Last night, the final day of NYC x DESIGN of 2019, we closed out the city's annual celebration of design in the best way possible: creating art in the company of our community of artists and designers with our partners at Arlo SoHo.
A.R.T SoHo, Arlo SoHo's roof top bar, became a natural haven for the night, surrounding the city crowd with hand-painted floral murals by Indiewalls artist, Jennifer Palomaa. A live screen printing station led by local artist David Krinick of Mesh Print Studio invited revelers from companies such as Meyer Davis, Incorporated, WeWork, and The New York Times to flex their artistic muscles and pull their own Bloom-themed prints on bandannas.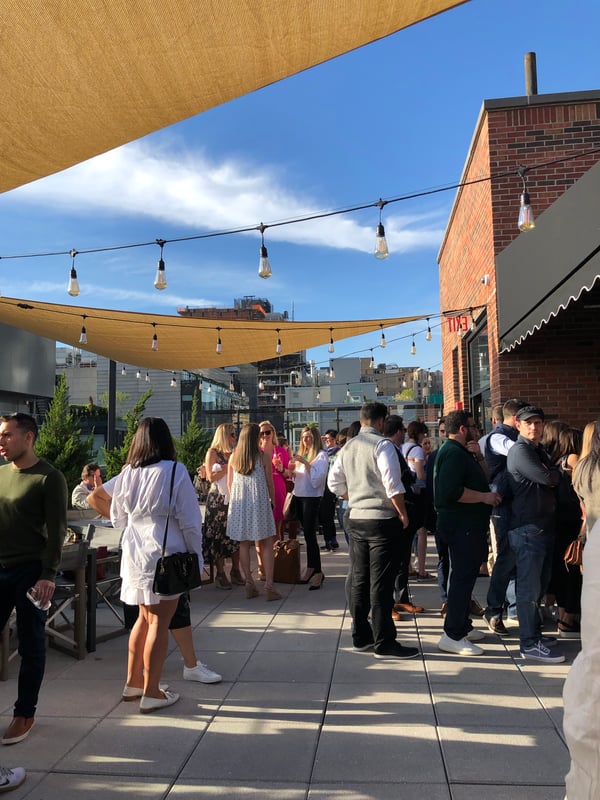 Happy-hour at A.R.T. SoHo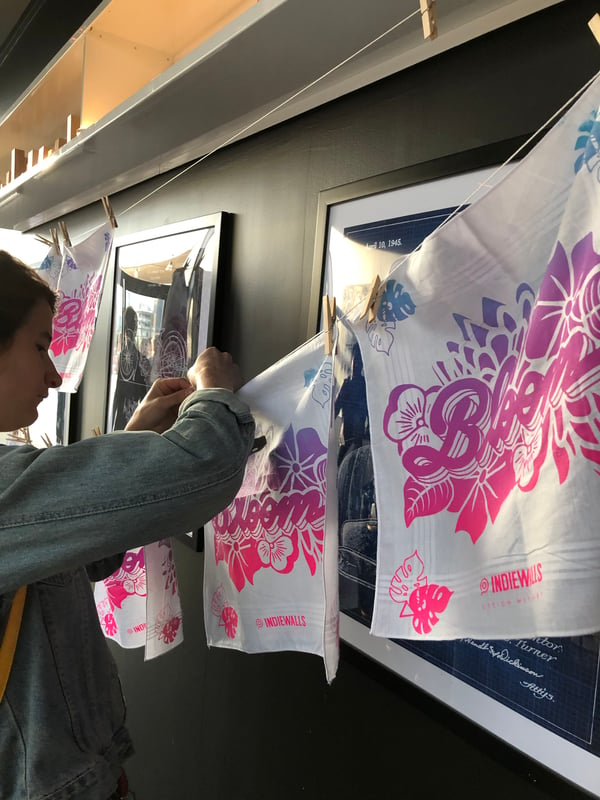 Check out some of the blooming prints guests took home as souvenirs to remember the night!
Immersed within the botanical art space, guests enjoyed sipping cocktails while soaking up that early-summer sun. With art and life blooming all around, the perfect meeting spot sprouted for our friends to connect, converse, and celebrate the close of NYC x DESIGN.
Enjoy for yourself! The murals will remain up at A.R.T. SoHo through the end of August.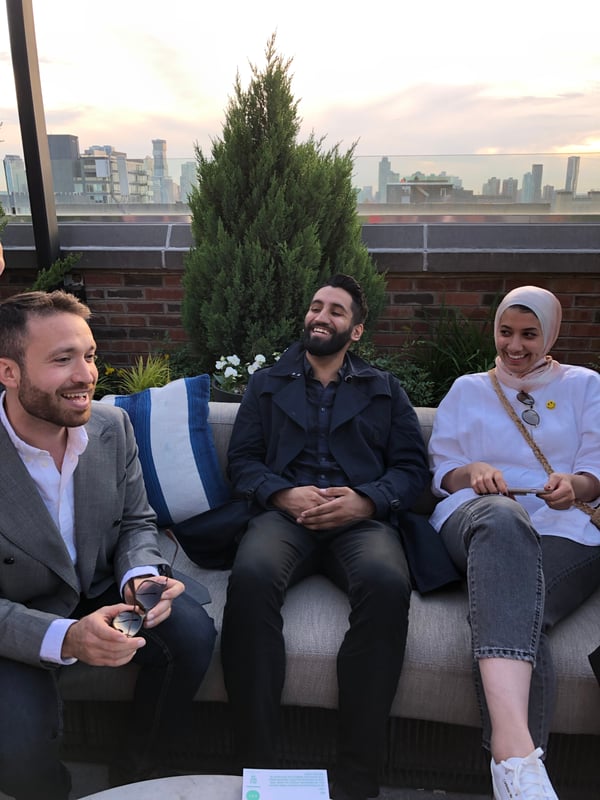 Guests enjoyed conversation and cocktails amongst the hand-painted murals and the NYC skyline.