Big news: Indiewalls is expanding! Nearly a year after settling into our new headquarters in Midtown Manhattan, we've added a new space (and borough) to our company's letterhead. Indieworks, our new framing and production facility, is now open in Brownsville, New York.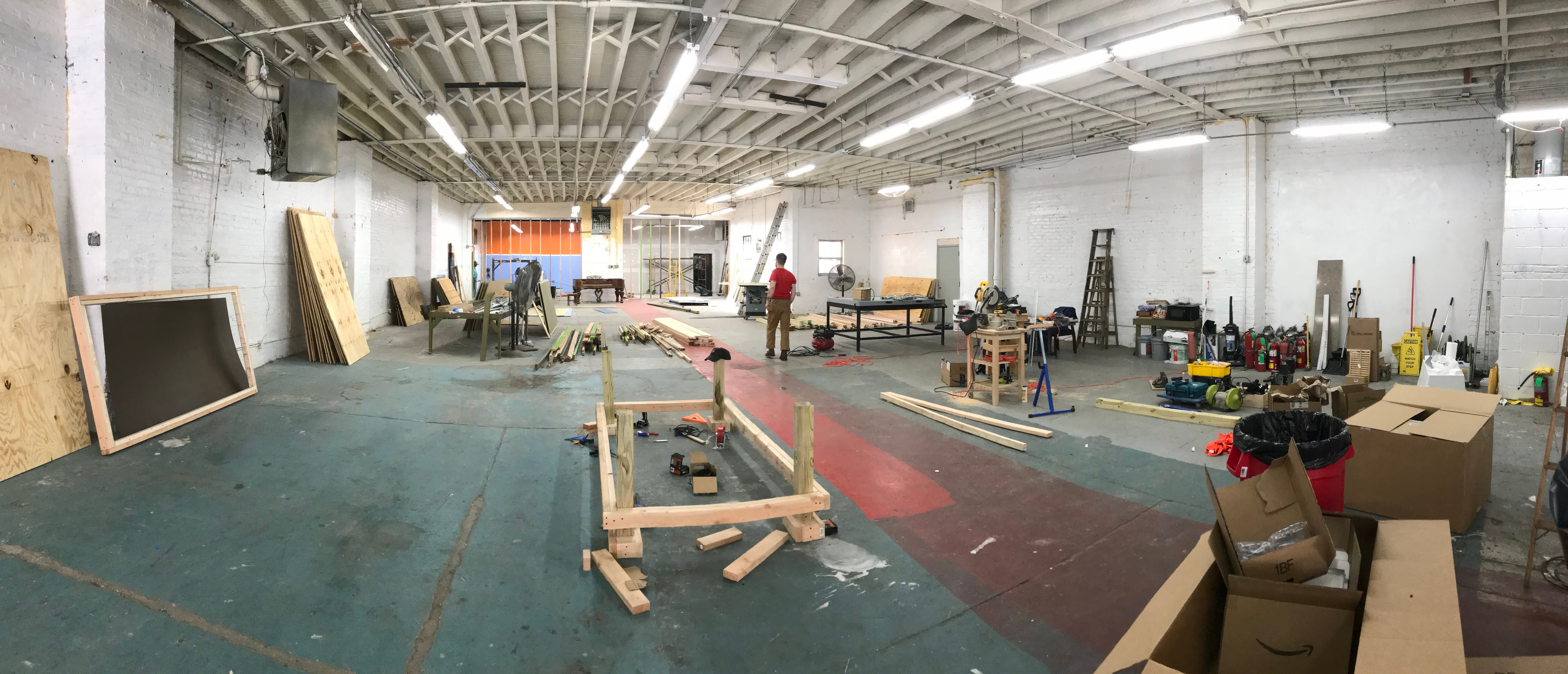 A peek into Indieworks, in the works...
As our new production facility, Indieworks will have capacity to print and frame well over 10,000 pieces of artwork per year. Better yet, by bringing the complete cycle under one roof, artists will have the opportunity for closer involvement with the production of their works, while customers will benefit from increased savings, reduced lead times, and greater visibility into the process.
Indieworks will be operated by a seasoned team of experts with over 20 years of shared experience. Taking the lead will be David Ahmedy and Brian Sparrow, both of whom have intimate familiarity with Indiewalls' artist community and curatorial team — not to mention art practices of their own.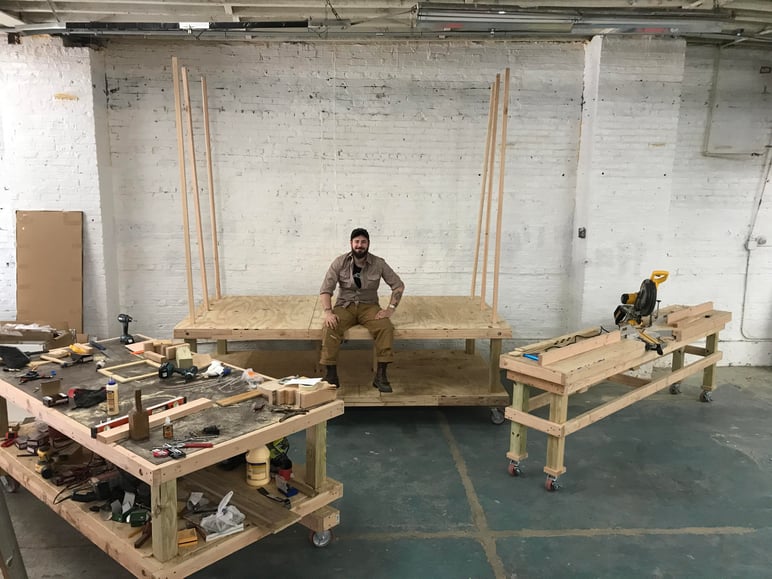 Brian Sparrow prepares framing tables at Indieworks.
Indieworks will be up and running at full capacity in late July. Follow our progress on Instagram.