NFT Mania in the Magic City: Miami Art Week returns after a two-year hiatus
This year's iteration of Miami Art week encompassed the usual behemoth art fair Art Basel Miami Beach, as well as a slew of NFT-focused performances and events, infusing the bastion of Art-centric programming with a layer of tech-driven energy. Art Basel welcomed collectors, art enthusiasts and celebrities to South Florida–after a two year pandemic induced hiatus–with open arms and a slew of art adjacent occasions and pop ups.
At Indiewalls, we aim to keep our finger on the proverbial pulse of the art world as an opportunity to learn about new independent artists and as creative inspiration for future projects. Below we've highlighted some of our favorite creative moments and highlights from around the scene.

COURTESY SAINT LAURENT
Sunrise paintings by New York-based artist Sho Shibuya at Saint Laurent's Rive Droite Pop Up
Sho Shibuya's daily painting series 'Sunrise from a Small Window' started as a response to pandemic lockdowns of 2020. Using the front page of the New York Times as a canvas, Shibuya imbued his works with serene color combinations, a calming juxtaposition to the often chaotic and tumultuous newspaper headlines. Commissioned for the space by Saint Laurent Creative Director Anthony Vaccarello, the 55 paintings on view at this beachfront pop up gallery are all at once nostalgic and hopeful, using the sunrise as a metaphor for hope amidst the chaos.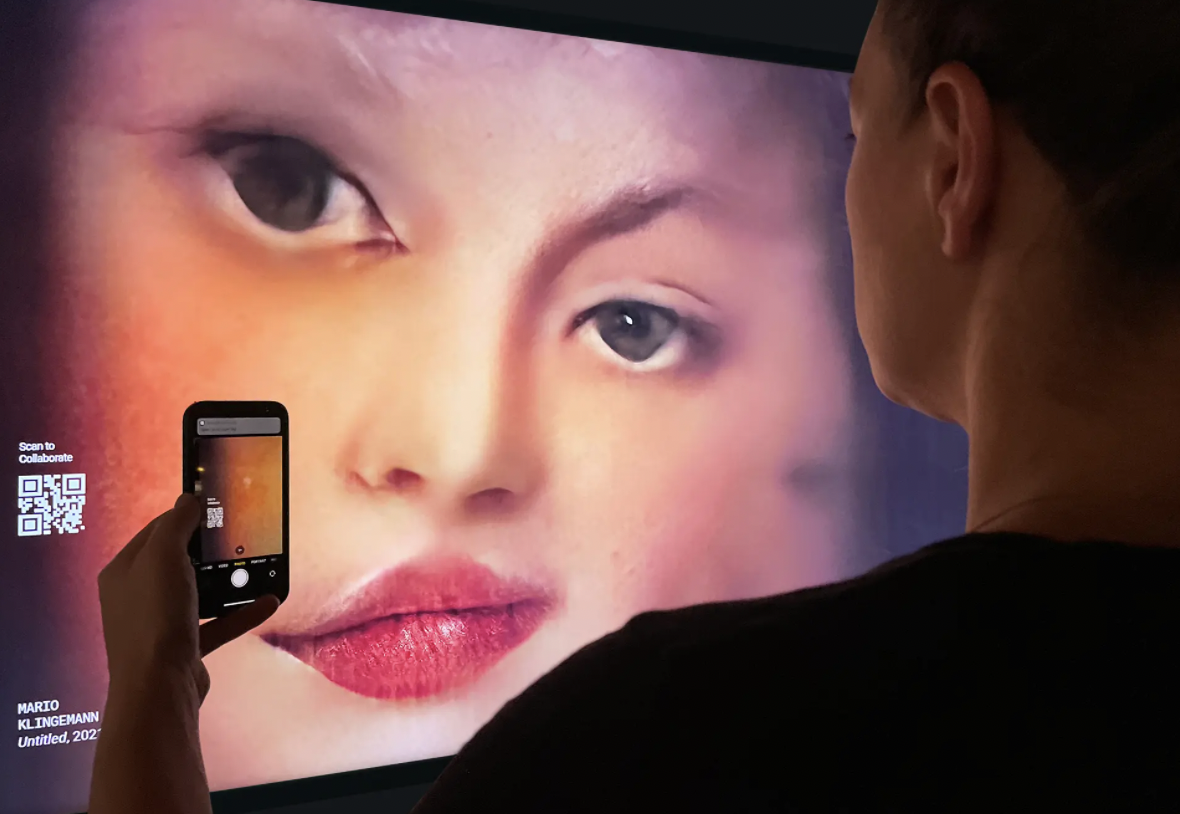 HUGE/VIA THE ART NEWSPAPER
Tezos x Art Basel: Humans + Machines: NFTs and the Ever-Evolving World of Art
For their first interactive NFT exhibition, Art Basel worked with open source blockchain Tezos to present a show that will allow visitors to walk away with their very own minted Non fungible token. In conjunction with the exhibition, a series of panel discussions about the NFT space covered the practical, philosophical and artistic implications created by blockchain-based art, which at times feels like a space for endless possibilities as well as nascent skepticism.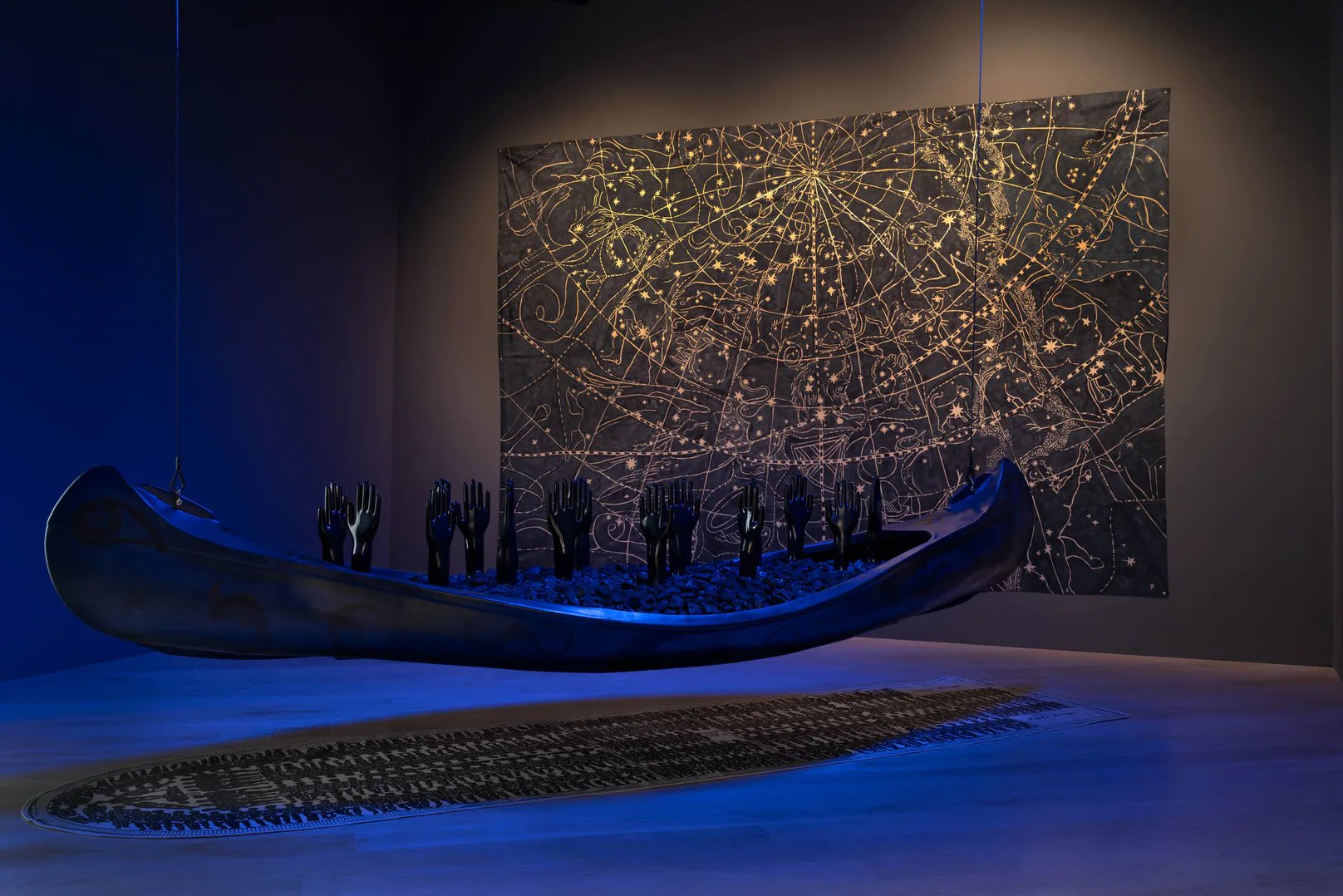 ZACHARY BALBER
Betye Saar at ICA Miami
Aside from the main Art Basel fair at the Miami Convention Center, visitors often flock to art institutions around town that have curated blockbuster shows in conjunction with art week. This rare survey of installation pieces by Betye Saar, titled Serious Moonlight, is a high point and a rare opportunity to see a new dimension of Saar's artistic vision in the form of ready made objects and installations that explore African American identity and intersectional feminism under the lens of spirituality and cosmology.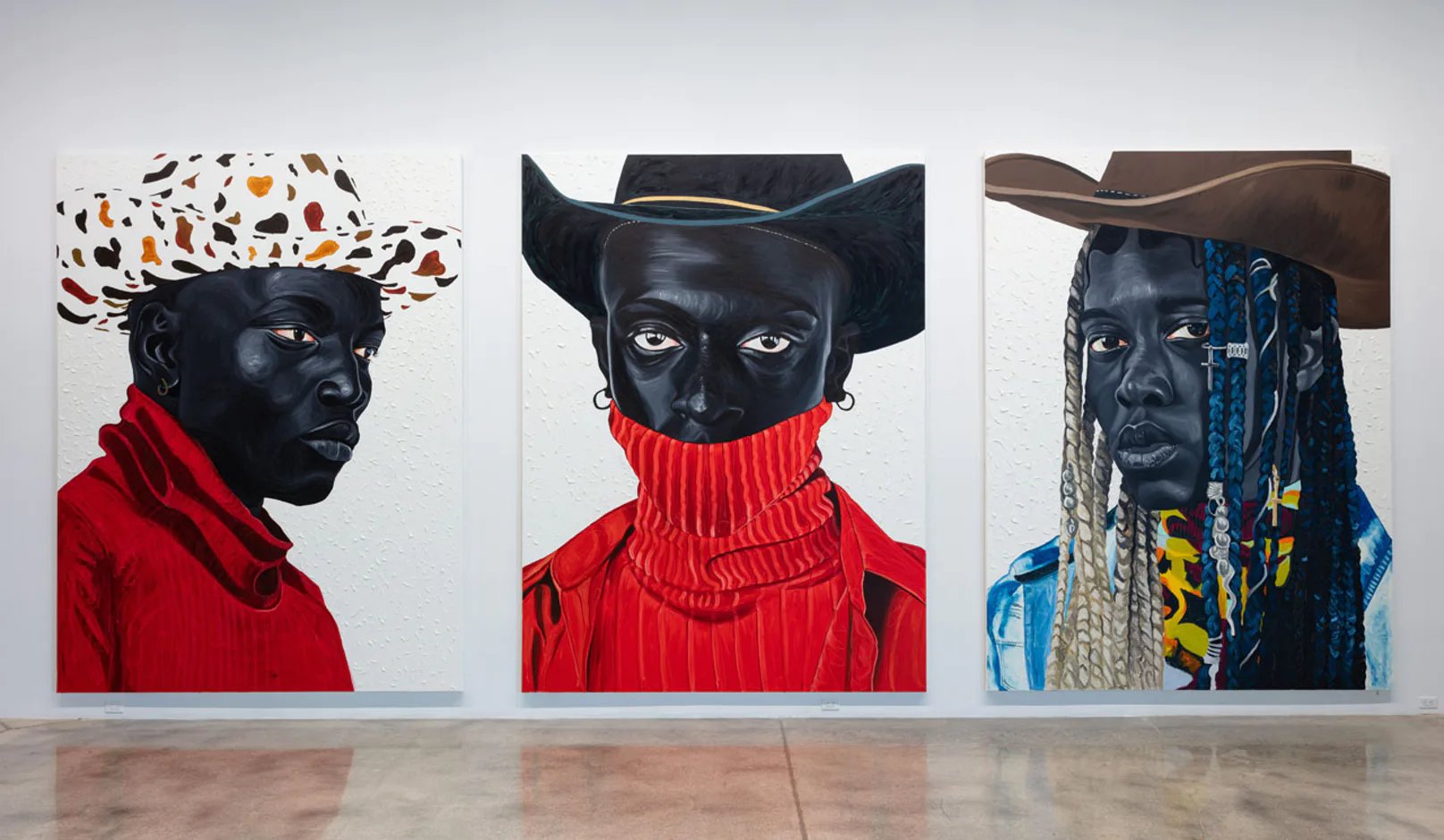 PAINTINGS BY OTIS KWAME KYE QUAICOE/COURTESY RUBELL MUSEUM
Rubell Museum Artists in Residence Exhibitions
In the artsy district of Wynwood, the Rubell Museum showcases works by artists both emerging and established. This year, the work by artists Otis Kwame Kye Quaicoe and Kennedy Yanko are on display, imbuing the space with both lush portraiture and imposing sculptures with an interplay of materiality and subject matter.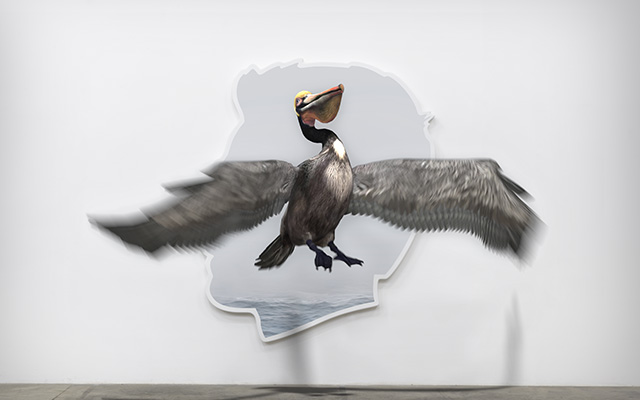 COURTESY BASS MUSEUM
Augmented Reality with Alex Israel & Snapchat
In this unique collaboration between the multidisciplinary Los Angeles-based artist and tech giant Snapchat, five augmented reality experiences were produced in response to Israel's Self Portrait series. Each painting features marker tracking, a technology unique to snapchat that connects a digital, AR experience to a physical object.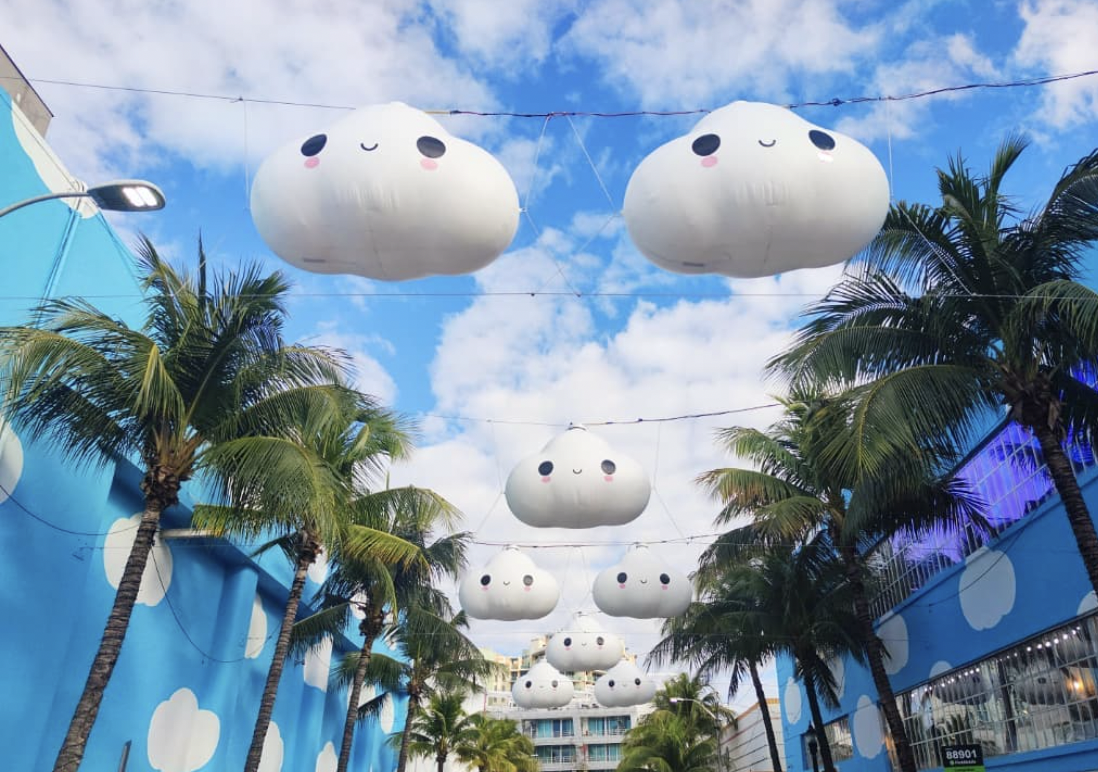 INSTAGRAM
Cheerful Clouds on Espanola Drive by Art Collective FriendsWithYou
Head to Espanola Drive to view 'Little Cloiud Sky,' a playful installation by the art collective FriendsWithYou, which consists of artists Sam Borkson and Tury Sandoval. FriendsWithYou has collaborated with everyone from J Balvin to Netflix, and with this cheerful installation in the Magic City they hope to impart joy, kindness and love into the neighborhood and the art world at large.