With NYC x DESIGN upon us, we can't think of a better way to honor New York City 's annual celebration of design than by bringing our community together under one roof— or, one rooftop!
As an outgrowth of our aim to help bridge the worlds of art and design, we've partnered with our friends at Arlo SoHo to transform their rooftop bar, A.R.T SoHo, into the perfect summer sanctuary complementing the hotel's seasonal theme, "Arlo Blooms."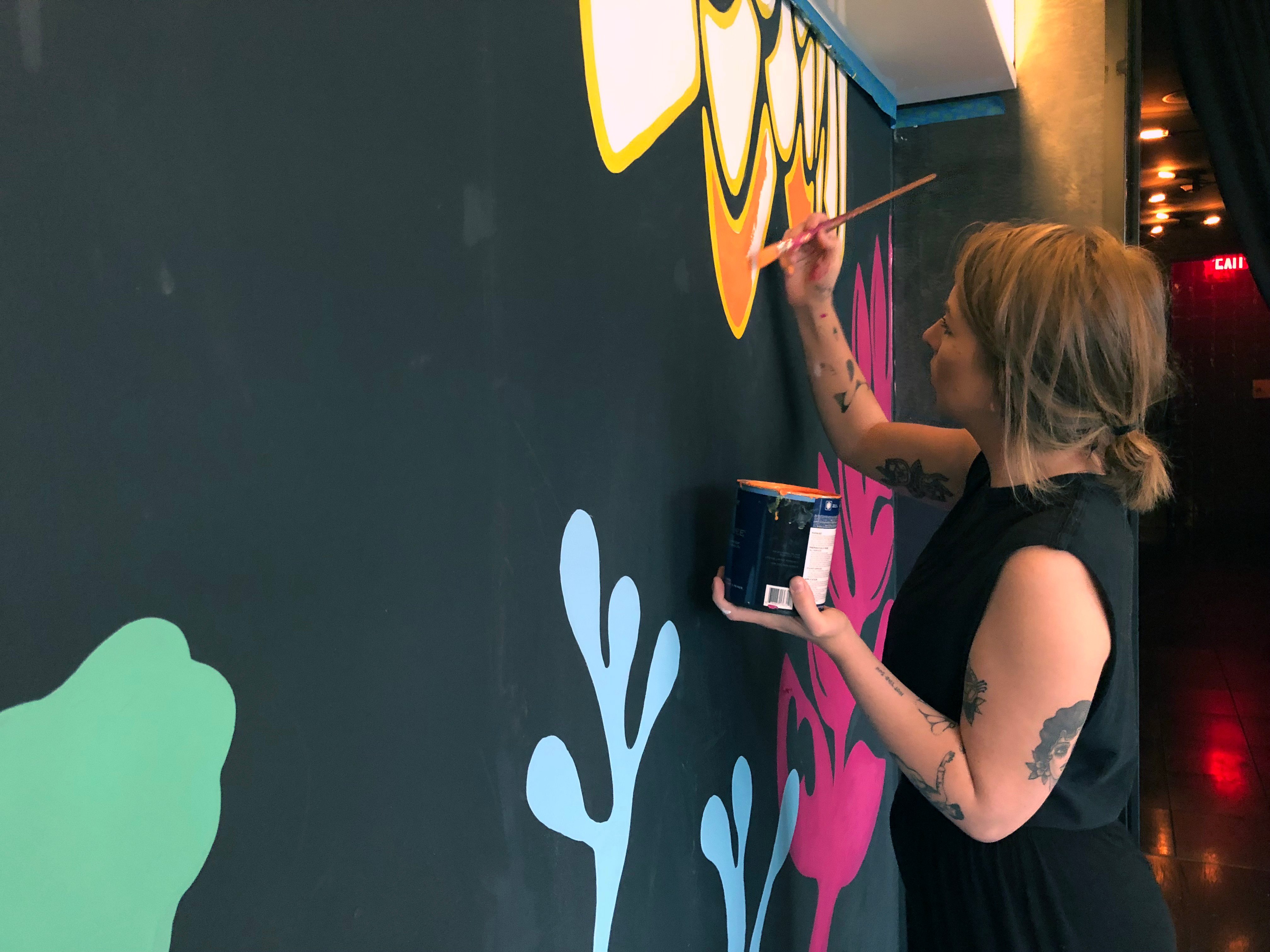 Hand-painted florals by artist Jennifer Palomaa.
A series of enchanting hand-painted murals were created by our NYC-based network of local, independent artists, transforming A.R.T. into a botanical wonderland.
Arlo couldn't be a more perfect partner to celebrate NYC x DESIGN with us, as they share our vision of nurturing connections to local art and community. Lauren Schleider, Creative Director at Indiewalls and designer for the A.R.T. SoHo mural project, emphasizes that "Like Arlo, we find that visitors are hungry to connect with local culture. The hospitality industry presents the perfect meeting point for both."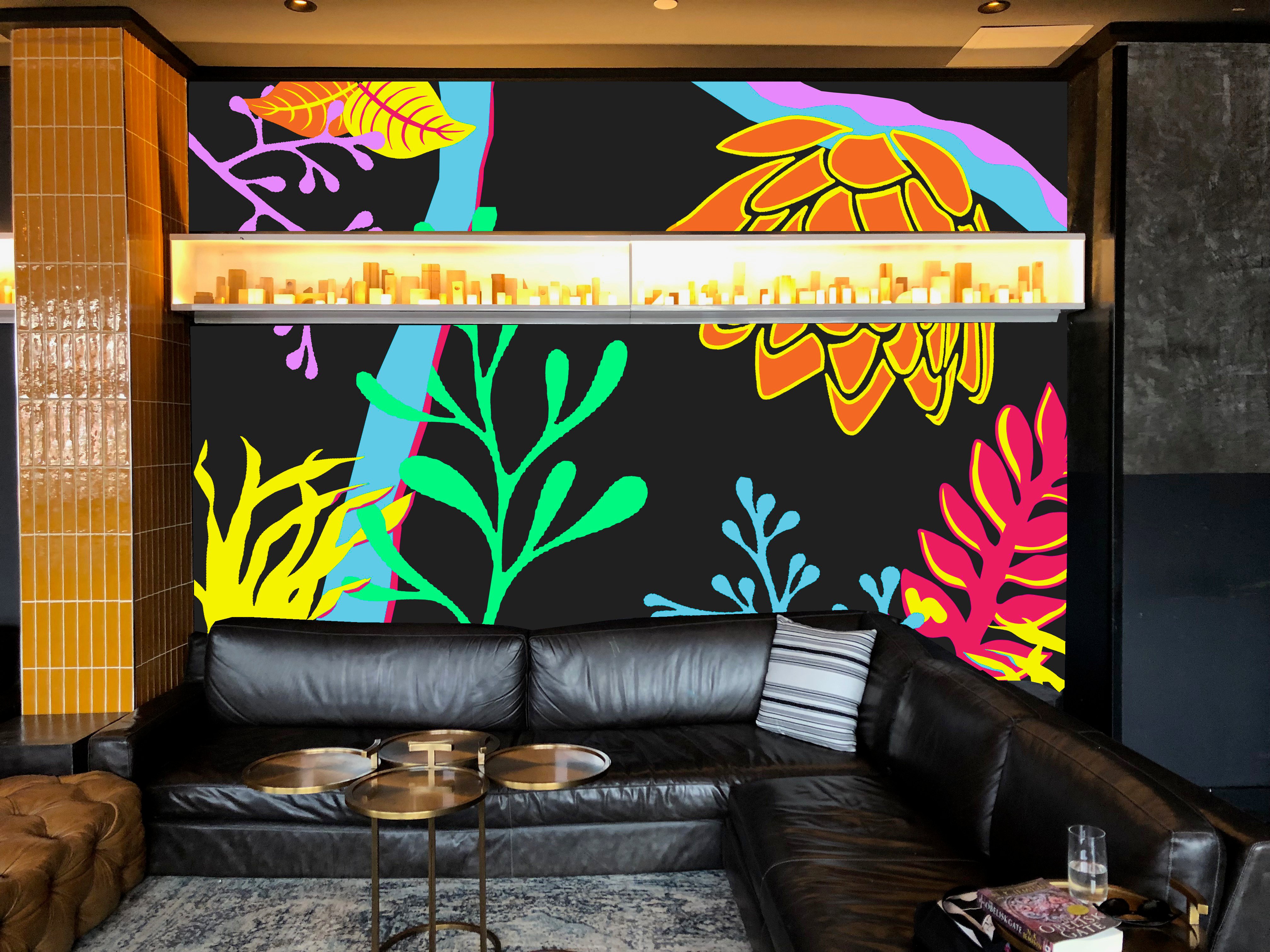 Completed blooming backdrop at newly designed Arlo SoHo rooftop space.
Experience the final metamorphosis of A.R.T SoHo in person on Wednesday, May 22nd as we commemorate the conclusion of NYC x DESIGN at happy hour with free, live screen printing lead by a local artist.