Tucked away in Midtown Manhattan is a burgeoning tech enclave comprised of the incubator Grand Central Tech and the coworking space Build. Well aware that teamwork and collaboration are key to entrepreneurial success we conceived an art collection for these spaces that visualizes the mindset of driven entrepreneurs.

Hand painted murals, whimsical graphics, and three-dimensional wall sculptures transform white walls into collaborative work spaces and putting greens into relaxing break areas. Find hardworking individuals practicing their golf skills or contemplating tetris moves before heading back to their desks to BUILD creativity.
GRAND CENTRAL TECH
Indiewalls artist Mark Samsonovich hand painted the walls and columns of Grand Central Tech. The long columns mimic those of our famous neighbor Grand Central Station while colorful geometrics make both the break area and conference room unique and relaxing.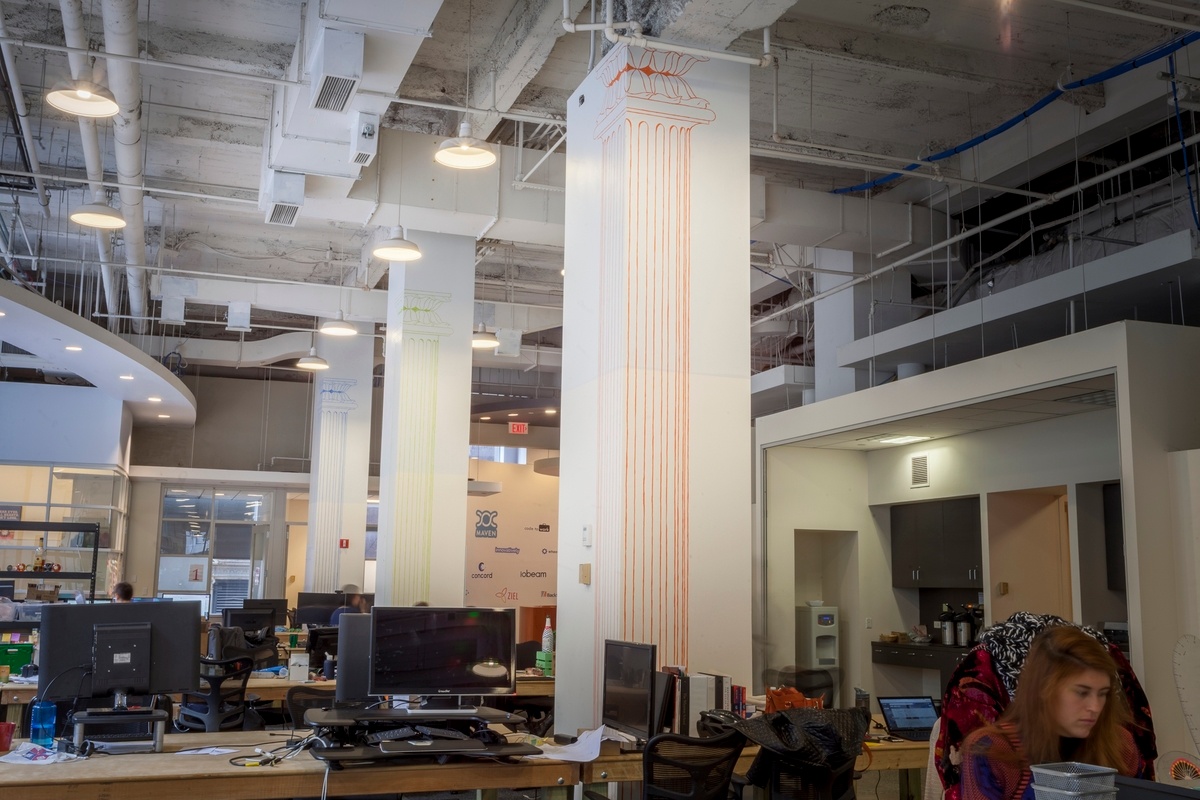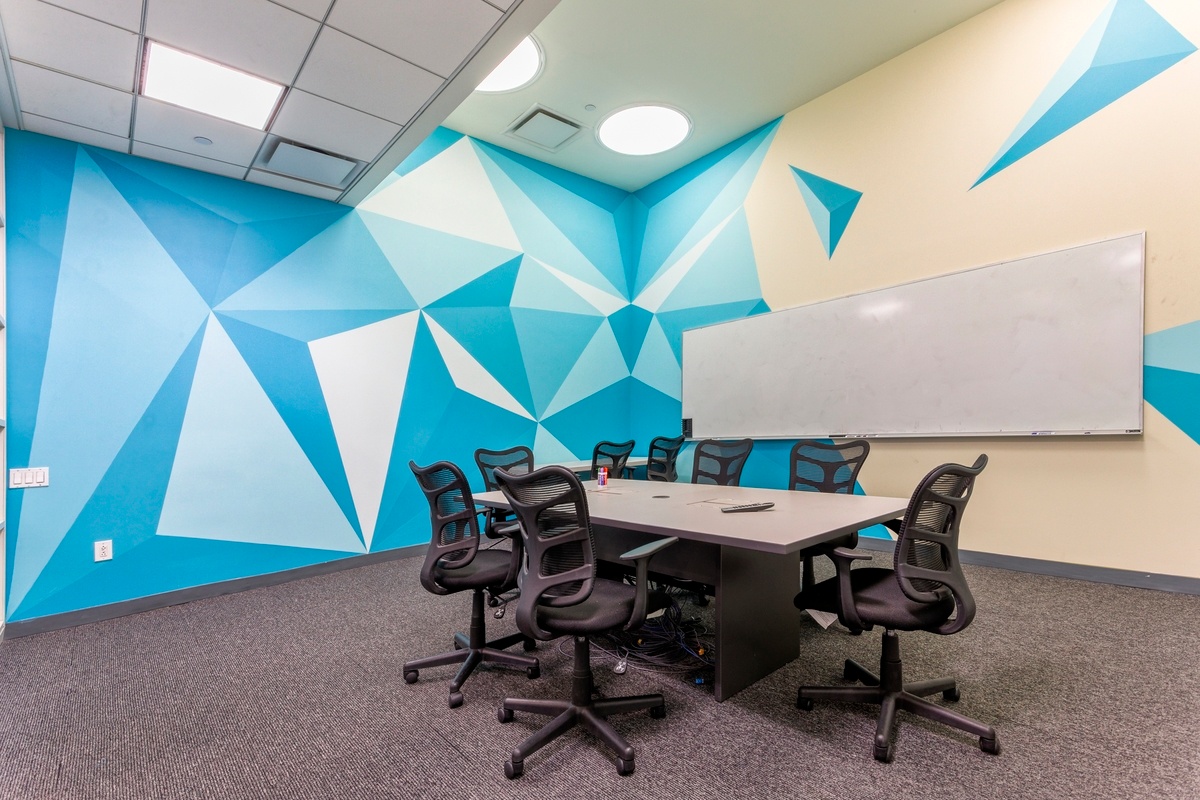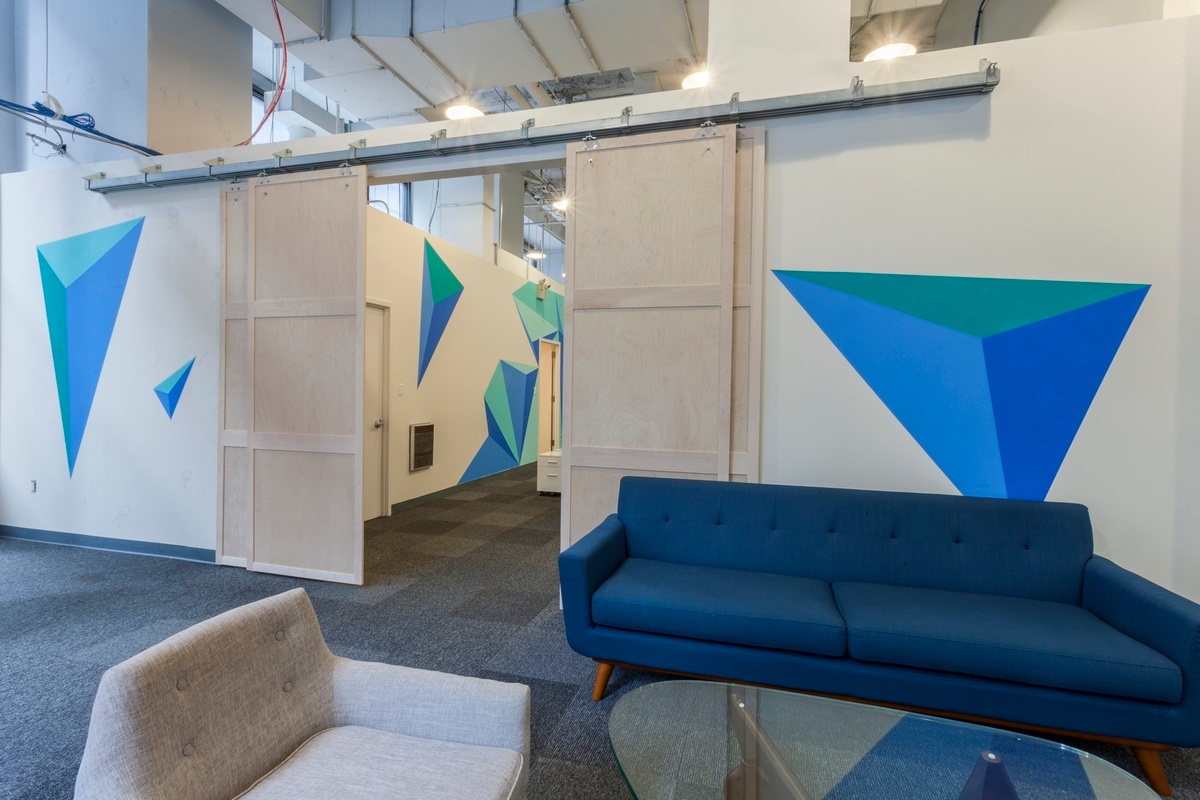 BUILD

For Build's expansive entryway we commissioned artist JM Rizzi to paint a colorful, abstract forest. Focusing on shades of blue to work with Build's logo, his custom mural adds branded flavor to the long hallway.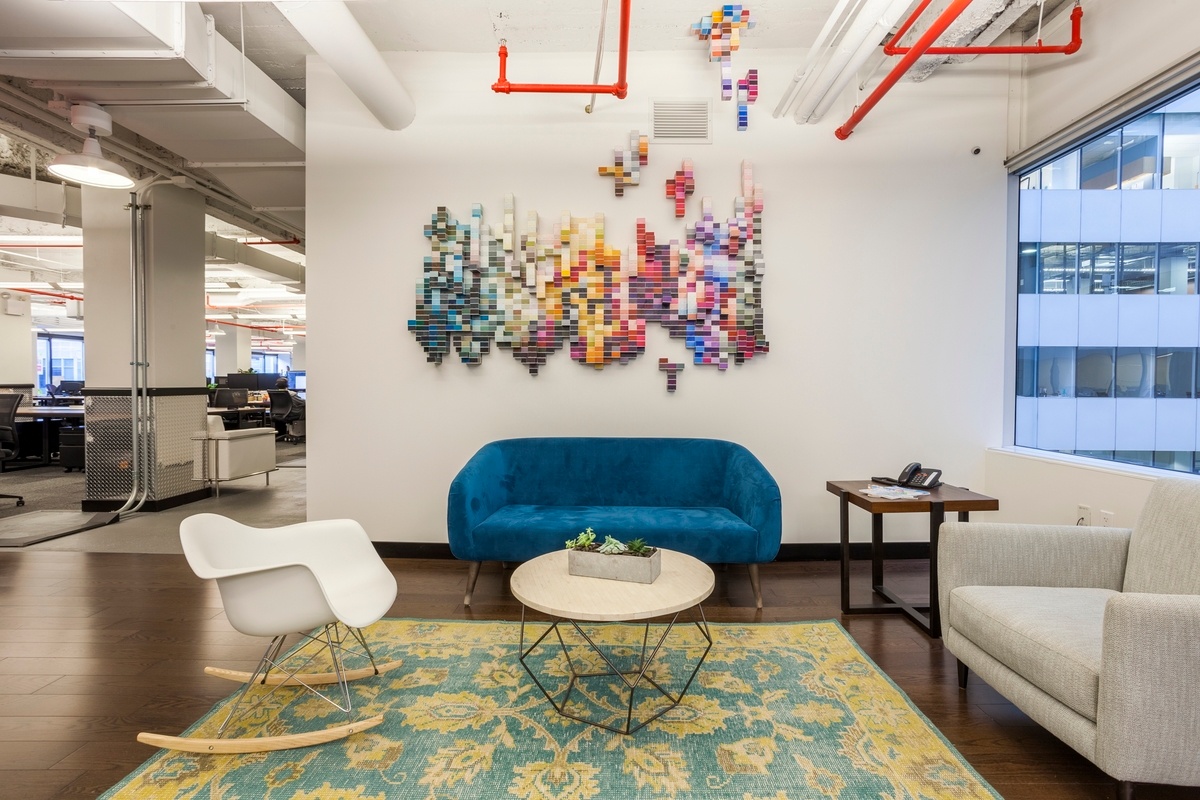 The iconic tetris works of Jordan Taler anchor the entry foyer. While at first glance his pieces appear to be enlarged pixels, a closer inspection reveals pantone chips formed into individual boxes.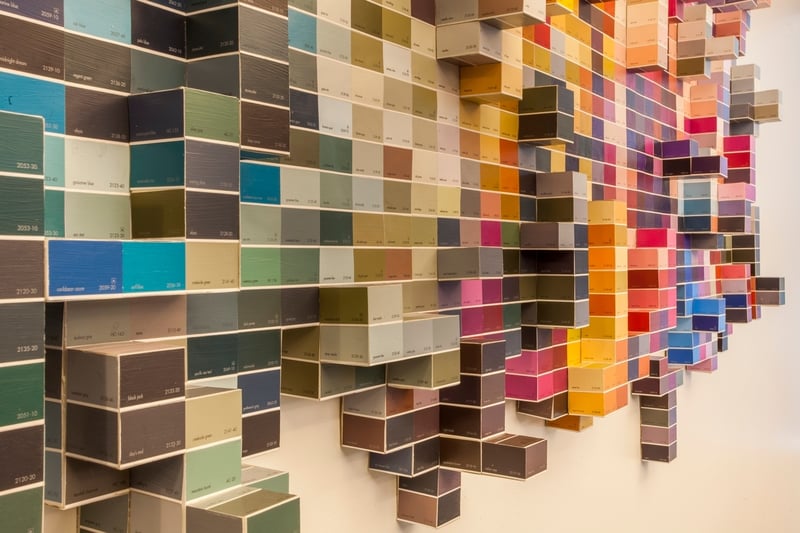 JM Rizzi's monochromatic murals make an appearance across from a bank of conference rooms.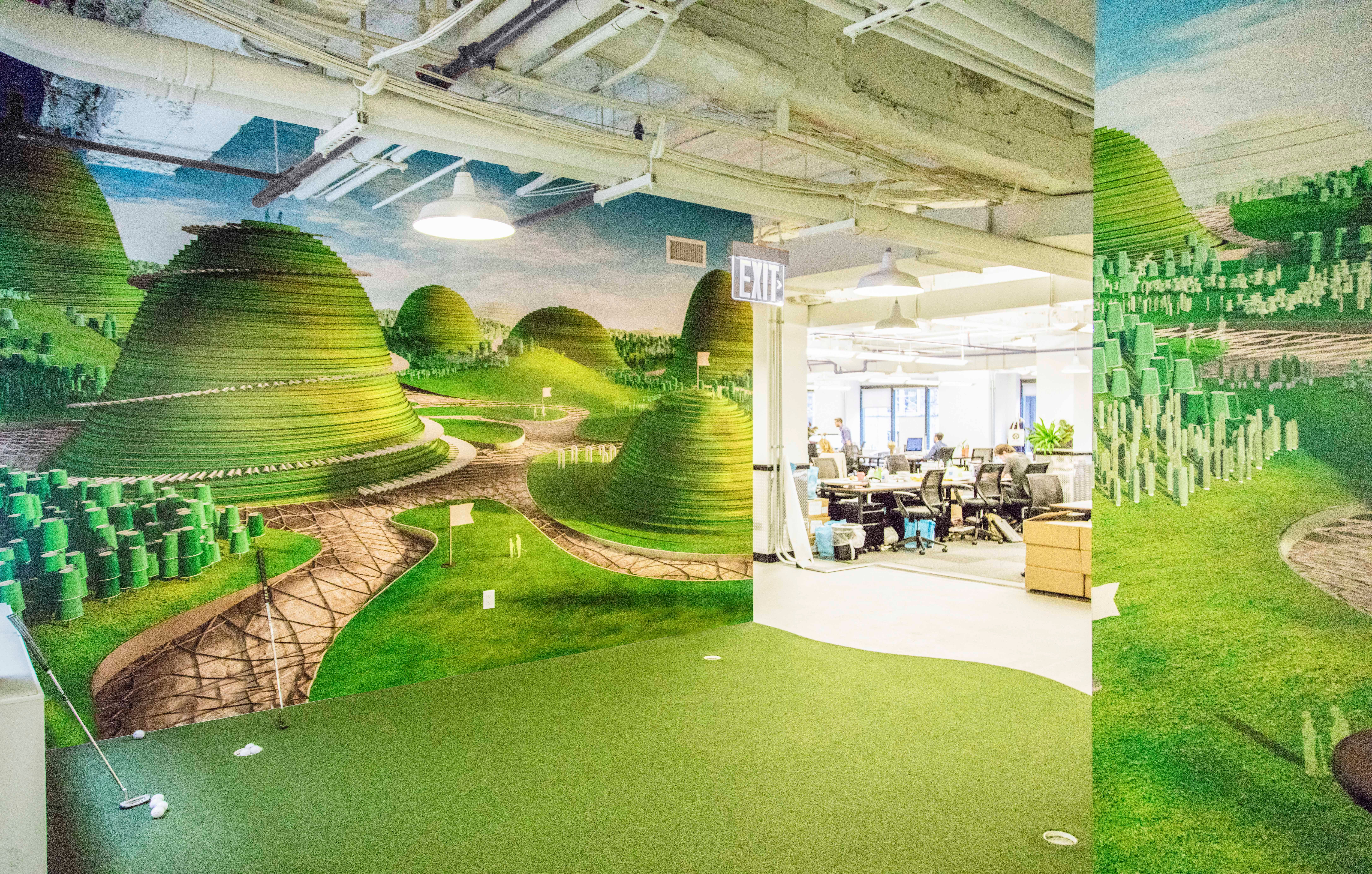 Working with closely with architecture firm Avoid Obvious on a custom wall vinyl for Build's break area returned engaging results. A surrealistic scene, compiled from common office materials, entices workers away from their desks on long days.