In this contemporary age of upcycle, many new restaurants are taking over older, abandoned storefronts, especially in major cities experiencing an economic upswing. Chefs and owners work with architects and designers to enhance these buildings with modern accents and luxe interiors. By incorporating iconic elements of historical buildings, each of the following renovated restaurants illustrates America's desire to preserve instead of destroy history. Perk… they also all serve delicious food!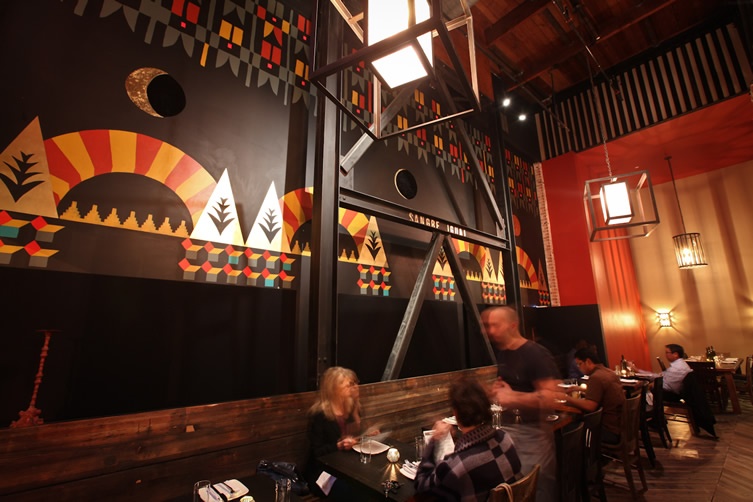 Duende's industrially eclectic interior
Duende - Oakland, CA
The industrial vintage interiors at Oakland's Duende Restaurant and Bodega feel both timeless and contemporary. Designed by architecture firm Arcsine, this Spanish hideaway boasts expansive ceilings, dimmed lighting, and metal accents, which all converge to create a welcoming ambience. By working with local artists Sam Strand and Peter St. Lawrence, chef Paul Canales succeeded in creating a restaurant filled with soulful design and delectable Spanish cuisine.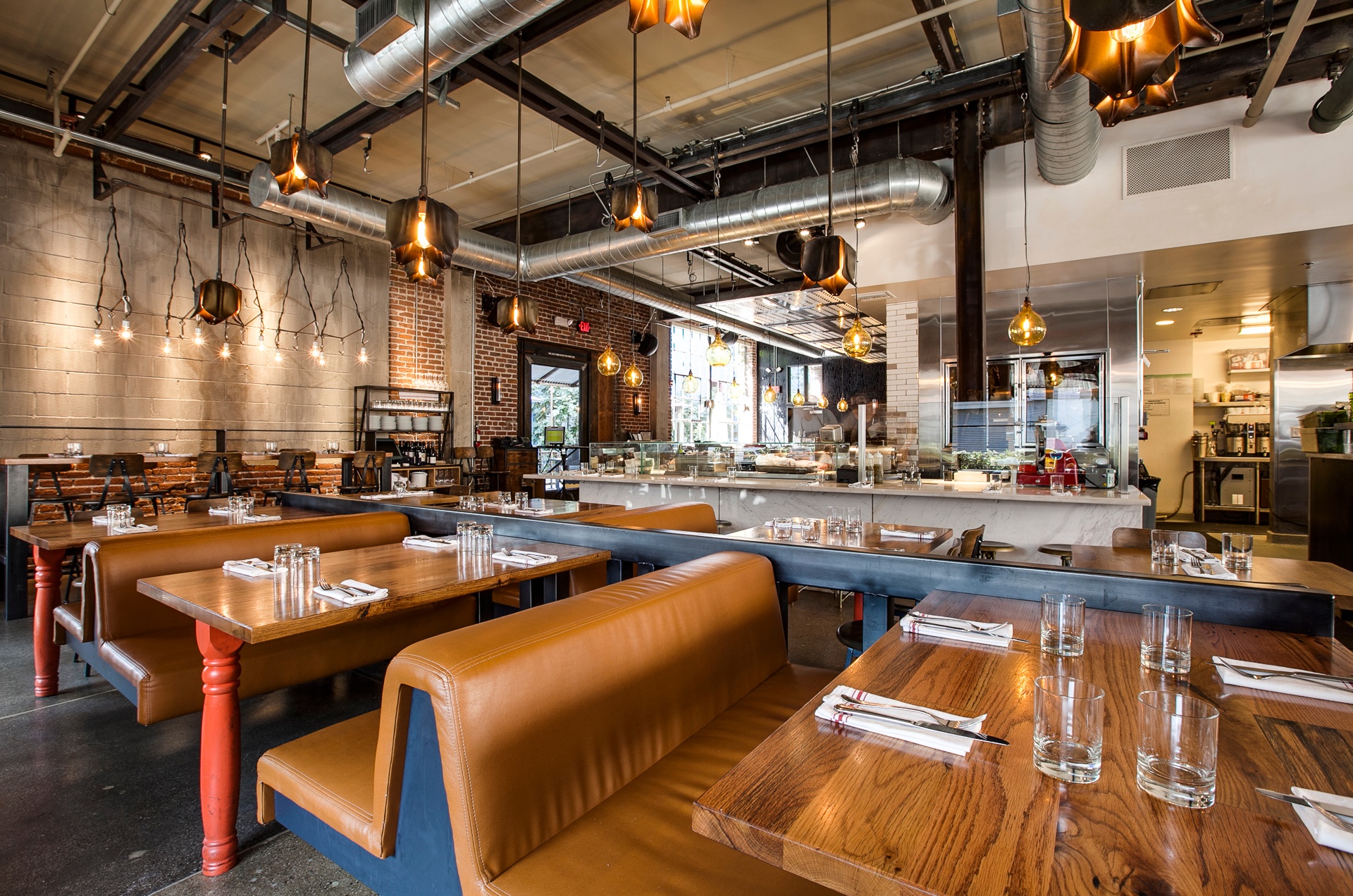 Warm lighting and attention to detail make Bestia a home away from home
Bestia - Los Angeles, CA
Architect Osvaldo Maiozzi and design firm Studio Unltd teamed up to collaborate on LA's Bestia restaurant. The outcome is a grand, light filled space with visible industrial elements, which signify Bestia as a renovated warehouse. Counteracting the restaurant's contemporary grandeur are an open-air kitchen, exposed brick walls, and quaint outdoor seating. Repetitive geometric patterns harmonize the interior while imbuing the space with a relaxed vibe. Owners Ori Menashe and Genevieve Gergis fill the space with a welcoming, down-home aesthetic expertly paired with their simply perfect food.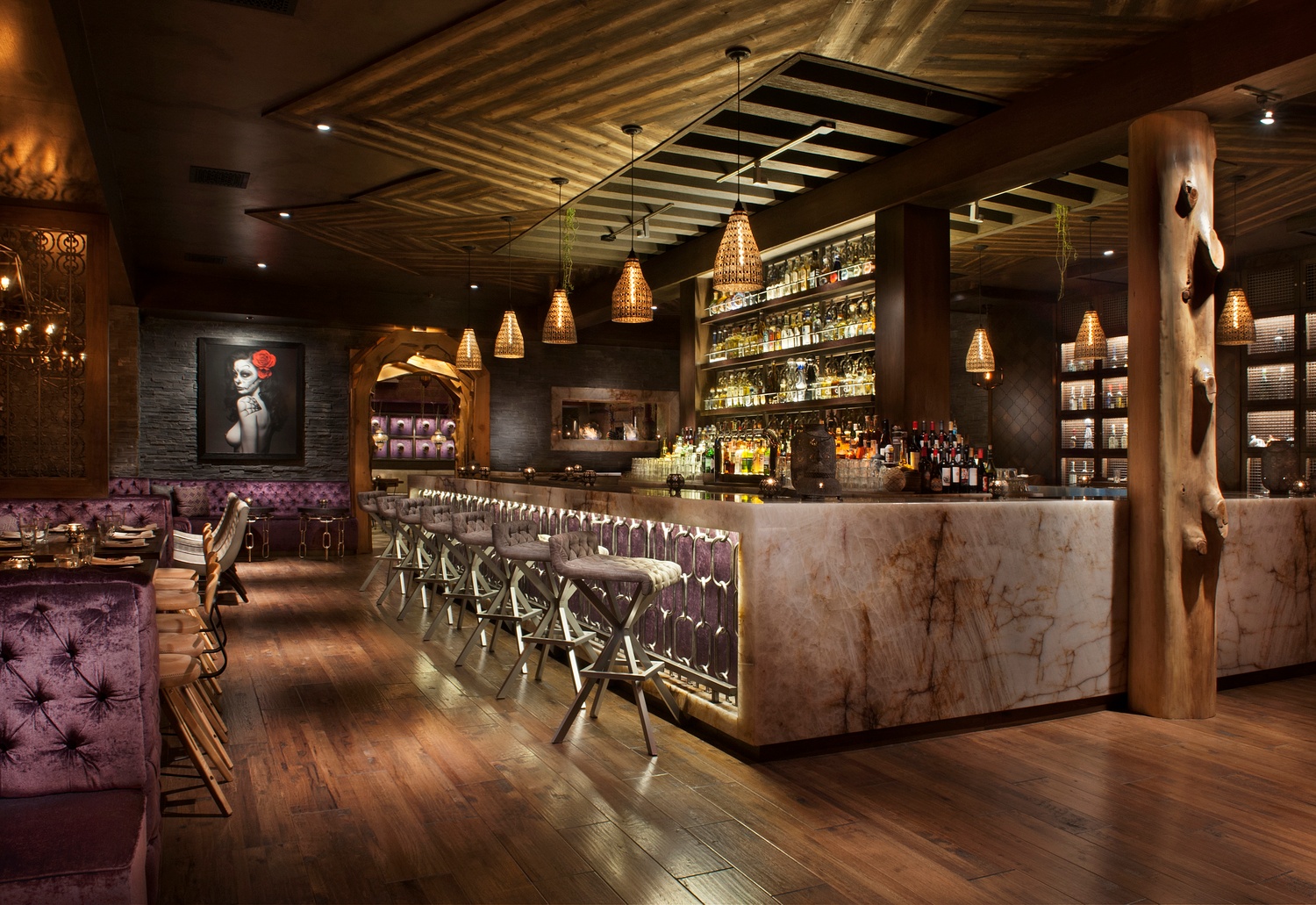 The elegant netherworld of Toca Madera
Toca Madera - Los Angeles, CA
Discover the exotically chic side of the Mexican netherworld at Toca Madera in Los Angeles. This contemporary Mexican restaurant, designed by husband/wife duo Andrea and Davis from Davis Ink Ltd, boasts an impressive marble bar, plush jewel toned booths, and natural accents. Skulls and Day of the Dead themed works add artistic elegance to the industrial space while Executive Chef Raymond Alvarez fills the tables with innovative Mexican cuisine.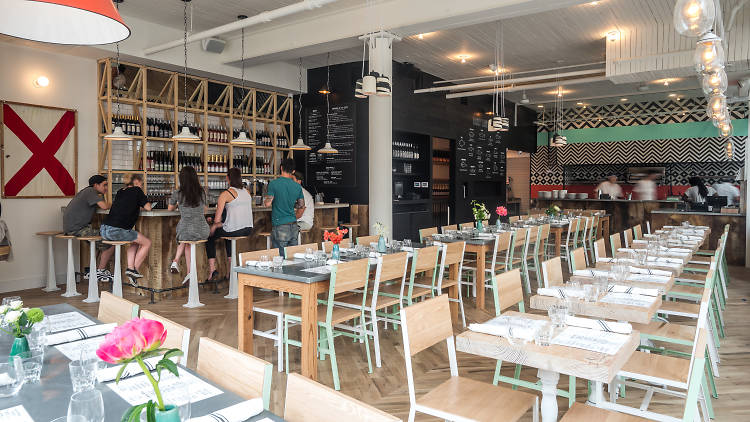 Seamore's interior uses color to harmonize the expansive space
Seamores - New York, NY
Architectural design firm Carpenter and Mason worked with Owner Michael Chernow to put a new twist on nautical with New York City's downtown seafood stop Seamores. The white paneled interiors pop between an open kitchen, geometric backdrop, and industrially relaxed housewares. Connecting these elements with a subtlety recurring sea foam green reminds diners of the locally sourced fish and vegetables they are about to enjoy.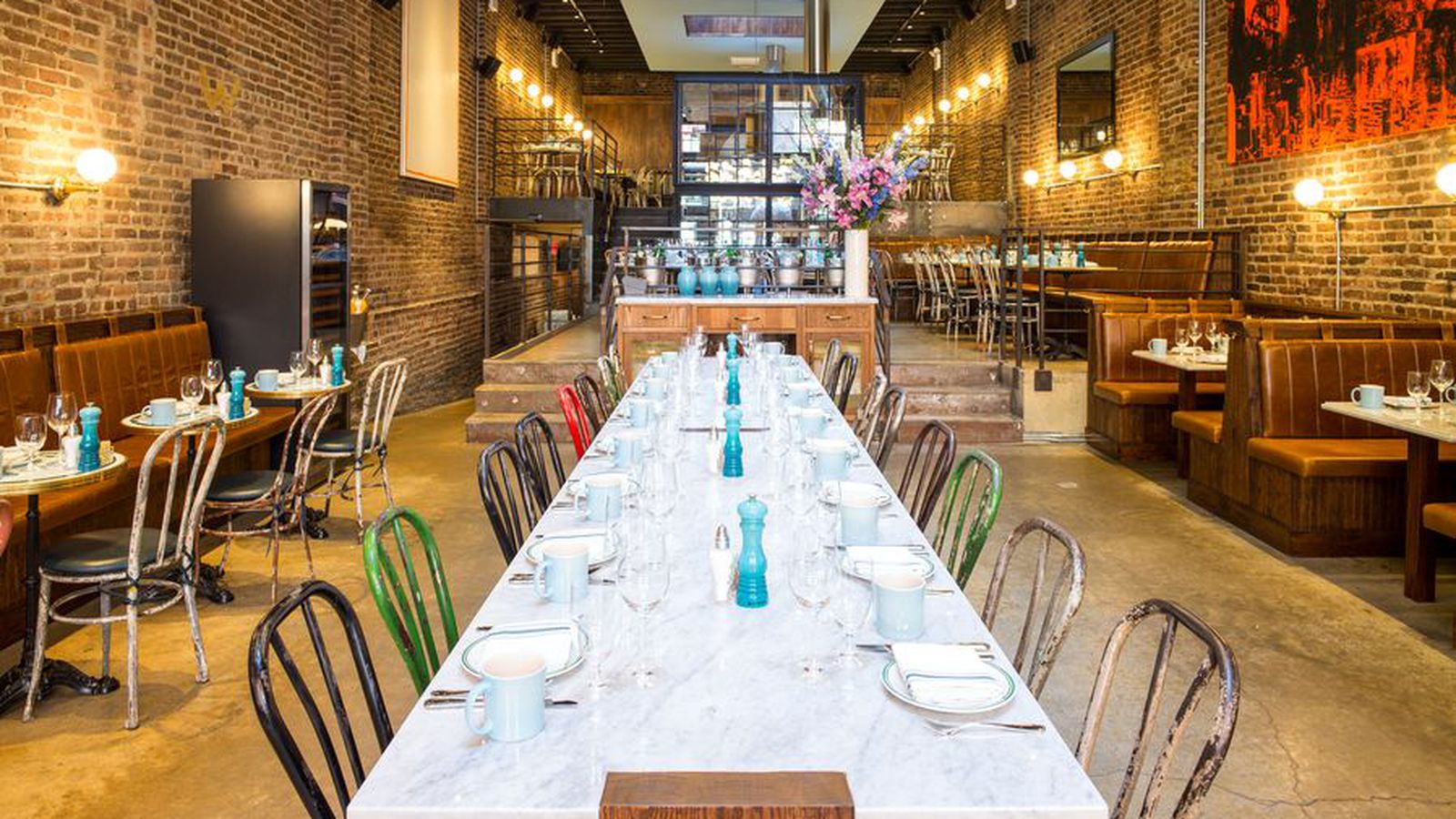 Contemporary and vintage expertly collide in Sadelle's grand interiors
Sadelle's - New York, NY
Vaulted ceilings and exposed brick signify New York City's Sadelle's as an establishment of yore, but a long marble table, glass enclosed bakery, and massive, central oven bring this stunning space into the 21st century. Sadelle's, part of the Major Food Group arsenal, focuses on bagels and pastries and is designed by the prominent Ken Fulk. His subtle flourishes - fresh flowers, vintage chairs, and globe lighting - embrace the building's history in a contemporary manner.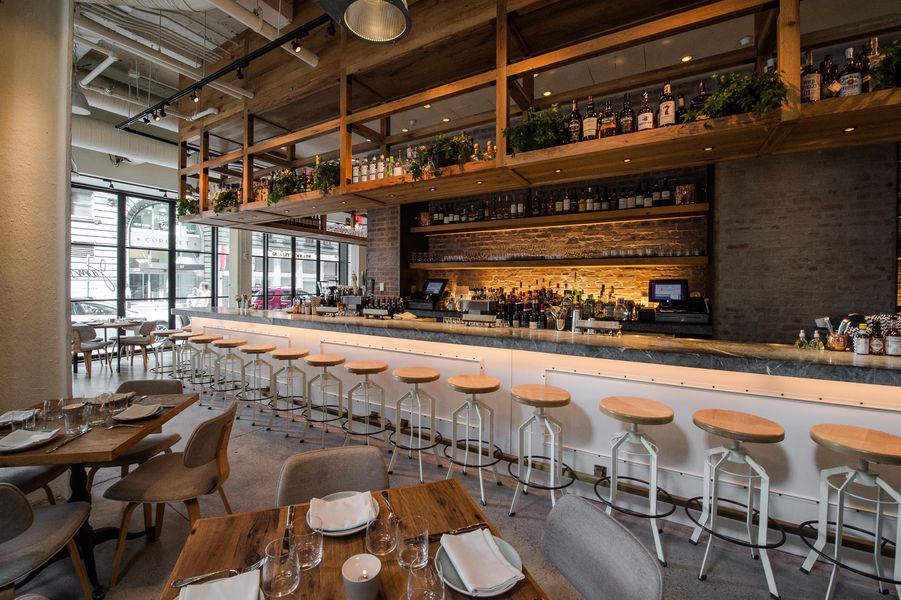 The elemental interiors of Jams in 1 Hotel Central Park
Jams - New York, NY
Housed in the recently renovated 1 Hotel Central Park, Jams glass facade epitomizes contemporary design while the restaurant's brick walls recall vintage New York. Based on the concepts of simplicity and transparency, AvroKO focused on bringing a conscious approachability to the design coupled with the use and celebration of natural materials. As Barry Sternlicht's first solo hotel project with Starwood Capital Group, natural materials and organic elements stand out against industrial lighting and raw walls to create a welcoming, relaxed restaurant while chef Jonathan Waxman serves nationally acclaimed California cuisine.
Discover more stunning renovated restaurants over on our Pinterest.