Summer is in full swing at Indiewalls. As art consultants, it's important for us to experience as much art as possible, and summer is the perfect time to get out of the office and get inspired. Here are our favorite art destinations that we've visited this summer:
At the beginning of August, Indiewalls hosted a group of leading hospitality designers from Rockwell Group, Wilson Associates, iCrave, Looney & Associates, and Incorporated, for an excursion to Storm King Art Center, the 500-acre outdoor museum just 90 minutes from Manhattan. One of the largest collections of outdoor sculpture in the United States, Storm King exhibits iconic works by Maya Lin, Alexander Calder, Roy Lichtenstein, and more. With its serene Hudson Valley landscape and striking sculpture collection, Storm King is one of our favorite escapes from NYC.
Indiewalls Pro-Tip: Before or after you visit, check out Storm King's Oral History Program for excellent artist interviews.


Indiewalls & Friends with Menashe Kadishman's Suspended & Roy Lichtenstein's Mermaid
In May, we were thrilled to visit Swiss artist Ugo Rondinone's Seven Magic Mountains, ten miles south of Las Vegas. Set against the sprawling Mojave Desert, these 35-foot-tall, vividly-colored boulder towers are awe-inspiring. Originally planned as a 2-year installation, Seven Magic Mountains will now be visible until 2021. We highly recommend making it a part of your next Vegas trip.
Indiewalls Pro-Tip: Check out this mini-documentary by the Nevada Museum of Art to learn more about the making of Seven Magic Mountains.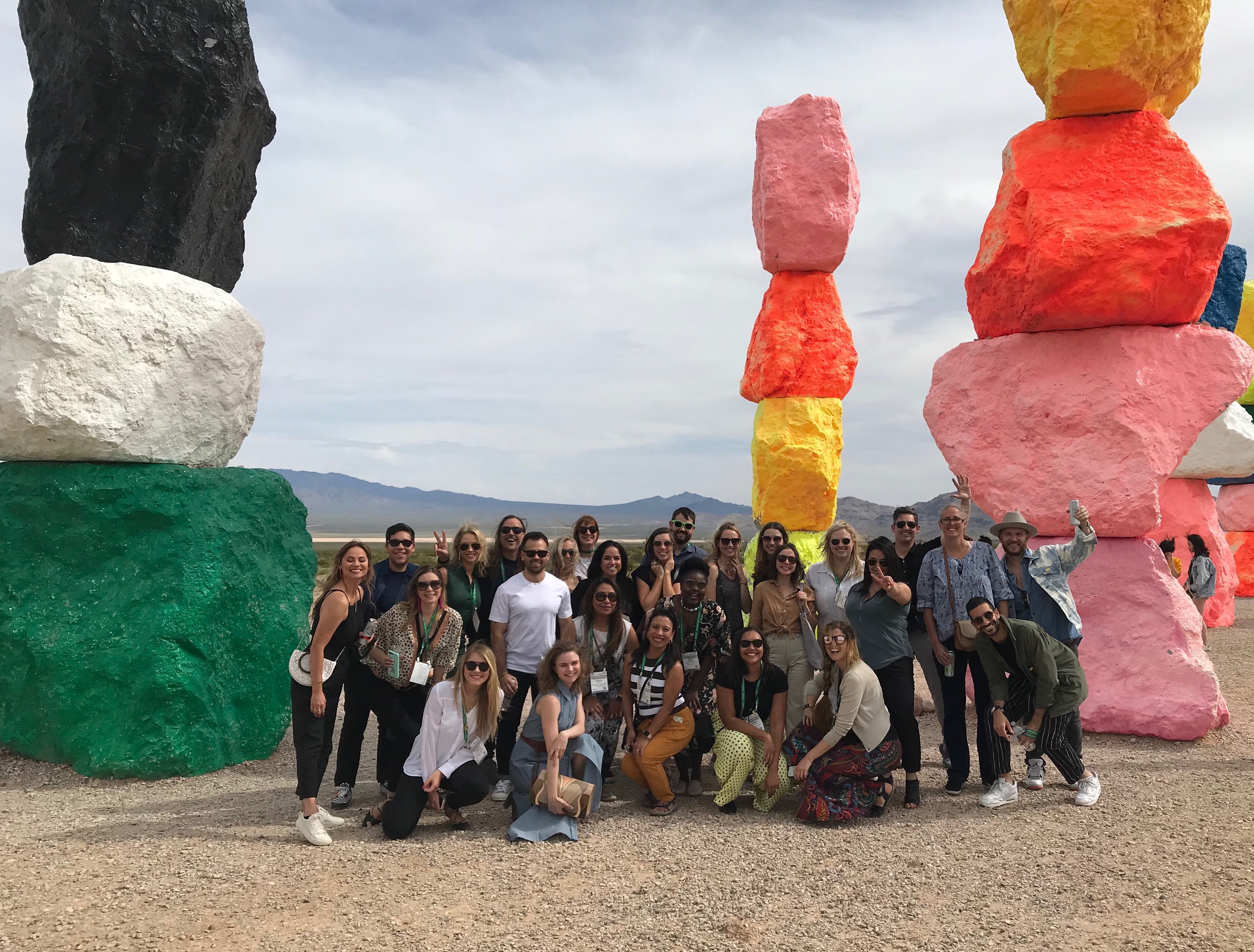 Indiewalls clients from around the US gather at Seven Magic Mountains
Amongst our favorite activities of the summer were the Indiewalls Studio Sessions - a chance to meet Indiewalls artists in their studios and peer into their creative processes. We were thrilled to foster new connections between interior designers and independent artists. Thank you so much to our artists Michael Dickey, Fred Bendheim, Christina Massey, Michael Curry, Richard Clarkson, and Steve Zolin.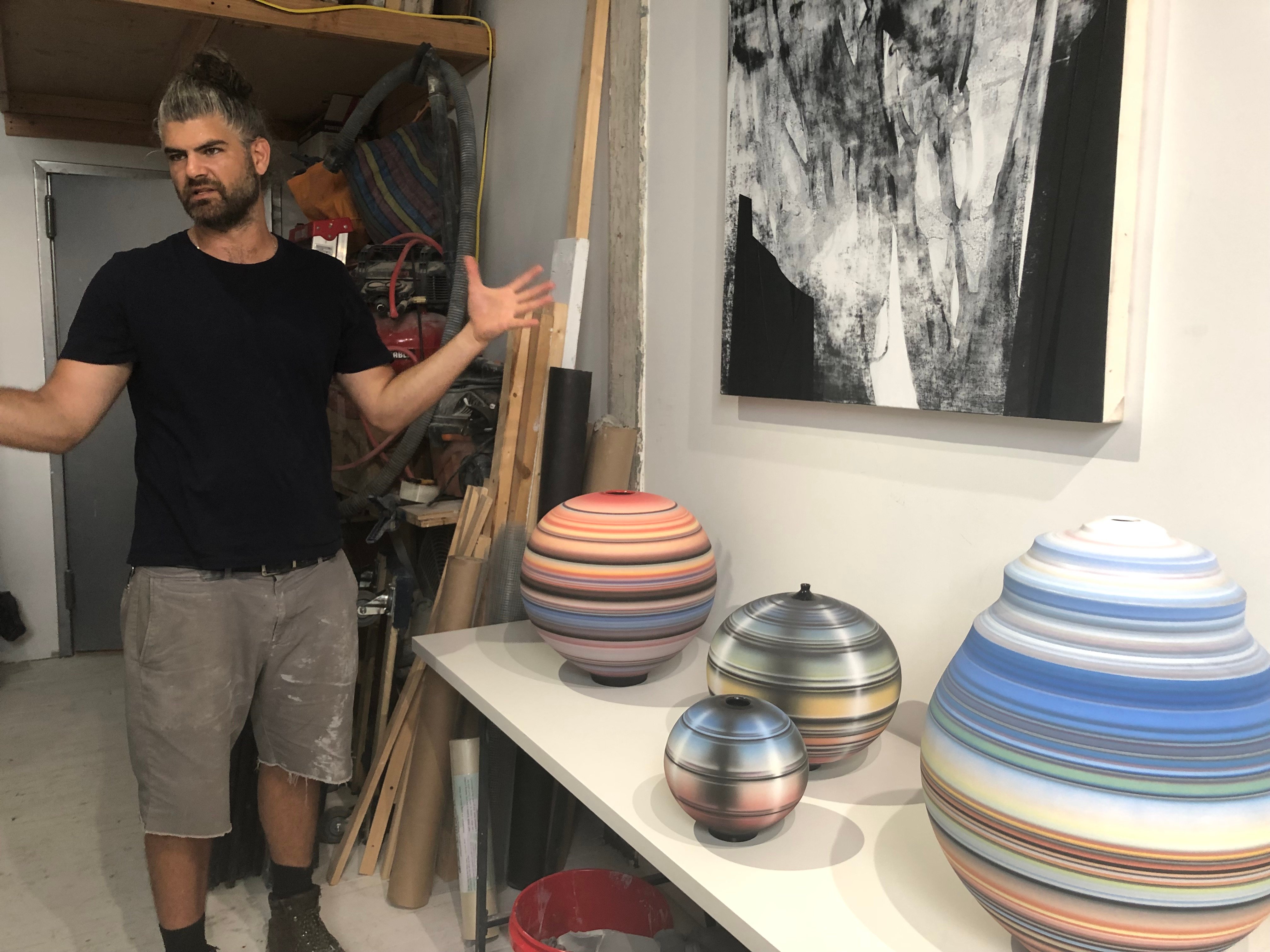 Artist Michael Dickey in his studio, showing ceramic sculptures and paintings
We love to connect with the Indiewalls community IRL. If you're interested in joining Indiewalls for an in-person art experience, let us know!