Coupling can sometimes be a touchy topic—especially around Valentine's Day, when mainstream cultural norms have an obnoxious habit of turning the simple of question of whether or not you have dinner plans into a full-blown existential crisis. But regardless of how you answer that question, the underlying sentiment of the holiday is meant to focus on rituals that really are worthy of a think: how best to convey appreciation for those you love, even (and perhaps especially) if the valentine you choose is "me, myself and I."
Whatever your favored gestures of self-love, or love of another person(s) might be, comfort, inspiration and novelty are always important ingredients to keep in mind. After all, you don't want to just show your love—you want to create an experience that evokes the feeling of being loved. And for that, you can't do much better than taking time to immerse in carefully crafted interiors while savoring the transformative power of independent art.
To help you do just that, we've pulled together this quick tour of some of our favorites from the Indiewalls Hotel Project Gallery, with a special focus on guest room concepts that really help show our love of independent art: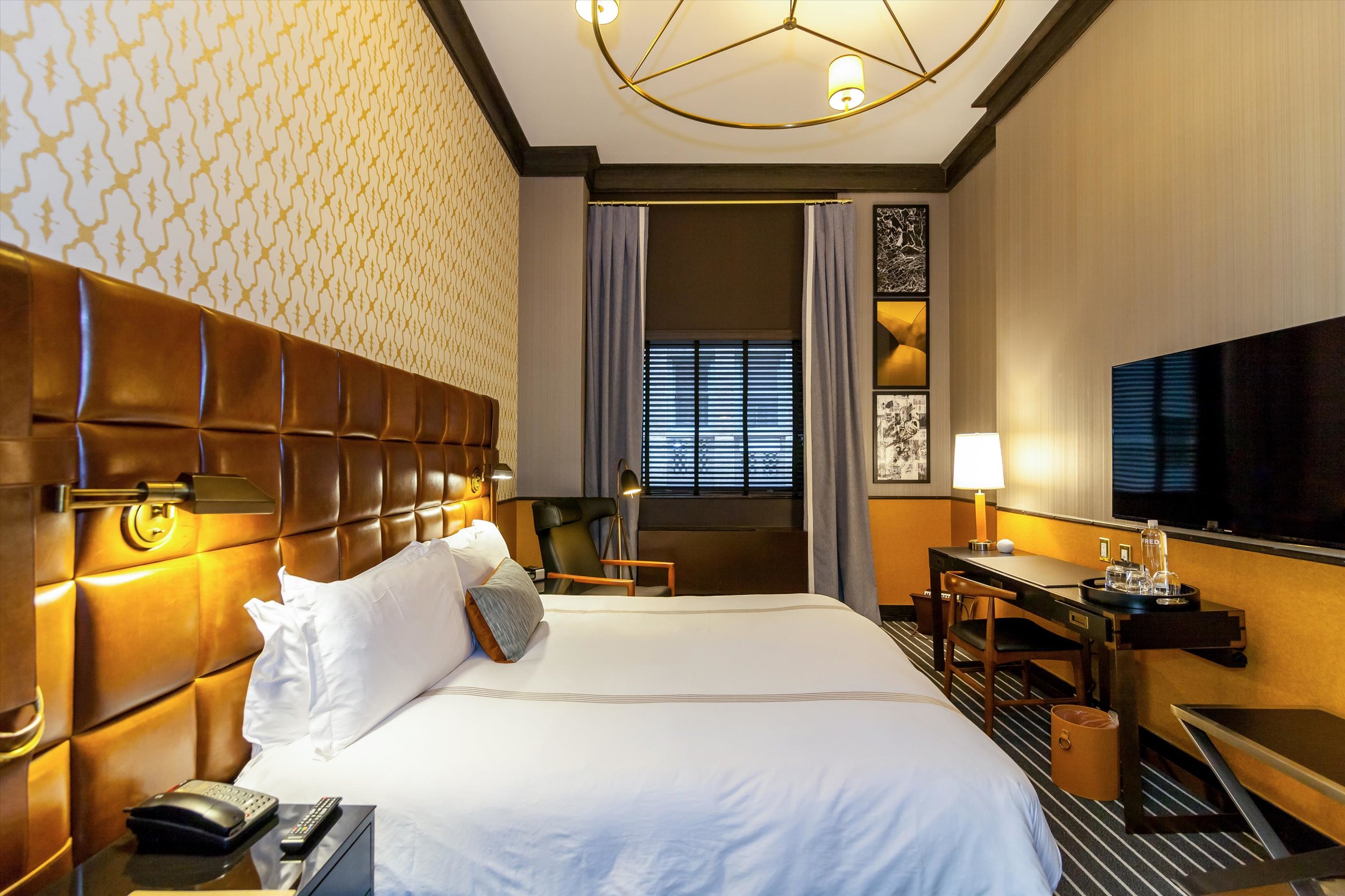 Located in New York's Financial District is Gild Hall, a new luxury Thompson Hotel near the South Street Seaport, Battery Park, Wall Street and One World Trade. Gild Hall's upscale design aesthetic exudes a classy, yet comfortable sensibility that caters to hip business travelers and tourists. Read on.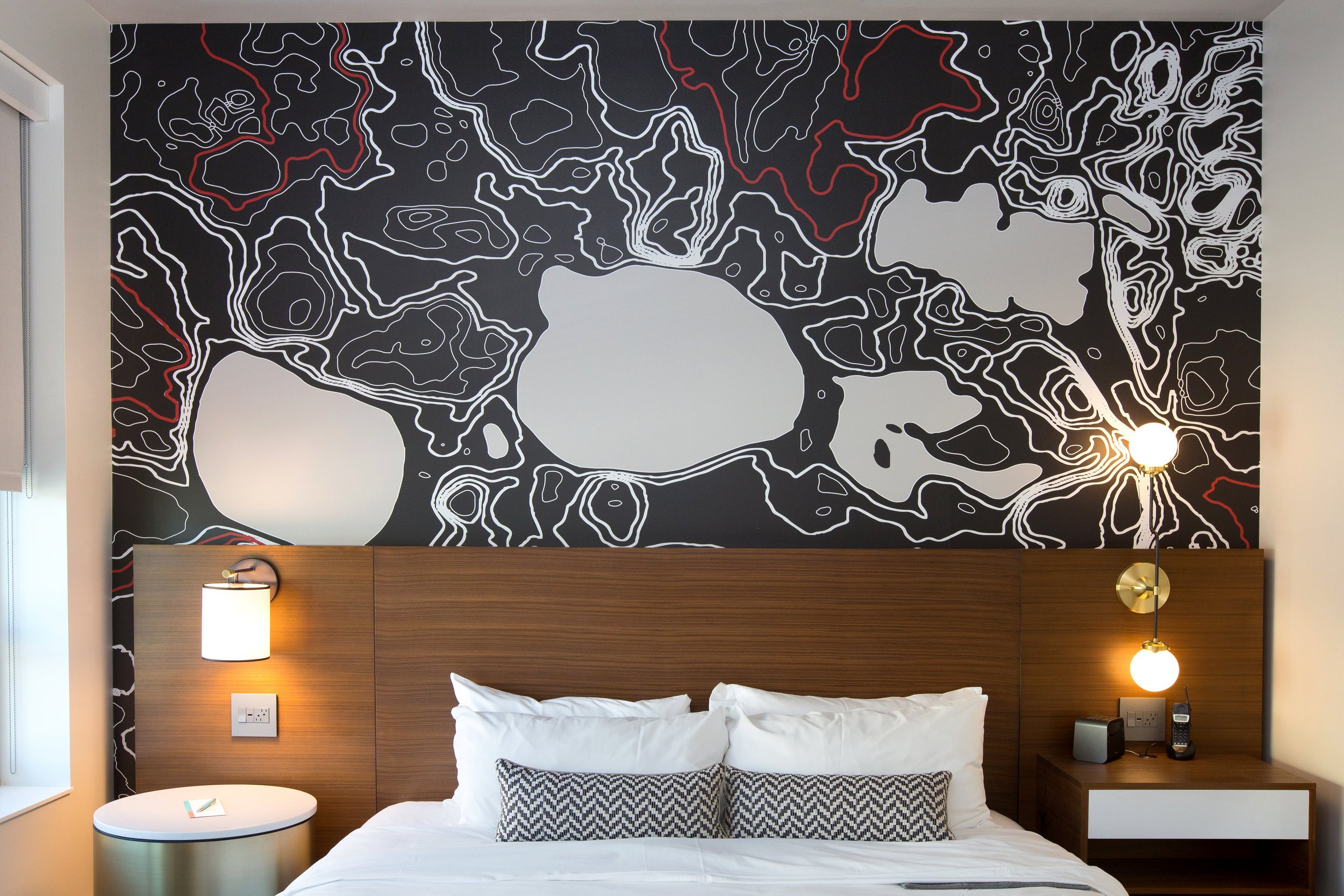 For Le Meridien Minneapolis, Remington Hotels sought a custom wall vinyl of the Chain of Lakes just outside of downtown Minneapolis. Working with a graphic designer, we created a topographical map based on open source geographical data that drew from existing design details and colors in the guest room.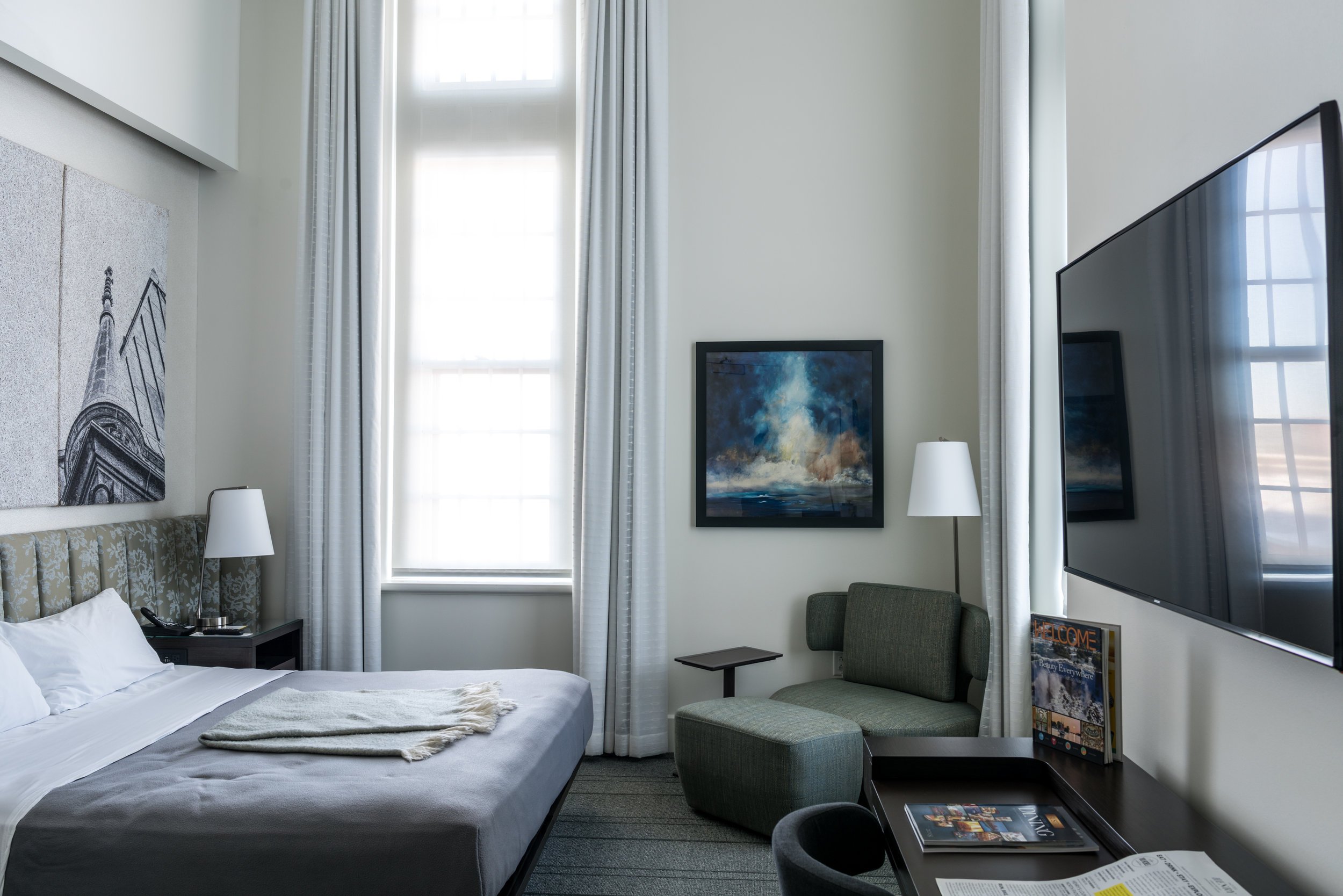 Re-envisioned and remade as a hotel after having served in the 19th century as an asylum for the mentally ill designed by Frederick Law Olmstead (of Central Park fame), the Hotel Henry wanted to showcase Buffalo's strong artist community by developing a bespoke guest room concept sourced directly and exclusively from local artists.

Want more Art x Design?