March is a busy month for the art world in New York, with numerous fairs providing plenty of reasons to skip the museum lines, venture beyond the gallery scene and make a date with the fresh feel of a sometimes-unpredictable-yet-always-invigorating art fair. If you're an interior designer looking to make a splash with your next proposal, capture the imagination of your client, or pull your design concept together with an unforgettable and awesomely instagrammable centerpiece, art fairs (or the Indiewalls Project Gallery) are the perfect place to spark your imagination.

The only catch? Deciding which fairs are worth your time. At Indiewalls, we're saving you any tsuris: read on for your curated list of top fairs to make time for, and get in touch if you're interested in joining a special walk-about with our team.

Here's our definitive list: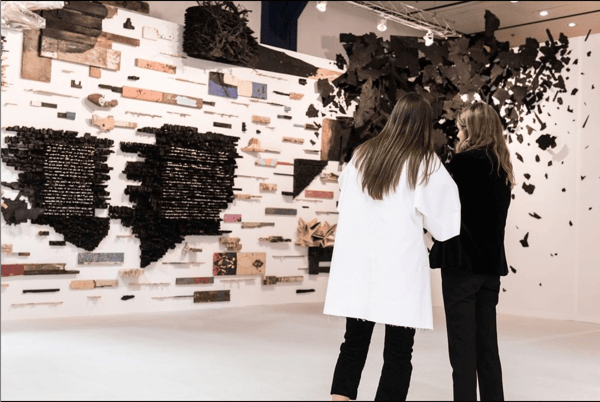 Credit: The Armory Show, Instagram. Image Courtesy of Teddy Wolff
About (Official): The Armory Show is New York City's premier art fair and a leading cultural destination for discovering and collecting the world's most important 20th- and 21st-century art. Staged on Piers 92 & 94, The Armory Show features presentations by leading international galleries, innovative artist commissions and dynamic public programs. Since its founding in 1994, The Armory Show has served as a nexus for the art world, inspiring dialogue, discovery and patronage in the visual arts.
Why We Recommend: The Armory Show is a peerless amusement park of art that, simply put, serves as an anchor to New York's month of art-March madness. Now in its 25th year, The Armory Show is a melting pot of creators, galleries, styles and experiences offering a dizzying array of exhibitions whose scale and scope—from the most sophisticated to the brazen and bizarre—are sure to offer at least a few surprises, and a lot of adventure.
About (Official): Art on Paper returns to downtown Manhattan's Pier 36 for its fifth edition, with eighty-eight galleries featuring top modern and contemporary paper-based art. Art on Paper's medium-driven focus lends itself to significant projects - unique moments that have set the fair apart and established it as an important destination for the arts in New York City.
Why We Recommend: Produced in partnership with the Brooklyn Museum and featuring more than 88 galleries from hotbeds of creativity and culture across the globe, including New York, Los Angeles, San Francisco, Tokyo, Paris, and beyond, this fair is the perfect place to seed ideas and inspiration for easily adaptable artworks that can add a splash of character to any space.
About (Official): Part consortium, part collective, Independent lies somewhere between a collective exhibition and a reexamination of the art fair model, reflecting the changing attitudes and growing challenges for artists, galleries, curators and collectors.
Why We Recommend: At Indiewalls, we believe that independent art deserves a broader array of venues in which to thrive beyond the traditional marketplace. Art should not only exist to delight and inspire those who have the time and resources to participate in gallery culture, but offer accessible moments of inspiration for anyone and everyone. That's why we partner with interior designers to help curate such moments everyday—and why we endorse the Independent Art Fair, a forum reflecting our same art ethos.
VOLTA | March 6-10, 2019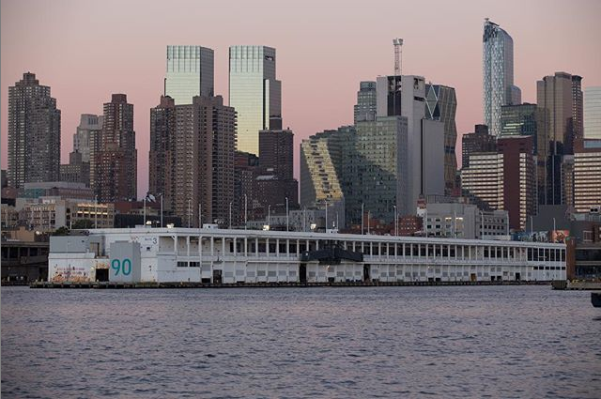 Credit: VOLTA_Instagram
About (Official): VOLTA New York is a contemporary art fair comprised of solo projects by leading and emerging international artists. The American incarnation of the original Basel VOLTA show, VOLTA New York has since its 2008 debut operated as a beacon for creative discovery and social engagement during Armory Arts Week.
Why We Recommend: Like Indiewalls, VOLTA places an emphasis on providing a venue for discovery of established and emerging artists, attracting creators from over 37 nations worldwide. If your design aesthetic is most "at home" in the space of the contemporary, VOLTA is a destination that delights in offering glimpses of the new and next in art.
(Update: Note that the VOLTA Art Fair has been canceled for 2019. Read full statement here.)

Are you an interior designer ready to curate your visit? We're here to help. Give us a holler.
Want more Art x Culture?