We live in a golden age of interior design inspiration. From Pinterest to Instagram, the best, weirdest and most creative interiors can be found online.
But as much as we love scrolling through social media, we have a soft spot for blogging —where almost every single "internet famous" designer got their start. We love the how to posts, the home renovation updates and the house tours.
So we couldn't not share our favorite interior design blogs, from every corner of the internet.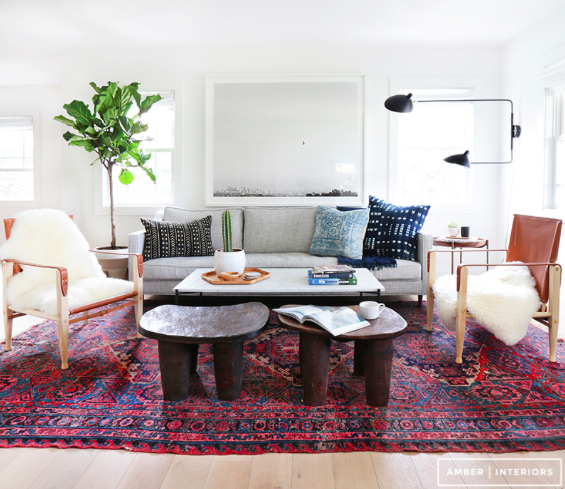 California-based interior designer Amber Lewis is both an industry-insider and regular gal with her own home projects. Her blog skews "California eclectic" and features just four content categories: Before & After, Designer Quick Tip, Get The Look and Top 10. Each post is carefully curated, beautifully photographed, and exquisitely-written.
"I live breathe and crave this amazingly fun and creative profession," Lewis says. It shows.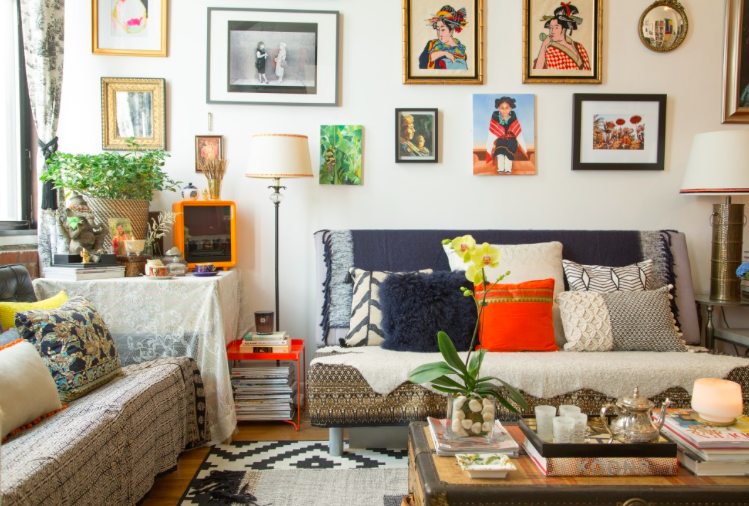 You can't list the best interior design blogs and not mention Apartment Therapy. From their stunning house tours to their bustling community posts, there is something for everyone on Apartment Therapy.
What we love most about AT is that it's not just for interior designers. Their popular home tours span the abodes of everyday folks, touching on nearly every style, taste and proclivity.
Their About page says it best, "A calm, healthy, beautiful home is a necessary foundation for happiness and success in the world."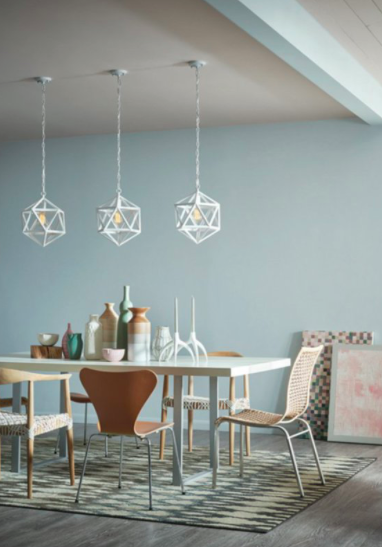 Journalist, author and stylist Holly Becker has been running the popular decor8 blog since 2006. Yes, she covers your typical decorating ideas, trends and favorite spaces, but she also gives the occasional glimpse into her life, work-life balance and personal stories, making this the perfect blog for both lovers of interior design and those of us who love following would-be friends on the internet.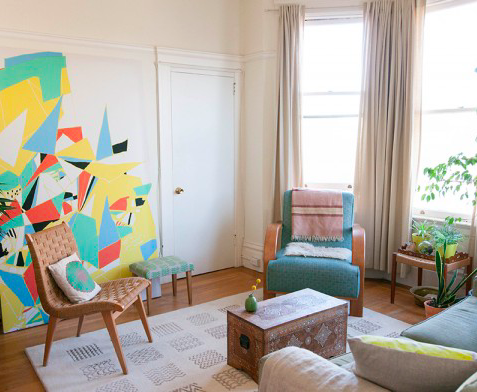 Whether it's our favorite Instagram accounts or interior design podcasts, no list is complete without mentioning Grace Bonney—the queen of online interiors. Bonney's Design*Sponge is both interior behemoth and your best friend next door. They feature your usual house tours and design tips, but they also post thought-provoking post like Turning Design "Mistakes" Into Lessons Learned and Lessons Cancer Taught Me.
The Design*Sponge aesthetic is colorful, boundary-pushing, inspiring and never-boring. If one blog is on your daily roster, make D*S it.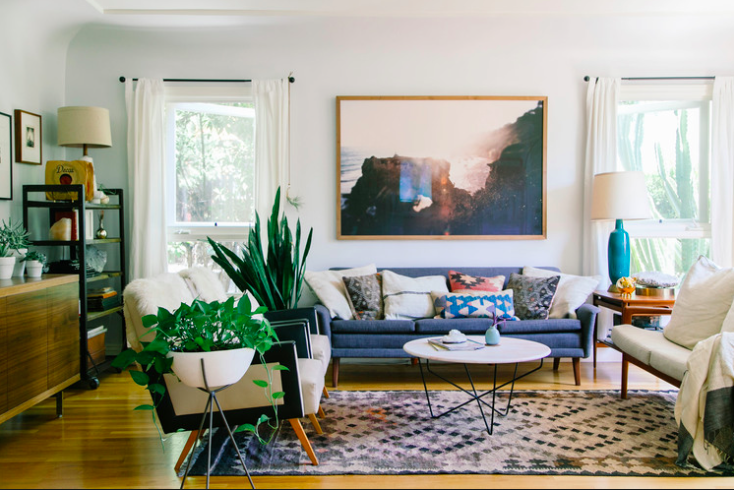 While Dabito is a freelance graphic designer, he's also an incredible photographer with a killer eye for design. He lives in New Orleans and posts often about his "modern, eclectic home and design projects."
We love his recent post on his aunt's kitchen renovation, and is the perfect example of the type of content Dabito posts: accessible yet jaw-dropping.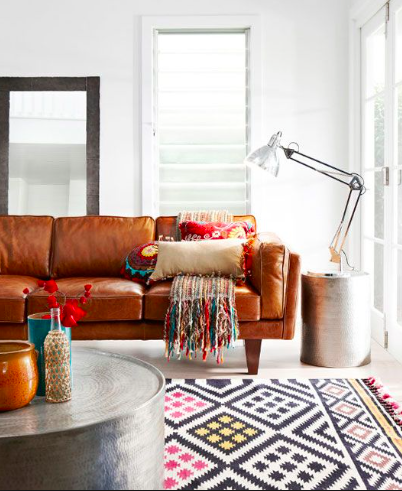 While you'd never guess by the blog's title, SF Girl by the Bay is one of the most popular interior design blogs out there. Los Angeles-based Victoria Smith posts "bohemian modern style," but you can find anything from burgeoning designers and the hottest trends. The blog publishes up to three posts per day, so there really is something for everyone.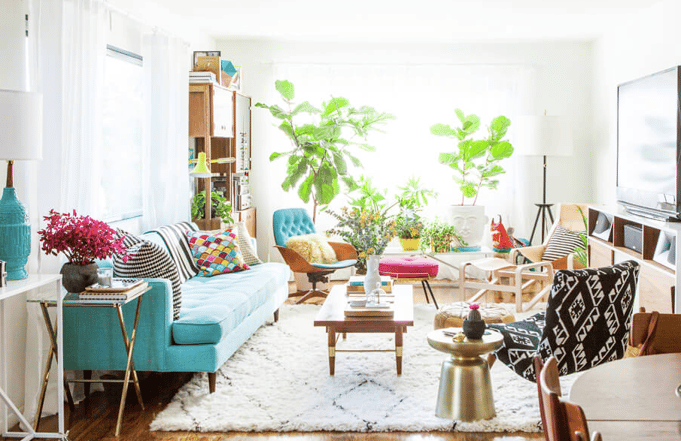 TV host Emily Henderson uses her ever-popular blog to share tips on creating an approachable, vibrant style in any home. She cites her "strong commitment to peeling back the intimidating layers of the world of home decor," as the basis for the blog, and she makes it work.
Henderson also gives incredible product recommendations, great for any budget and perfect for regular ole homeowners and professional designers alike.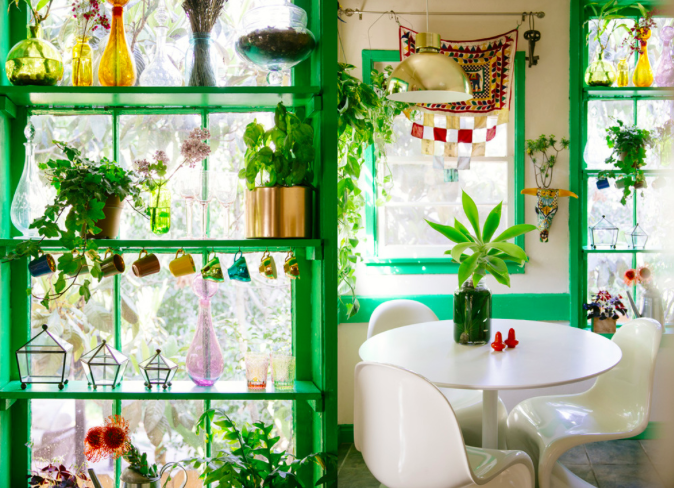 Justina Blakeney believes that "creativity is the key to having an amazing home." And her blog is named after her home, a living breathing Pinterest board full of tumbling plants and bold textiles. It truly is a celebration of color and pattern and life.
Famous for her boho aesthetic, The Jungalow shares daily design inspiration and how-tos that over 200,000 readers drool over every month.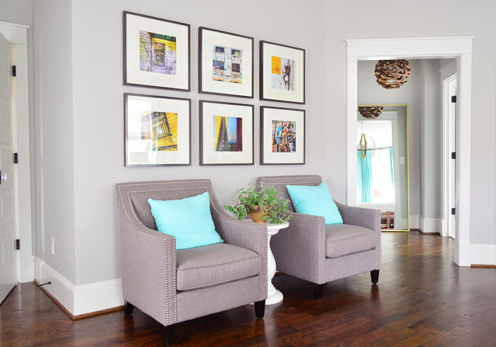 Sure, YHL founders John and Sherry Petersik may not blog regularly anymore, but after fixing up three homes, writing two books and design products for the likes of Home Depot and Shades of Light, you'll want to bookmark every single one of their 3,000 design posts.
From kitchen renovations to DIY furniture painting, the Petersiks made home renovation fun again. Be sure to subscribe to make sure you never miss one of the rare new updates.
Want more Art x Design?