Sondra Howell is a Brooklyn, NY based artist and interior designer at Gensler, NY. A graduate of the California College of the Arts and The University of San Francisco, Sondra received her BFA with an emphasis on interior design
in 2005. Although Sondra has been city based in both San Francisco and New York, she is originally from the small coastal town of Cambria on the central coast of CA.

Since she was a child, Sondra has always had an eye for design and a passion for creativity. With tide-pools and rugged coastal bluffs as her backyard, Sondra spent her childhood immersed in the natural wonders of her small seaside town. Inspired by her childhood and imagination, Sondra's work draws inspiration from the beauty and playful elements of animals and nature. The softness and delicate quality of watercolor is Sondra's preferred medium to capture the exquisite beauty of the natural environment.
When did you decide you wanted to work in interior design? How did you know?
I've been creating space for as long as I can remember. As a child I would build dollhouses out of shoe boxes and create elaborate forts in my backyard. Around the age of 11, I learned about the profession of interior design. I realized the profession would allow me to express my artistic and creative skills three dimensionally.
What (or who) inspires/influences you?
Traveling and the context of the city and nature constantly inspire me. Most recently, becoming a mother has become a huge source of inspiration. My daughter Scarlett has activated my imagination and creativity in a whole new way.
When does art enter the design phase for you?
I love to pull art in at the very beginning of the design phase through a strong architectural concept. I tend to find something unique and cerebral in the conceptual phase that I can latch onto and express in all design elements and details through completion. Art is the perfect way to express a powerful design concept and tie it all together.
What design trends interest you right now?
I love the beautiful craft of textile design and I am a huge fan of Sheila Hicks. Recently, I've seen a resurgence in implementing feature elements that utilize fiber art. I would love to find a way to pull something like that into one of my future projects.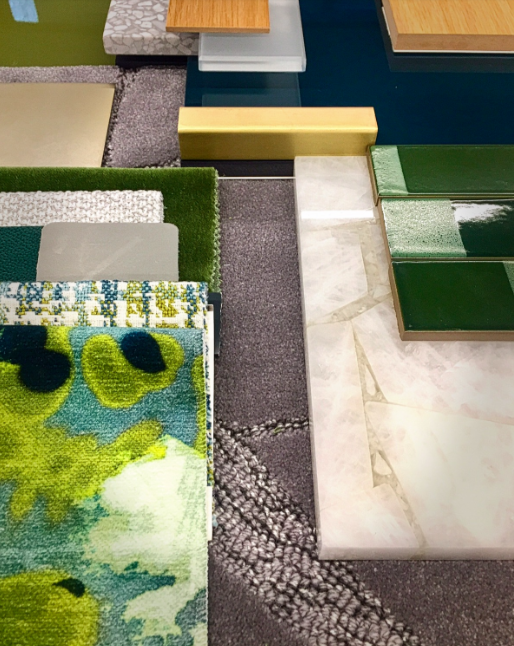 Do you have a dream project or dream client?
I have been obsessed with National Geographic since I was a child. I think my dream project would be the National Geographic corporate headquarters!
What do you think is the single biggest challenge facing interior designers in 2016.
I think the biggest challenge is being mindful of not getting too swept away by trends and borrowing ideas. I love Pinterest and use it as a design resource, however I get wary of seeing too many of the same images over and over again. When I was in college, we did not have Pinterest and the internet was not so good as a search engine for imagery. We had to resort to the library for inspiration and find images in books and magazines to help foster and work through ideas. I think there was something beautiful in the rawness of looking through an old book for inspiration and finding something unique that not everyone in your class had already seen.
What upcoming or recently completed projects are you excited about?
I am currently working on an interiors project near Bryant Park. The design and finishes pick up on the project's site context and the concept reads strong throughout, from architectural moves and lighting to unique speciality finishes and furniture.
How do you juggle your art and design careers?
Becoming a mother was the catalyst to revisit painting. One would think it would be harder than ever to find the time to paint while juggling a full time career and caring for a baby, however, my painting is directly inspired by my daughter, which pushes my motivation to make time. Since my night life isn't what it used to be pre-baby, I'm staying home a lot more. After my daughter is in bed and I've finished dinner, I pour myself a glass of wine and paint for a few hours before I go to bed. It's my way of unwinding from a long work day and a way to recharge my creativity for the next day.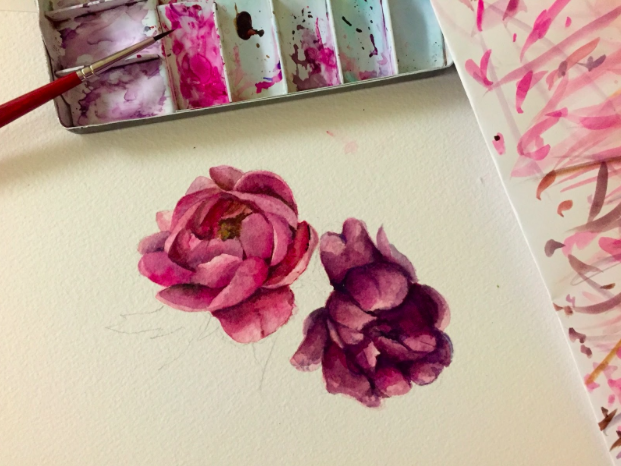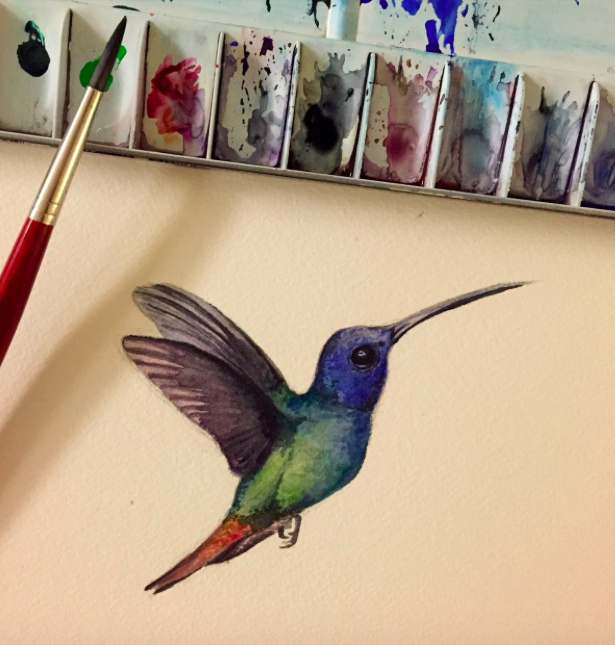 When did you realize you wanted to focus on art as more than a side hobby?
Becoming a new mom inspired me to paint again. The world of creativity my daughter activated within me has propelled me to spin my side hobby into a small business. My artwork is directly inspired by her...the beauty of the mother & baby relationship, the adorable and natural behavior of animals, and the exquisite beauty of nature.
Who is your favorite fine artist?
It would be hard to pick just one. I am very much inspired by female artists -- Maya Lin, Sheila Hicks, Dorothy Liebes, Anni Albers, & Louise Nevelson. These women are a huge inspiration for me as a designer and artist.