We recently caught up with design impresario (and one of our recent collaborators) Nina Grondin to learn about everything from her coffee preferences to her internal design ruminations. Read on to learn more.
Nina Grondin is an interior designer, partner, and co-founder at Curioso; an assemblage of design thinkers, architects, interior designers, artists and business-minded creatives working in unison to create memorable and meaningful experiences with the power to transform. She is based in the Chicago area and is a graduate of the Illinois Institute of Art.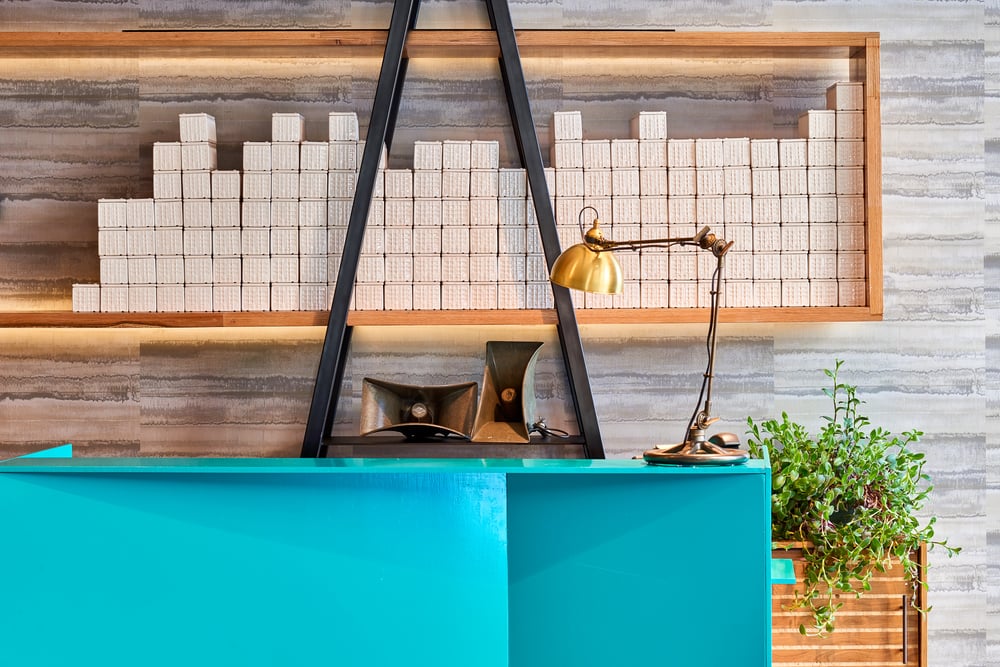 Textures and colors create an inviting recpetion desk at Hotel Indigo El Paso. Photo Credit: Brian Wancho
...This or That...
Tea or Coffee? Soy latte all day.
Beer, wine, or margarita? Wine.
Instagram or Snapchat? Instagram.
Podcast or music? Podcast.
Beach or mountains? Mountains.
When did you decide you wanted to work in interior design? How did you know?
I was previously working in financial marketing and I started to realize that I was spending all of my time building out powerpoint presentation decks. The end product of my work was never anything tangible, and that was completely unfulfilling. I wanted to create something that I could one day touch, or walk into, or share with others. I wanted to create something concrete.
When does art enter the design phase for you?
Art and design go hand in hand. Sometimes our designs start with a piece of art, or sometimes it comes a bit later, but we always approach each of our projects with what the idea for the art may be right from the conception. Art is not just something beautiful to hang on a wall. It should reflect the lifestyle and personality of those who may inhabit the spaces we design.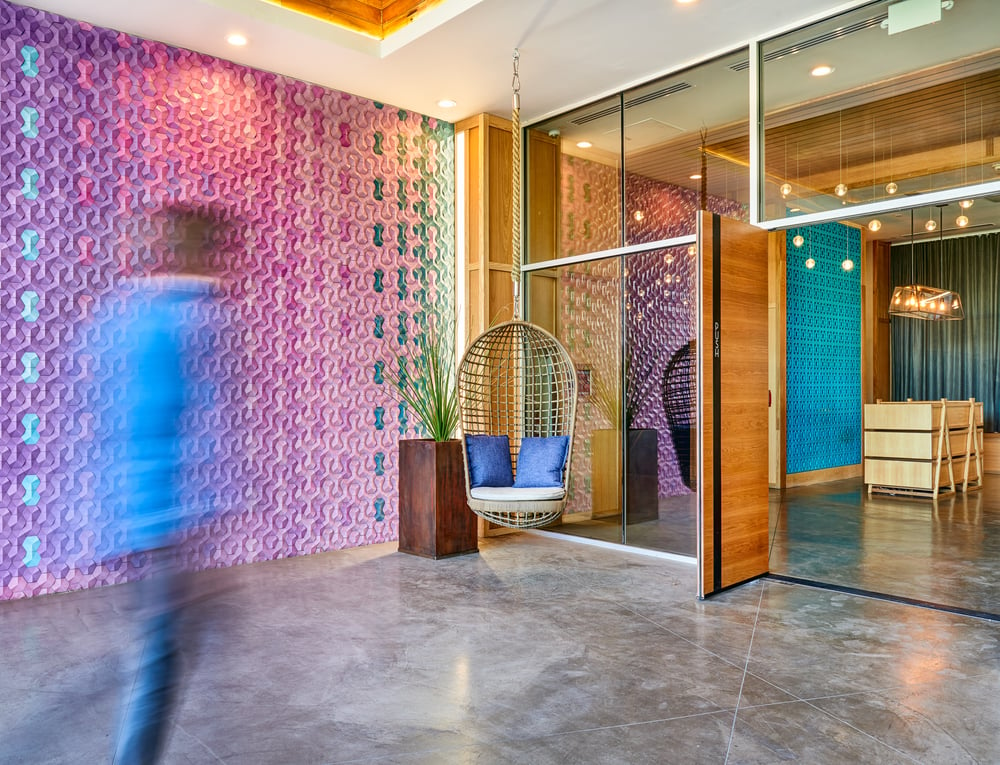 Hotel Indigo El Paso's inviting front porch. Photo Credit: Brian Wancho.
What do you think is the single biggest challenge facing interior designers in 2016?
The immediacy of the information age. Design is an iterative process and requires time and multiple turns to arrive at the best solution. Design is not a linear path. There isn't always a beginning and an end. Sometimes you need to start in the middle, and then you go backwards and forwards. A lot of clients and even designers don't necessarily understand that process.
What book do you recommend the most to people?
The Count of Monte Cristo. It's a storytelling masterpiece and definitely my favorite book of all time.
What blogs and websites do you read every day, without fail?
The Skimm.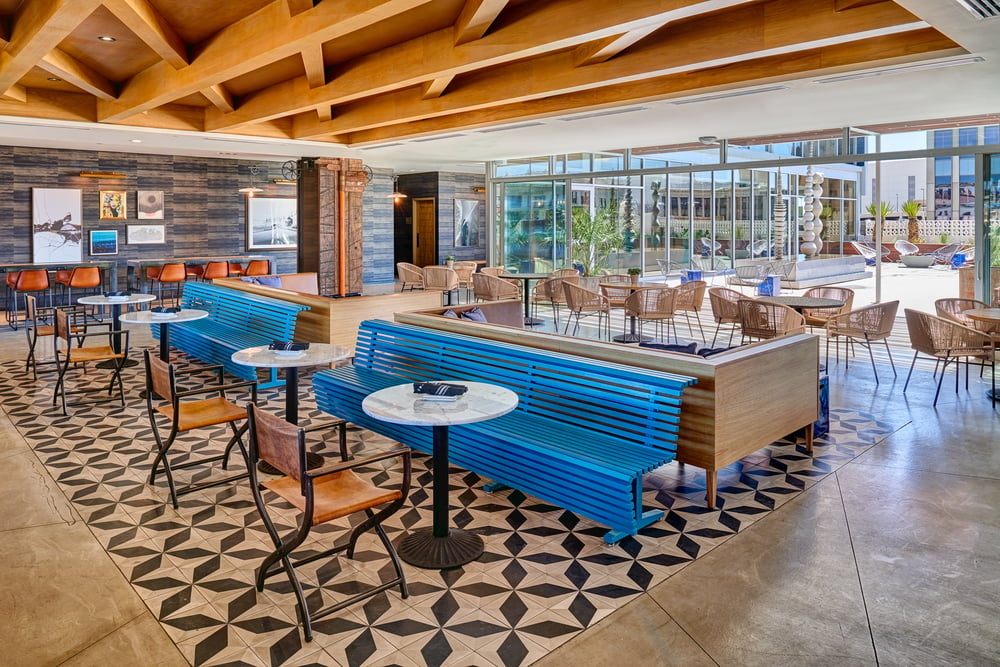 Hotel Indigo El Paso's Restaurant comes to life with an Indiewalls' salon wall. Photo Credit: Brian Wancho
Discover more Curioso or peruse our project with them!