Abstract art relies on elements of color, shape, form and texture rather than direct references in the visual world. Whether they evoke a feeling or remind you of a real world landscape, abstraction remains prevalent in the world of contemporary art. Discover a few Indiewalls' artists working in this vein below.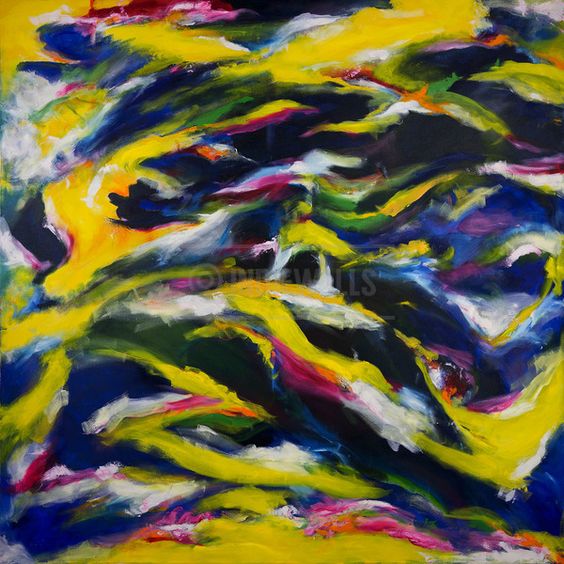 Carl Yoshihara was born in Hiroshima, Japan to a US military serviceman and spent many of his early years traveling throughout the US and overseas. Yoshihara constantly experiments with different styles and media to create an original aesthetic, deliberately straying from visual trends. Through his art, he attempts to discover new paths and to explore unique, dynamic forms.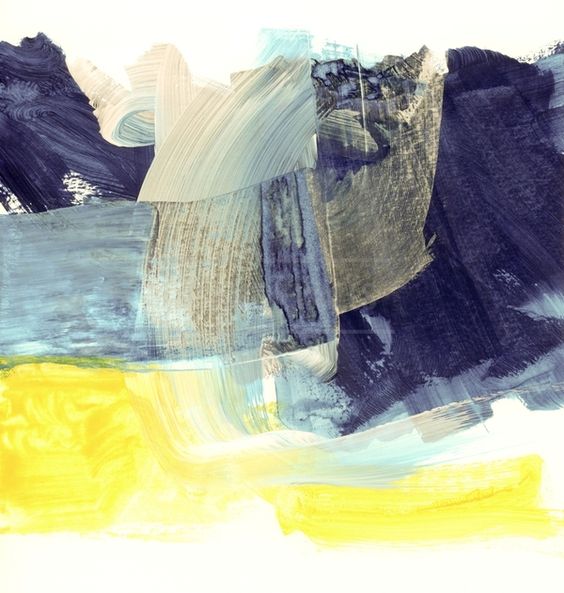 Iris Lehnhardt is a German artist well versed in painting, photography and digital art. Her work alludes to various natural forms and combines exquisite hues to create a beautiful painting on canvas. Her works are exhibited and sold all over the world.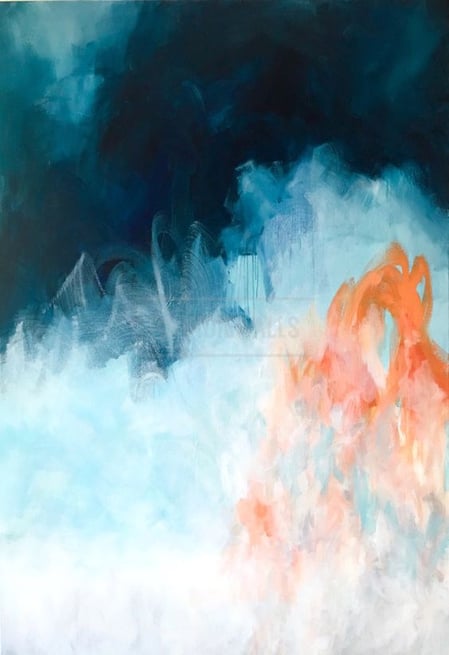 Sana Jamlaney's fascination with color is evident through her body of abstract paintings. The young, Dubai-based visual artist studied painting in Florence, Italy after graduating college in Dubai. Working primarily on canvas and paper, Jamlaney is constantly experimenting with new ways to communicate her message which is one of celebrating life.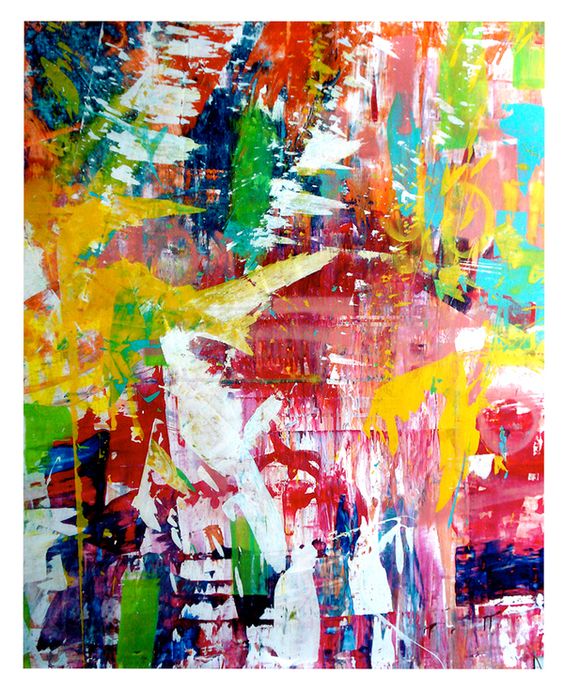 "Splash2"
London artist, Andrew Cotton, is known for his edgy, contemporary style and making powerful statements with dynamic brushstrokes of color. He has shown work at the New Museum in Manhattan, and his paintings adorn the walls of private residences as well as corporate buildings. Cotton now lives and works in New York, experimenting with a variety of media and surfaces.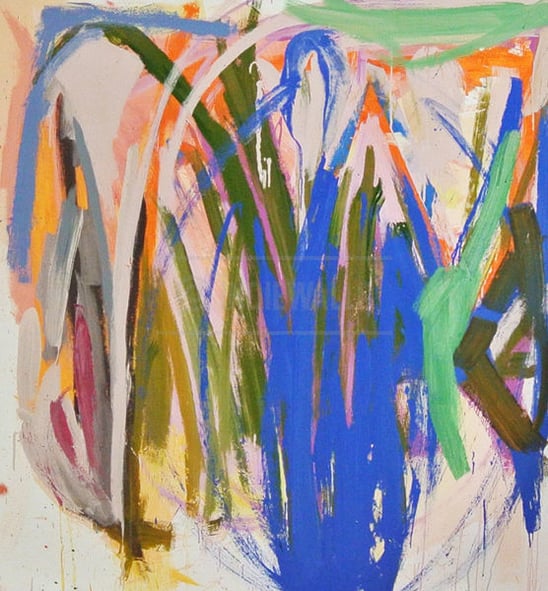 Diana Delgado's work is built on the simplicity of gestural brushstrokes, frivolity and color. Working by free association while tapping into the more subtle, emotional realm of the medium, Delgado embraces the unexpected events that occur during the creative process. Her layered canvases leave behind vestiges of the painting in its former states, inviting the viewer to examine each artful layer.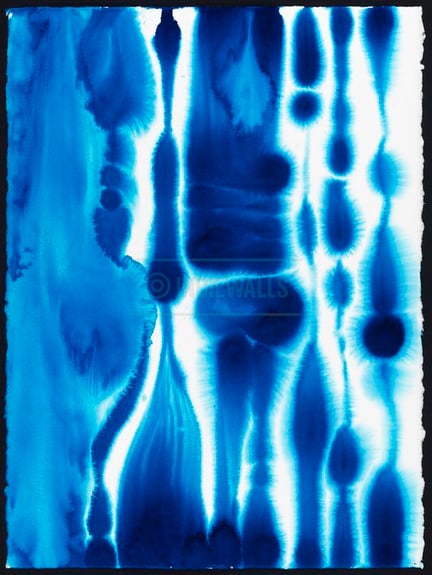 "Blue"
Inspired by the likes of Cy Twombly, Anselm Kiefer and Joan Snyder, Lynn Basa is not afraid of making a mess. Using techniques involving spontaneity and unpredictability, the Chicago-based artist allows her medium of choice to guide her process, whether it's synthetic polymer, beeswax, or dirt. Bolstered by a strong background in fiber arts and clay making, her sophisticated craftsmanship emerges in each of her beautiful works.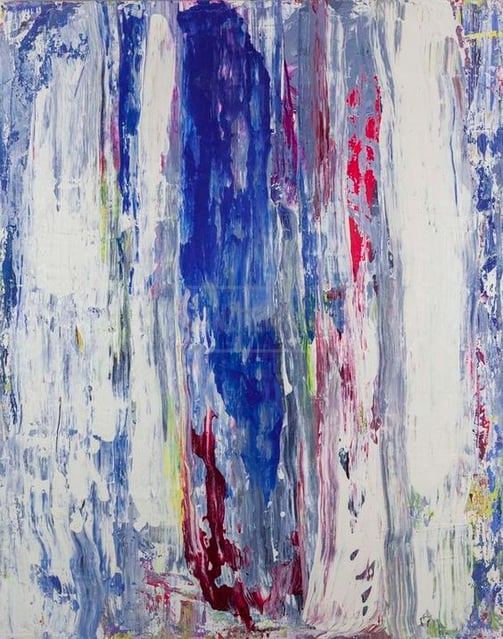 "12714"
Lindsay Cowles is a contemporary abstract painter based in Richmond, Virginia. Cowles allows each of her works to develop organically, focusing on the interplay of color, layering and texture. She paints on large-scale surfaces, filling them with energetic movement, vibrant color and emotion.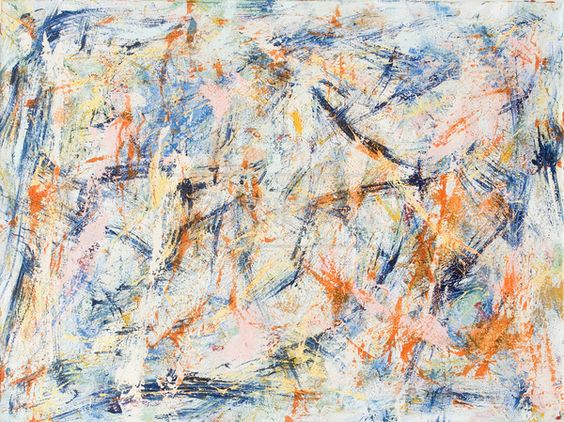 "#128 2015"
After experimenting in various art forms, self-taught artist, Michael A McCullough, concentrated his efforts on abstract painting. Painting intuitively from his studio in Gettysburg, PA, McCullough engages his audience through color, movement, and imagery that speak to humanity's collective emotion and thought.