Photographer Christen Babb is self-described as "more of an indoor pet than an outdoor animal, more likely to be found reading a book than hiking a mountain, more likely to be found dancing during the witching hours than at a 6am desk job, and more likely to be found listening intently to a stranger's story than in front of a television."
Yet, she still found herself hiking the Himalaya to help a friend create Karma Documentary, and now spends her time and resources helping bring Nepali stories to light. '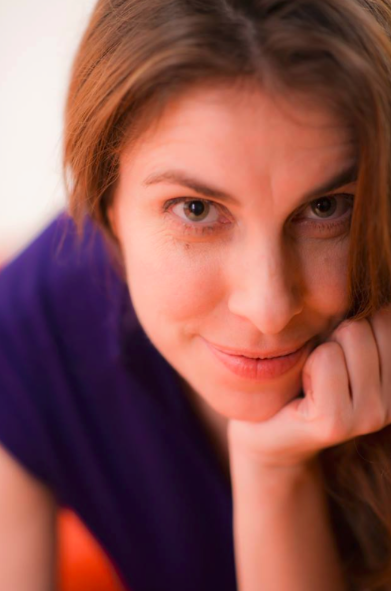 Headshot by David Rose Photography
Tell us a little about your photography.
Most photographers tend to identify their photography mainly by subject: "Landscapes" or "fashion" or "portraits" or "street." It gives them focus and helps refine their craft.

But there was never a particular modifier that resonated with me. I just liked taking photos. A friend recently classified me as an observational photographer. That seems to fit, so, let's roll with that. A street scene or portrait idea is as likely to catch my eye as pulling together interesting odds and ends in someone's home or a secondhand store (no worries, I put things back where I found them), nature doing its thing, a creature or someone's pet, or someone's smile.

When did you start taking pictures?
My mom was an art major, with an history minor, in college. As a small child, she taught me about artists and we would draw and paint and color and play with clay. I do not remember thinking of it as making art. It was what I did with my mom.
As I got older and started taking photos, it was still not something I thought of as "making art." I am someone who gets caught up with living in the present moment but, being a nostalgic person, photography was a way to record nostalgia in the moment for later use. It was something I did for me. Writing and playing with a camera occur wherever I happen to be. Painting or drawing or playing with clay or any other medium still happen occasionally, when they are available. (There is something therapeutic about such activities, even without a talent for them.)
I do not know if there was a point that any of it became making art, per se, but that is what I love about Indiewalls for photography, in particular. It does not require me to force photography into a theme, narrow my focus, or find a niche. I can continue to leave my lens open to whatever captures my eye, because you never know what will be in the description of the next brief. And, if I do not have something that fits now, each new project can be a catalyst to go out and be creative. Life and art make a double helix. Making art intentionally causes more life to happen. Living life intentionally causes more art to happen.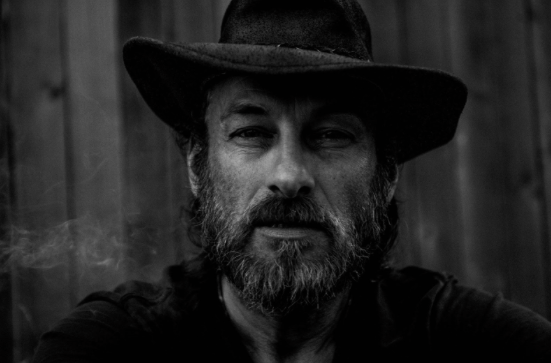 Who (or what) influences your art?
I grew up in South Dakota as the oldest of four and spent kindergarten through high school attending Catholic school. I loved being a kid and South Dakota was a great place to grow up. As an adult, I have moved to multiple states and a couple of countries since then. No matter where I go in the world, the response I hear most often is, "You are the first person I have ever met from South Dakota."
My dad taught me to play chess and sports at a young age, and has the rare talent for storytelling. My mom taught me to read and write at a young age, and exposed me to art and theatre. I would imagine all of those things inform my photography in ways I do not even realize. (As well as traveling, a natural curiosity for shenanigans and tomfoolery, and incorrigible habit of people watching and talking to strangers, I suppose).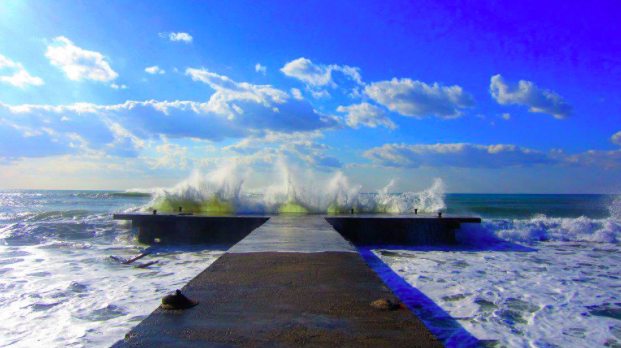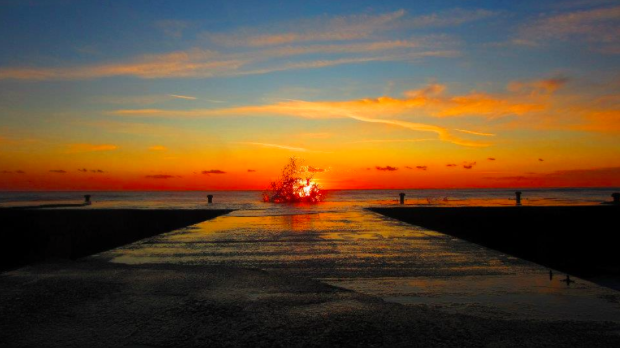 What advice would you give a new artist?
Everyone is an artist in some form, so the advice would be the same for anyone...
Your life is a combination of the choices you make, colliding with the choices being made by the people around you. If you do not like where your life (or your art) is, change your choices, change the people, or change both.
For photography, in particular though…
A $40,000 camera can still take uninteresting photos. But, a disposable film camera or phone, in the right hands, can capture something unforgettable. We all look at the world in different ways and you have to find a way to communicate through photos that which only you can see. Once you find your eye, you can always upgrade your equipment, but money cannot buy an eye.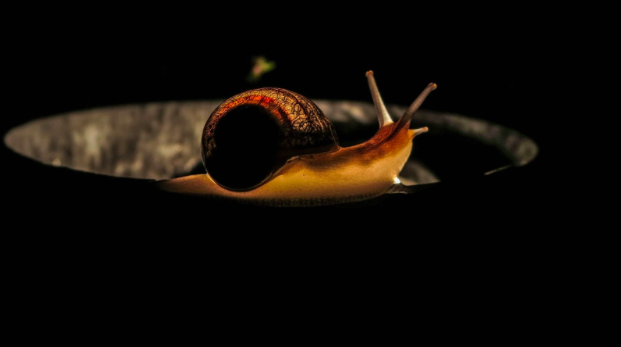 What's been your proudest achievement as an artist?
A couple years ago, a lifelong friend, Luke Mislinski, set out to make his first documentary. He had heard a story about a man named Karma Sherpa who was starting a local tourism company in Nepal. Karma hoped to use the profits to bring power, clean water, schools, and medical clinics to his home village up in the Himalaya. Luke wanted to support him by making a film to bring Karma's story out into the world to help him succeed.
As Luke's departure date grew close, he realized that he would not be able to do this alone. He asked me to go with him and help.
I had heard the story and, of course, wanted to help. But there were some things to consider… I had never hiked or camped. I had not exercised since playing high school sports (and my natural clumsiness has only increased with age). I would not have enough time to get all of the rounds of recommended immunizations or do any real training for it. And those were just a few worries.

Nevertheless… Life is about saying yes more often than you say no.

So I bought my first-ever pair of hiking boots and hiked up to over 16,500 feet (over 5,000 meters) to help Luke tell Karma's story. And, I survived. (You can see the progress of post-production at www.karmadocumentary.com).
They might not be my best photos, but they are definitely my most well-earned.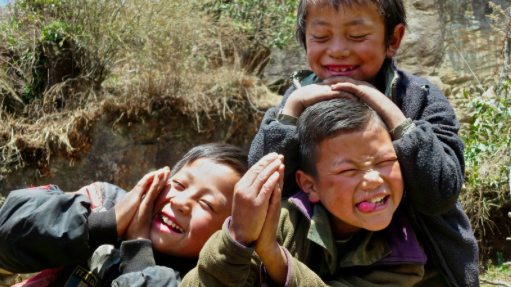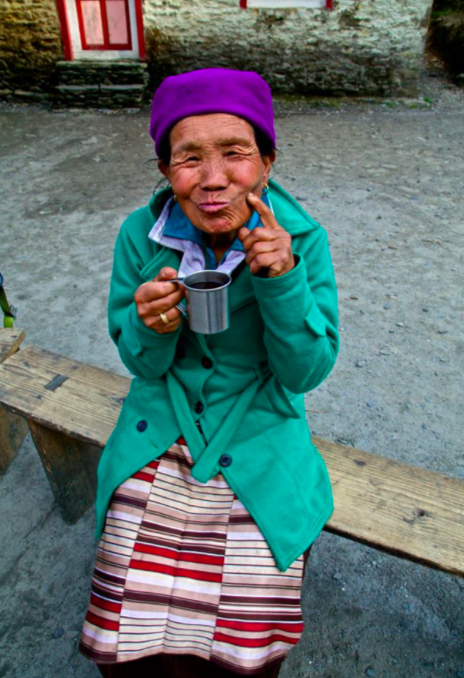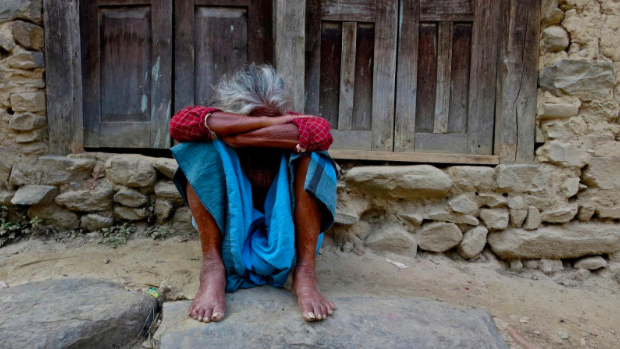 What's your pipe dream project?
Extroverts refuel by being around people. Introverts refuel by being alone. I am a literavert. I refuel when my head is lost in a book. Particularly, when it is a book still printed on paper. (Studies continue to support the belief that a book in hand is better than a book on a device. Confirmation bias, perhaps, but real books just feel better, do they not?)
An idea I would like to see come to fruition combines my love of books, moving pictures and stills, an affinity for talking to strangers, exploring new places, collecting novel moments, and sharing the story worthy adventures to help inspire more people to travel and experience the world.
It would start with the purchase of a Bookmobile and customizing it for long distance travel. Driving it, with a small group of interesting people, from the States down to the tip of South America.

Along the way, we would set up little libraries—basically free neighborhood book exchanges. We would stock each one full of donated books and put their location on a map. Future travelers could follow our path, only needing to carry a book or two with them at a time. Local people could take and leave books at their leisure. Each location would be an intersection for travelers and local people to meet.

The whole trip would be a documentary film about everything that goes wrong, everything that goes right, and how human interactions breathe life into travel. (And, of course, taking photos throughout the journey.)

'Pipe dream' implies unattainable though. I prefer to think of this one as an idea maturing in daydream incubation until reality can afford it.
(I need a Magwitch in my life.)