The Renaissance Chicago Downtown is a luxury hotel building that boasts refined modern design and scenic vistas of the city's architecture. We teamed up with The Gettys Group to design a collection of locally-sourced contemporary art highlighting the dynamic energy and rich history of the bustling metropolis. Each work embodies RCDT's playful, forward thinking personality while celebrate Chicago's creative community.
Take a peek inside our collection at the Renaissance Chicago and discover the artists who made this project possible!
Anna Nelson is a Chicago-based artist specializing in custom installation work. Nelson was commissioned to construct a custom book wall for the lobby library. She stacked over 100 hand-painted, monochromatic books to transform a static wall into a tactile, textured backdrop to the work of local graffiti artist ReviseCMW.
ReviseCMW came through after Nelson with layers of spray paint to bring Chicago's urban personality inside. Blacks, silvers, and golds pop stand out against the area's Mahagony finishes. His overlay of graffiti echoes the chaos of a city in motion.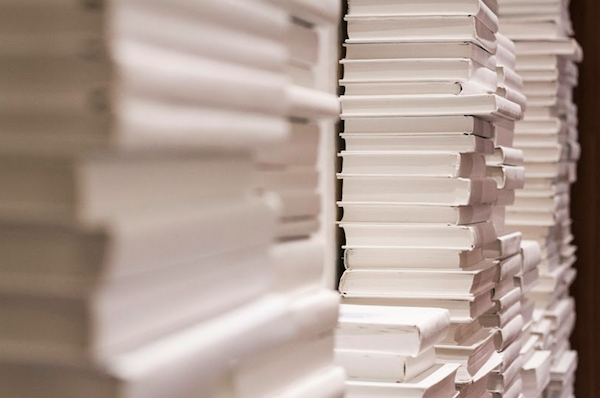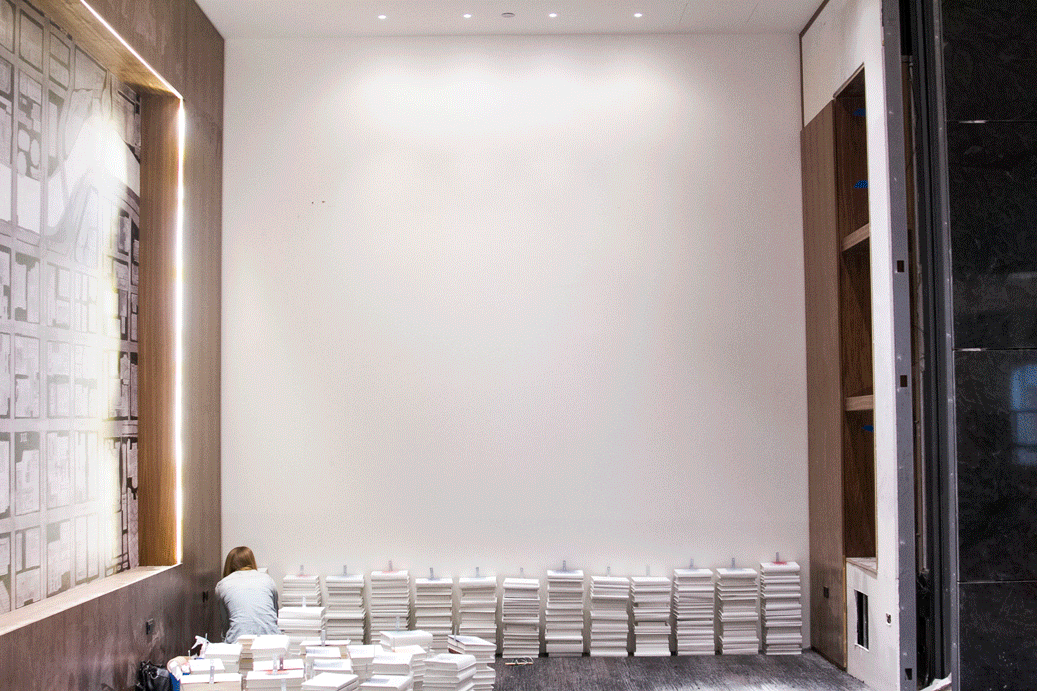 Anna Nelson installing her "Book Wall"
Books sourced from local Chicago store Frugal Muse.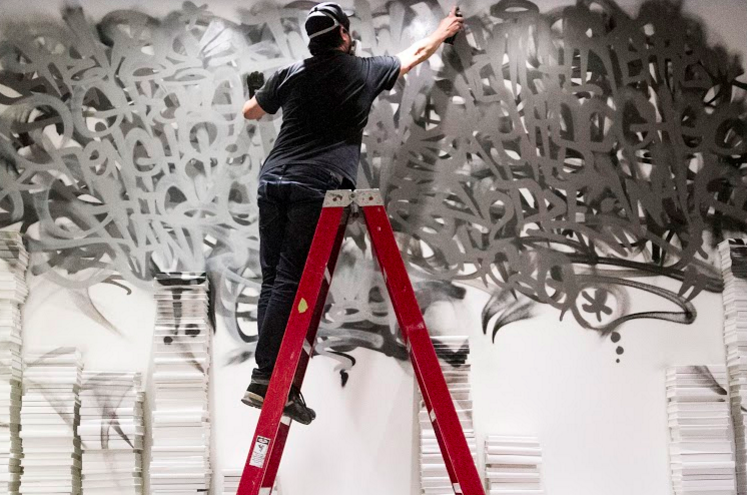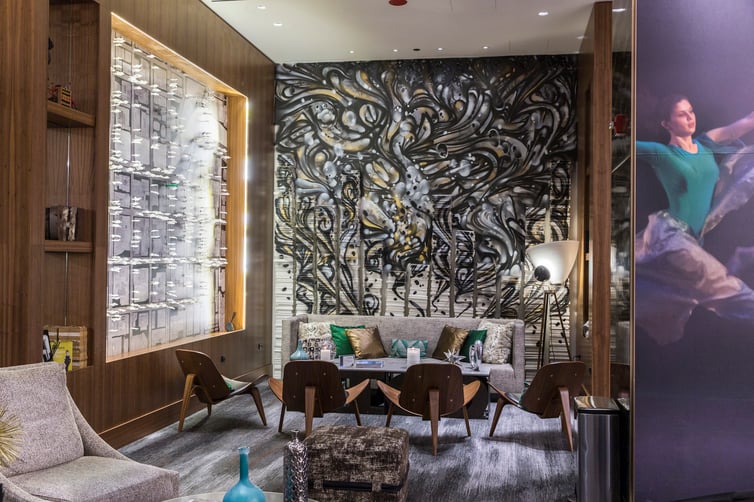 Chicago artist, Jen Talbot, has conceived and produced installation work for over fifteen years. We tapped Jen Talbot to help create two site-specific installations that illustrate Chicago's present and past. Her hand-painted map You Are Here visualizes the hotel's location in the heart of downtown Chicago. Plastic figurines scatter the map made with ink, marker, and pencil encouraging visitors to take advantage of their exciting surroundings.
Talbot's second piece Checker is an ode to the city's history with Checker Cab Company. Communicating the metropolitan concept of power in numbers, up close visitors encounter countless colored pencils, but zoomed out they'll see the iconic yellow taxi cab, a fixture of public transportation.
You Are Here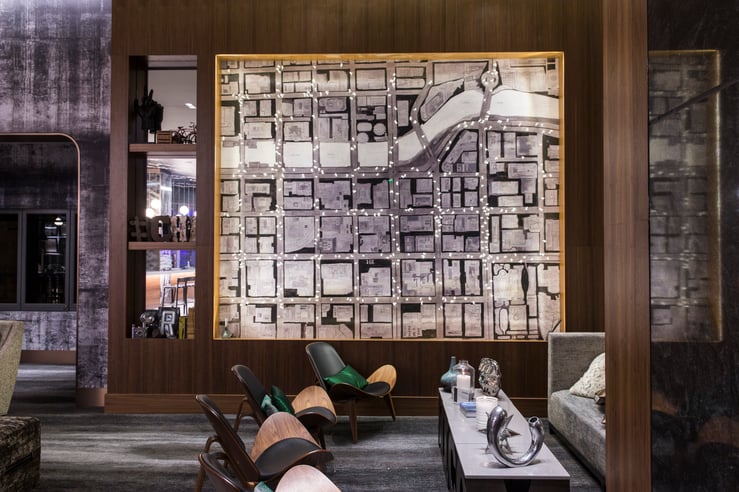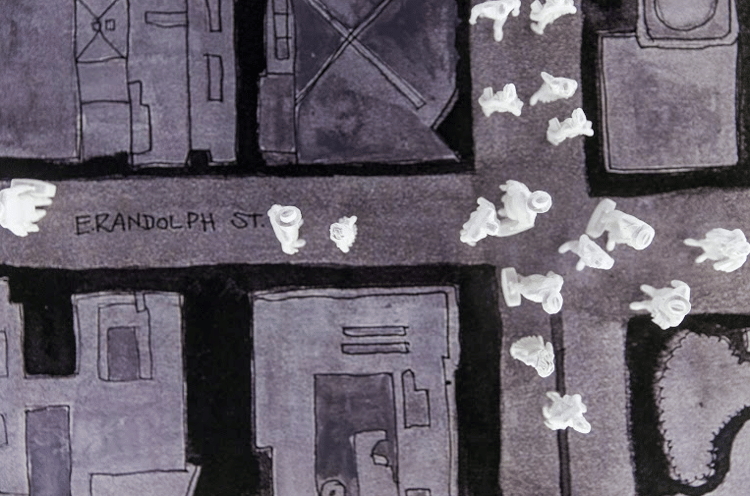 Checker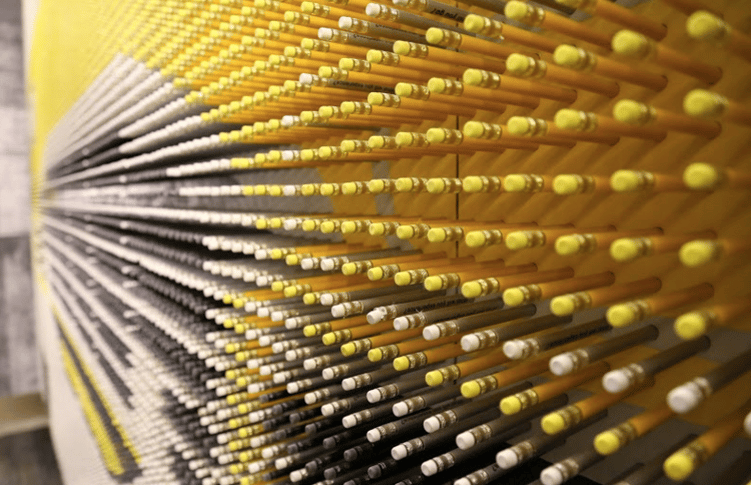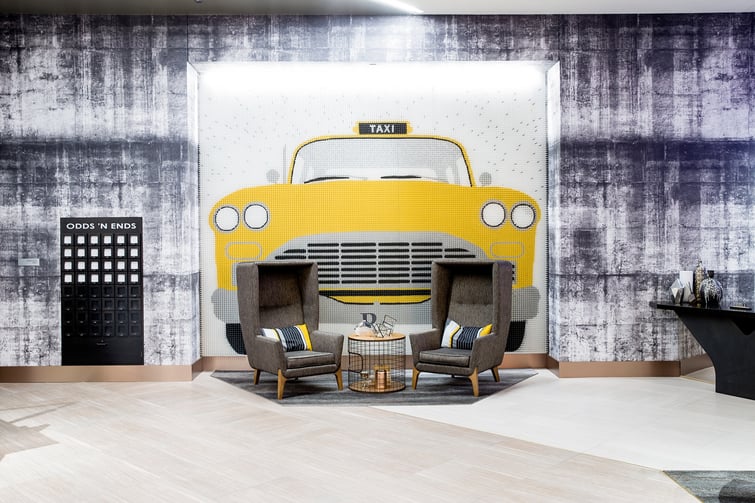 Multi-talented Chicago-based photographer Mike Killion focuses on action, sports and lifestyle photography. (He also shot all of RCDT's interior spaces for us!) His playful images invoke the whimsical, free-spiritedness of the city and its residents. Killion's large-scale prints are on display in the bathrooms and elevators to help bring color accents and urban sensibility to the space.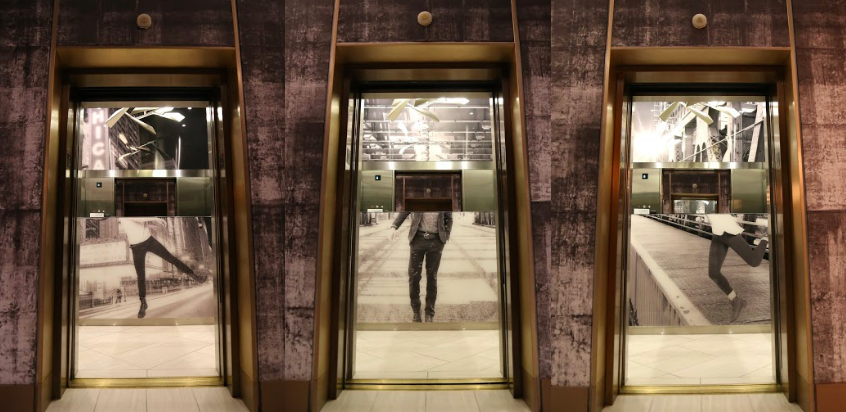 To celebrate the cultural wealth of the Windy City, Chicago illustrator Alan Zhang hand drew portraits of noted creative Chicagoans. Expressive portraits of revered architects (Frank Lloyd Wright), musicians (Buddy Guy), and poets (Shel Silverstein) are exhibited in the lounge, inspiring guests and infusing the space with the legacy of its local legends.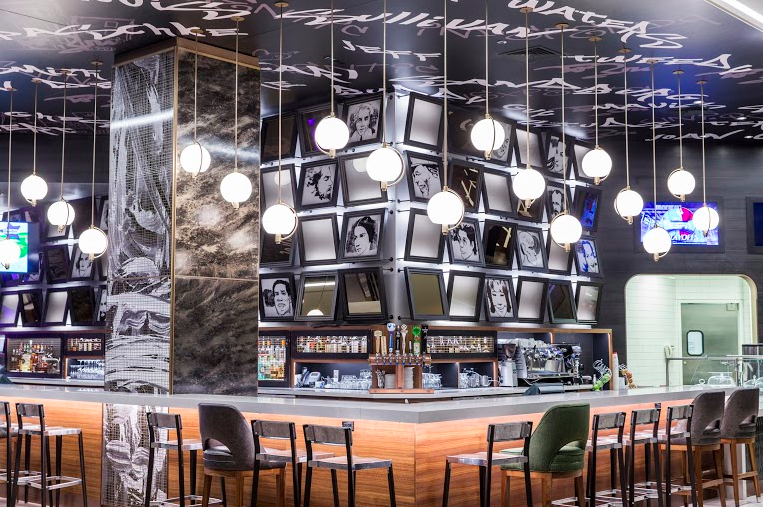 We hope you enjoyed some of the highlights of our project at the Renaissance Chicago Downtown. To see more photos check out our Project Gallery or visit Collection Notes for info on other hotel collections.
All photos courtesy of Mike Killion Photography.
Want more Art x Indiewalls?