Once you start digging, it becomes apparent that there is plentiful content available for artists and art lovers. Whittling it down to just podcasts (and only 12 of them!) is no easy feat.
Do you want to learn the business side of being an artist? Or do you want to talk about creativity? Or are you more of an art historian? A symposium-goer?
Don't worry, we've managed to combine the best podcasts in almost every niche—from the business of art to its very beginnings.
Described as a podcast to help artists "sell their art online," Artist Helping Artists is a weekly show hosted by Leslie Saeta, a painter with 30 years of marketing experience. Her unique combination of talents means her art career has been profitable—and it's all thanks to the internet.
Join her as she talks about selling, promoting and and improving your work.
While this show ended in 2010, Art Marketing Action was chock-full of incredible advice to help artists sell their work. Marketer and career consultant, Alyson B. Stanfield offered motivation, inspiration, and tips to "help artists promote themselves in today's crowded art market."
The episodes are short, clocking in at no more than four minutes each! Their length keeps them bite-sized and filled with actionable information. We love her episode on nailing your art prices.
The ArtTactic podcast covers a range of topics, all tied to the art market. If you're into trends and analysis, this show is absolutely for you. Tune in every week for juicy conversations with key figures in the industry. We love with episodes with Yan Walther—managing director of SGS Art Services—and Nate Freeman—senior staff writer at ARTnews. It's an incredibly topical show that covers the global art market (think Brexit's impact on the art world) to hyper-local events (like the Seattle Art Fair).
This show is a must-listen for anyone in the industry.
The Conversation: an Artist Podcast is great for those of you who get bored with the same formatting every time. Each episode is a conversation (shocker), but can feature anything from a one-on-one conversation to a full-on roundtable with artists, dealers and collectors. The chats are informal, which makes you feel like you're listening in on a conversation of super smart people. What makes it even better is their audience outreach section, so the opinions are never one-sided or predictable.
The host, Michael Shaw, is smart and entertaining, which makes for a completely approachable show on what can often feel like a takes-itself-too-seriously industry.
Creative Insurgents is all about "living a creative life by your own rules." The hosts, Cory and Melissa, feel like friends and together chat through topics like living a more fulfilled creative life, and selling your work online.
It's another show that's no longer being updated, but you have just under two dozen episodes to keep you engaged for awhile.
The full show title is How to Sell Art: The Abundant Artist Podcast and the topics here are super straightforward. Host Cory Huff is say he's committed to "dispelling the myth of the starving artist" and we love that he doesn't shy away from the money talk.
He interviews successful artists—painters, sculptors, photographers—who don't just talk about selling their work, but the nitty gritty of life as a professional artist. You'll learn about everything from productivity, tracking inventory and licensing agreements. This show is chock-full of practical information that every artist needs to for a truly successful career.
Art critics Edward Goldman and Hunter Drohojowska-Philp review art in podcast form. People tune in for the hosts, as their resumes really speak for themselves. Goldman was formerly employed by the Hermitage Museum in St. Petersburg and offers a passionate worldwide perspective. Drohojowska-Philp is a journalist specializing in art, design and architecture.
What really makes KCRM's Art Talk shine is that it's exclusively about the LA art scene. We love that a Russian-transplant is the one to give such impassioned speeches about local art, but he really nails it.
This popular podcast for photographers features short, 2-4 minute talks on fine art photography and the creative process. The host, Brooks Jensen, spent 35 years as a fine art photographer and writer and is now the publisher of LensWork, an award-winning photography publication. During his podcast he addresses everything from finding subject matter to building an audience.
Anyone with an interest in photography should listen to a few episodes of LensWork as Jensen constantly delivers thought-provoking reflections about both the craft and industry of photography.
A podcast featuring audio versions of MoMA special exhibitions. "The programs enable participants to gain insight through firsthand looking and discussions with distinguished art historians, artists, MoMA curators, poets, and writers." With 144 episodes, you can pick and choose the episodes that most interest you, from discussions with art histories to artist presentations.
As the name suggestions, this podcast features one of the best known museum lecture series in the world. With an archive of over 275 episodes you can tune into "Entertaining, informative discussions about the arts and events at the National Gallery of Art."
"The podcast for fine artists who mean business." Host and artist Antrese Wood talks to experts about both the business and creation of art. Wood has been quoted saying that her podcast is "a way artists everywhere can come together as a community, learn from each other and overcome the stereotypes associated with an art career." And the weekly podcast is a popular one with over 100,000 downloads in nearly 100 countries.
Wood is both pragmatic and a visionary, generously contributing to the often-solitary art world.
This podcast series from the San Francisco Museum of Modern Art lets you listen in as artists, writer and curators weigh in on exhibitions at SFMOMA. It's a brilliant concept that brings art into the lives of those unable to visit every single museum. A few episodes even incorporate video or imagery, which really helps bring this exhibits to life.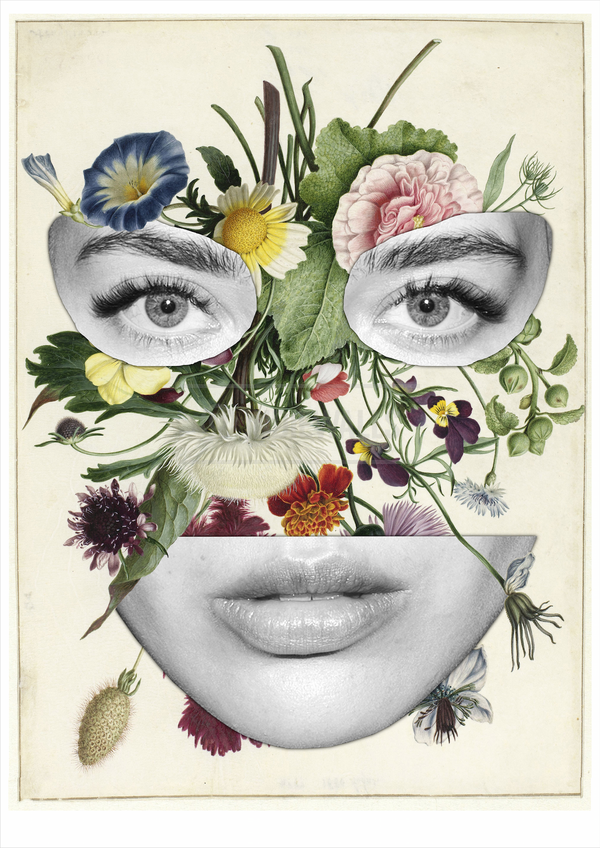 "4" by Jenya Vyguzov