New-York based travel photographer Richard Silver has been to 78 countries and over 245 cities. His life is based around figuring out where to go next.
Richard uses techniques such as Tilt Shift, HDR, Vertical Panoramas and Time Slice to present our everyday world in an altered visual context. His work has been exhibited in museums and galleries around the country, including the Metropolitan Museum of Art, The Skyscraper Museum and the Krause Gallery.
Is being an artist your full-time profession or an all-consuming side passion?
This is my full time job and I have been doing it for over five years.
In 2017 I'll be traveling for a full year with Remote Year and I hope it will be my breakout year.
Speaking of, where do you do your work?
Always from my apartment. I travel, take my photos, but never work on them until I get back to New York.
I spend many, many hours by my computer working on the photographs from my trips.
Tell us more about the different techniques present in your photography.
Vertical Churches is a series of photographing churches in a vertical panoramic style. Most people shoot panoramas horizontal, I invented a way of shooting churches vertically.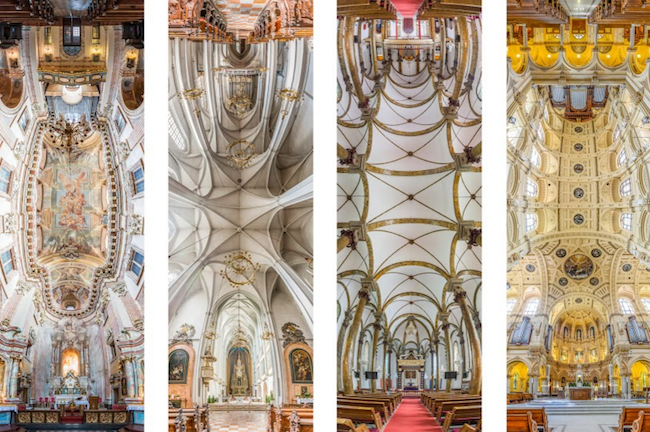 My other technique is Time Slice. I photograph iconic buildings around the world at sunset.
I shoot for about an hour—from before, during and after sunset. Then I slice together 36 individual photos into one image, showing the changing of light from day to night. It's my proudest body of work.
What influences your art?
I can't believe I'm going to say this, but Instagram.
I'm blown away by the massive quality of work out there. How do so many people get these photos? I've been traveling for many years and have over 60,000 photos in my archive and I can't find five photos that are as good as some of the images I see on Instagram every day.
These people have put me on a mission to be better and search harder and further than I have ever done. It's truly inspirational.
What other sites do you read every day, without fail?
I love going on Flipboard because they have a few photography apps and I can always find interesting articles about new trends and other photographers I appreciate.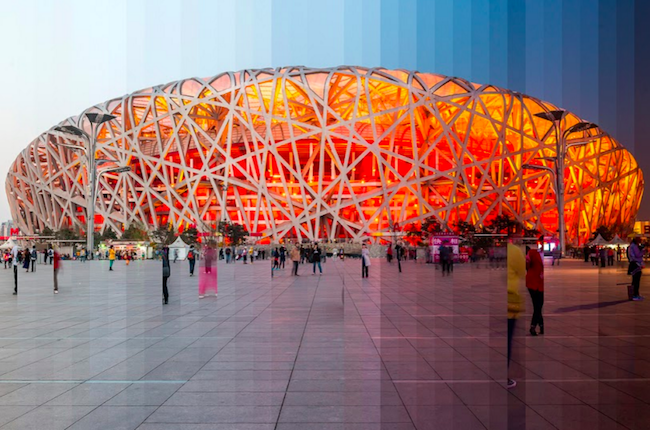 An example of Silver's time slice series
What about some of your favorite tools of the trade?
Lightroom and Photoshop. They are my bread, butter and breath. Not a day goes by that I'm not working on either one of these programs.
What is the most recommendation you would give to new artist just starting out?
Learn and fail. In today's extremely competitive photo market where everyone is taking pictures all the time you need to stay ahead of the curve. Take classes, watch videos, read books… keep learning.
Personally, I was late to Photoshop and so many of the quick-changing technology of today's cameras. I wish I could work on my older photos, but they're not digital or weren't taken with quality equipment.
Also, don't fear criticism so much. Sure, it hurts, but it helps so much more than you know right now. You really can't appreciate success unless you fail. I've been lucky enough to have been on both sides.
What are some of your goals for the future?
To continue to earn enough money so I can keep traveling and taking photos.
This is a future and present goal that will stay with me for the rest of my life.
I'd love to connect with a magazine or an online travel company and freelance directly through them. Next year, as I mentioned, I'll be hitting 12 cities in 12 months on three continents.
I plan on doing many excursions while I am traveling there too. I hope to hook up and align with a large company who wants to sponsor me for this trip.
You can find Richard on Instagram, his website and, of course, Indiewalls. Richard is represented by Yellow Korner, a French company with galleries all over the world.