Mark Samsonovich is a Russian-born artist based in New York City. He is often invited to create murals and installations for hotels, companies and environments. One recent commission was a futuristic exit mural at the 2016 Mashable House at SXSW. He's also collaborated with Nylon to create a series of prints and t-shirts.
You might already be familiar with Mark's work, as his stunning piece, "Water the Flowers," went viral last year.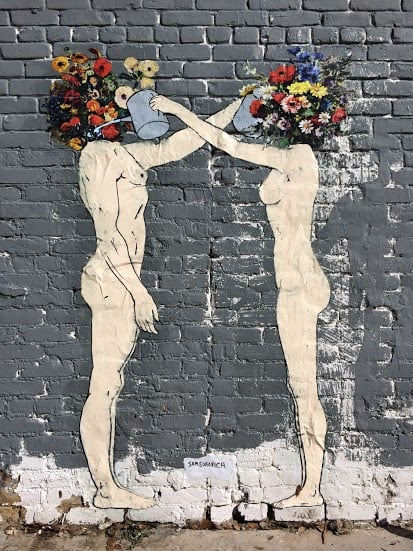 Tell us a bit more about your work.
My current body of work is comprised of monochromatic surrealist illustrations. I convert these illustrations into oversized stamps. Those stamps are then used to create large prints or murals using up to 30 icons patterned across the same surface.
The stamped illustrations are organized and evenly spaced to tell a larger story—a pictographic record of emotional and philosophical moments."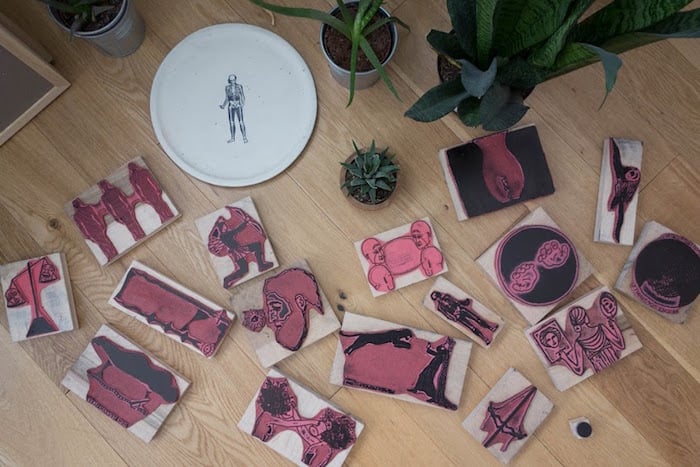 What influences your art?
My art comes from me observing myself.
What's your proudest achievement as an artist?
Waking up everyday and spending my time exactly as I wish.
What are some of your favorite tools to work with?
Traditional pen and ink (Dip Pens) because I can vary the width of a stroke, like a brush. But unlike a brush, which is usually only good for one stroke or mark, you can make many marks before re-inking. This works best for how I naturally draw.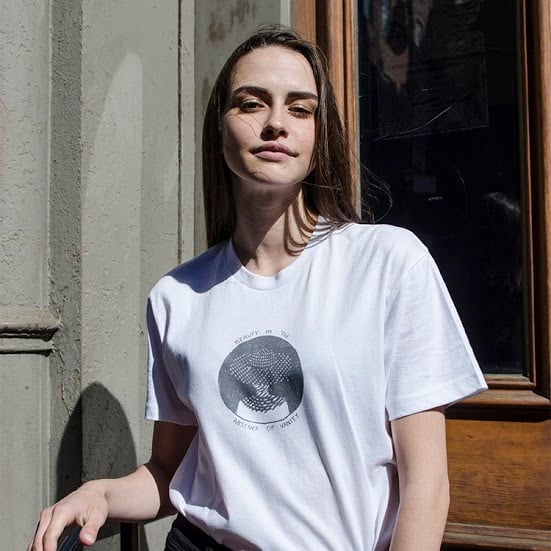 What advice would give to a new artist?
I like art that's honest. Anyone who can achieve truth with their art is someone I'd like to see more of.
Outside of your work, are there any other creative pursuits that interest you?
I build furniture as a hobby. All the furniture in my studio and apt is built by me. Except for my chairs. I can't make a chair better than Eames.
What's the first thing you do in the morning?
I meditate for an hour every morning.
Name three books that changed your life.
Isaac Asimov's Foundation series. That's like seven books total.
Follow Mark on Instagram @loveistelepathic or browse his Indiewalls profile.