Guess what? You can (and should) earn good money for your art. Your work matters. And while we know that sometimes strategizing the business side of art seems difficult, it doesn't have to be painful.
Here at Indiewalls, we greatly enjoy helping artists discover hard-to-find opportunities by connecting them with a range of qualified art buyers, and the market for interior designers is huge. A quick Yelp search found 3,838 interior designers in New York alone. That's more than the 3,553 art galleries in the city, which means you now have more opportunity to sell your work. Even better, designers can be potential repeat buyers.
We believe every visual artist should understand the tools that aid them in selling their work and getting their name out there.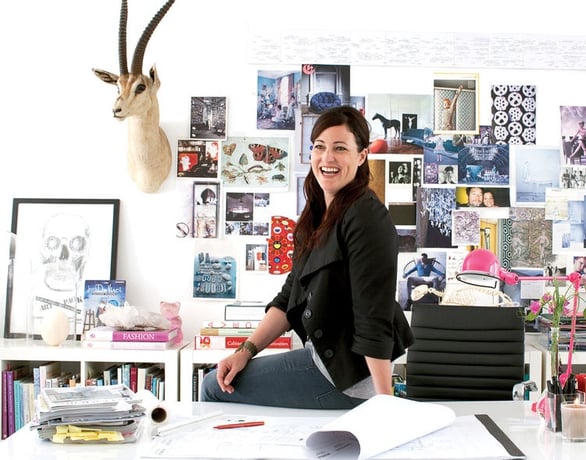 What do interior designers want?
When it comes to art, interior designers have two question top of mind:
Is this work what I need?
No matter what, it's all about the work. When selling to interior designers, they aren't just thinking, "Do I like this?" but also "Is it the right size for the space above the sofa?" While some designers will work an entire room around artwork, sometimes you'll pitch your piece because it's the right size, color, subject matter or price.
In a post on Houzz, designer Pangea wrote, "No matter how irritated artists get by the subject of art-matching-the-sofa, your art will always look better and have greater impact in the space when the decor supports the art."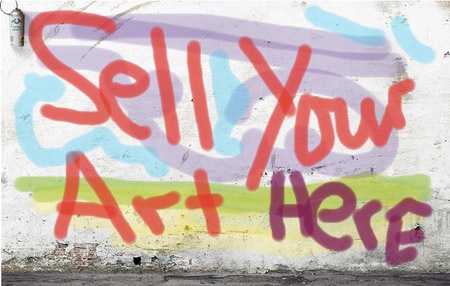 Where do interior designers look for art?
No two designers look for art the same way. Some visit art galleries religiously, while others find them too pricey. Some love discovering young talent at art shows, while others prefer to keep things local.
Most interior designers have an extensive rolodex. They need to locate and acquire art consistently and at a certain price point. This means they're always connecting with scouts, gallery owners, warehouses and artists. You can, and should, be part of this network. But how to get "in?"
One designer we spoke to, Lori Miller of Lori-Girl Creations says, "I usually work with my framers who have access to all types of art at varied price points."
Melinda Elliott of Fine Designs & Interiors has "a guy from Atlanta" who shows up a couple times per year with a truck full of art. "I'm always running from place to place," she says, "so this helps me a lot. It's nice when they come to me."
However, networking is the most important piece of this puzzle, but there are multiple ways to go about it...
Join an online community
There are a million and one websites to help artists sell. Houzz, for instance, allows you to find, follow and interact with interior designers. Then there's Etsy, Artfire, Paddle8, and Artsy, among others.
Some are a hit, some are a miss. Online art buyers are a relatively new demographic that don't follow consistent patterns. If you go this route, choose one or two sites and use them well. That means high-quality images of your work, well-written descriptions, and an active presence.
Then of course there's Indiewalls. Interior designers come to us with specific projects. They answer a few questions about the art they're looking for, then we allow artists to pitch work that matches those specifications. This allows designers to browse a handpicked selection of art specific to their vision. (Intrigued? Join our artist community.)
Get local
Rosalyn Cama of CAMA Inc says she loves working with artists who work locally, as they "tend to bring the sense of local nature into our environments whether realistic or abstract." She starts with local Arts Councils in areas where they work then expands from their to other local artists.
Her advice is to start with involvement in community arts councils, designer organizations like ASID, and local galleries. "This is where we're looking for your work."
Attend art shows
We're not shy about our love of art shows. Even if you can't exhibit, shows are great for networking with interior designers, who often flock to studio tours, fairs, and gallery openings when they're in the market. Just don't forget your card!
Introduce yourself
Don't be afraid to reach out directly to interior designers who share your aesthetic. Browse their online portfolios and reach out to say something like, "If you're looking for similar pieces, check out this."
Lori Miller suggests creating small postcards of your work to pass out. "Send emails to network with people behind the scenes." If an artist sends Melinda Elliott samples in the mail, she'll put pieces that catch her eye into a file for later projects.
You never know when a project will come up and the designer will remember you. If you don't take the initiative and reach out, they're unlikely to find you on their own. So while it might take a long time to see results from the networking approach, it really is the best one.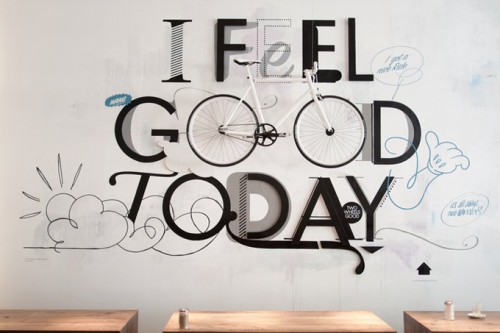 Tips for connecting with interior designers
You don't want to change your art based on what's trending, but you do want to look out for designers whose style already matches your own. Pay attention to the colors and patterns that are popular in the design world. For example, Pantone recently announced their Color(s) of the Year for 2016 as Rose Quartz and Serenity, and it can't hurt to have those colors in the back of your mind this year.
Remember, ultimately, the art selection is the client's decision, not necessarily the designers. "Art is a very personal decision," says Miller, "but I always keep a supply of business cards in case the style matches up with the client."