A whimsical world swirling with energy, excitement, and elegance awaits visitors at the Dream Hotels in New York City. From their sophisticated midtown location to their edgy downtown outpost, each property has a unique identity that speaks to their respective locales. We had the pleasure of working with both properties to curate feature pieces for their recently renovated Presidential Suites.

Drawing business travellers, city explorers, and theater aficionados, Dream Midtown is filled with an air of adventure. The Indiewalls Curatorial Team worked with General Manager Michael Dunbar and Brand Director Rohit Anand to help visualize this notion of exploration with the work of Britannie Bond.
Bond's series "The Wilderness Project" involves superimposing exotic animals and locales over iconic New York City landmarks. Wilderness 15 embodies the notion of urban discovery while connecting to Dream Midtown's central location and playful, yet elegant attitude.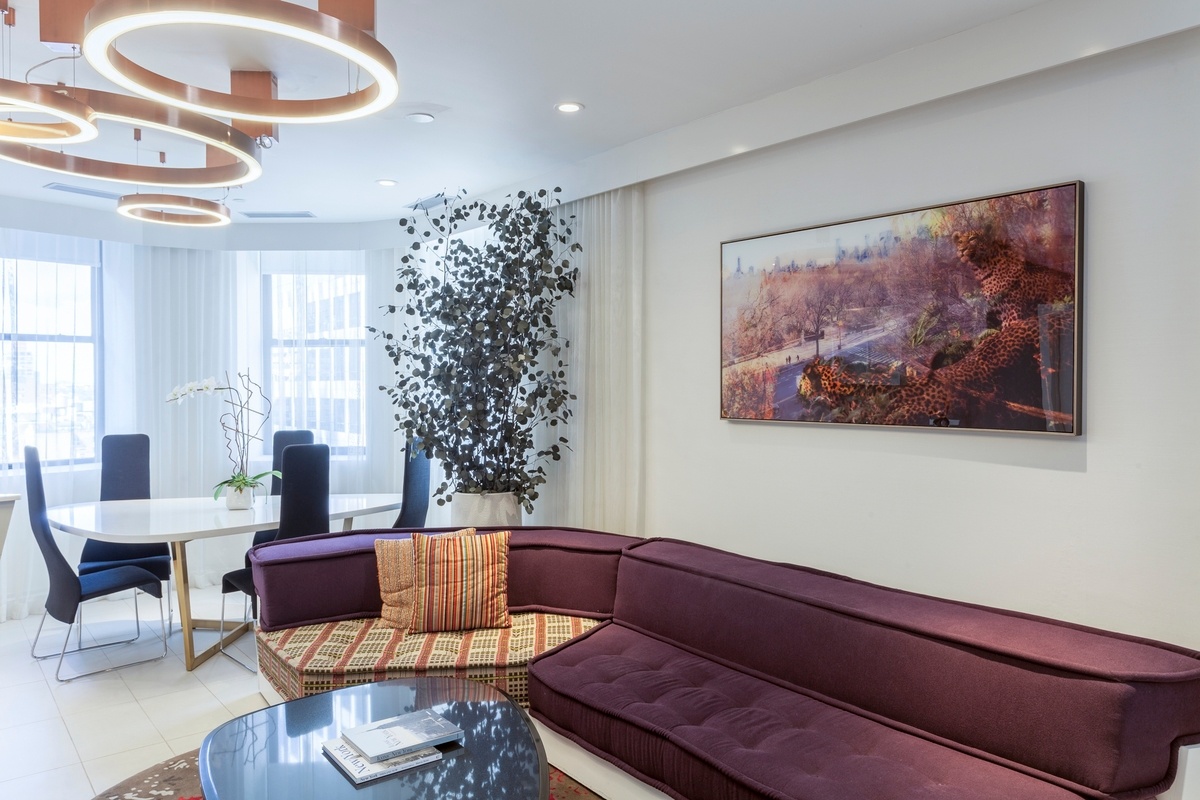 Britannie Bond's Wilderness 15 in Dream Midtown's Penthouse Suite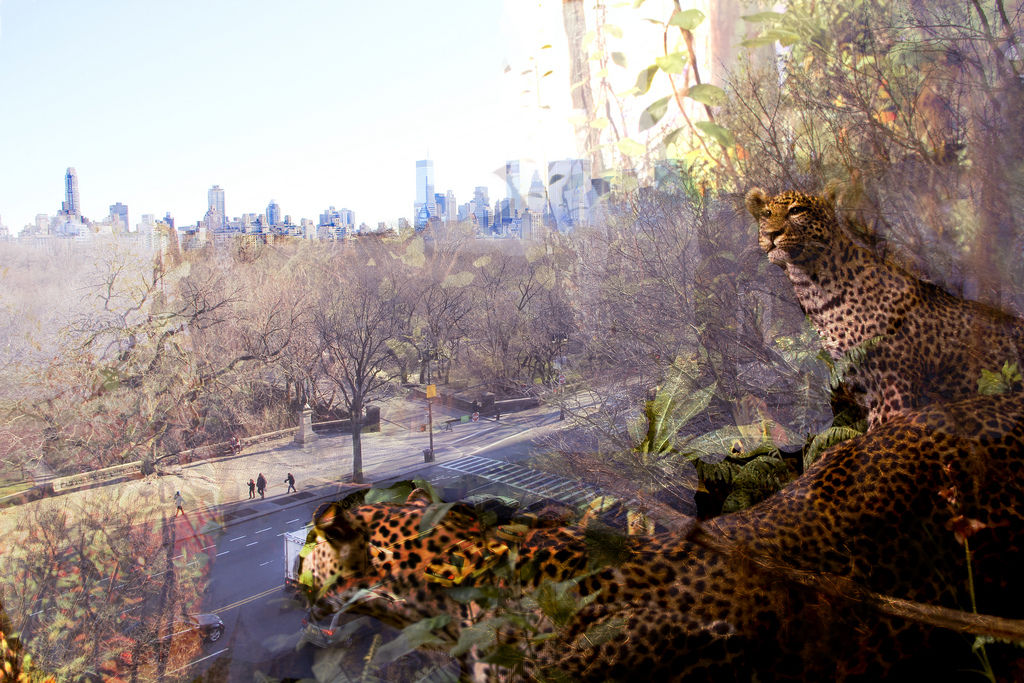 This uptown elegance gives way to downtown cool at the brand's other New York property, the Dream Downtown. From their stylish Chelsea location to their historical maritime building, outfitting this suite required an alternate set of parameters that would characterize the property's trendy clientele and approachable attitude.
Working with Josh Held and Carlita Alexander of Josh Held Design, we commissioned Indiewalls artist Jeremy Penn to create one of his iconic Hot Lips paintings. Acrylic, spray-paint, and resin on board combine to illustrate three nameless female faces. The street style subject matter and contemporary graffiti vibe enhance Dream Downtown's aesthetic and story.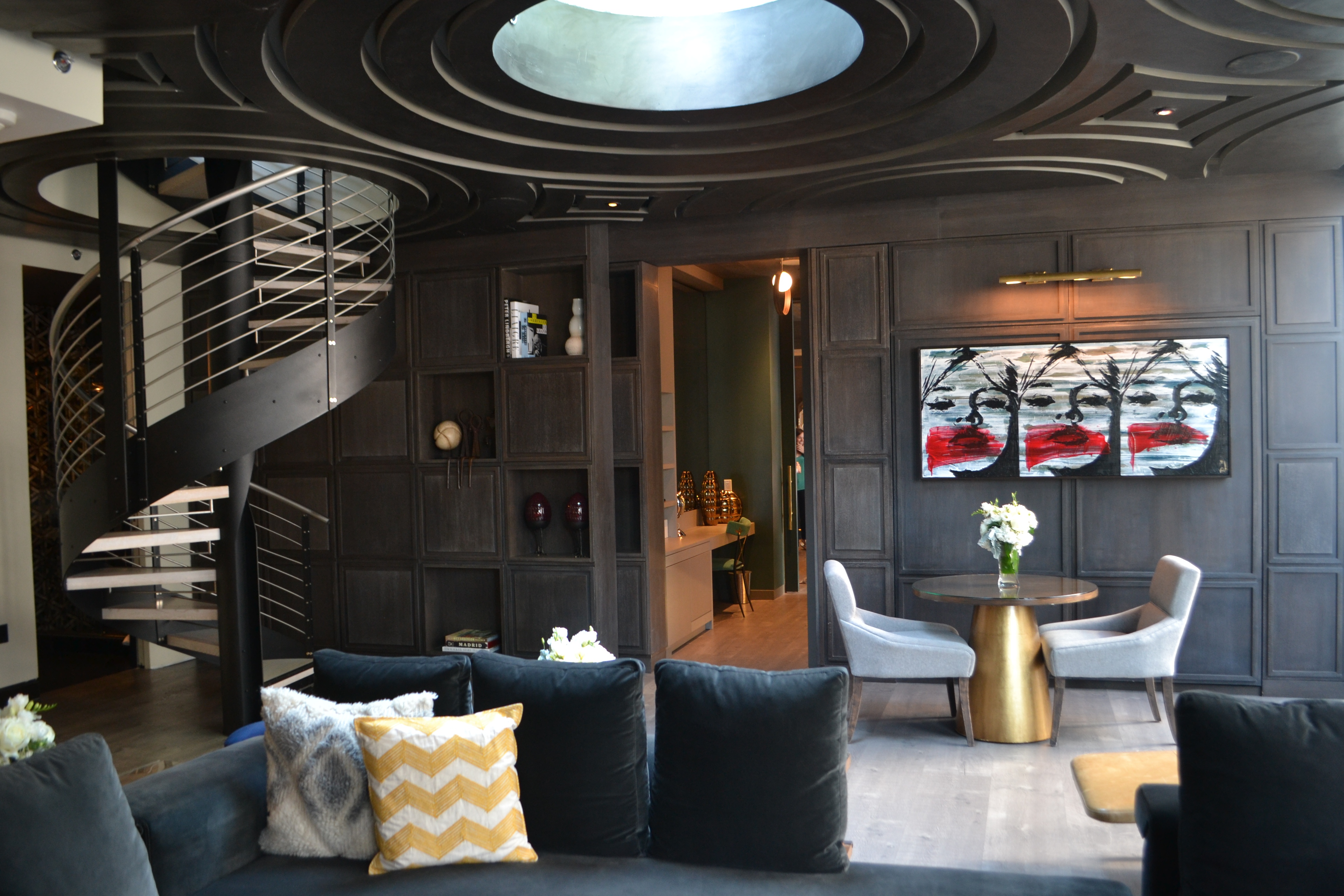 Jeremy Penn's Hot Lips in the Dream Downtown Presidential Suite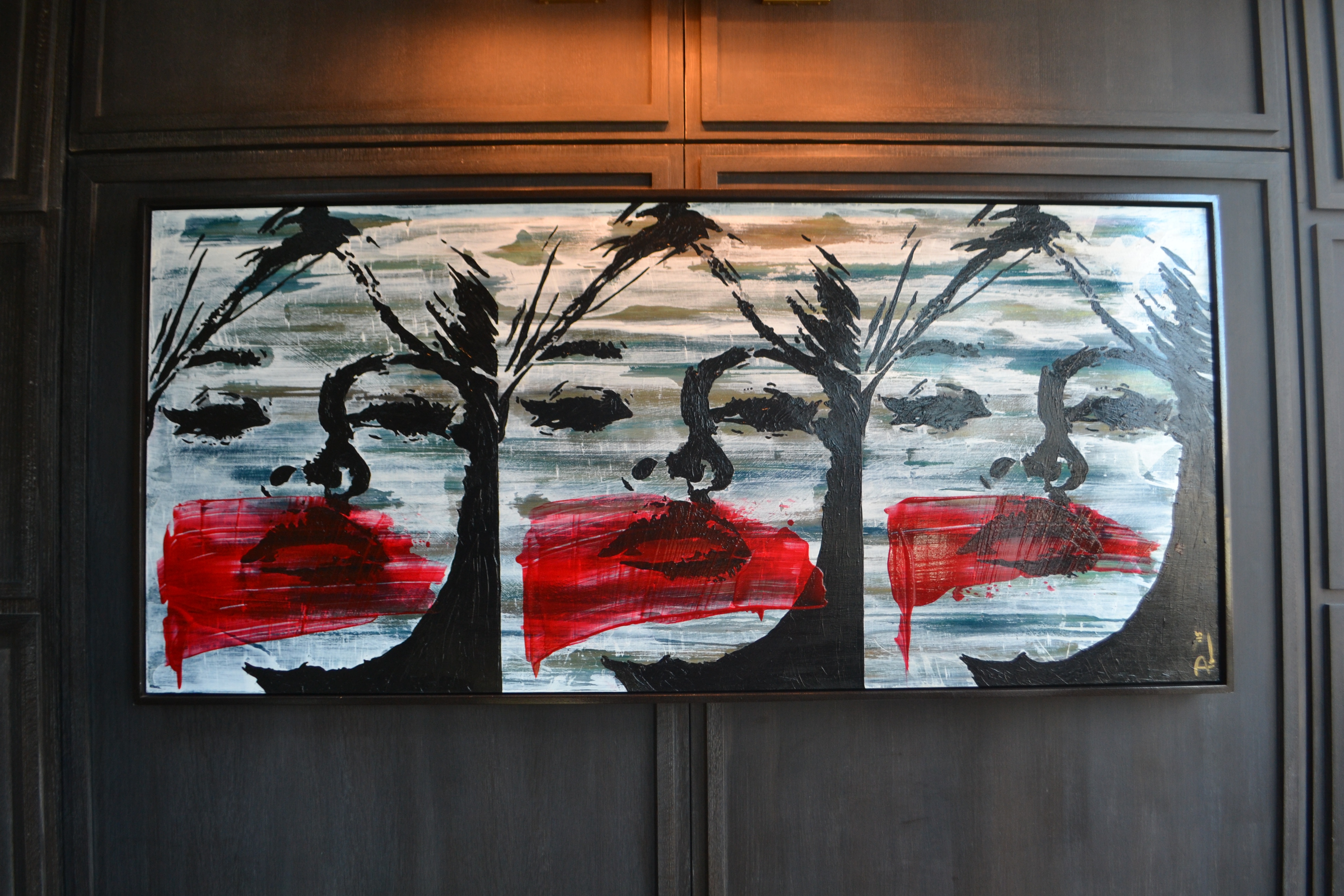 If you find yourself in New York looking for local art and a place to catch some zzz's make sure to put Suite Dreams on the top of your list.