On a surprisingly quiet street at the edge of New York's SoHo neighborhood, a shoe store is redefining the traditional notion of retail. In addition to selling merchandise and offering superior coffee, TOMS' brick and mortar location on Elizabeth Street functions first and foremost as a community gathering space.
From movie nights to wine nights TOMS' store programming stems from their belief in the value of creating community connection and shared experiences. We recently had the pleasure of assisting TOMS with their event Style Your Sole, in which local artists paint on people's new or gently used shoes.
In an effort to further tap into their local artist community, TOMS utilized our Crowd Curating platform to uncover New York City artists available to participate in their Fall 2015 Style Your Sole events.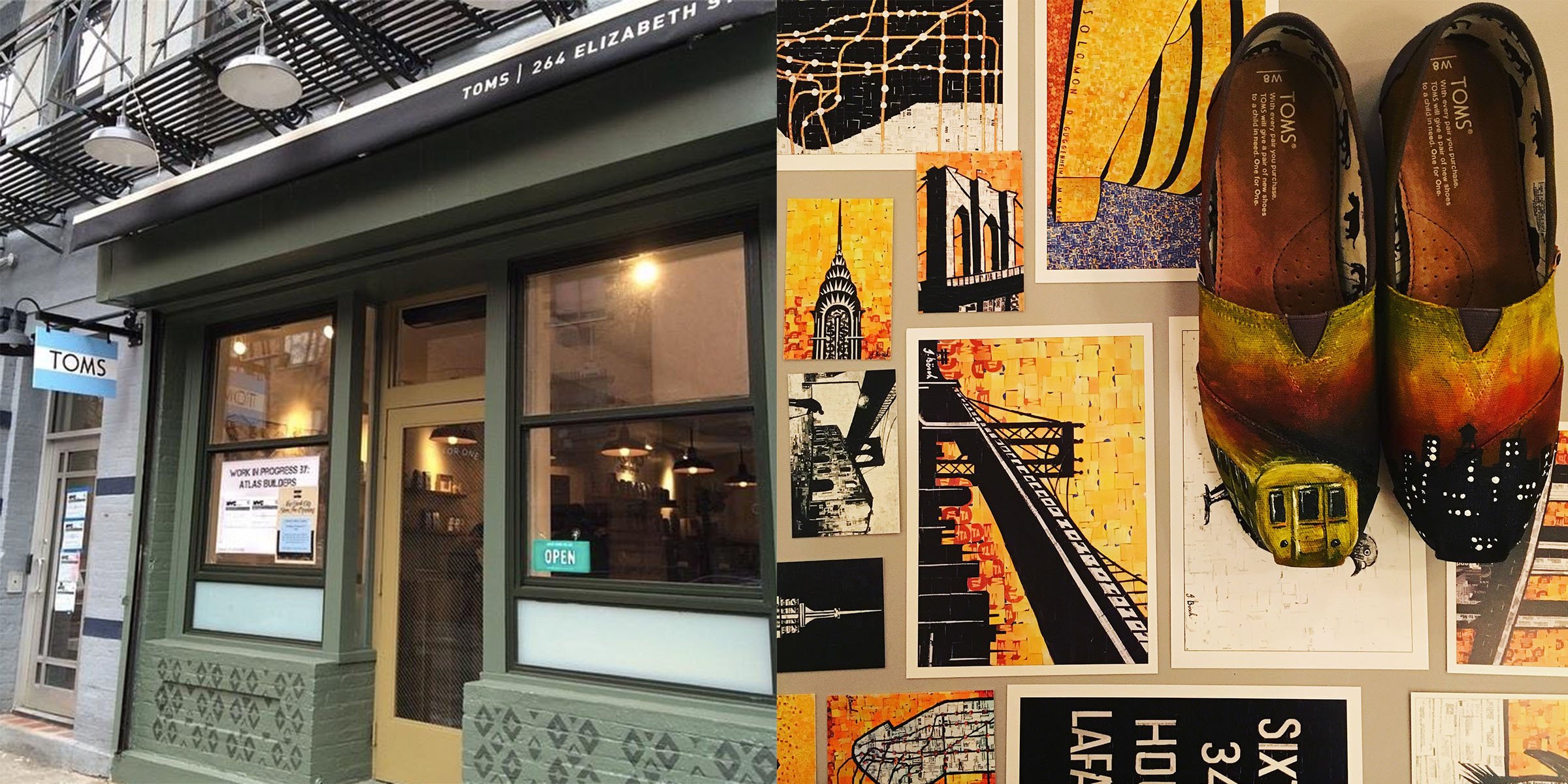 TOMS New York SoHo Outpost and Artist Nina Boesch's hand painted TOMS from the store's previous event
Community Manager Rebecca McPhail led the project creation and monitoring for her team, commenting that "using Indiewalls' Crowd Curating platform was very simple. We had a lot of really awesome artist respond. Because each was so unique and talented, it was hard to narrow it down. Our Style Your Sole event was fueled by creative locals who would have been otherwise hard to find if it wasn't for Crowd Curating. I definitely would recommend it to find creative members of our community."
Exposing artists to more opportunities and businesses to locally relevant talent remains at the core of our mission to Make Creativity Happen. Whether for an event, collaboration, or partnership, Crowd Curating serves as an avenue for companies, both large and small, to discover and engage with thriving artist communities in their area.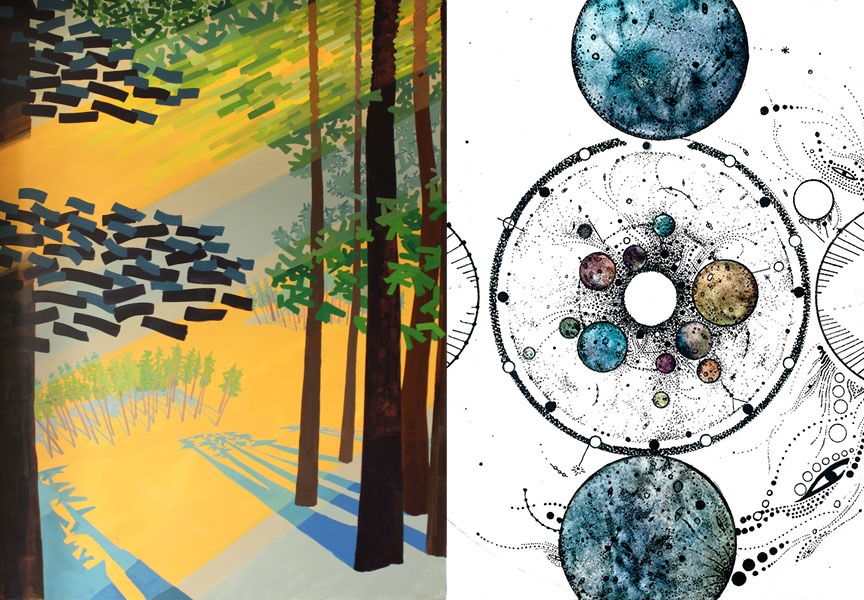 Ben Cowan's painting Light Mural and Carolina Arevalo's Planet Phases
Join Indiewalls artists Carolina Arevalo and Ben Cowan at TOMS New York (located at 264 Elizabeth St) on Friday, December 11th from 2-630. Bring a pair of your own TOMS or find a new pair at the store.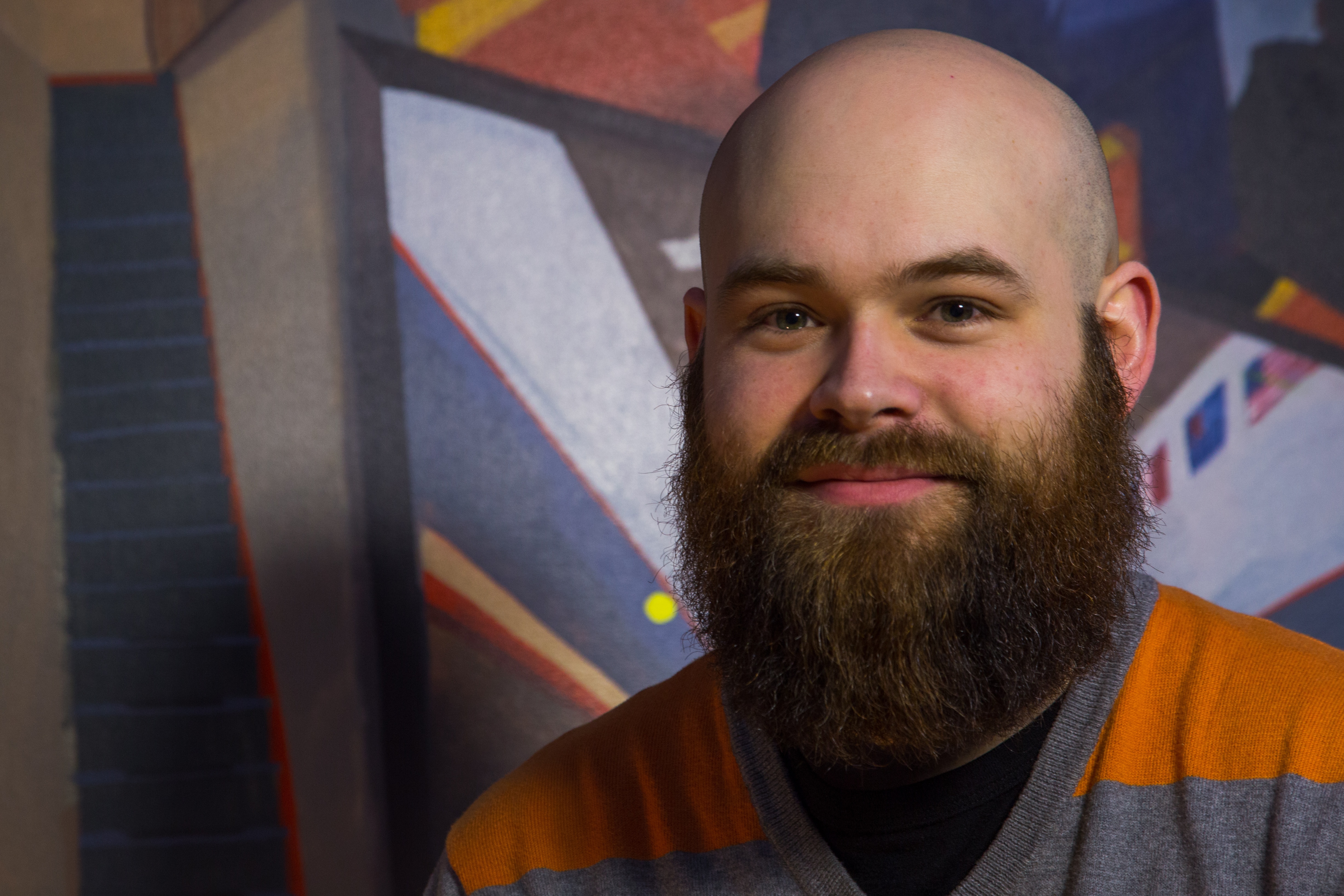 Indiewalls artist Ben Cowan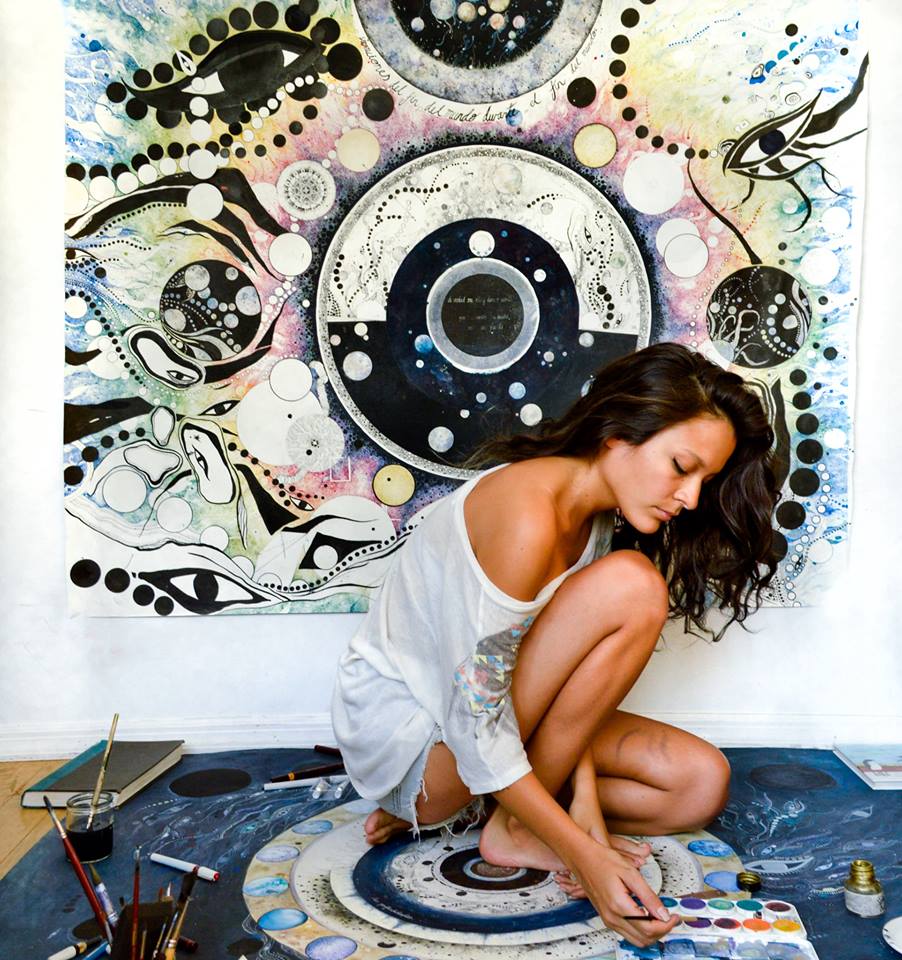 Indiewalls artist Carolina Arevalo.