As we say farewell to 2019, we'd like to take a moment to reflect on some of the year's meaningful milestones at Indiewalls.
Our artist community grew larger than ever (and so did their bank accounts).
414 artists were contracted and paid for new sales and commissions.

21,592 new artworks were added to our catalog.

$1,040,000 was paid to artists — the most in Indiewalls' history. [That's $3,000,000 paid to artists since we founded the company!]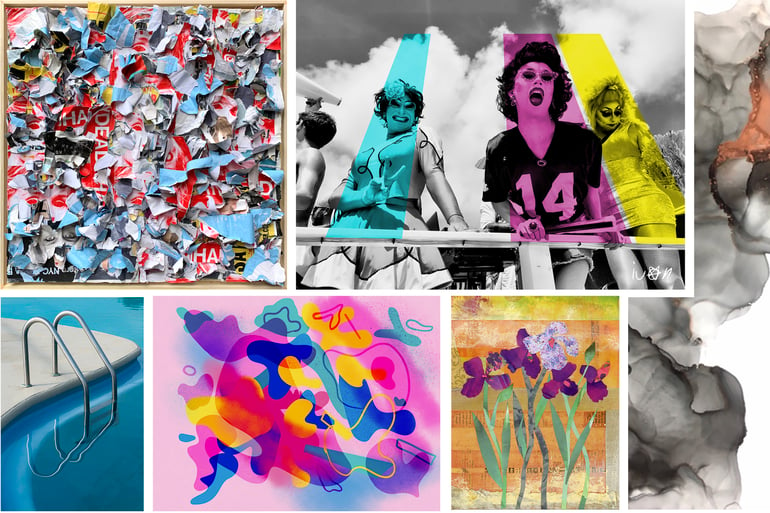 A few of our favorite new works uploaded in 2019.
We took our production in-house with Indieworks, our new printing and framing facility in Brooklyn.
In the first four months of production, we shipped 2,000 masterpieces from Indieworks. [Our clients benefited from increased savings, reduced lead times, and greater visibility into the art production process.]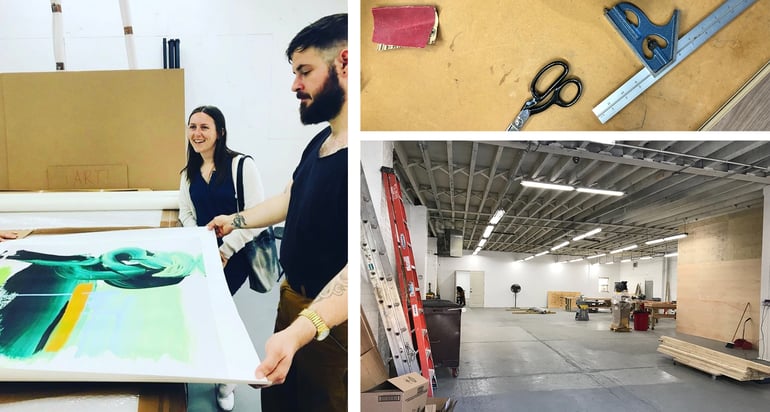 Our 7,000-square-foot brand spanking new production facility, Indieworks.
We hustled hard and kept busy.
We completed 207 projects. (Check out some of them here.)
At BDNY, we had 598 visitors to our 90s-inspired booth, and we raffled off a vacation to Cancun for 1 lucky designer.
We inspired our clients and partners with visits to artist studios, Storm King, and Seven Magic Mountains.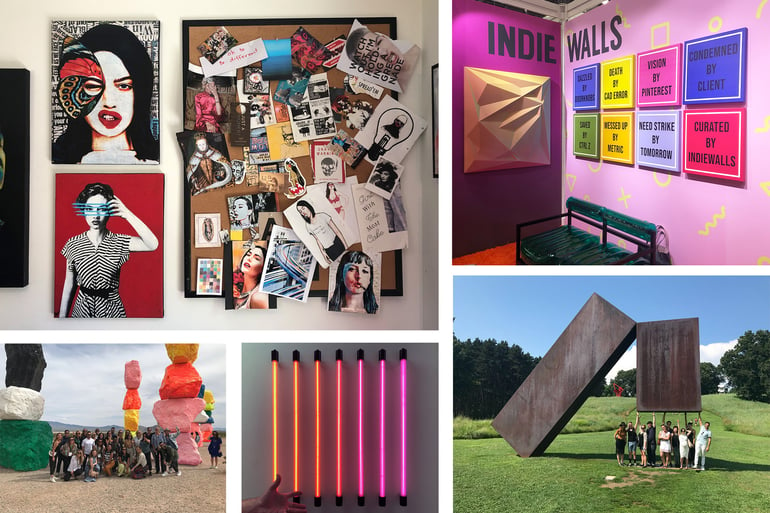 Some of our favorite outings this year. Clockwise from top left: artist Annie Terrazzo's studio, our booth at BDNY, Storm King Art Center, artist Richard Clarkson's studio, and Seven Magic Mountains
The Indiewalls team was unstoppable.
We've grown to a team of 20 [plus 6 new Indie-babies who were born this year.]
We ate 513 New York bagels on Monday mornings, and decided, after intense deliberation, that Butterfingers are the all-time best candy bar.
We came together for game nights, book clubs, taste tests, and art shows — cheering each other on, all along the way.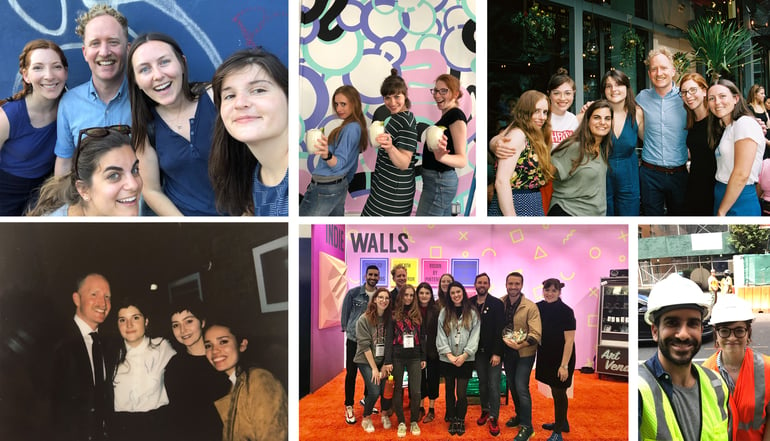 Our fearless team!
Thank you (x 1,000,000) to our community of designers, artists, and partners who helped make our 2019 great.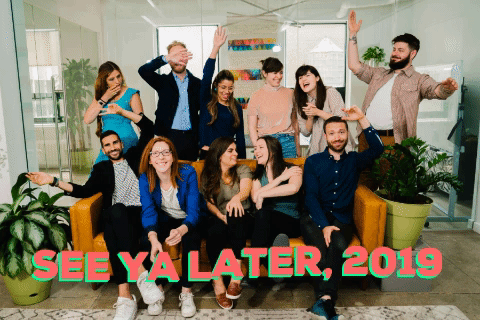 Here's to a meaningful and successful 2020!