To further promote creativity and innovation, we want to bring fresh, artistic dialogue into (or outside) of your spaces with our Pinterest Contest Murallist Makeover. Read on to learn what we're giving away, how to participate, and how to win!

How to Participate
Follow Indiewalls on Pinterest
Create a Pinterest Board that includes the visual design elements of a space you're working on
Pick a Murallist artist that you love for your project an Pin It to your board with #MurallistMakeover in the comment
Submit your information on the Contest Homepage
Prizes
1st Place: $5000 towards a custom mural from your favorite Murallist artist
1st Place will be awarded to the best use of a Murallist artist in a design project
2nd Place: A limited edition print from your favorite Murallist artist
2nd Place will go to the runner up
Watch for winner announcements the week of Nov 20th
Just in time to spread some Thanks for the Giving season
---
Inspo Below
Whether you're looking for a traditional graffiti vibe or an elevated architectural aesthetic there's a local artist who can expand upon your vision. Now …. Time to get pinning! Need inspiration? Here's an example of an entry board we made: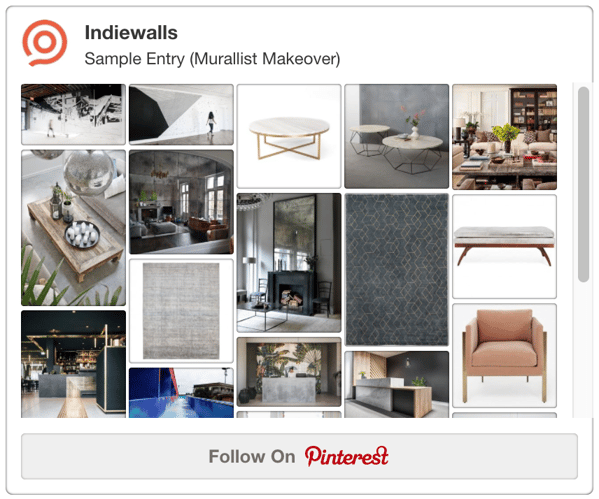 And make sure to check out the Murallist Makeover board to understand the range of aesthetics available.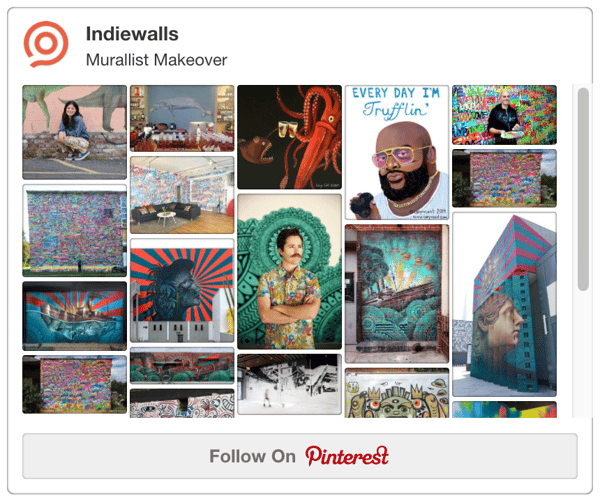 Happy creating! We look forward to seeing what you guys have up your sleeves. We'll also be sharing some of our favorite entries (pending permission).
Peruse past projects - both with and without murals in the gallery.
Full Terms & Conditions are listed on the Entry Page.