New York based, Indiewalls artist Christina Watka creates large, site-specific art installations. Her sprawling works are composed of materials derived from the earth and reference naturally occurring patterns found in swarms, flocks, cells, constellations, and topographical maps. Each work often emphasizes a specific space's natural light by using low-relief sculptural undulation and a visual conversation between density, mass, lightness, and air. They've caught the eye of everyone from large corporations like Etsy to small residential designers.

Who (or what) influences your art?
I am influenced by nature, first and foremost. The way that light plays on water, the sound of the trees and the layering of their leaves beneath sunlight. Ice cracking and breaking. The buildup of mold. Cells. Ventricles. Swarms of bees. Aerial views of dogs herding sheep.
I am also influenced by my husband. He is a musician and a very well-rounded thinker who helps challenge my work and push my ideas forward in a refreshing way.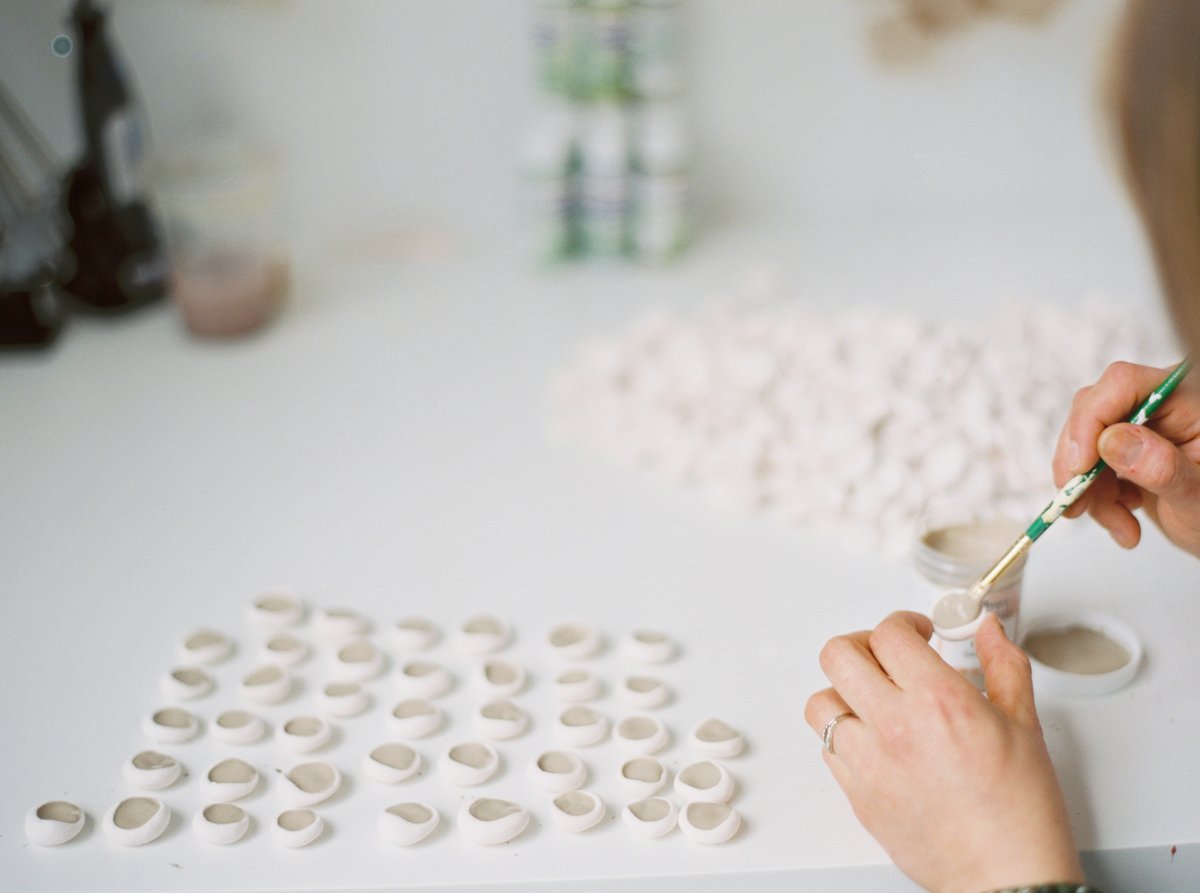 Photo by Kate Ignatowski
Walk us through your studio practice and creative process? Is there a part of these processes that you enjoy the most?
My practice is extremely repetitive and process-based. Most days in the studio are filled with the same action repeated hundreds of times, whether pressing my hands into clay, buffing porcelain pieces, glazing, stitching mica together, etc.
I keep a steady stream of podcasts and different music going at all times to keep my mind active while my hands stay meditative. My practice involves lots of mindless creating in the studio and extremely mindful creating on site. I love it that way! Space really dictates the direction the work wants to go.
Where do you work?
I have an exciting new light-filled studio space in Dobbs Ferry, NY, just north of NYC in the Hudson Valley. My husband and I moved out of Manhattan a year ago to get deeper into nature and explore the outdoors. It's great because we can have that living experience but still be a 40 minute train ride into the city. We go into the city all of the time to stay invigorated by the energy and art there, and the balance of it all feels so good.
My studio is on the 4th floor of a beautiful renovated warehouse right on the Hudson River. I have almost 20' of giant windows that face west, so I get incredible light throughout the day. I feel so lucky. Just thinking about the space inspires me. My work can really breathe in there.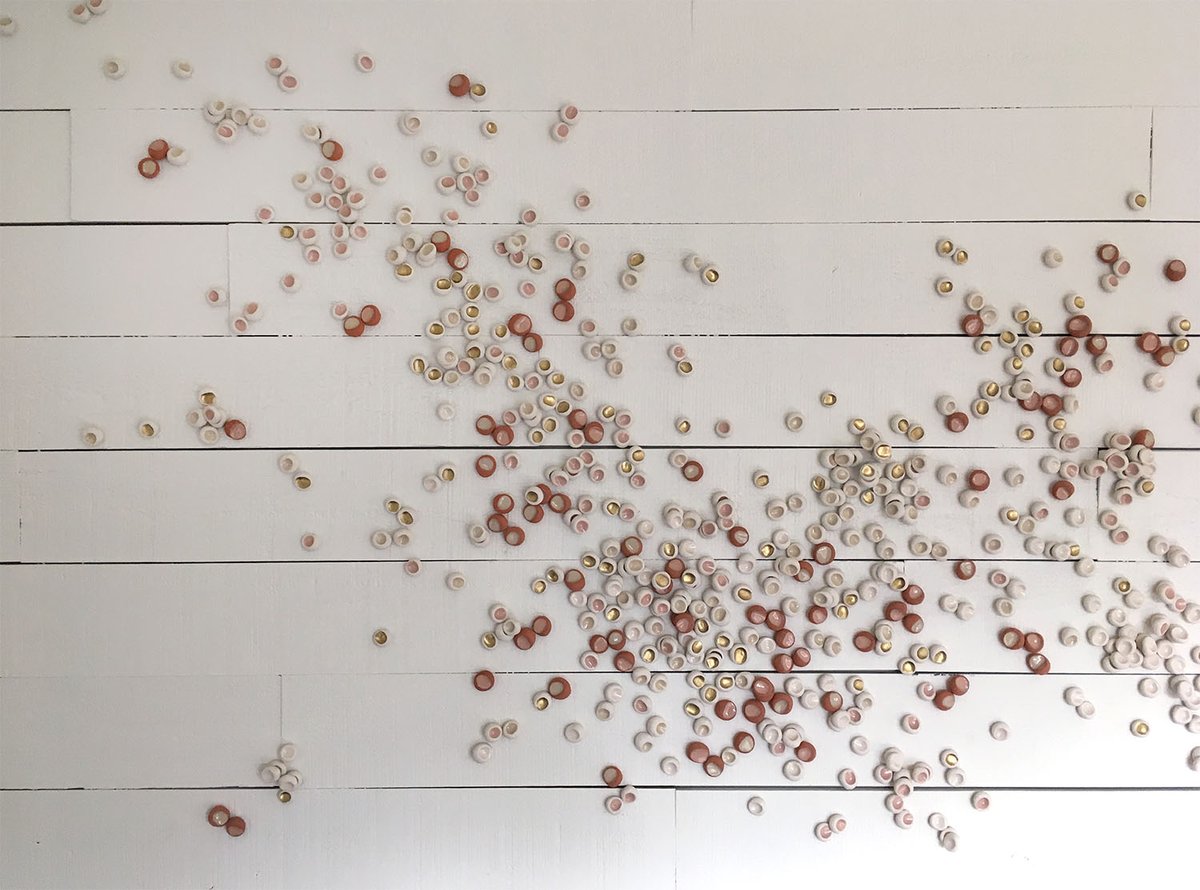 What excites and/or scares you about the art world today?
I often worry about the impact of social media and copyright. I have had a few distinct instances already where people have taken my ideas and called them their own. Social media is a blessing and a curse for an artist---it helps get your images out into the world, but that can help and hurt you equally.
Any advice for artists just starting their career?
Do not over-plan the work. DO the work. Opportunities will present themselves to you only when your ideas make their way into physical form.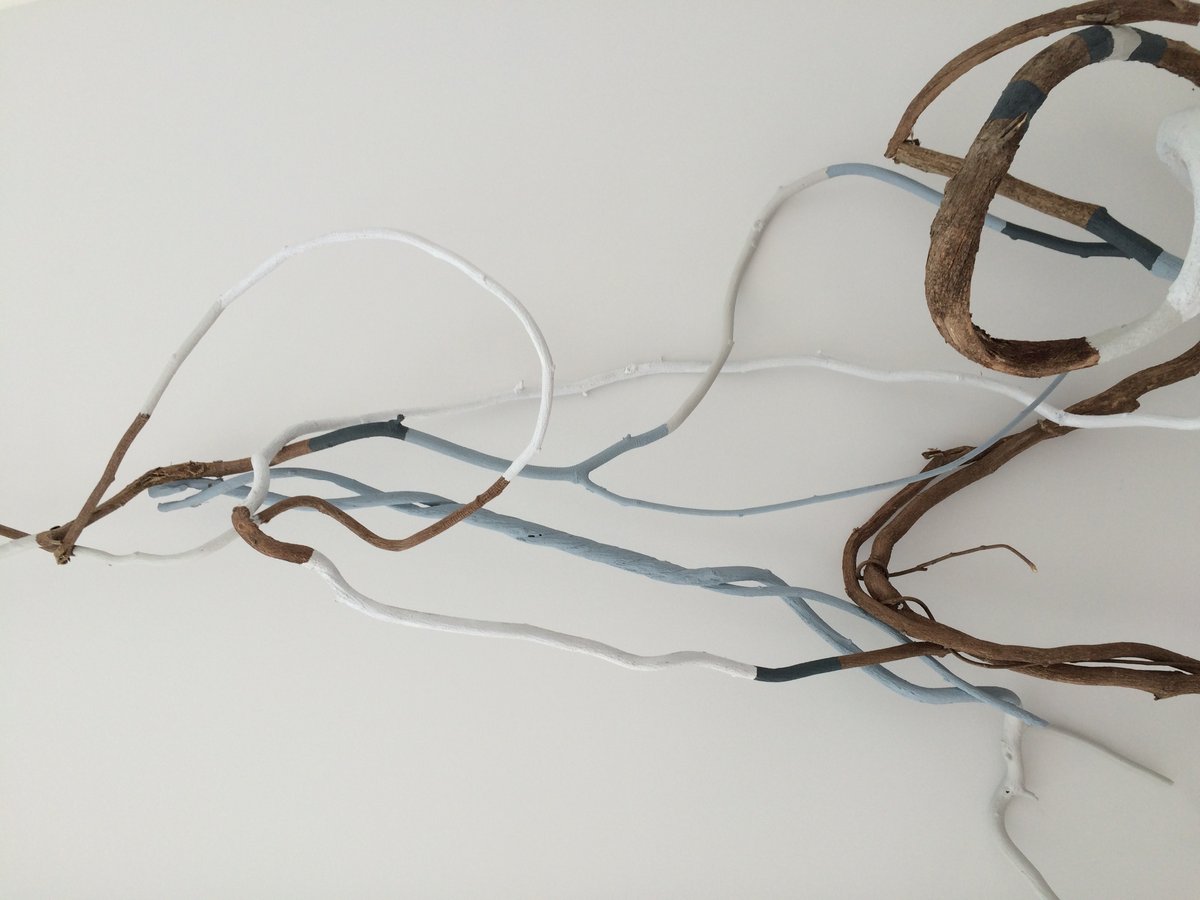 What is currently your pipe dream project?
I want to make public art. It's been a dream of mine for a while. I have pitched a few proposals for public work, but nothing booked yet. I trust that the right project will come at the right time, and it will be a doozy. Just waiting for it to arrive!
What are some of your favorite tools to work with, and why? Don't limit your definition of tools!
My dremmel, my optimism, and daylight.
Stay in touch with Christina on her Instagram or check out her website.
All Photos by Kate Ignatowski