Overlooking the harbor with breathtaking views of the Potomac River and the nation's capital, The new MGM National Harbor Casino and Resort stands out for its surprisingly homey touches. Colorful photographs and abstract found materials adorn the walls of the corridors and supper club. Displayed in a salon like fashion, the design team curated - in collaboration with Parts and Labor Design - an eclectic group of photographers, sculptors, and visual artists who encapsulate the vibrancy of city life by telling a story through a lens of their own.

Discover the artists that brought this collection into reality.
Robert Whitman's passion for photography has taken him to places all over the globe in a lifelong journey of discovery. Described as a free spirit, he photographs what inspires him. His photos have an ability to reveal the common humanity that unites us all.
Self-taught photographer and computer artist, Lisa Powers lives and works in New York, California, Japan, and New Zealand. Her focus is on commercial and fine arts photography.
Charlene Weisler's urban photography is inspired by the transience and impermanence of street art. Concentrating on the evolving nature of layered graffiti, her art captures a timeline of competing efforts and messages eroded by weather and time. Her photographs are a rich compendium of textures, color, and form that juxtaposes energy with urban decay.
Drawn to images that feel like remnants, or impressions, of people, places and times past Jared Goldman is a photographer based in New York. For him, the blur between sentimentality and nostalgia has always fascinated him. Inspired by the early 20th century stylistic tendencies, he uses lines and shadowing to exhibit tastes that have evolved leaving remnants that seem both modern yet fixed in a past era.
Brittany Clemens Ryal's work encompasses a wide variety of locations and subjects. With a tendency towards themes of American romanticism and it's inevitable partner, loneliness, she works in both a digital and film based formats.
Photographic artist Llewellyn Berry focuses on representational and abstract images. He creates his photo-etched plates through the Intaglio printmaking technique, capturing images of people and urban spaces.
Visual artist Walt Jones's work focuses on the difference between the organic and the constructed, solitude and congestion. He's drawn to the ancient and natural; his concepts and compositions emerge from mathematical precision, each including at least one intentional flaw.
Originally from England, Ingrid Beddoes is a fine art photographer who has spent most of her life travelling and living in different parts of the world. Her photography is greatly inspired by her love of travel, nature and the simple things in life.
Self-taught artist explores Black identity, culture, and history. What it means to be be Black is not static or a monolithic term that has to succumb to historical context. In his work, Woolery creates a visual language that defines who we are through identity, captures our power through culture, and defines our paths through history.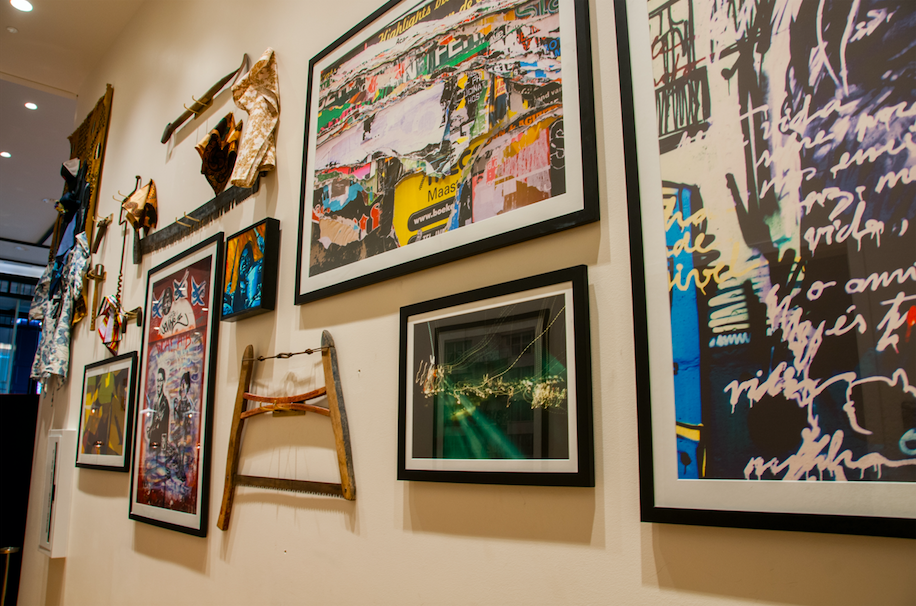 Other Artists include:
Kris Connor
Nathan Harrison Ellis
Thomas Rother
Jenessa Sneva
Kurt Stepnitz
Jan Herremans
Cassandra Kaspos
Kimberly Armstrong