Jason is a Senior Project Designer at Streetsense in the Interior Architecture studio where he specializes in hospitality design. Before moving to the DC area, Jason worked with numerous firms including
SOSH Architects, Rosenberg Kolb Architects, and Riscala Agnese Design. His notable project portfolio includes work with W Hotel Atlanta, W Hotel Hoboken, Resorts Casino Atlantic City, Hard Rock Café Philadelphia, Hard Rock Casino Cleveland Ohio, Haven Night Club Atlantic City, and Borgata Baking Co in Atlantic City.
Jason studied at New York Institute of Technology in Manhattan, where he received a Bachelor's degree in Architecture. Born and raised just outside of the Jersey Shore, Jason is an avid runner and foodie.
…This or That…
Tea or Coffee? Chili Latte addict!
Beer, wine, or margarita? Margarita
Instagram or Snapchat? Instagram - follow me @j_anthony_design
Podcast or music? Music
Beach or mountains? Beach
Tell us your origin story?
I've known that I wanted to be an architect since the third grade - I was constantly drawing floor plans of homes from memory and sketching their facades. It was not until I was in college studying architecture and working at a restaurant, that a new passion came to fruition and I fell in love with hospitality design. I loved how hospitality design required collaboration with other creatives such as chefs, and how it creates full brands and identities. This was more exciting to me than simply architecture, and gave me a greater opportunity to think outside of the box.

What do you see as the biggest challenge facing designers in our tech-driven age?
I think the biggest challenge we're facing deals with the speed of today's technology versus the speed of the design process. Due to advancements in the technical tools designers use, clients have come to expect fast turnaround times. These new expectations challenge designers: to adapt to ever-expanding tech applications, think on the fly, be super organized, and meet new deadlines at a much faster pace.

Any design trends you envision making a comeback?
I wouldn't say the "New Retro" trend is so much as making a comeback, but it's going through more of a reinterpretation. The New Retro trend is inspired by the 60s and 70s, and brings more fluid forms, plastics, and muddied yet bold contrasting colors to design. This trend is fairly prevalent in some of the designs we are currently working on here at Streetsense, including a food hall project we are fully developing that is slated to open in 2017.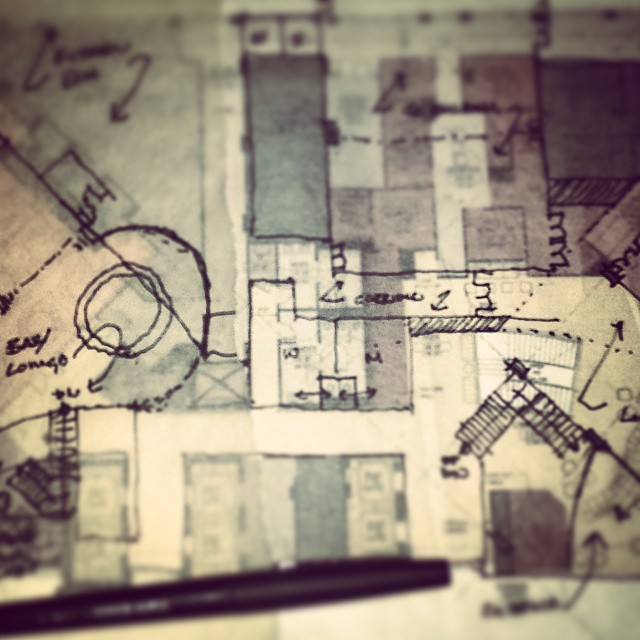 Do you have any upcoming projects you're excited about?
2017 is going to be a big year, not only for myself but for Streetsense. I've been given the amazing opportunity to lead two design teams for two large food halls that will be opening almost simultaneously a few months apart. (By the way, my teams have some of the most talented individuals I've had the pleasure to work with. I love collaborating with them every day!) Both halls are going to take the food hall experience and flip it inside out - truly breaking the standard cultural mold. Each hall is distinctively different and follows unique design process and guidelines, creating distinct styles and consumer experiences.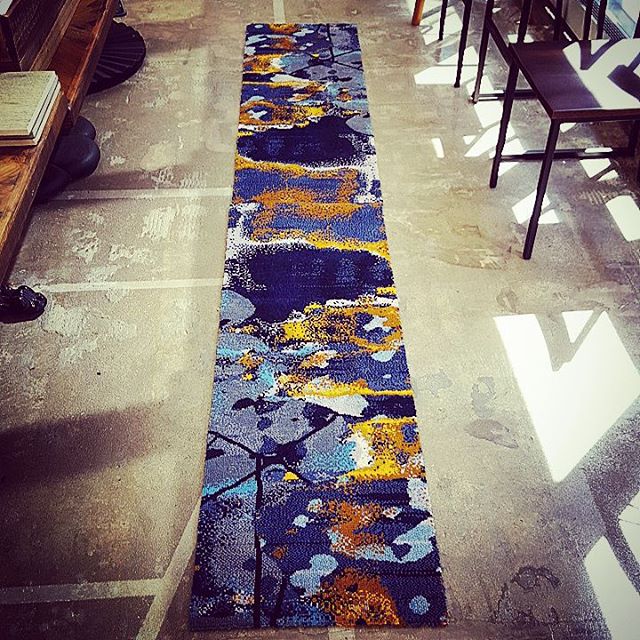 What blogs and websites do you read every day, without fail?
www.dezeen.com, and www.eater.com
Outside of your work, are there any other creative pursuits that interest you?
Cooking is probably a close second to design. Recently, I have been stepping out of my cooking comfort zone and making global dishes from around the world. I recently whipped up homemade shrimp-pork dumplings which turned out to be incredible!