The Marriott Newport Hotel lies at the waterfront of historic Newport, Rhode Island. Its close proximity to beautiful beaches, golf courses, and vineyards makes this a prime destination for business events and social engagements.
Indiewalls teamed up with Edge of Architecture to create a custom art collection featuring pieces that draw attention to the hotel's waterside location and Rhode Island's maritime history. Using the sea as a reference point, we filled the Oceanic Oasis collection with works that illustrate water's abstract beauty and practical function.
Sail through an overview of the collection and the artists who made this project possible!
Beach themes and maritime moods were the sought after aesthetic in Marriott Newport interiors. Matthew Clark's captivating images of waves set the oceanic ambience while bringing a range of colors and beautiful tones to the space.
Clark's photographs add elements of color, depth, and movement to the property's expansive public spaces while reminding visitors that ocean views are a few feet away.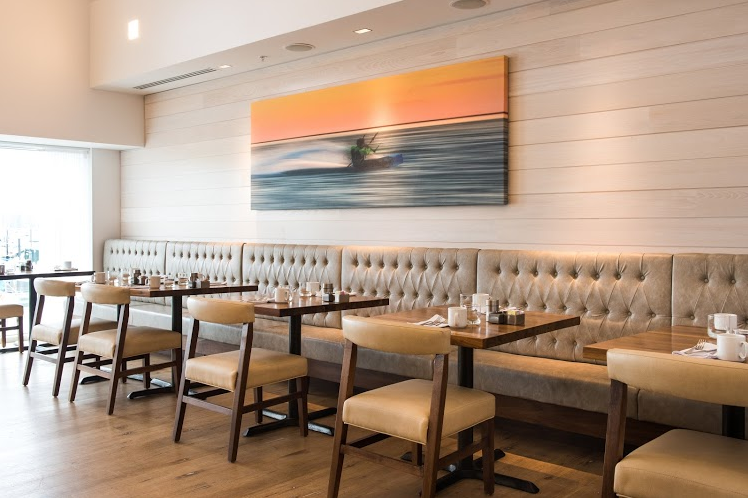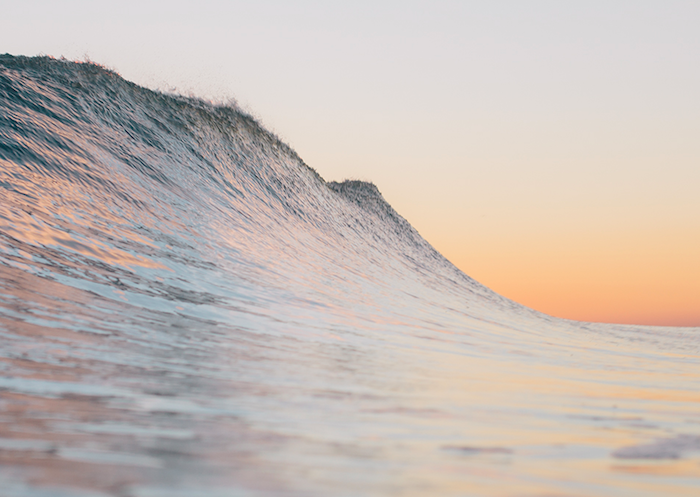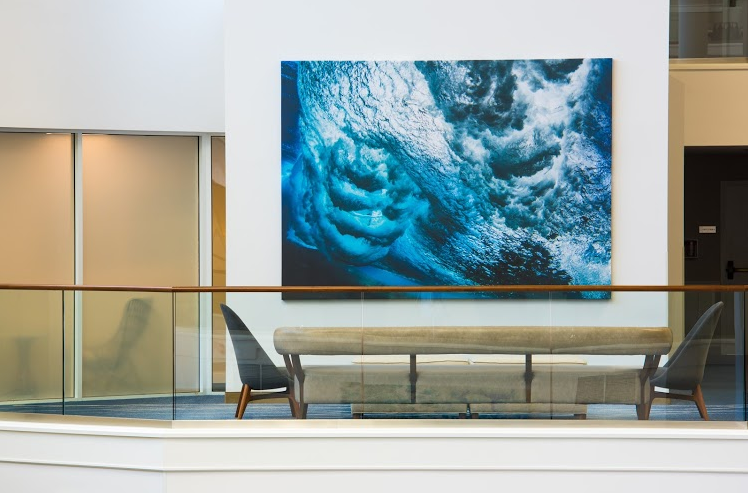 The tranquil tones of aqua, turquoise, and seafoam of Oppenheimer's abstract painting echo the gentle vibes of the ocean. Her works have been praised for their therapeutic properties that create an atmosphere of calm and relaxation. Her beautiful, abstract composition stands out as a statement piece in the lounge.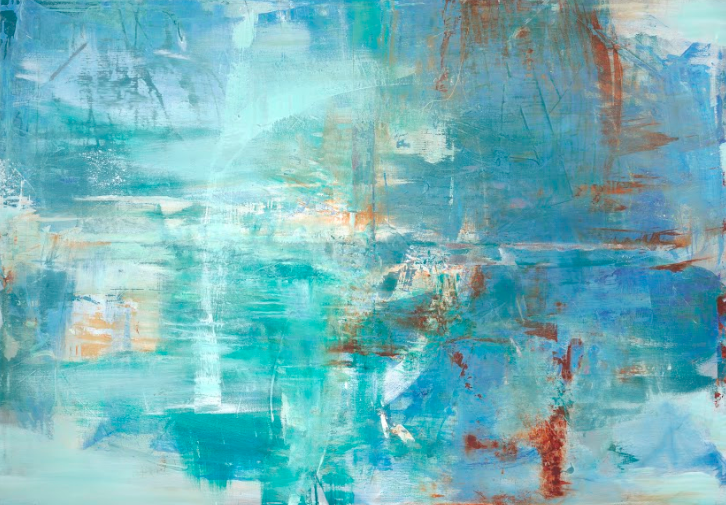 Michelle Oppenheimer's "Untitled Twenty-Two"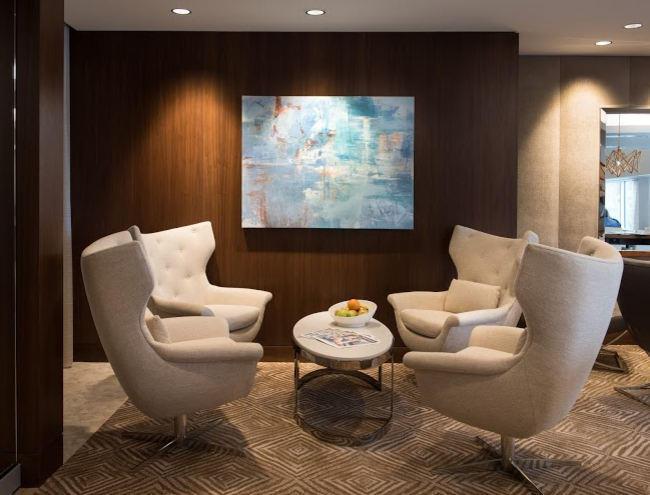 With a background in clay and fiber arts, Lynn Basa uses her sophisticated craftsmanship to create works born from the unexpected developments that occur during her artistic process. Using materials like beeswax and synthetic polymer as her guide, each piece is a reflection of her state of mind at the time she constructs the piece. This beautiful piece anchors the space near the fireplace on the 3rd floor of the Marriott Newport.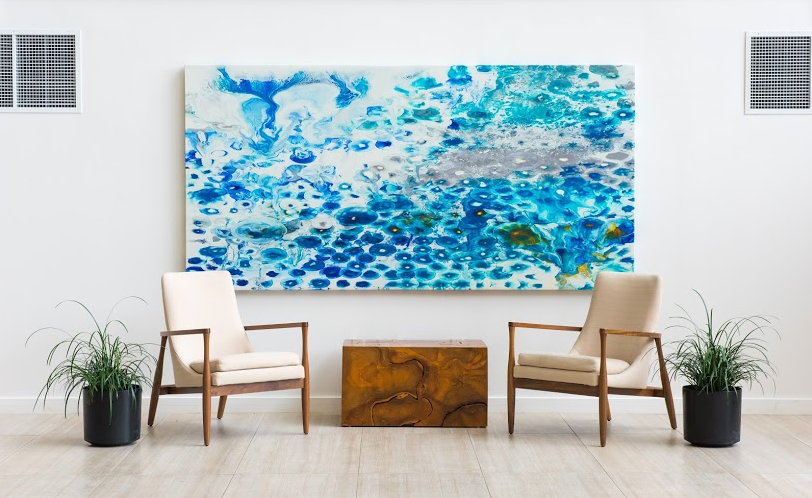 Lynn Basa's "Ice Age"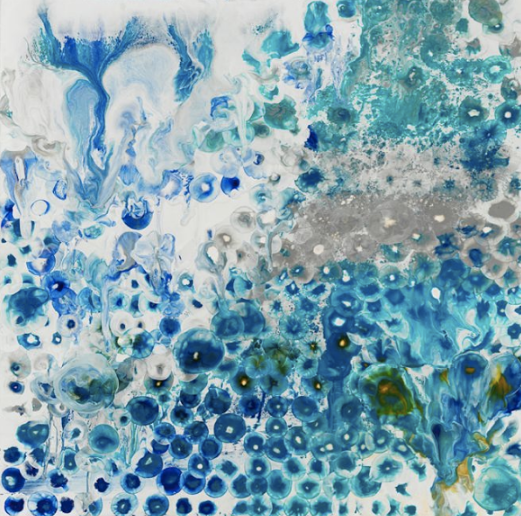 Marnie Karger created six custom works for Marriott Newport. She was commissioned to create five separate topographic maps to visualize Rhode Island cities: Jamestown, Portsmouth, Bristol, Middleton, and Newport. Each map is featured in separate meeting rooms in the hotel and constructed from layered, hand-cut paper.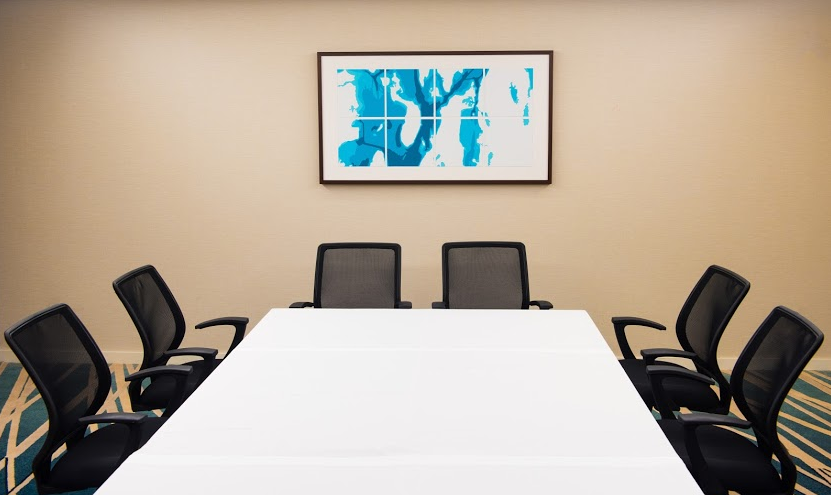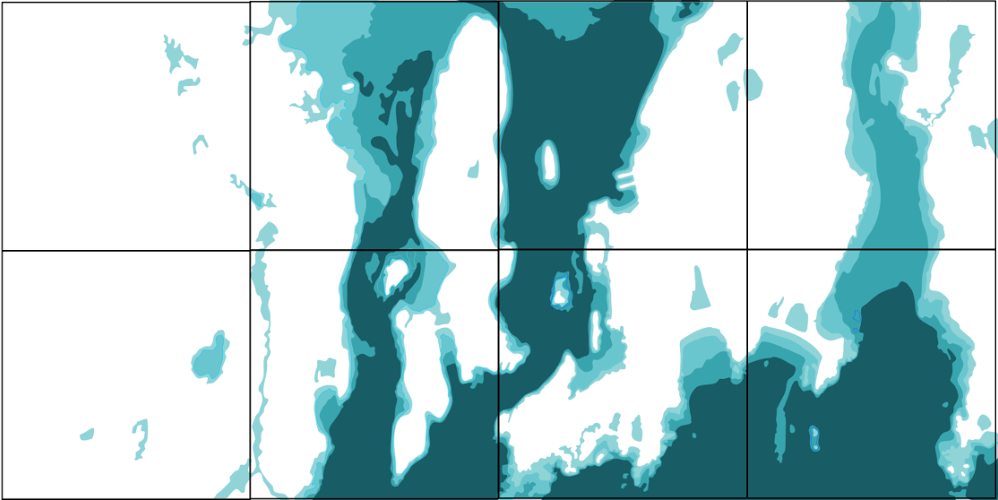 Marnie Karger's "Jamestown" (map)
Newport, Rhode Island luxury lifestyle photographer Corey Silken travels the world to capture stunning photographs of sailing, yachting, and nautical events. His work is featured in the buffet of the Marriott Newport to highlight the active boating culture of the surrounding area.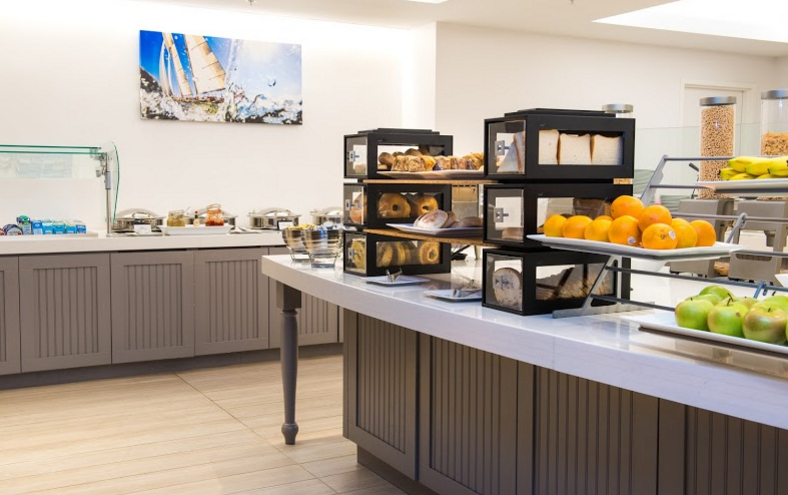 Let us know what you think of the Marriott Newport or visit our Project Gallery to view more of our curated collections!