The Renaissance Midtown Hotel is located in the heart of Manhattan's Garment District, a bustling neighborhood across from Madison Square Garden and Penn Station. The locale is famous for its connection to fashion, industrial grit, and glamour, themes that became a source of inspiration for the hotel's design and unique art collection.
Award-winning Jeffrey Beers International designed the interiors, which embrace the vitality of the district as a fashion hub by imbuing the space with creative energy. Working closely with the design team, we commissioned six custom works that reflect the property's surrounding environment through the use of fashion materials.
Andre Woolery is an artist who travels between NYC and Jamaica. After a successful career in tech-advertising, Woolery decided to pursue his creative passions. His work spans across mediums of oil, installation and photography. He explores how the development of technology and race inform contemporary life, personal identity, history and culture. He created two statement pieces for the Renaissance Midtown Hotel sculpted from buttons and pins to express its strong connection to the Garment District.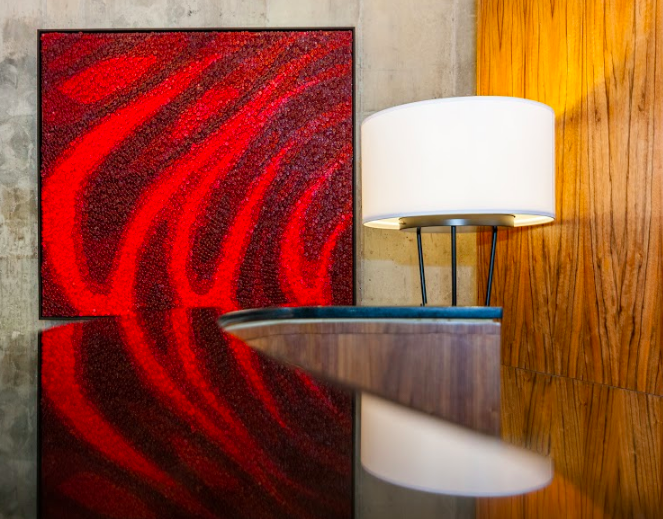 Too Many Buttons to Button is composed of custom colored buttons in 4 varying sizes individually pinned to a red painted canvas.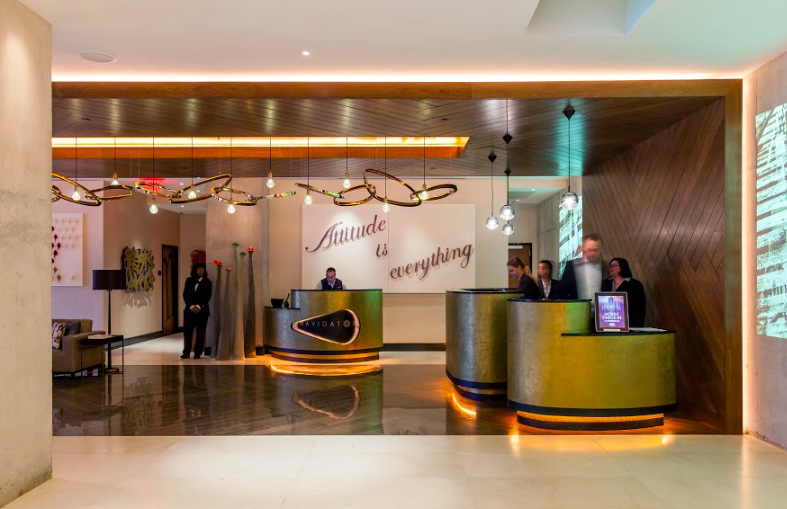 Attitude contains custom colored pins adhered to white painted canvas.
Brooklyn based artist Abby Goodman draws creative inspiration from her life in the city. The versatile artist works in a range of media, including found objects, that investigate themes exploring the relationship between animal imagery and the human condition. She has a well developed studio practice and has executed several private commission projects. For Renaissance 35th, Goodman created three sculptural wall hangings that transform fashion symbols into fine art.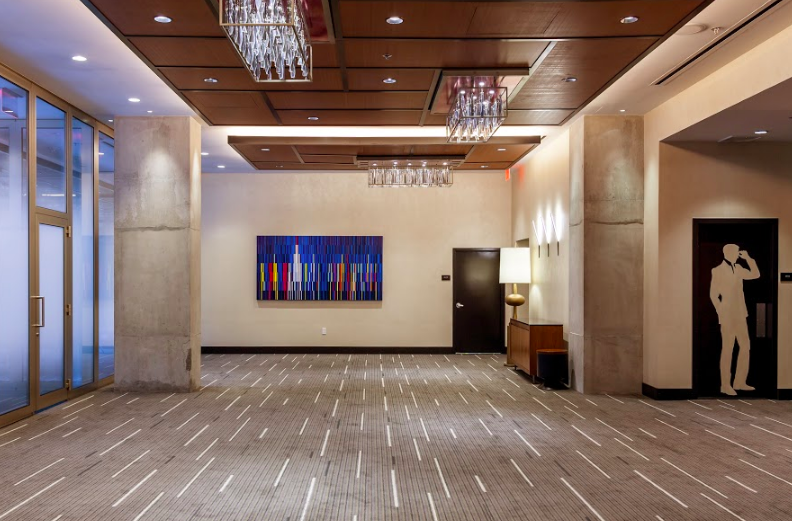 Pencilscape is made from hexagonal pencils.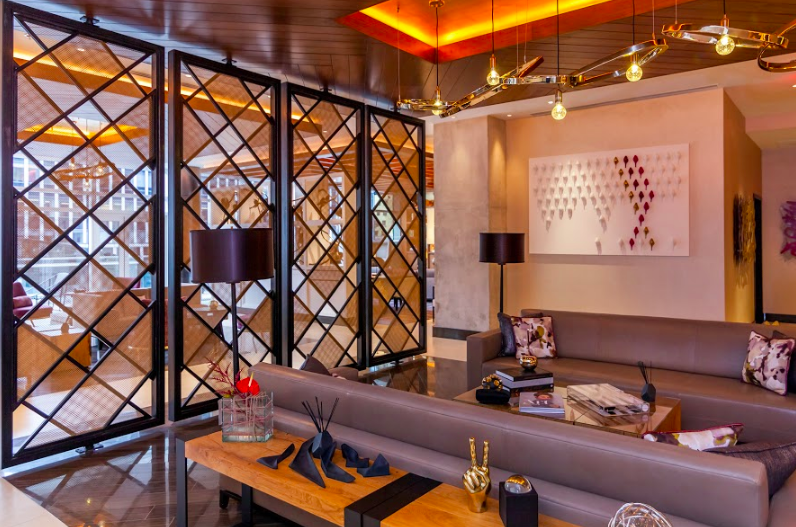 The Devil Wears Nada is a handmade shoe sculpture composed of individually painted stilettos.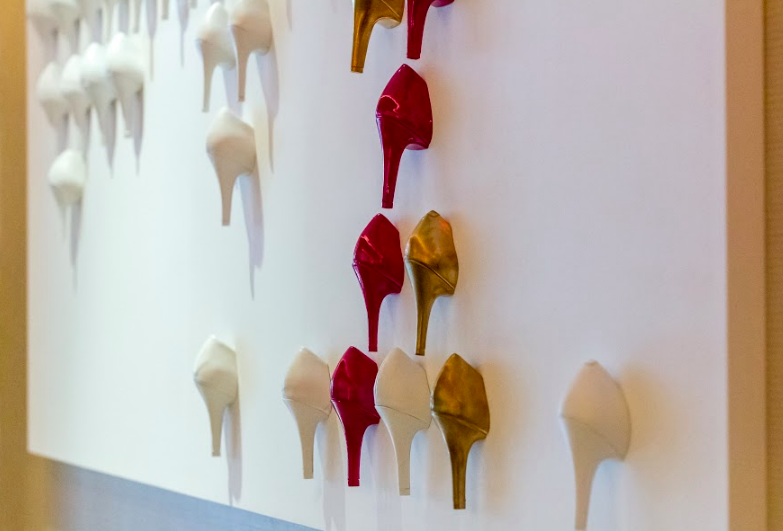 Detail shot of Goodman's stilettos.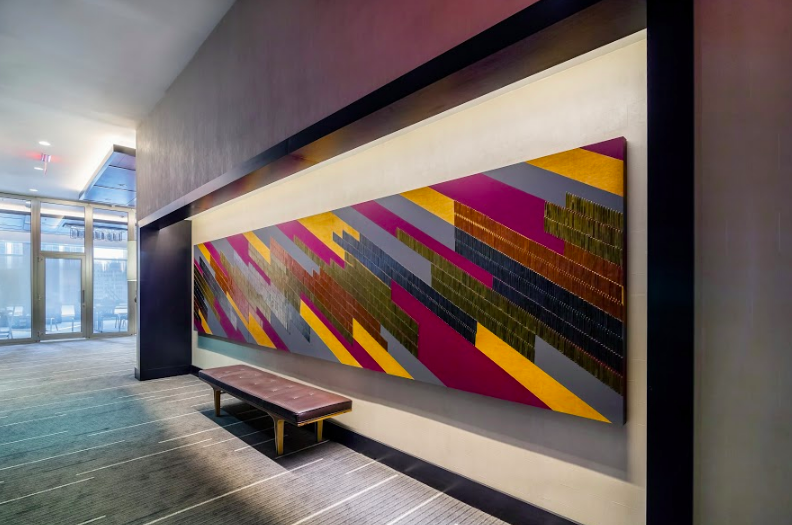 Rising Stays contains hundreds of individual collar stays.
Vicky Chan is the architect behind Avoid Obvious, an NYC architecture studio specializing in concept development, 3D modeling, and visualization. The studio transforms conceptual ideas into realities using advanced design techniques. This commissioned, wall vinyl depicts a map of Manhattan and illuminates the Renaissance corridor with metallic elements.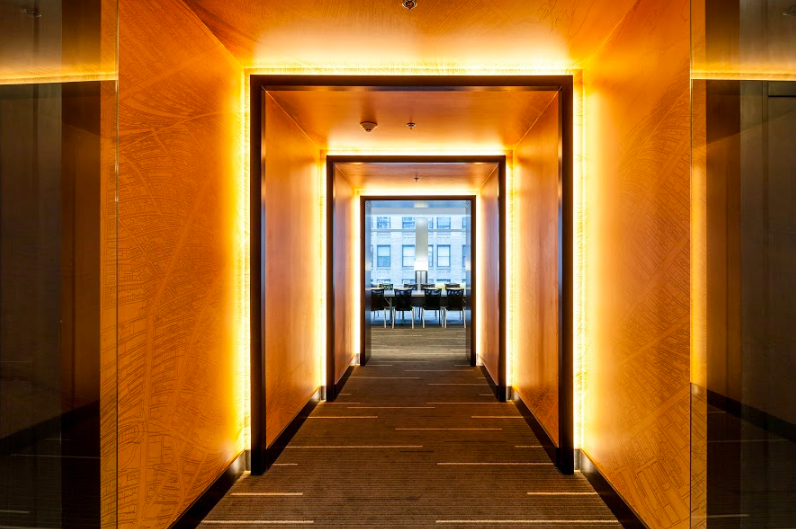 Don't miss an opportunity to swing by the property to check out custom art or enjoy their enclosed atrium dining experience.