Many visitors come to the Indiewalls website with a purpose: designers come to the site to browse artwork and create projects, while artists peruse open projects and check-in on pitched work. In an effort to strengthen communication and clarity, we want to draw your attention to the awarded projects section of our platform where clients and artists can see all closed projects.
These projects are at varying stages of completion, somewhere between production and installation, but we want to give everyone a better understanding of what that really means. These are just a few of the recently completed projects, but check back regularly for updates on how artists and designers are coming together to Make Creativity Happen.
Sometimes the smallest concepts return the biggest results. The Gild Hall guest rooms were in need of three complementary pieces to finalize their already determined design aesthetic. After perusing great options from our community, they decided upon works by Rajmohan Fotograf, Llewellyn Berry, and Tony Vazquez Figueroa. Currently in production, this project aims to be installed by early 2016.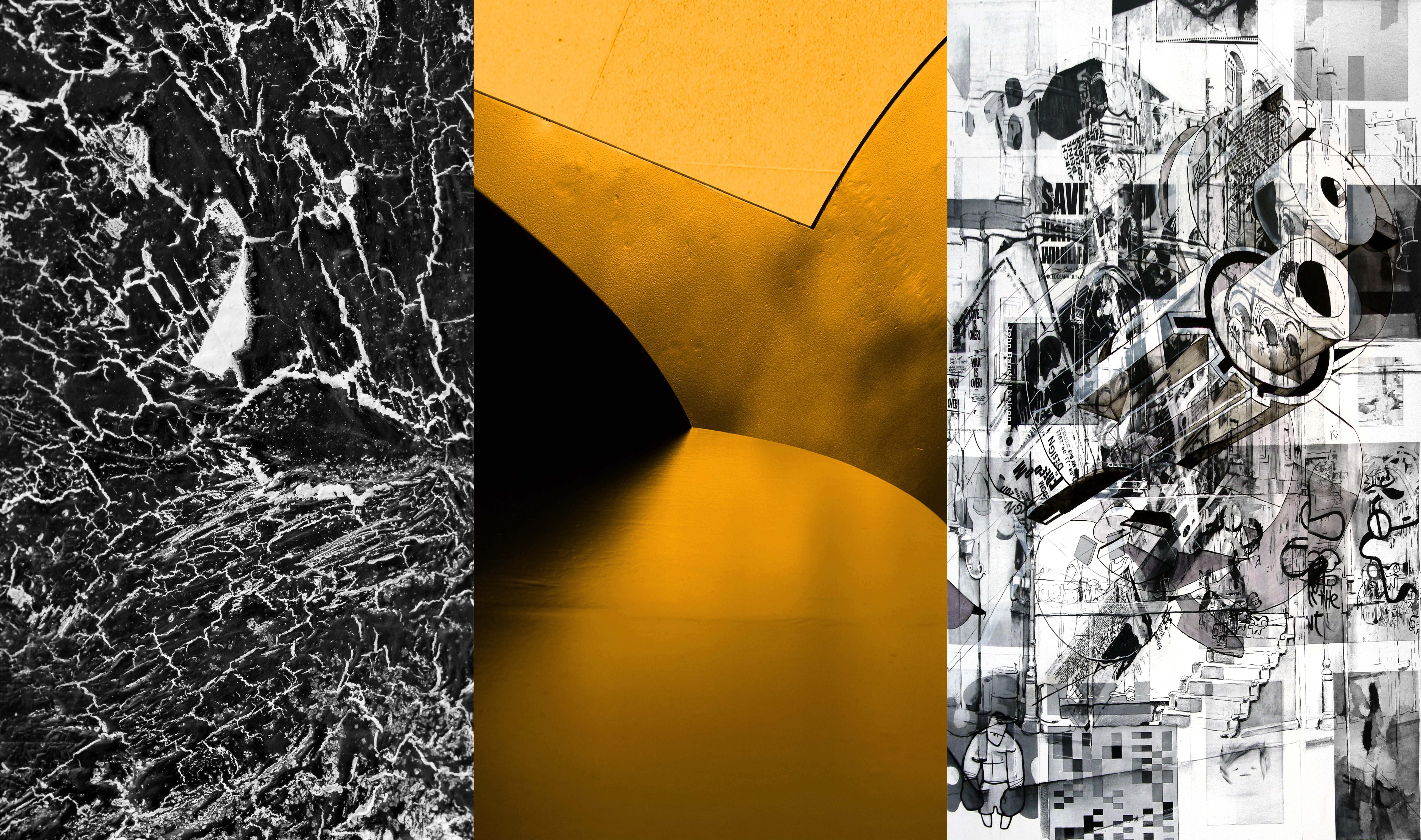 Rajmohan Fotograf, Llewellyn Berry, and Tony Vazquez Figueroa.
LARGE-SCALE SCULPTURE COMMISSION
This project was created as part of the Loews Minneapolis Public Space package we put together with Simeone Deary Design Group. After sourcing artists on the site, we worked with Indiewalls' artist Abby Goodman to create an organic, mesh sculpture. Learn more about this project here.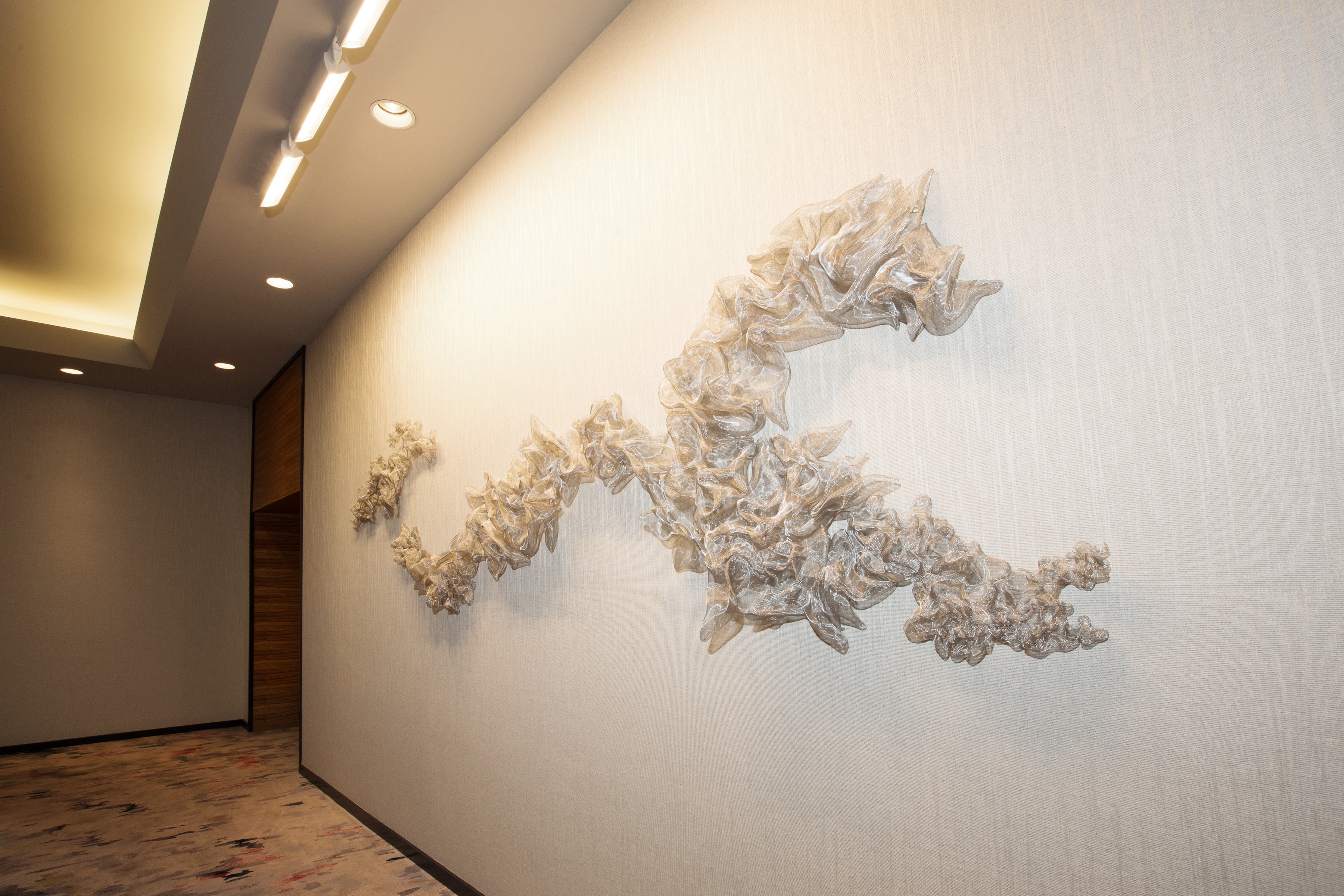 Indiewalls' artist Abby Goodman's custom mesh sculpture
COWORKING OFFICE WITH LOTS OF WHITE WALLS
As one of the first large-scale projects on the site, this coworking space proved to be both fun and challenging. The client enjoyed sifting through so many great options of works in all mediums - murals, graphics, and sculptures. Despite going live almost 9 months ago, we recently finalized this office space. Learn more about the finished space and artists we worked with here.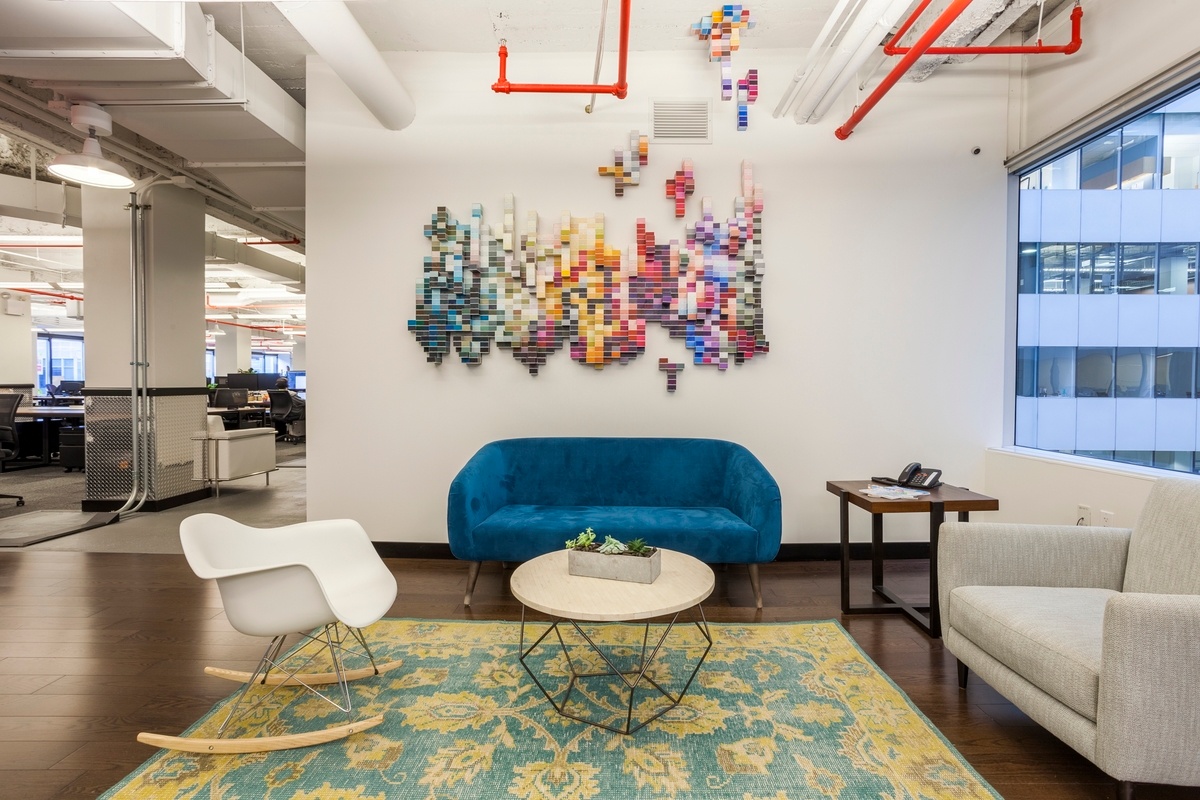 Jordan Taler's sculptural painting eliminates white walls at Build/Grand Central Tech