Walk into the grand entryway of the recently renovated Loews Minneapolis to find an artistic encyclopedia of the largest Twin City. Pioneered by the Chicago-based firm Simeone Deary Design Group, the Loews Minneapolis Public Space Collection presents a contemporary view of an historical city. Organic, industrial hues combined with textured materials define Minneapolis's Midwest Mystique.
A hand painted wall mural of the city's skyline greets visitors as they check-in while an apothecary alcove invites guests to relax while working. Abstract landscape and architectural photography by local artists endows the hotel's prefunction floors with a holistic city view while three-dimensional wall sculptures exude an industrial materiality.
By highlighting landmarks, visualizing industry, and translating environment, each work in the Loews Minneapolis collection is informed by an underlying site specificity. Enjoy the collection below!
A custom, hand painted mural by artist Liliana Payne depicts the Minneapolis skyline behind reception.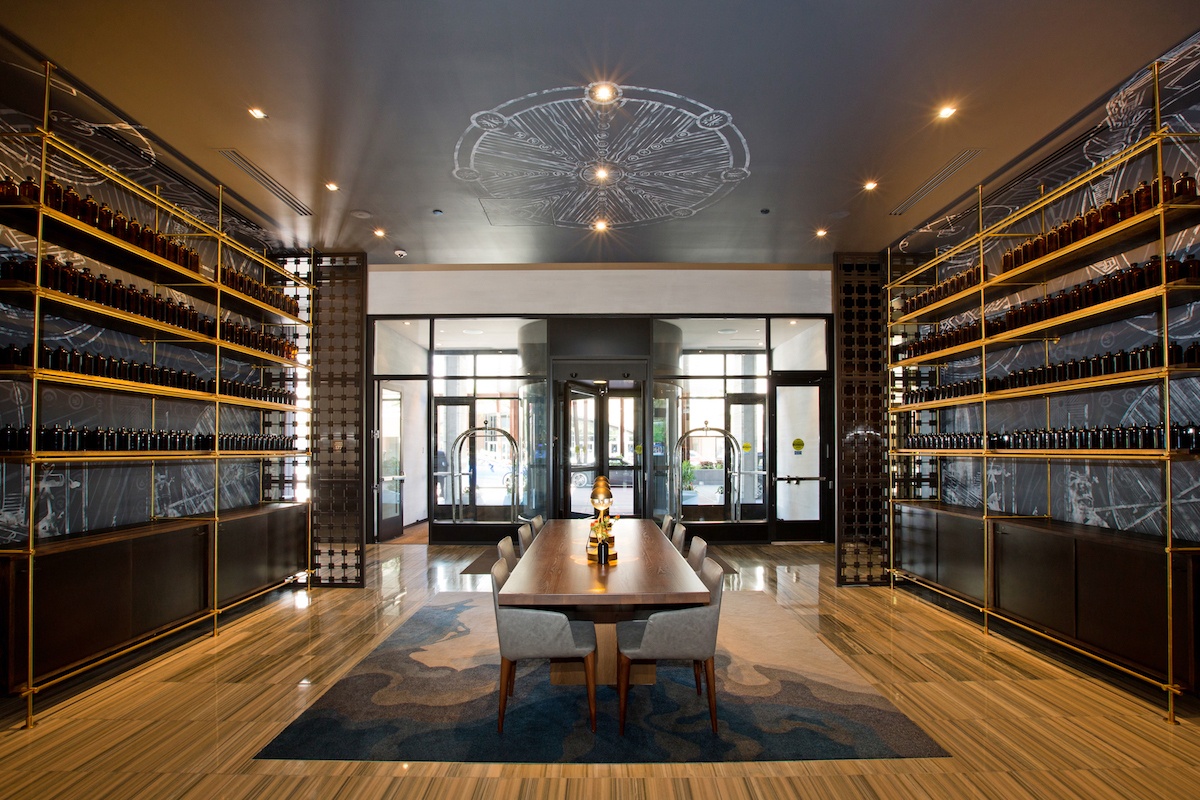 Translating a SDDG graphic into a chalkboard mural, Payne infuses understated elegance into the entry foyer.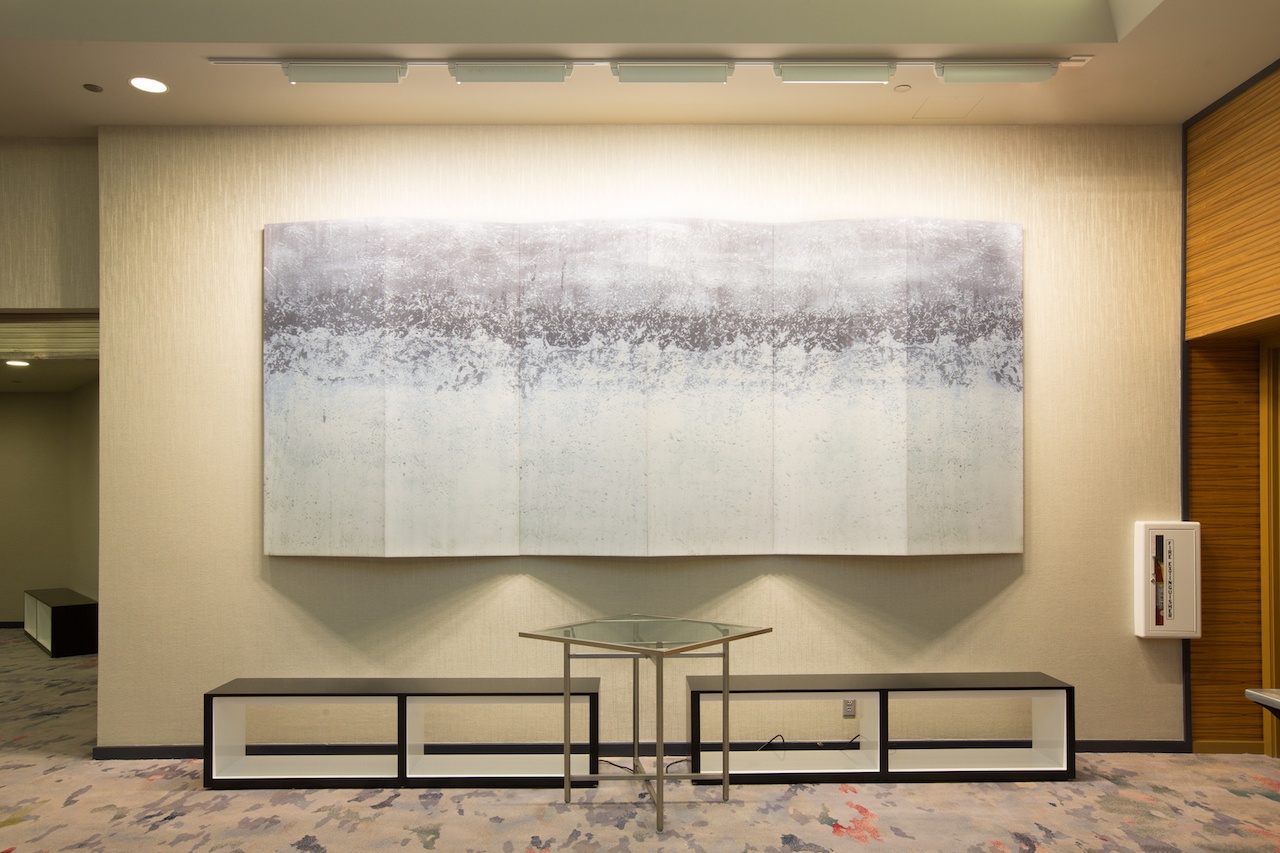 A painting by artist Michael Jiroch turns into an industrial hued folding screen.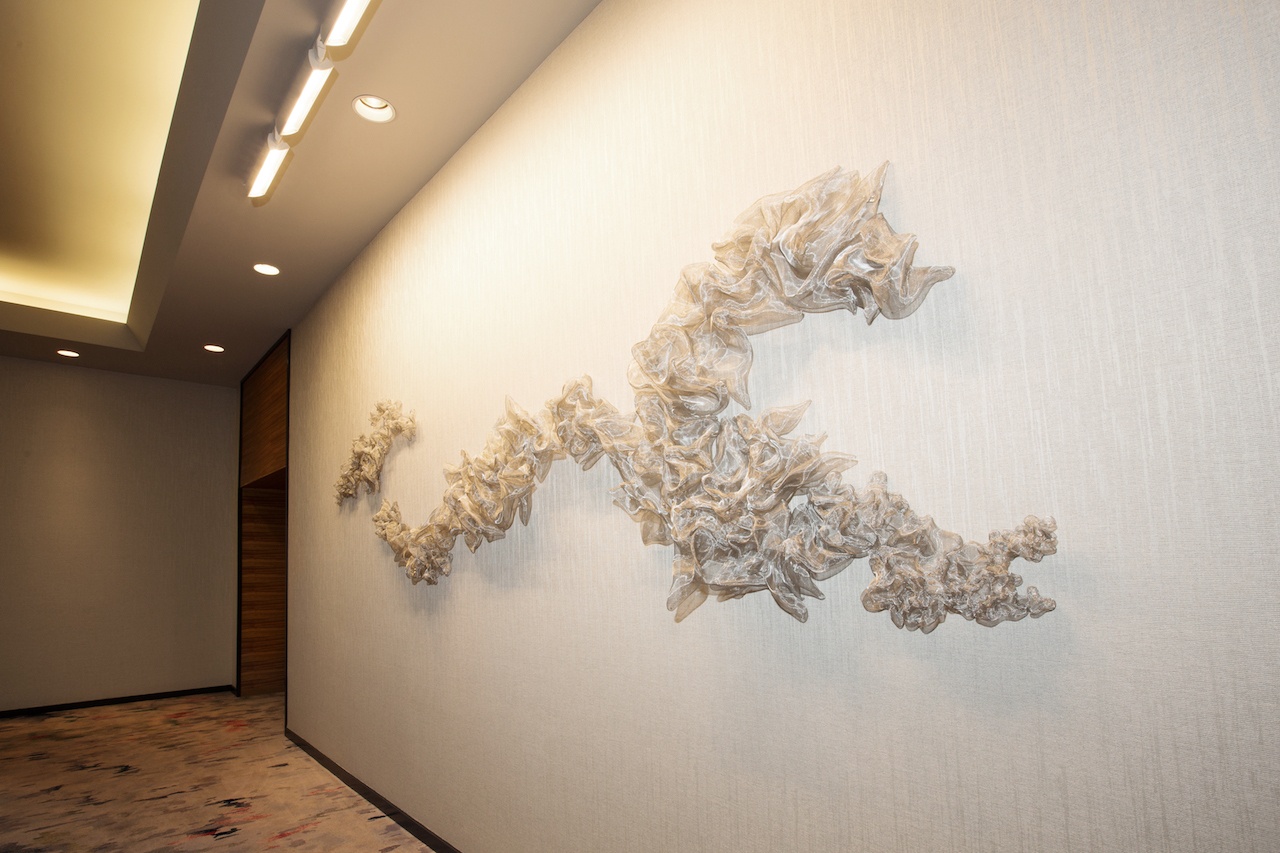 Delicately sculpted metal mesh created by Indiewalls artist Abby Goodman dances across the prefunction feature wall.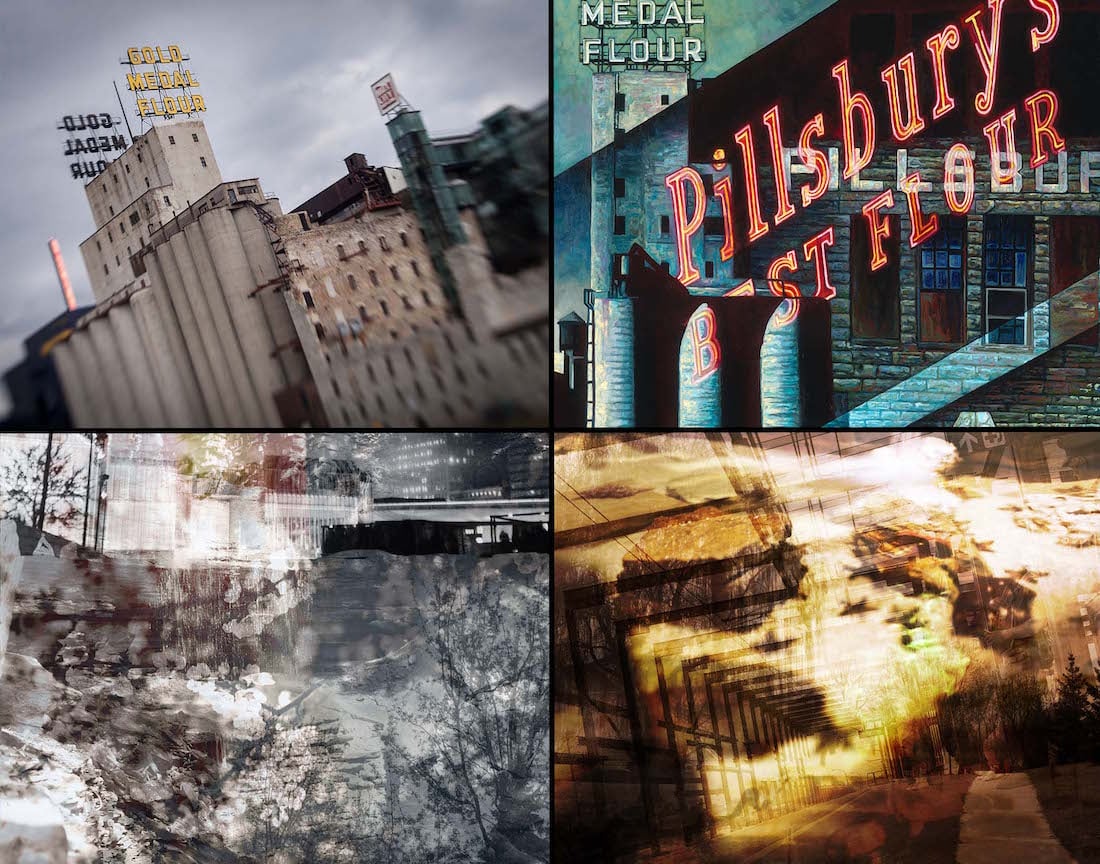 Each meeting room holds an individual work that relates to the city's landscape from local artists Kendell Victoria, MatOllig, and Jes Lee (left to right, top to bottom).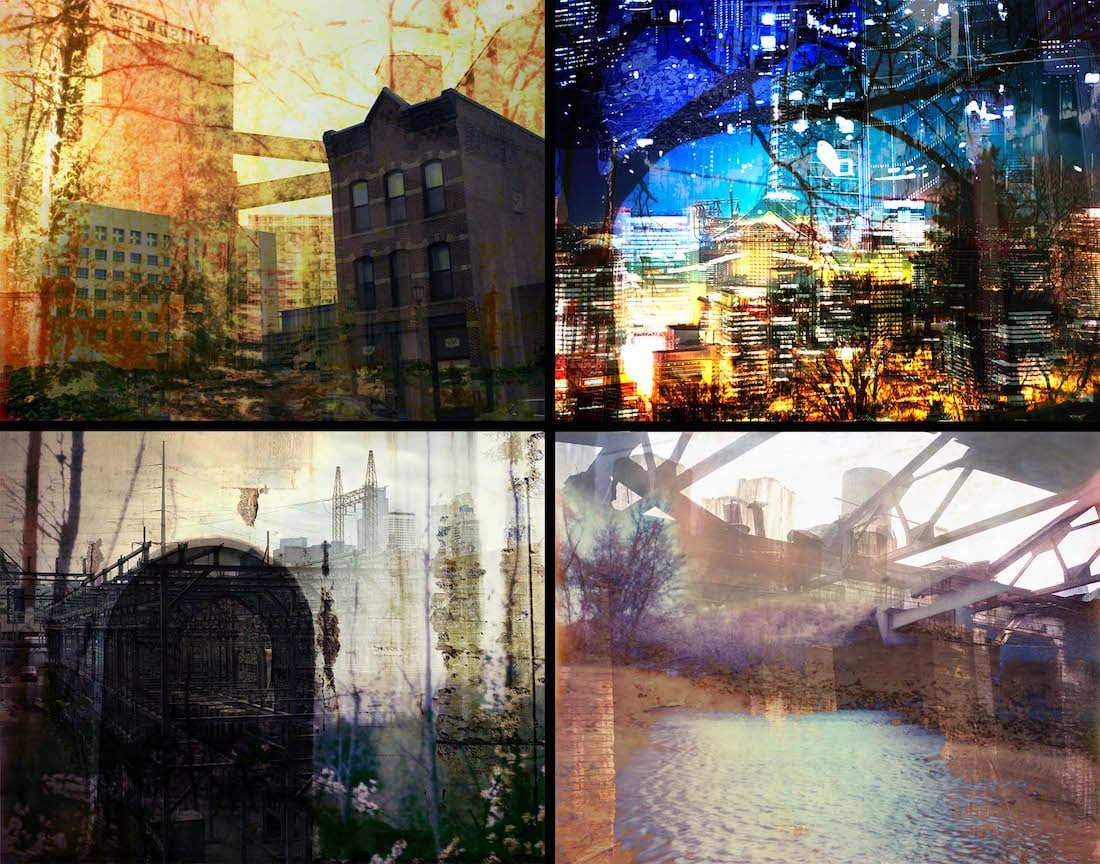 Meeting room works by Jes Lee.
Next time you find yourself in the Twin Cities make sure to check out the Loews Minneapolis Collection and share your favorite pieces @Indiewalls with the tag #MakeCreativityHappen.