One of the perks of living and working in New York City is stumbling upon unique, stylized spaces. In our new series "City Interiors," we will uncover some of the design gems that hide in plain sight.
The Henrik Vibskov Boutique in SoHo is well worth a visit not only for its trendy avant-garde wares but also for a glimpse into the space's immersive design. Vibskov is a Danish fashion designer whose holistic practice also involves creating and executing spaces to showcase his clothes. A narrow, brightly lit interior lends itself as a canvas for the installation of conical, pencil-heads that span the store from front to back.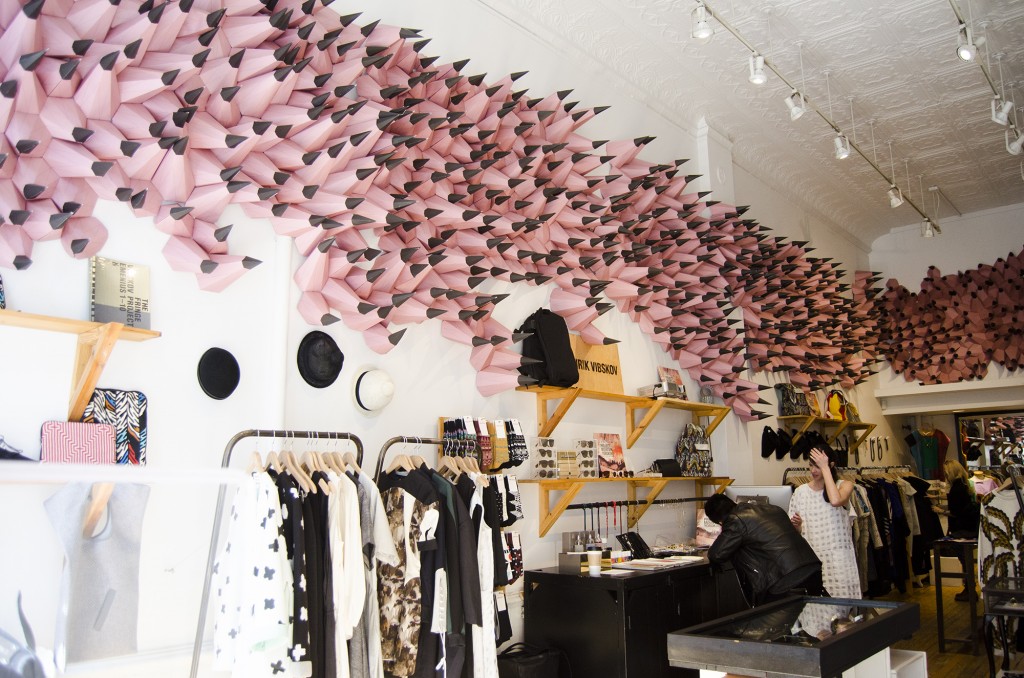 Activating the walls adds a layer of dimension to the small space transitioning the store from a standard boutique to a inspired space. The engaging interior ties into Vibskov's aesthetic of producing elaborately designed worlds with their own set of logic. On the opposite wall is a surreal collage of dangling cloth bird heads floating above a collection of hats, which further highlight Vibskov's sense of humor.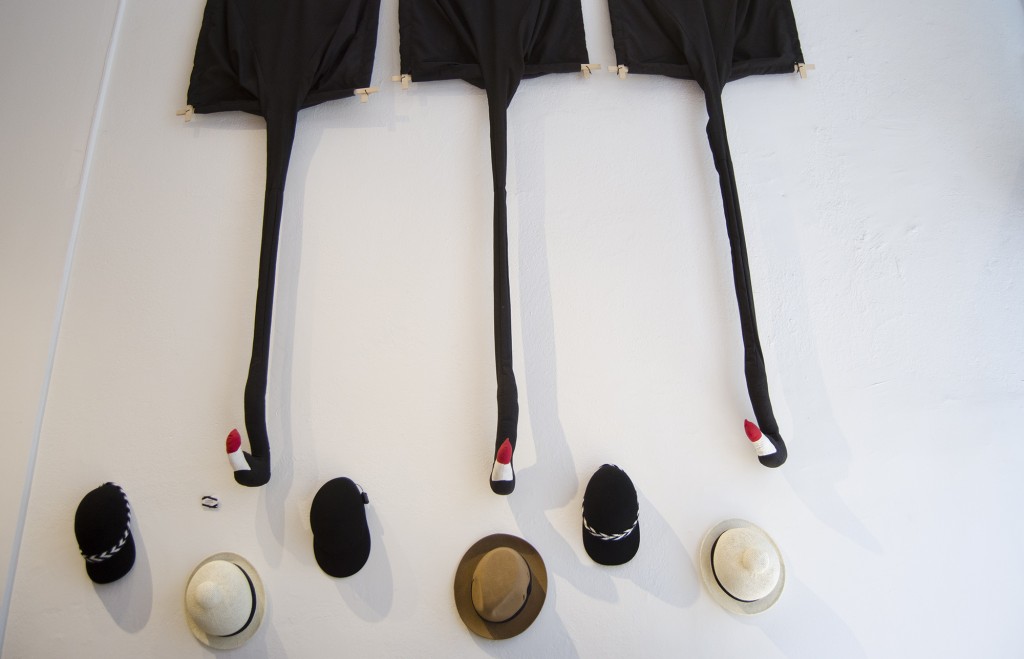 Currently there are two Henrik Vibskov Boutiques with one location in New York and one in Copenhagen.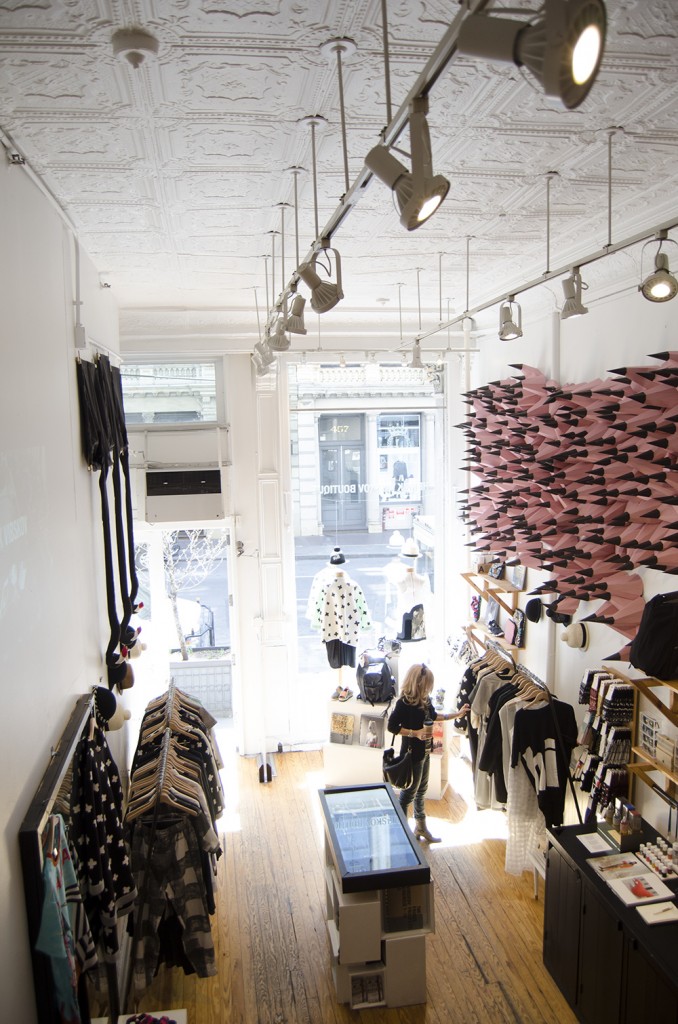 Interior Shots of the Henrik Vibskov Boutique. Images (C): Kseniya Baranova
Henrik Vibskov Boutique
456 Broome St., New York, NY 10013
At Mercer St.
http://www.henrikvibskovboutique.com/home.aspx