For one special week in March, our curatorial team heads to New York City piers, where 10 massive art fairs are held. These fairs exhibit and sell artworks ranging from hundreds to millions of dollars, attracting cream of the crop galleries and art enthusiasts worldwide. For our team, the fairs present an opportunity to scope out artworld trends and ensure that our work stays modern and fresh. Check out our takeaways from our three favorite shows and what they might mean for the interior design community.


Spring/Break: Glitz and Glitter
Spring/Break, a favorite of our curators, can be understood as the rebel art fair and in some ways is the most ideologically similar to Indiewalls. Each immersive "booth" is installed in a reclaimed office space where selected artists are given free rein. While touring the fair, we spotted an impressive number of pieces featuring glitter, neon, and general maximalism, aptly responding to the fair's theme "In Excess."
Our takeaway: The recent surge of glam-inspired artwork and decor isn't going away anytime soon. This is a spinoff of 80's and 90's trends that we've seen over the last year, including saturated color blocking, neon, and Memphis Style design.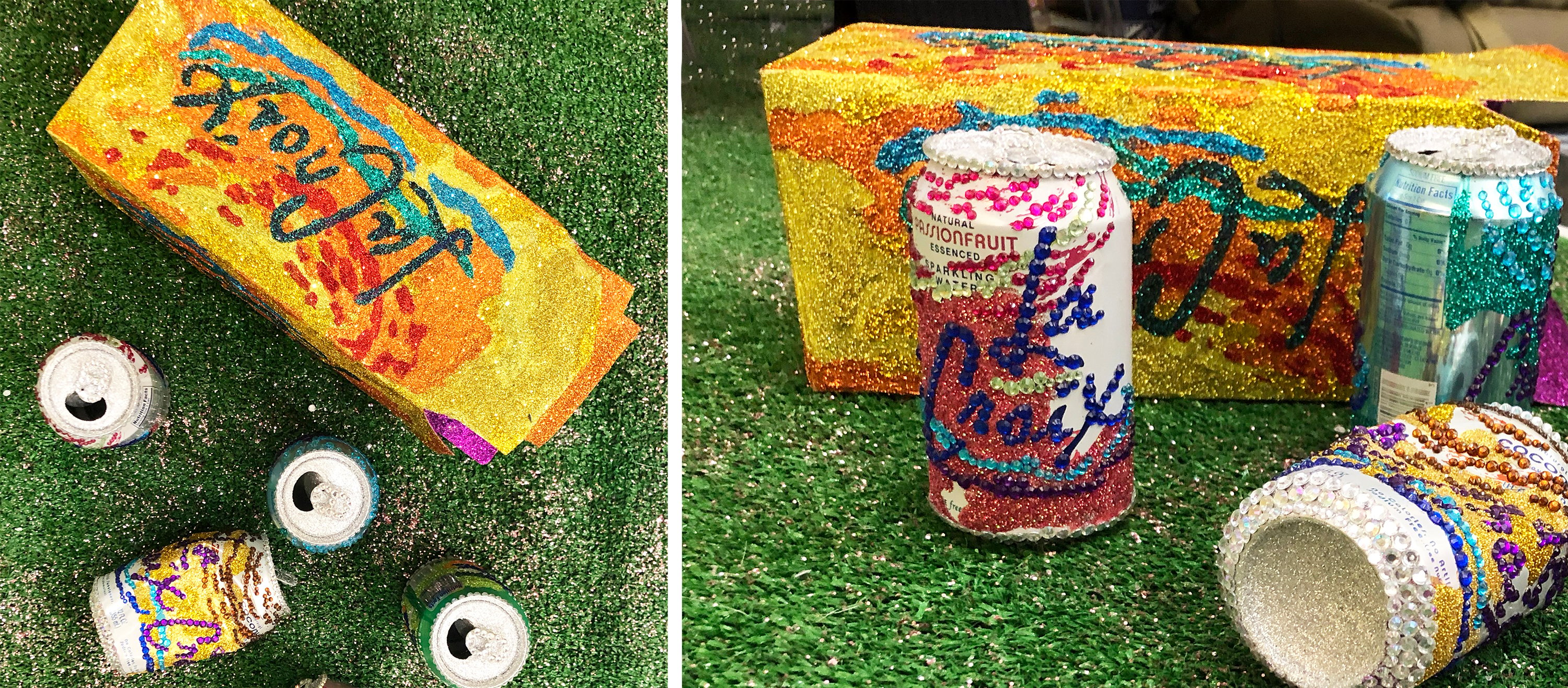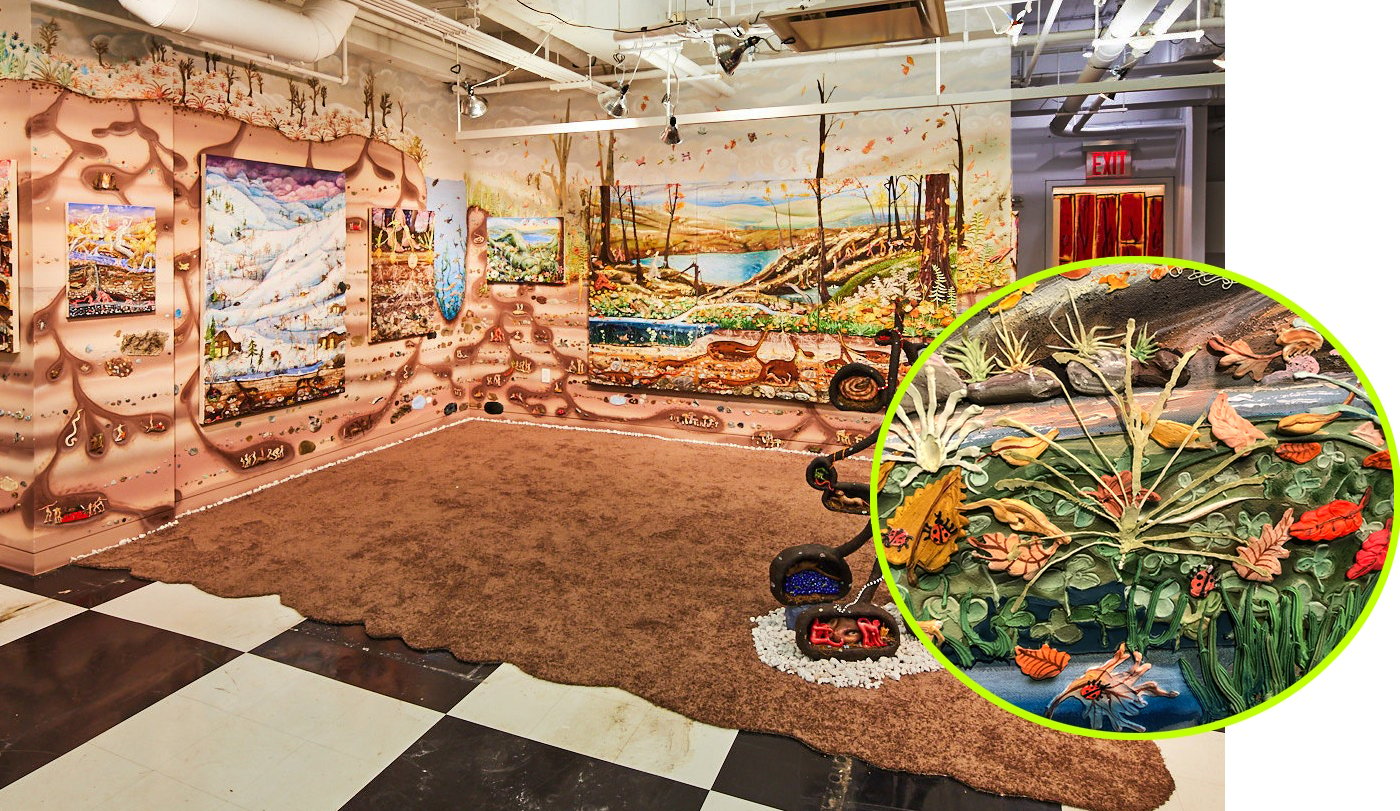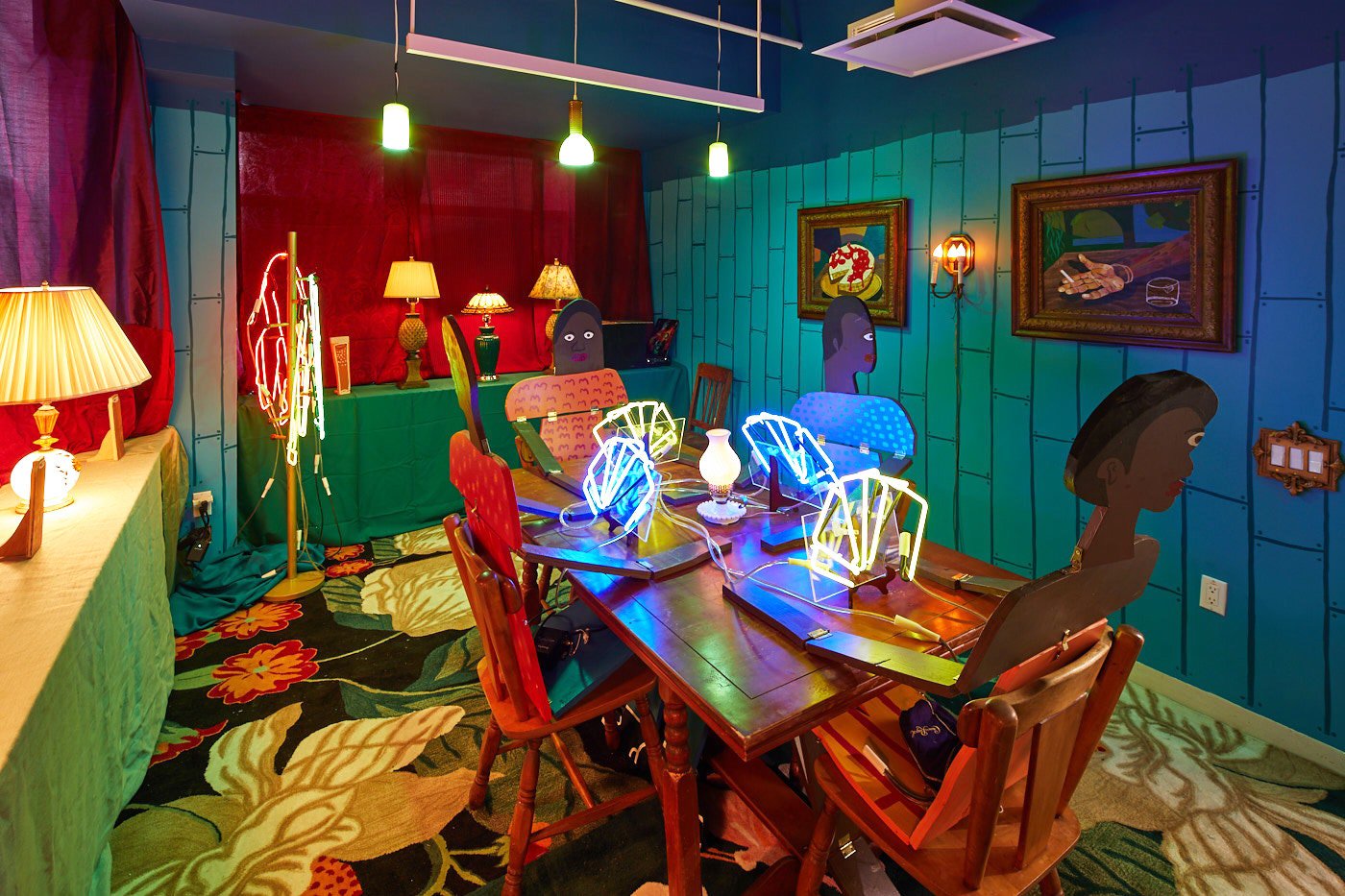 Three of our favorite installations at Spring/Break, from top to bottom: Rachael Tarrachevia mixed sequins, beads, and glitter into pop-inspired works, including these bedazzled La Croix cans; Artist Kate Klingbeil's installation was an intensely detailed showstopper, exploring the dynamics of burrowing; an installation by Azikiwe Mohammed, curated by Spring/Break showrunners Ambre Kelly + Andrew Gori, reimagines the Subway Lounge, a basement club in Jackson, MI.
Art on Paper: Rolled Paper Relief Works
Art on Paper never ceases to impress. Paper offers a thousand possibilities, from a substrate for sketching or painting to a medium for sculpting to a surface for layering, and there's no limit to the creative applications we see at this fair. This year was particularly heavy on dimensional works featuring rolled paper in all different shapes, colors, and sizes.

Our takeaway: This trend complements the current uptick in handmade artisan culture, largely seen as the tactile response to our always-on, digital culture. Rolling paper achieves a minimalistic less is more aesthetic and offers cost-effective sophistication and a wide variety of customization.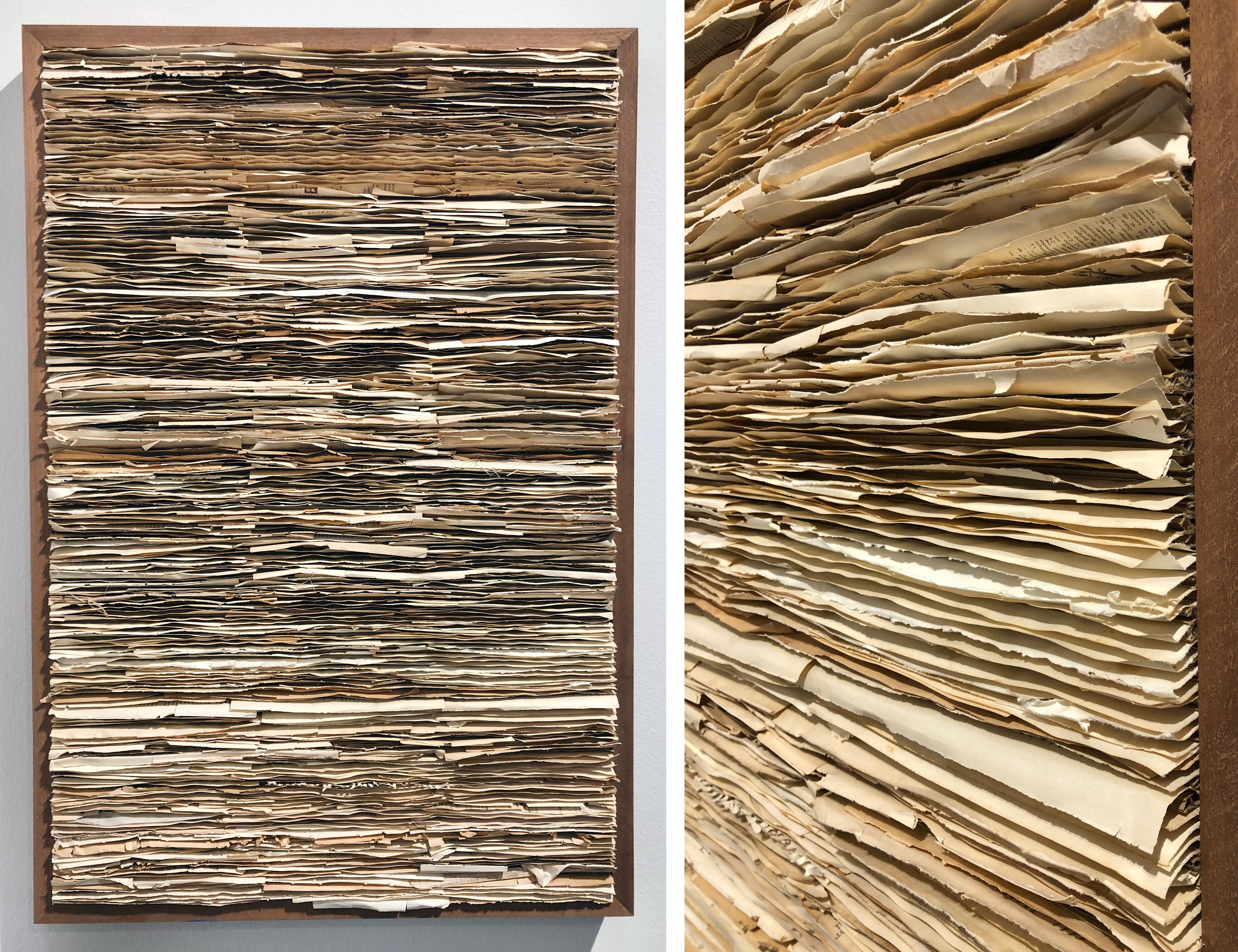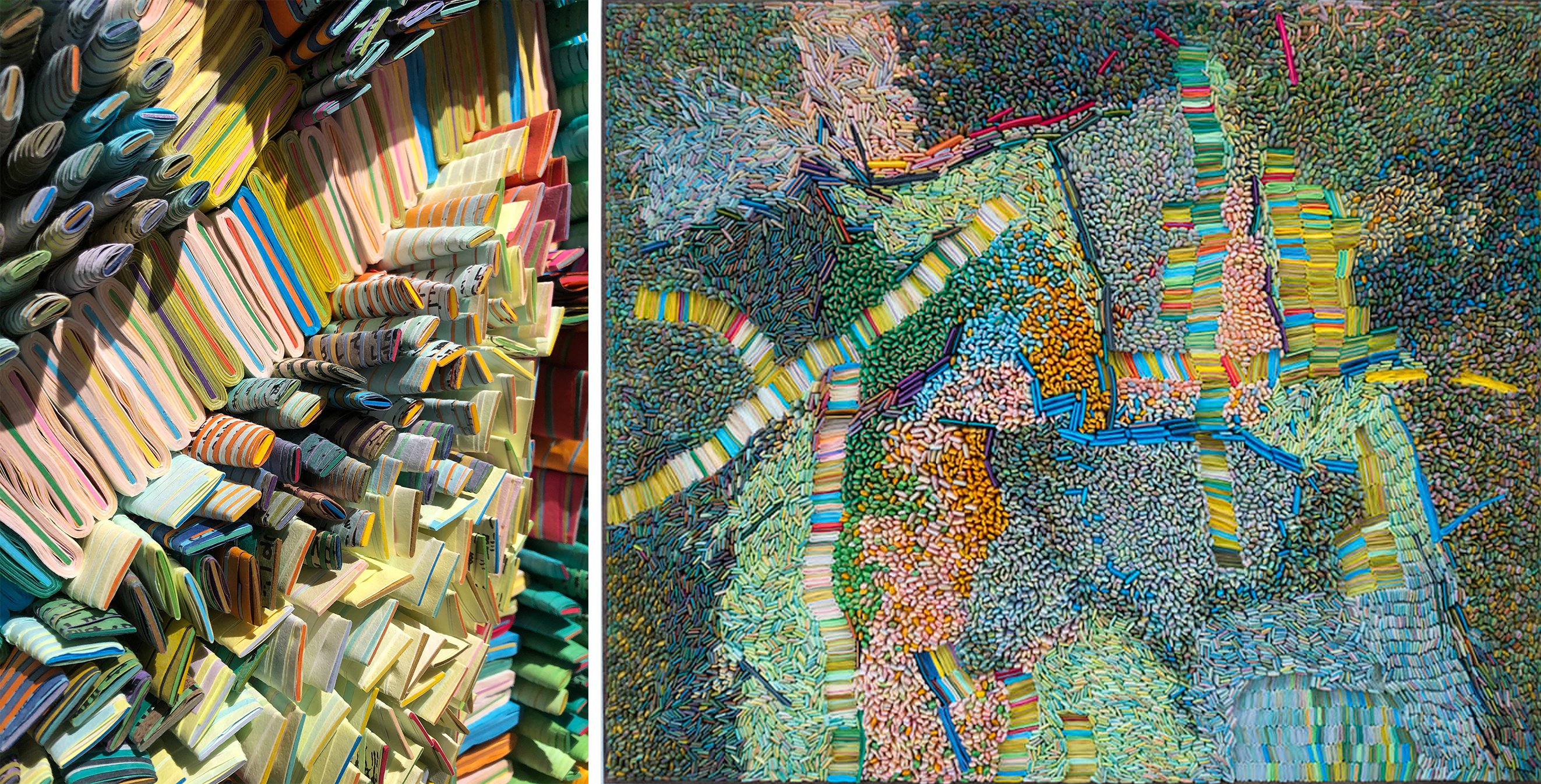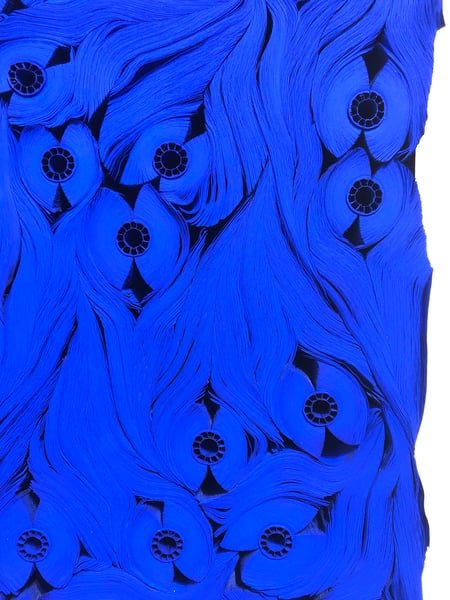 Selections from Art on Paper, from top: Cuban artist Jose Manuel Fors creates framed paper relief works in his 2019 series Palimpsesto; Space Sample 19, created by Ilhwa Kim from hand-dyed and rolled strips of hanji paper, measures 6'W x 5'H x 6"D; a close up of Jae Ko's striking Ultramarine Square, assembled from rolled paper, ink, and glue.
Volta: Shape Paintings
Volta is one of our favorite destinations to scope out work from around the globe, as this year it featured artists from five continents. One prevalent theme throughout the show was shaped paintings, where the painted substrates themselves are fashioned into creative geometric shapes -- literally taking artwork "out of the box."
Our takeaway: This aesthetic hints at a return of the minimalist Bauhaus style, which favors simplicity over detail. Flat and semi-flat design integrated with smooth motion have gained popularity in all aspects of physical and digital spaces and will continue to gain traction in interior, furniture, and artwork design.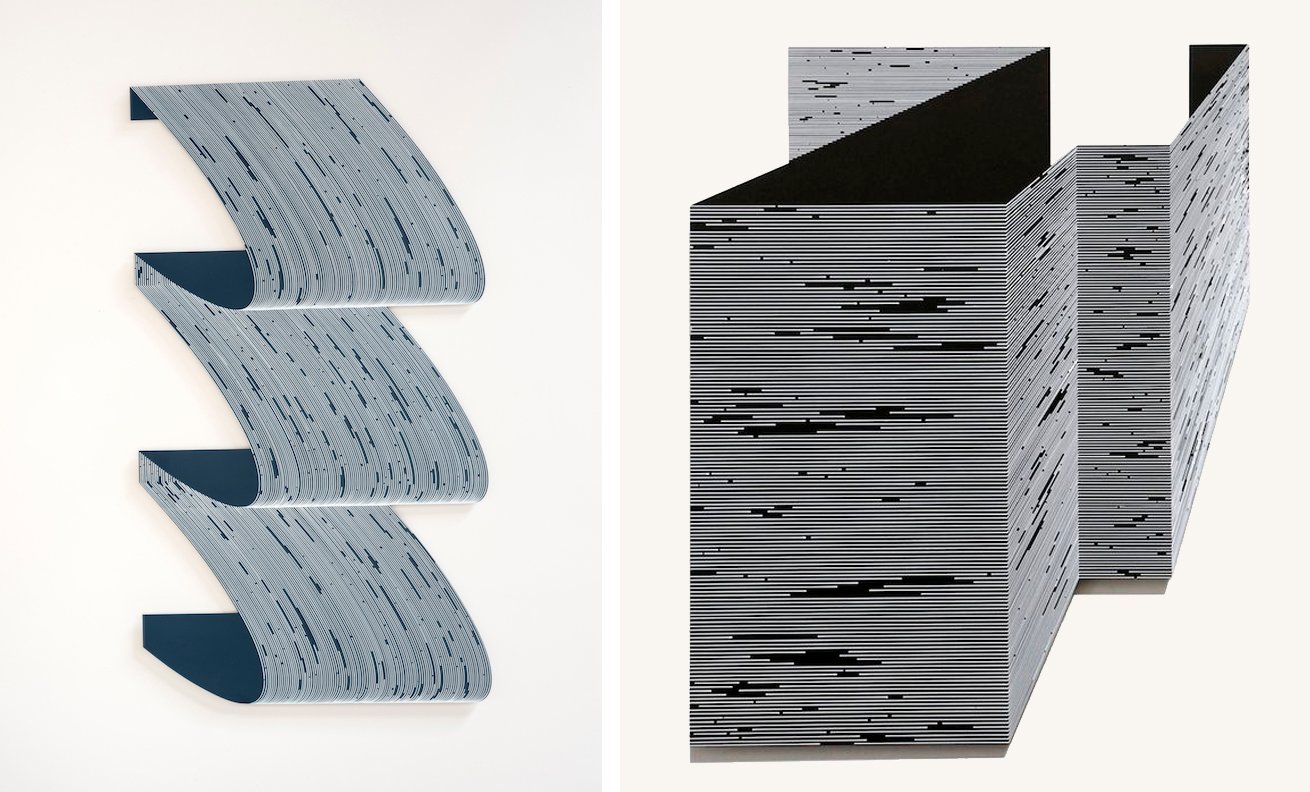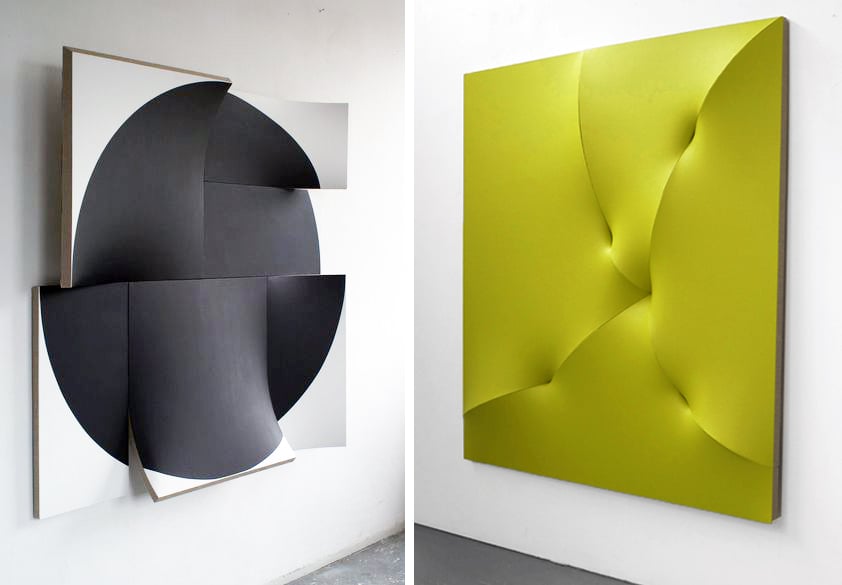 From top: These mind-bending 2D works by Katy Ann Gilmore, titled Catenary Drip Number 4 and Fold Number 11, are slowly hand painted with acrylic on black dibond; conceptual artist Jan Maarten Voskuil approaches each of his paintings as a unique construction, creating unique sloping surfaces; Jaena Kwon's playful, hard-carved fiberboard relief sculptures are reminiscent of flattened childhood fortune tellers.
---

Cover image is an installation shot of Amy Schissel's "From Here to There" at the Armory Show, image courtesy of Patrick Mikhail Gallery.