Fiber art is having a moment. Woven wall-hangings, embroidery, and tapestries are popping up everywhere—from our favorite design blogs to the 1.4M Instagram posts tagged with #fiberart.
What accounts for our renewed love of all things thread? We love writer Leslie Camhi's take on the trend in the New York Times Style Magazine: "The renewed embrace of fiber might have something to do with our increasingly virtual world, scrubbed freer every day of human contact and face-to-face interaction. Textiles, in contrast, are earthy and inherently tactile." Camhi also notes "fiber's power to...invoke wonder and that rarest and most coveted of emotions: joy."
In other words, fiber art can take us back to basics and blow our minds at the same time: grounding us in the tactile world, while simultaneously exposing us to the intricate artistry and fresh aesthetic approaches of groundbreaking artists.
Can't get enough textiles and tapestries? Here are just a few of the many talented fiber artists in the Indiewalls catalog today:


Tania Bowers is a designer, natural dyer, hand embellisher, and artist based in the Blue Mountains of Australia. Her work, which ranges from silk sculpture to embroidered tapestries to large mixed media installations, takes inspiration from the natural world. Tania uses plant dyes that she sources herself, and her textiles contain tannins from trees, powders from roots, and other natural sources.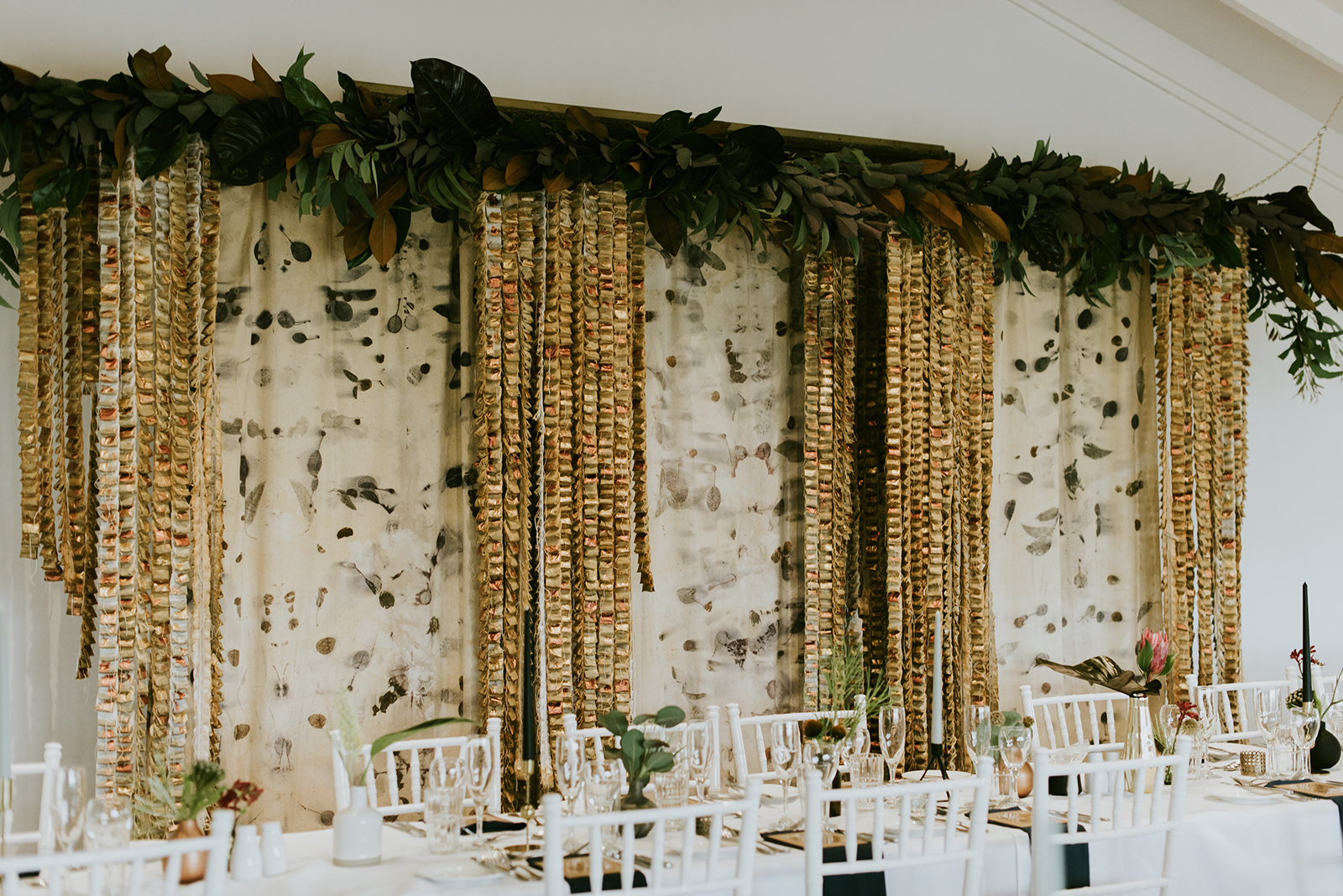 Silk Eco-Printed Backdrop by Tania Bowers

Charlotte Haywood is an interdisciplinary artist who explores themes "ranging from pop to the primordial." As she told Garland Magazine, her woven works often use "materials that are synonymous with human activity, like clothing, blankets from institutions, life jackets, sheets, and towels." She is interested in how our associations with color vary depending on cultural context and historical moment, and she uses a vibrant spectrum of hues in her works.


Works by Charlotte Haywood
Left: Antipode. Woven mixed media
Right: Yield, 2017. Mirror finish stainless steel, pandanus


Christine Lee has an interdisciplinary practice in art, design, science and sustainability. Her work often uses weaving and sculptural techniques on nontraditional materials, such as paper fiber, fire hoses, rush straw, rattan, and shims. She is currently an assistant professor in Wood/Sustainability in the School of Art at Arizona State University.


Working Hat Ripples, 2018 by Christine Lee (Interwoven Labs)


Maryanne describes herself as a "fiber-obsessed maker" working between Melbourne and Brooklyn, NY. She creates colorful and nostalgic woven wall hangings—including one hanging at Indiewalls HQ! Maryanne's work has been featured in New York Magazine, Anthology, O Magazine, Grazia, Interwoven, and online on Design*Sponge and The Design Files.
Mystic Landscape by Maryanne Moodie


Marco Querin's fiber sculptures are the result of an artistic practice full of experimentation. Thread—once only used as a decorative element in his work—is now his primary medium as he constructs dramatic, yet inviting works of fiber art. He works exclusively with wool, cotton and copper wire and often uses found materials.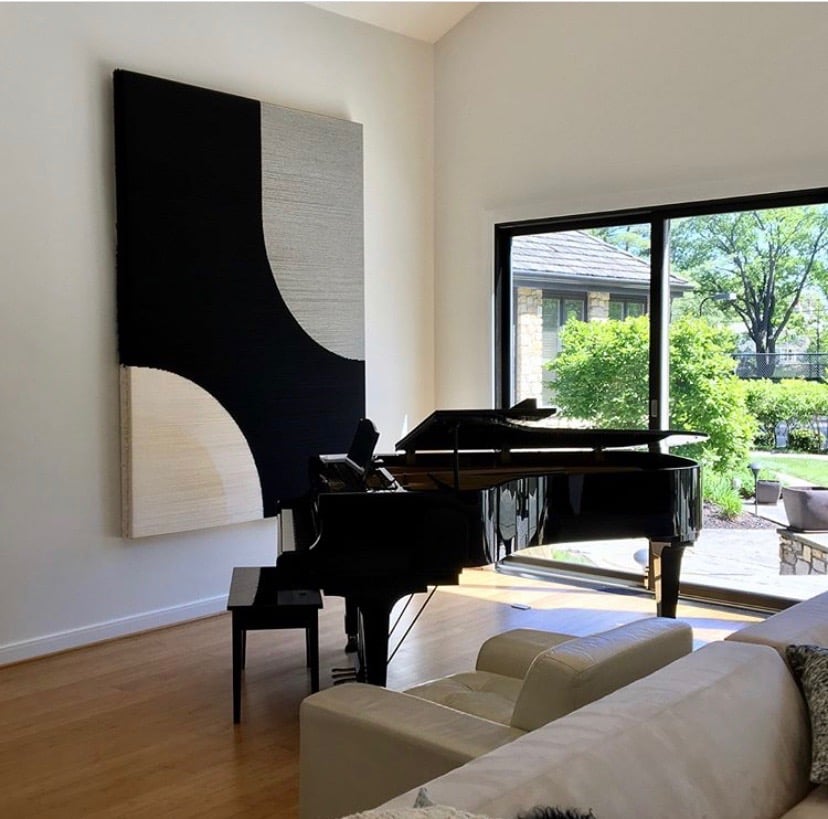 Orbiting Around You by Marco Querin


...And that's just a selection of the #IndiewallsArtists creating work with textiles, thread, and more. Browse the Indiewalls catalog by keyword (textile, tapestry, whatever you like) to find the fiber art of your dreams.
----
Header Image Credit: Indiewalls worked with Maryanne Moodie to create this handwoven tapestry for Texican Court, in Irving, TX. See our Project Gallery for more details.