Summer is here and we're dreaming of the beach—but what would a summer vacation be without a spectacular hotel? We've pulled together our favorite Indiewalls projects that are screaming summer—here to inspire you to book your next trip.
The Marriott Newport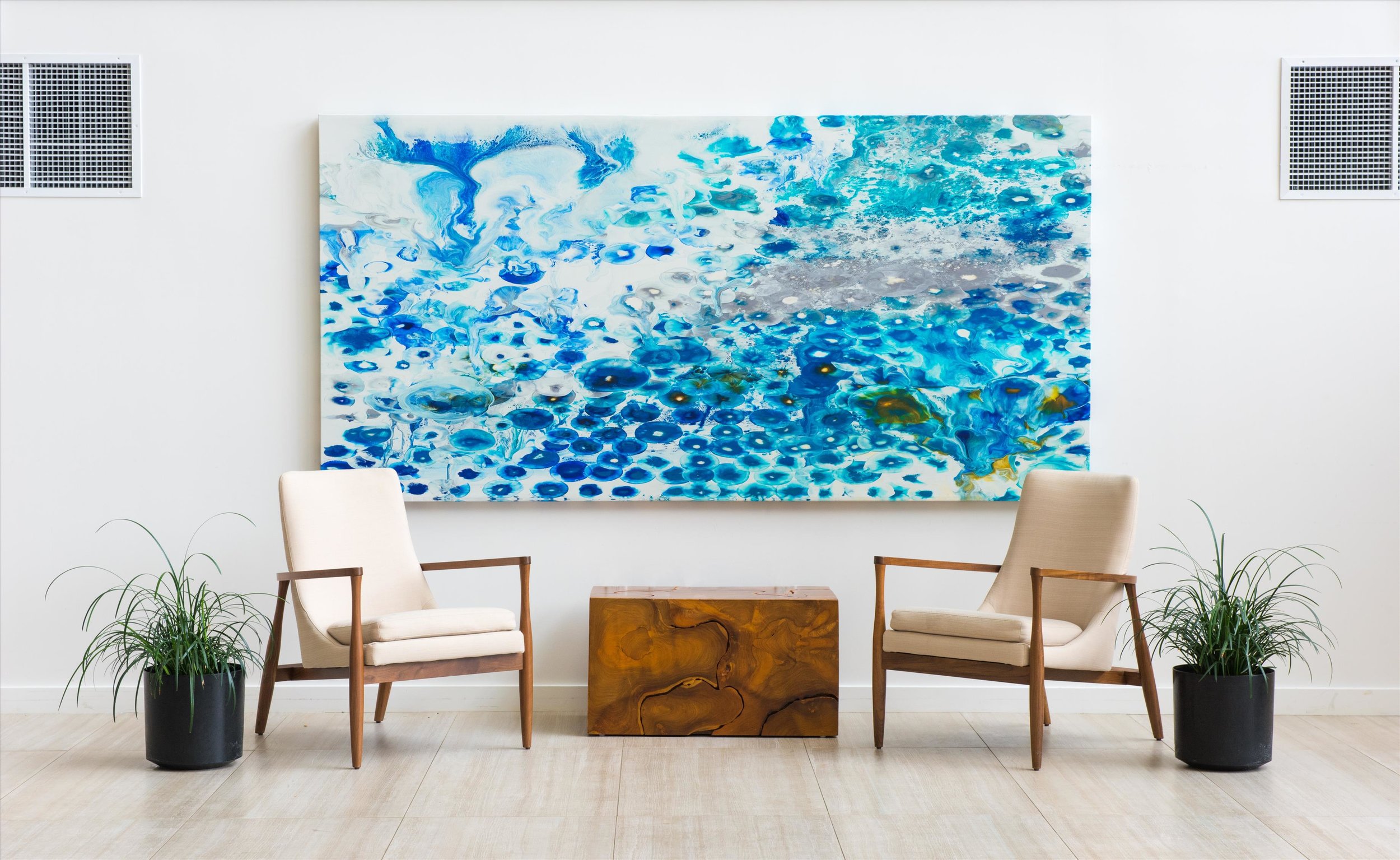 New England is known for its preppy, seaside towns—and it's hard to find a more charming town than Newport, Rhode Island, known for its lobsters and the America's Cup, the annual sailing competition that's one of the oldest sporting events in history. In the center of town lies the Marriott Newport, a classic, all-American wooden hotel located on the waterfront. We partnered with Edge of Architecture to customize an art collection that features pieces that draw attention to the hotel's waterfront location and Rhode Island's maritime history. Using the sea as a reference point, we filled the Oceanic Oasis collection with works that illustrate water's abstract beauty and practical function.
See the full gallery here.
The Loews Coronado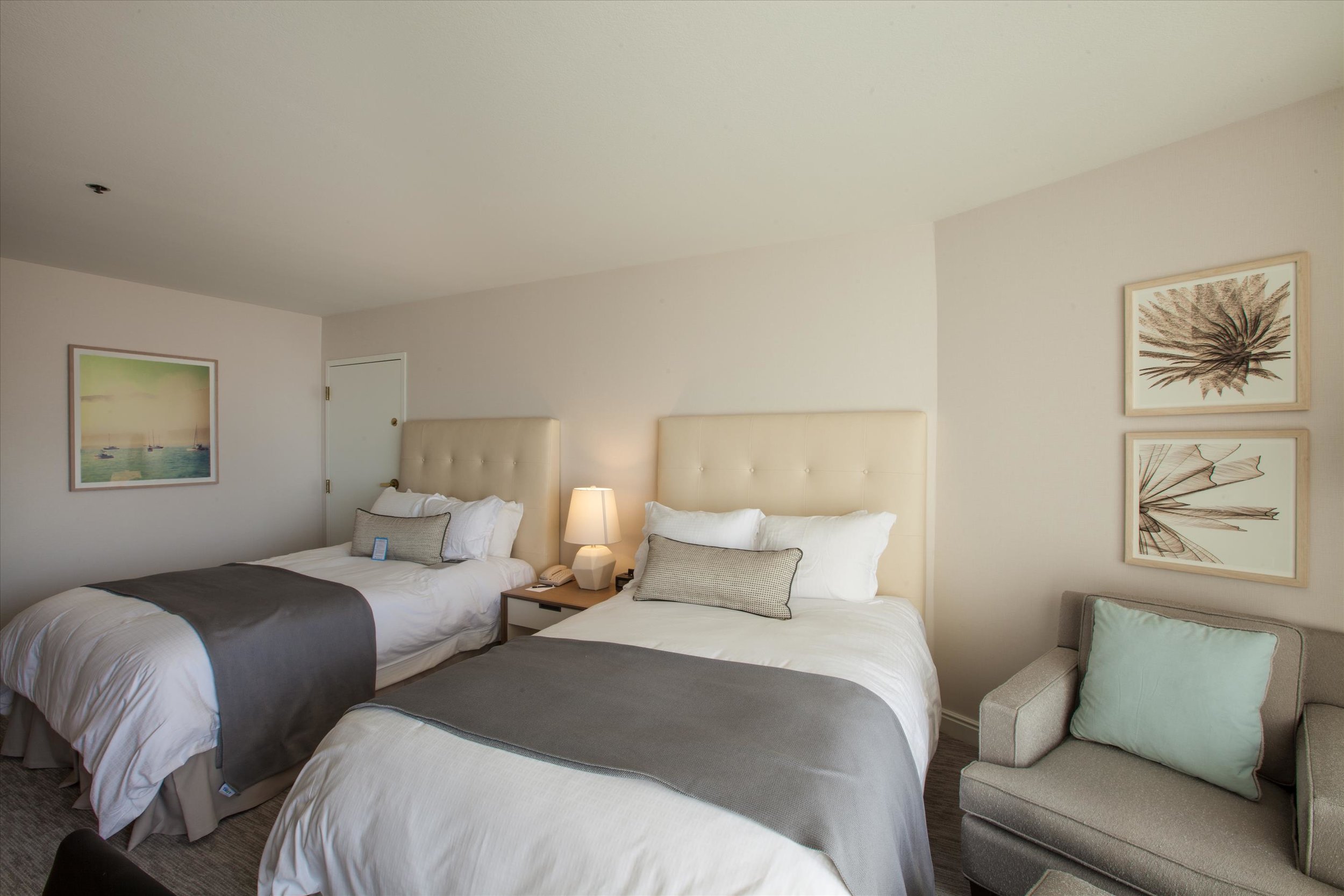 The Loews Coronado hardly needs an introduction, sitting perched on a private island looking out onto San Diego. We partnered with Gensler Design to decorate the guest rooms of this historical hotel in a neutral yet nautical aesthetic, with ocean blue paintings of sailboats and watercolor paintings of waves rolling onto the sand.
See the full gallery here.
The Hilton Los Cabos
Nothing like Mexican beaches to get you inspired to plan your next tropical getaway. The Hilton Los Cabos is an upscale tropically stationed amidst the palm trees of the southern coast of Mexico's Baja Peninsula. Working with design firm HBA, we pulled together a curated collection of art that invokes contemporary culture and vibrant local Mexican history, embodying the region's evolving identity, first as a remote outpost for missionaries and now as a destination for modern adventurers.
See the full gallery, here.
The Loews Miami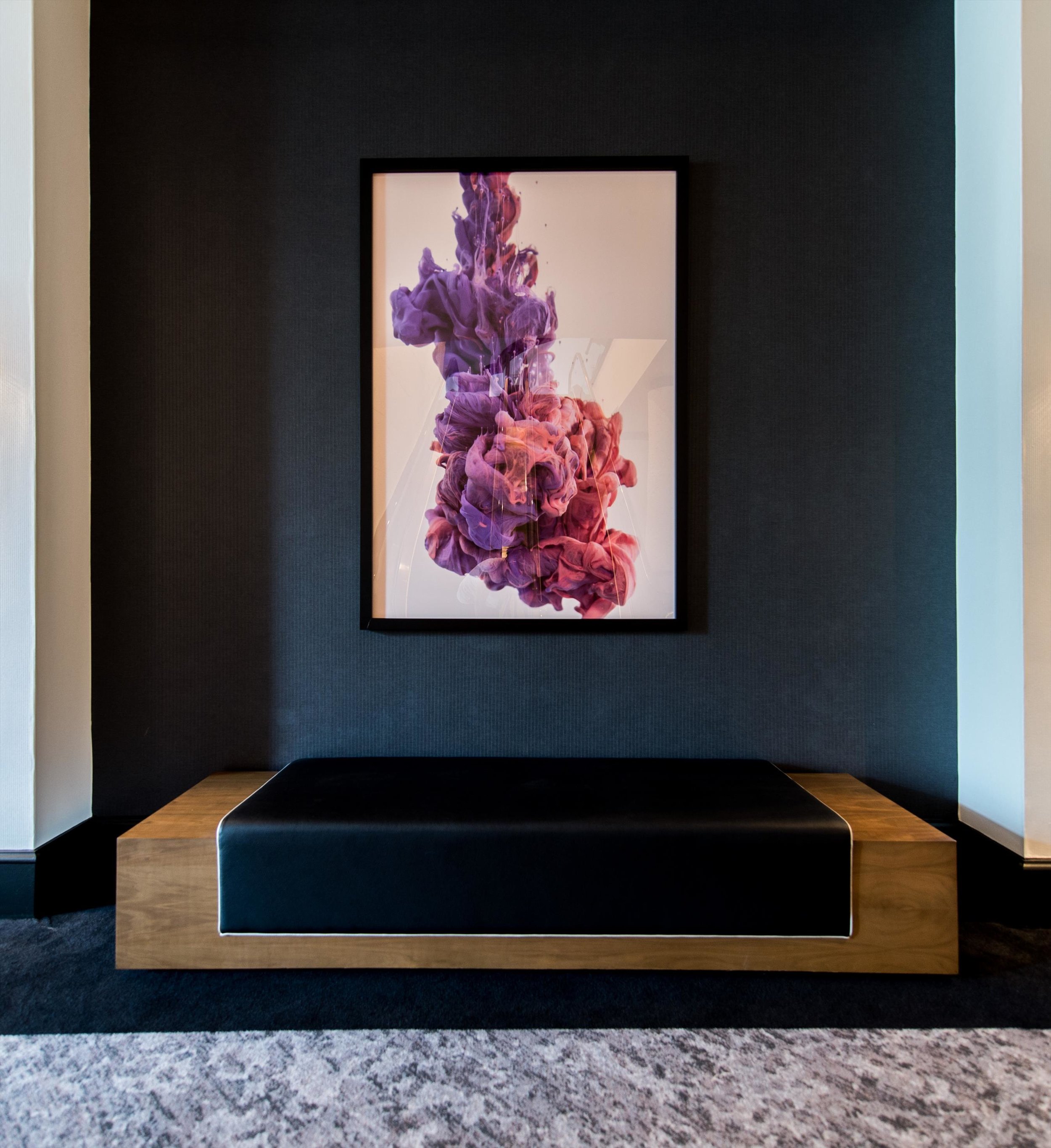 We partnered with Simeone Deary Design Group to curate bright artwork that stands out among the mod, black-and-white decor of the Loews Miami South Beach. From bulbous underwater clouds to aerial beach images, the works evoke the ocean and its currents in a dramatic fashion that's perfect for the over-the-top style of South Beach.
See the full gallery, here.
Want more Art x Design?