Summer has arrived and we're drawing inspiration from tropical destinations and outdoor venues. Here's what we've been reading & what we've been up to so far.
Hotel Scene
Boutique hotels monetize largely on another currency: the coolness factor. A mix of location, community, vibes, and décor contribute to a hotels success—or ultimate demise. Hotel News Now looks inside Hotel Indigo's neighborhood-based approach in the pursuit of the elusive coolness factor in major markets including London, Washington, Hong Kong, and New York.

Photo courtesy of Hotel Indigo
It's not just about business travel anymore: the future of hospitality will be determined by millennials, who are spending and traveling more than ever. Read the stats and get the scoop on the Social Table blog.
Vacation Inspiration
Can't make it to the beach? Just head to the bar. Hotels these days are upping the ante and creating incredible food and beverage programs—with design to match. Leading the charge is the Freehand, with its award-winning, tropical cocktail bar, the Broken Shaker. The Miami-based cheeky tiki hostel chain just opened its New York outpost in Gramercy, and we'll be spending our weekends drinking cocktails with umbrellas.
Impeccable design and a sustainable footprint? The Ethicalist looks at the most beautiful, eco-friendly hotels around the world.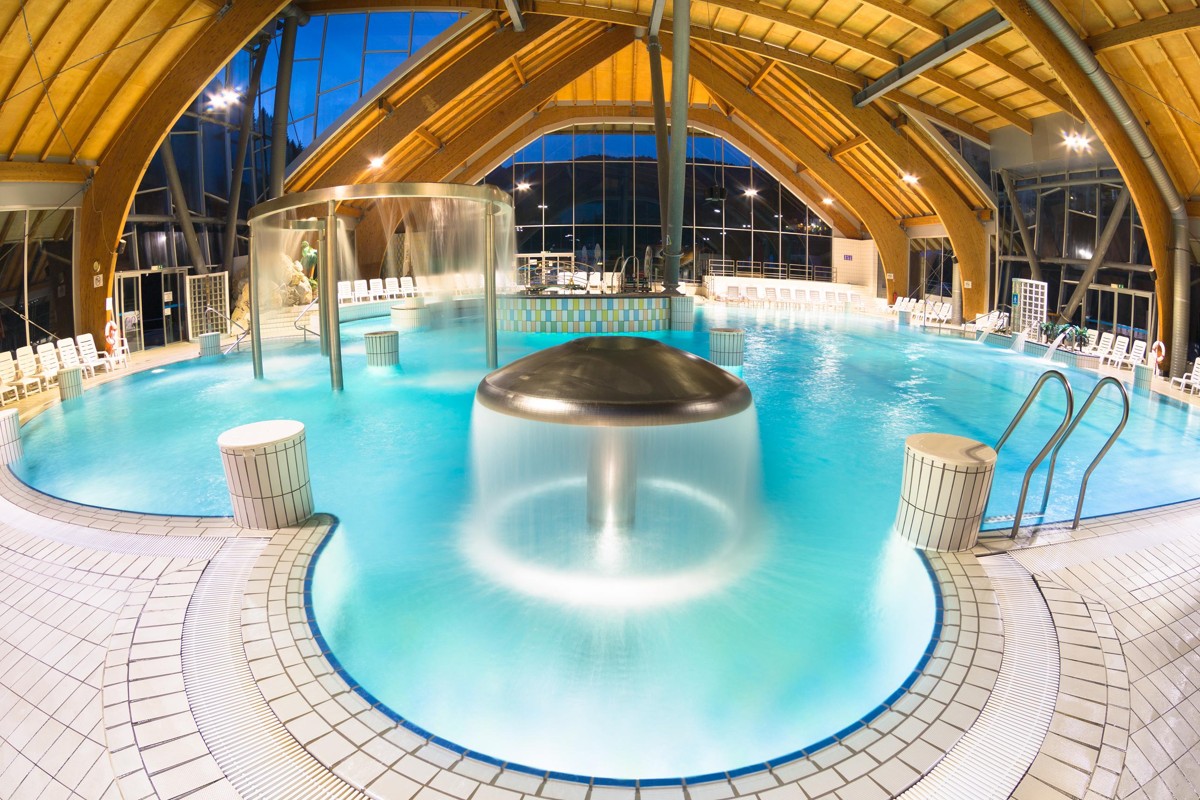 Photo courtesy of Snovik Thermal Spa
Let's get outside! Condé Nast Traveler highlights the world's most beautiful hotel rooftops.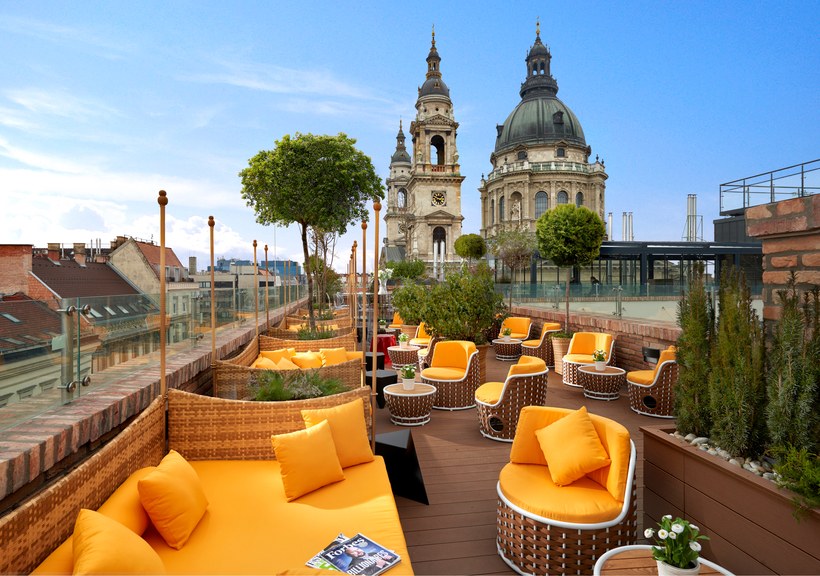 Photo courtesy of Aria Hotel Budapest
Looking to be a little bit extra? We're swooning over Town & Country list of 15 over-the-top hotels, with options like tea time with giraffes and sleeping under the stars in an igloo. But our favorite has to be a hotel built in a refurbished 727 jet above the Costa Rican jungle. Like Lost, but in a good way.
Indiewalls Out & About
In addition to good reads and great art curation, the Indiewalls team has been out and about —here's our latest.
Following the HD Expo in Las Vegas, we hosted a tour of Seven Magic Mountains with our friends and clients from Rockwell Group, Perkins+Will, and Red Lion Hotel Group.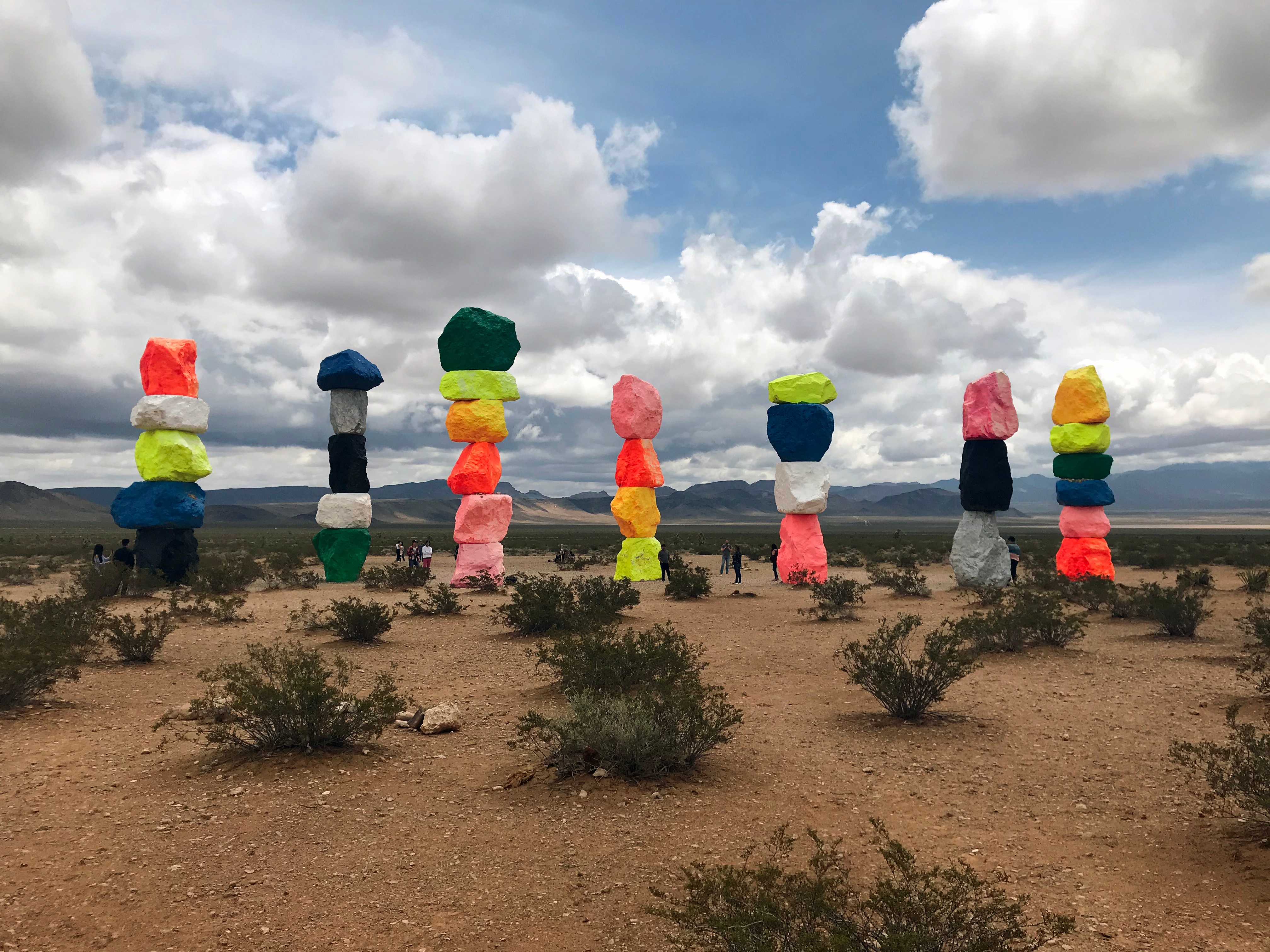 In 1973, a group of designers created an exhibit of art and decor inside a midtown Manhattan home to benefit the Kips Bay Boys & Girls Club. The annual occasion has evolved into a must-do for interior designers and artists. Our curatorial team had a blast—and walked away with plenty of inspiration.