With an independent artist community of over 2000 amazing creatives, it can be hard to sift through all of them. We'll be highlighting local artists from major (and minor) cities around the globe to help introduce interior designers, artists, and other creatives to our amazing community.
Continuing our series that spotlights local artists in key regions across the nation, this week we're taking a dive into Denver and the surrounding Colorado area. This growing city has seen a surge in new hotels, food halls, and mixed-use spaces that leverage local creatives to make each space unique and relevant.
Check out a few of our favorite local Colorado artists below!
Dave Rittinger
Dave Rittinger's sculptures and 3D wall works blur boundaries between art, design, architecture. His most recent works incorporate lighting to add a deeper sensory dimension. "His lightweight abstract geometrical works are inspired by complex mathematical geometries and dynamic celestial subject matter."
Jonathan McAfee
Painter Jonathan McAfee started focusing on figure painter after graduating with his B.F.A. This quickly became a deep study into portrait painter. His portraits are evocative, emotional, and gestural. They have the ability to convey emotion and depth through color and line work.
Ugljesa Janjic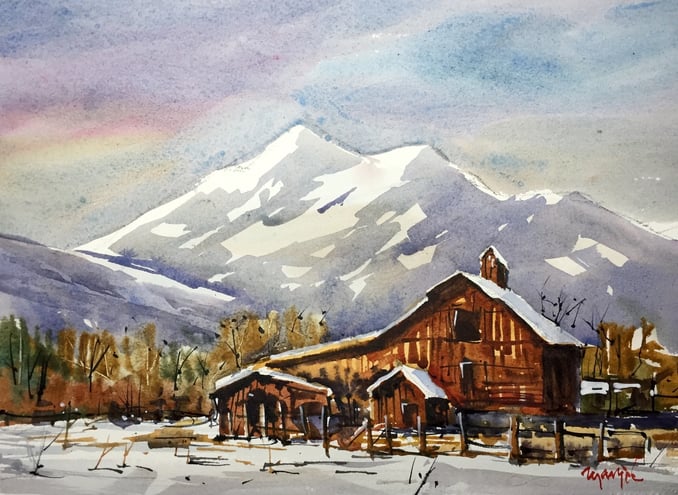 Boulder based Ugljesa Janjic is a city and landscape painter in addition to an architect. His watercolors convey the atmospheric beauty of the Great West while paying credence to iconic architectural moments.
Jeffrey Sloan
Art Director, Designer, and Creative Jeffrey Sloan is constantly busy photographing, creating, and dreaming up innovative new graphic concepts. We love how his western aesthetic fuses with a design forward sensibility.
Chloe Hedden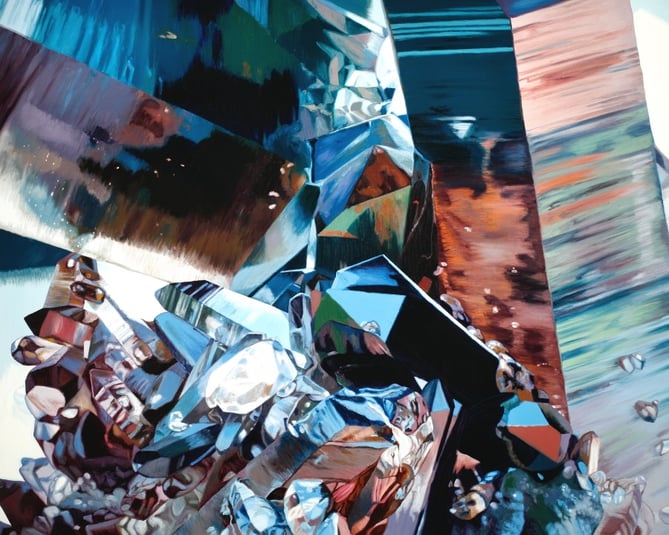 RISD graduate and talented artist Chloe Hedden looks for the intricate in the ordinary and the unexpected in the natural. Her masterful painting skills come through in visually stunning work that is both aesthetically pleasing and highly conceptual.
Bobby McGee Lopez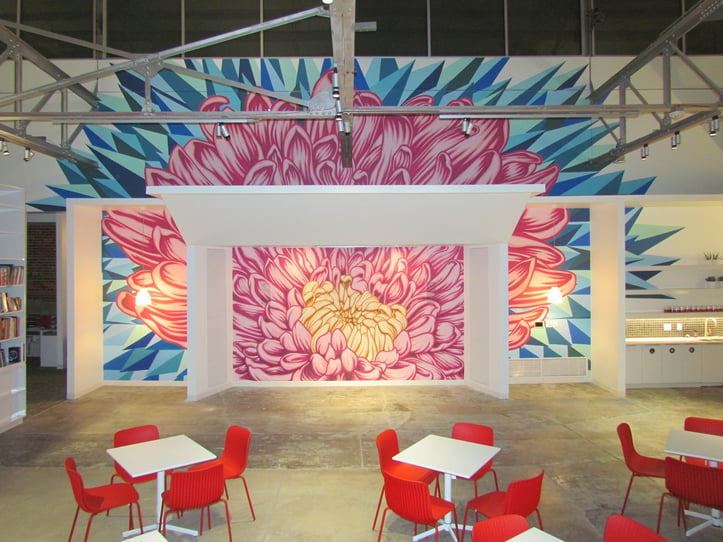 Artistic nomad Bobby McGee Lopez paints murals, canvases, and bodies. His vibrant works combine nature and esoteric theory into visually compelling pieces with a timeless aesthetic. Lopez currently splits his time between Colorado and Hawaii.
Abbie Powers
One can't compete with the lyrical honesty of Abbie Power's work and words ... "Abbie R Powers is an installation, performance and video artist working primarily in silk, the female figure, movement and video projection. Hand-dyed expanses of silk reference the sublimity of the natural world, the intimacy of the figure, and the evanescence of our breath. The figure communicates through modern dance movement while video projection brings to life painted and sculpted works."
Jennifer Ivanovic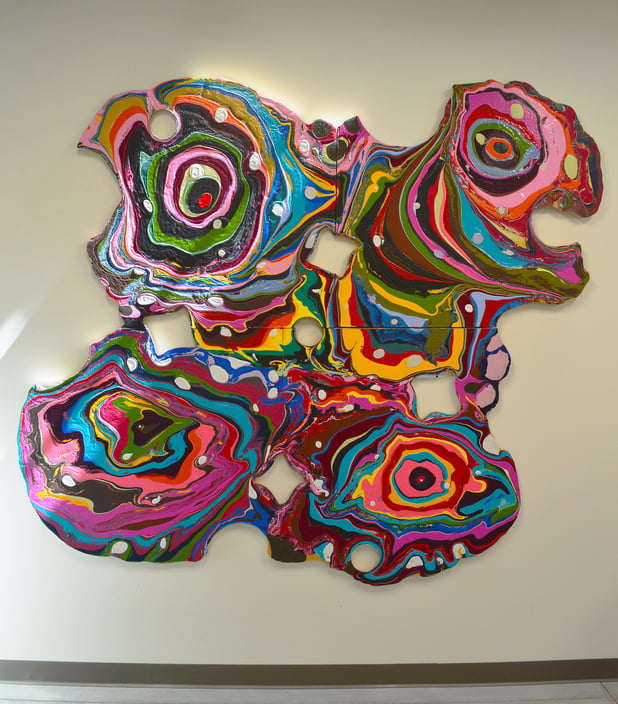 Jennifer Ivanovic creates paintings with poured paint that she's blows and directs into place with toothpicks and straw. Her color field paintings blend theory and nature through organic processes that culminate in colorful works. Each piece is a silent meditation on the power of gravity in our daily lives.
Christopher Hawkins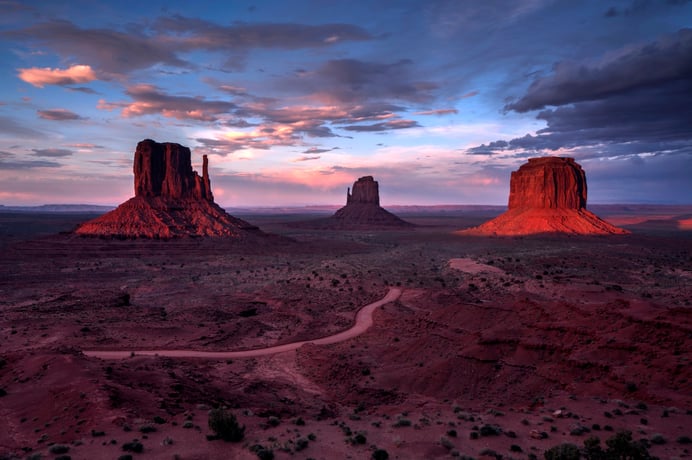 What's the West Coast without a little photography? Photographer Christopher Hawkins expertly captures the beauty and grandeur of the Western United States. His imagery clearly conveys the power of open, natural landscapes.
If we missed anyone or you know other great artists in Denver, don't hesitate to let us know in the comments. We welcome all to apply.
Want more Art x Community?
---
Stay on top of new artist additions, recently completed projects, and Indiewalls updates. Sign up for our newsletter!