What should you be adding to your social calendar for May? Our recommendation: a healthy dose of inspiration, starting with this definitive list of art fairs and design shows coming to the 5-boroughs next month.
NADA House (Governor's Island, New York) | May 2-August 4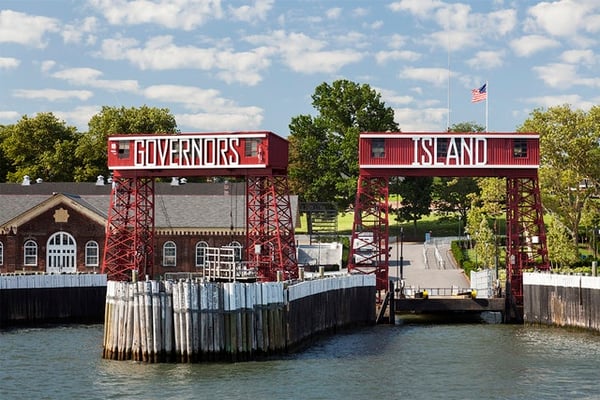 Governors Island Signage by Pentagram | Image credit: Pentagram
Official: "NADA (New Art Dealers' Alliance) House, the organization's second off-site exhibition on Governors Island, features 45 artists from NADA Member galleries and non-profits in a new, expanded format across 34 rooms in three historic, turn-of-the-century Colonial Revival houses."
Why We Recommend: As if the excuse to ride the Governors Island Ferry weren't enough, the NADA's edgy aesthetic and situational set-up ensures that visitors will walk away with a new point of view on how art can transform space.
Moniker Art Fair (718 Broadway, New York | May 1-5)
Official: "A hyper-curated, five-day contemporary & urban art showcase, featuring an international roster of artists at the cutting edge of culture in NoHo."
Why We Recommend: Moniker may call itself an international art fair, but is infused with the unique culture of local New York City artists. This is a fair to experience the raw creativity that one can usually only see from behind the closed doors of an artist's studio with a distinctive NYC-inflected flair.
Frieze Art Fair

(Randall's Island Park, New York) | May 2-5th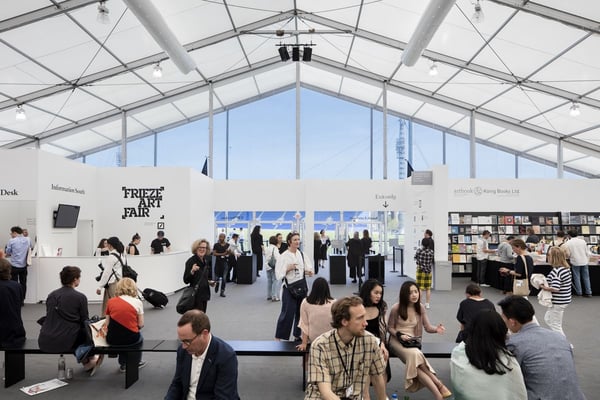 Frieze Art Fair, Randall's Island Park | Credit: Curbed New York
Official: "View and buy art from more than 1,000 of today's leading artists and experience a curated program of talks, performance and new artist commissions."
Why We Recommend: Among New York City art fairs, Frieze may be rivalled only by the Armory Show in legacy and prestige. Frieze features leading galleries and artists from around the world setting the trends (and prices!) for contemporary, commercial art.
The Other Art Fair (Brooklyn Expo Center, Brooklyn) | May 2-5th
Official: "The Other Art Fair is the leading artist fair to discover and buy art direct from the very best emerging artistic talent."
Why We Recommend: At Indiewalls, one of our core values is support of independent artists. In fact, last year we paid out more than 1 million dollars to our artist community, and we're hopeful that number will just keep growing. At this fair, visitors get the chance to interact directly with artists and learn more about their creative process first-hand.
TEFAF Spring (Park Avenue Armory, New York) | May 3-7th
Official: "TEFAF champions the finest art through the ages and from around the world. It brings together a network of top international dealers, who, through a combination of expertise and accessibility, inspire lovers of art from around the world."
Why We Recommend: TEFAF New York Spring only launched two years ago, and it has since carried an esteem for high quality Modern and Contemporary Art and Design, sprinkled with some antiques of their Maastricht and New York Fall Fairs. Transforming the Park Avenue Armory into a ritzy jungle of cascading florals and trend-setting art, the fair is more than an instagram moment, it is a place for professionalism and mingling.
Brooklyn Designs (Brooklyn Navy Yard, Brooklyn) | May 10-12th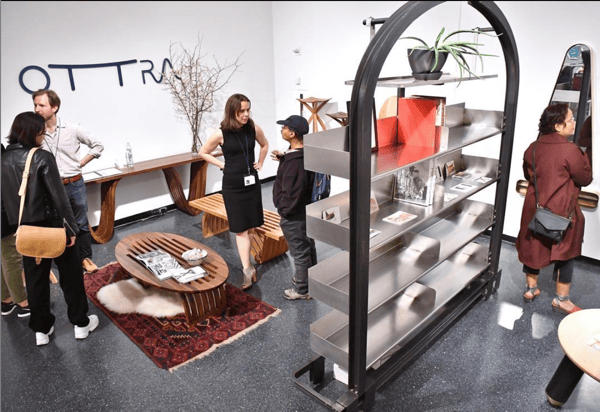 Brooklyn Designs exhibitor Ot/tra by Zimmerman Workshop | Credit: @bklyndesigns Instagram
Official: "BROOKLYN DESIGNS is Brooklyn's premier design event showcasing a cross section of design, architecture and art...serv[ing] as an incubator for emerging designers as well as a platform for established brands producing a range of creative products across furniture, lighting, tableware, art, textiles and jewelry."

Why We Recommend: You've probably heard of the big fairs for interiors in May, like ICFF. And not to say that ICFF isn't great (it is, we'll be looking forward to heading that direction, too), but if you're looking for a slightly edgier, raw approach to design, make sure to jot down Brooklyn Designs on your calendar. Timed to coincide with NYC x Design, this event is your chance to get a peek into Brooklyn's born and bred creative economy.