Indiewalls collaborated with Studio 3877 and artist James Strickland to create an impactful installation in the lobby of Hilton Garden Inn Annapolis. The design team reached out to us with the idea for a suspended installation composed of small components hung at varying heights. The goal was to use these components and the negative space around them to form an abstracted image.
Based on the property's location less than a mile from Annapolis Harbor and the United States Naval Academy, we developed a concept of using a swarm of bird shapes to create a three-dimensional image of a sailboat in full sail moving through the water. Artist James Strickland, an avid sailor with a wealth of knowledge about various types of sailboats, was a natural choice for this commission.
Using a grid structure suspended from the ceiling, Strickland hung three rows of steel wire fitted with bent aluminum bird forms. The individual forms are reminiscent of bird wings on the down stroke. Combined with the slight swaying movement of the piece, the overall effect is one of dynamic movement. As you step back from the artwork, these individual birds coalesce into a sailboat making its way through the harbor.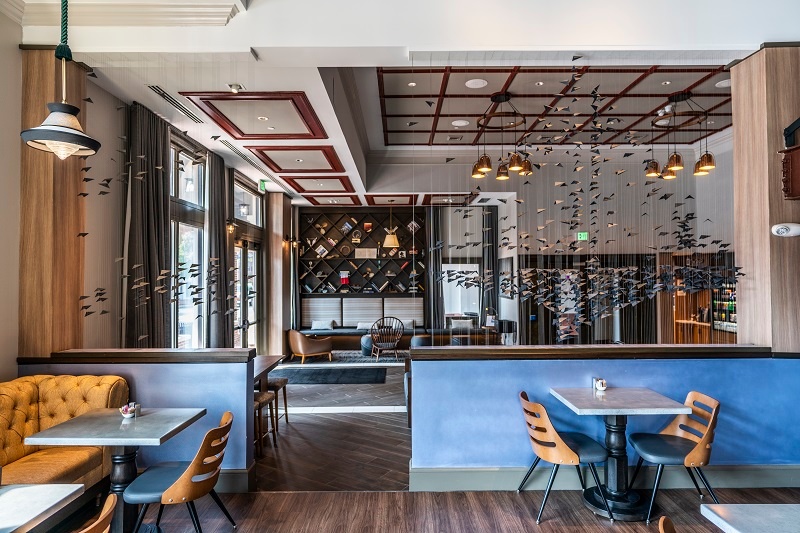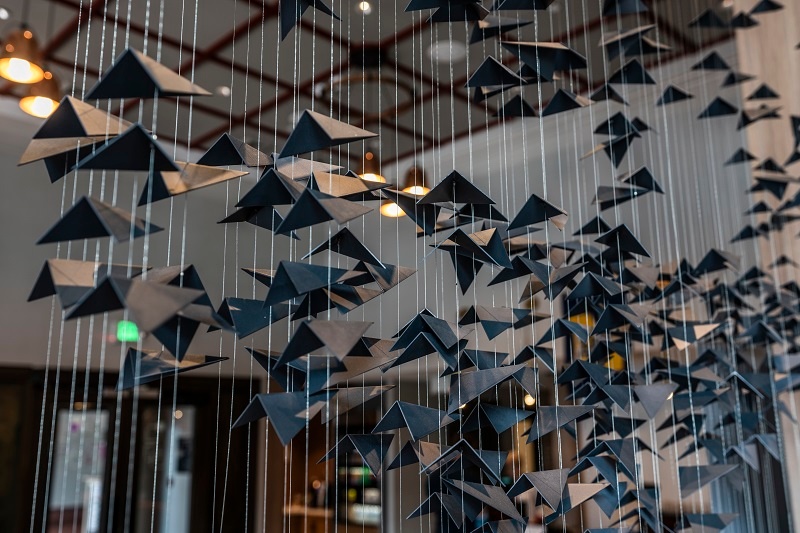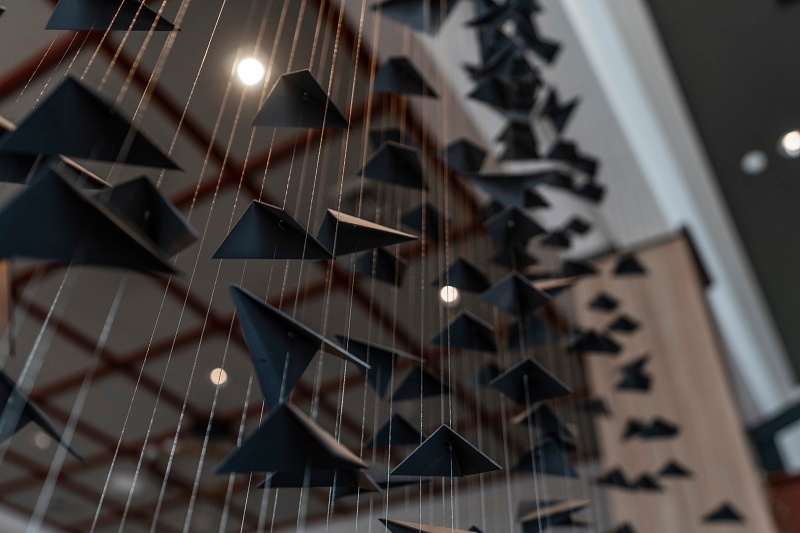 See the full project in our Gallery.