The Marriott St. Louis Grand blends sophistication, style and comfort for the modern business traveler and adventurous tourist. Located in the heart of downtown St. Louis, this renovated hotel provides guests with convenient access to all the area's top destinations, including the many attractions on Washington Avenue. Situated near the Convention Center, the Gateway Arch, and just minutes from the Metrolink this hotel is an ideal place for those wanting to explore the city.

Indiewalls joined forces with Stonehill & Taylor to design a collection that celebrates St. Louis past and present as well as urban living. Below, we highlight a few of the included artists.
Ohio based sculptor Olga Ziemska creates large-scale work inspired by nature, science, philosophy, and history. Putting a local spin on these ideas, Ziemska created "Course" a custom installation made from vintage pictures and cabochon buttons. From far away an undulating wave pattern provides an attractive visual focal point, but as visitors come closer, they notice that each circle is a singular image. Ziemska meticulously affixed over 70 vintage photographic images on circular discs showcasing the iconographic history of St. Louis.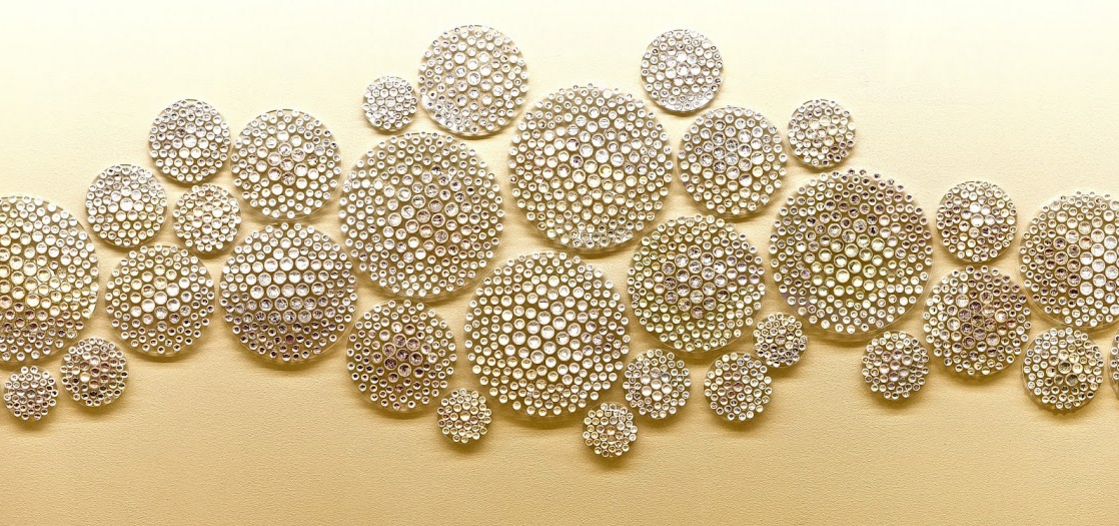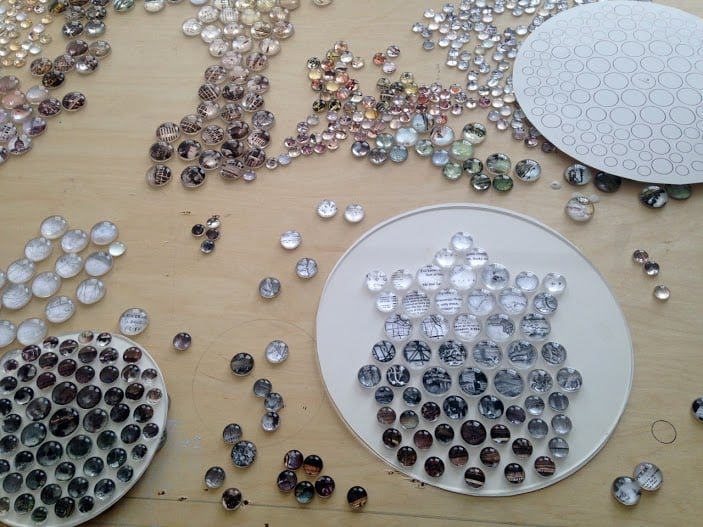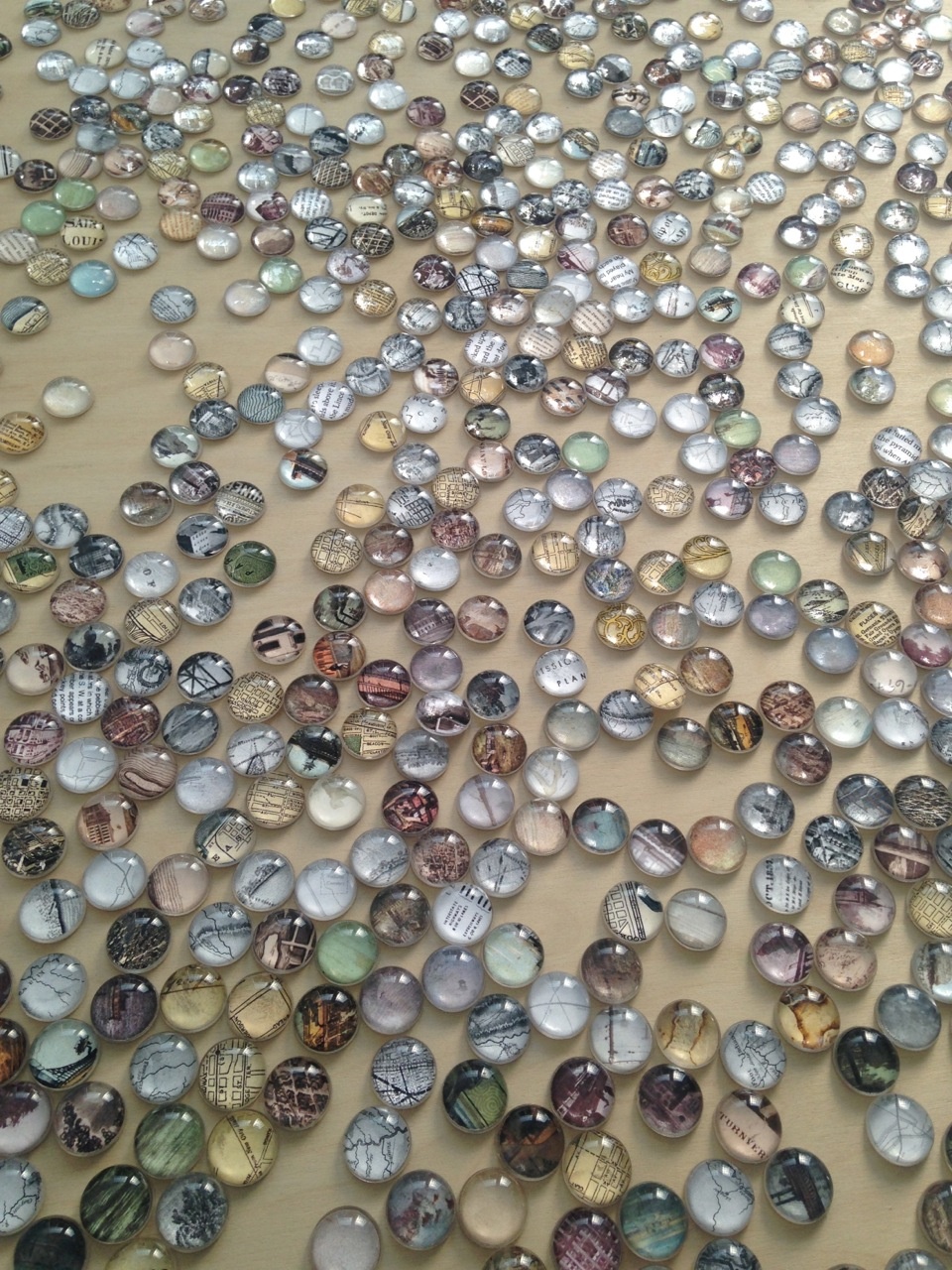 J Ryan Roberts moved to New York City on a one-way ticket to fulfill his dreams of becoming a photographer. More than a decade later, he is revered as both a successful commercial, editorial, and artistic photographer. Tasked with the challenge of creating a snapshot of St. Louis past and present, Roberts flew to the Gateway of the West to capture the city's iconic architecture. Culminating in a visual panorama entitled "Some Assembly Required," which greets visitors behind reception, the creatively combined photographs are snapshots of the city's recognizable landmarks.

Explore each vignette up-close by clicking on the image.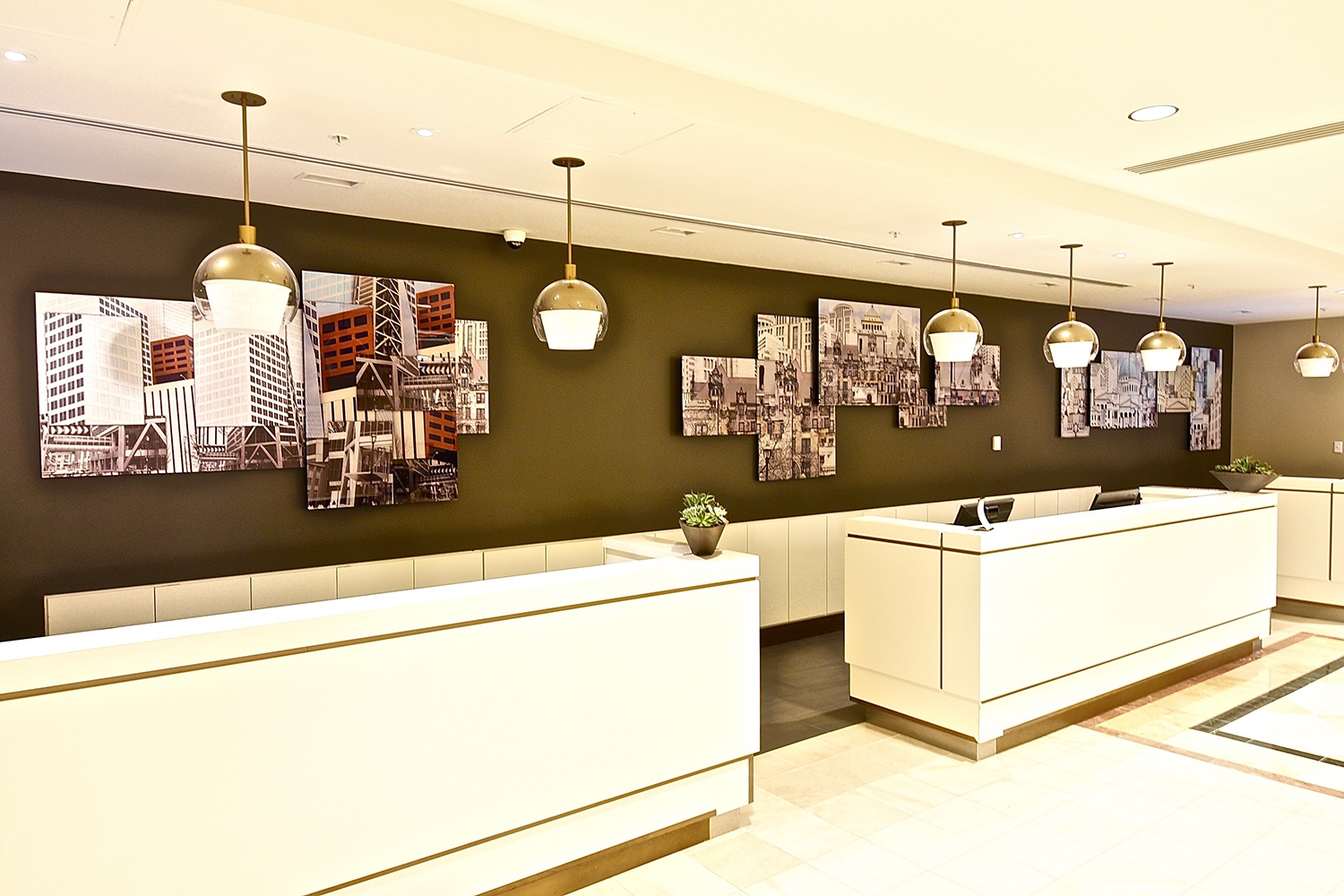 We hope you enjoyed this journey through the Marriott St. Louis. Let us know what you think in the comments? To see more shots from this project and peruse others, check out our Project Gallery.