Is there any better sentence than, "Oh that? I got it at a little shop in Paris."
Sure, you love your hometown boutiques and favorite galleries, but who doesn't enjoy discovering hidden treasures in foreign cities? To help guide your next European getaway, we've pulled together a list of our favorite design boutiques from the continent's top destinations.
Whether you're an artist or interior designer, we're sure you'll love this collection of the best design boutiques. Browse below and daydream about your next trip.
London

Michelin House, 81 Fulham Road, Chelsea
The Conran Shop sells a colorful assortment of modern furniture, gifts, lighting and accessories. No piece is purposeless. While prices are definitely on the high end, a visit to Conran is worth it just for the window shopping. Flip through their curated literary collection, sniff every perfume and examine the stunning light fixtures that are as beautiful as they are functional.
The store is housed in the Michelin building, which was the first UK headquarters for the Michelin Tyre Company in 1911. The architecture is extraordinary, part Art-Nouveau, part Art-Deco (20 years before its time). You also won't want to miss the three stained-glass windows featuring none other than the Michelin Man.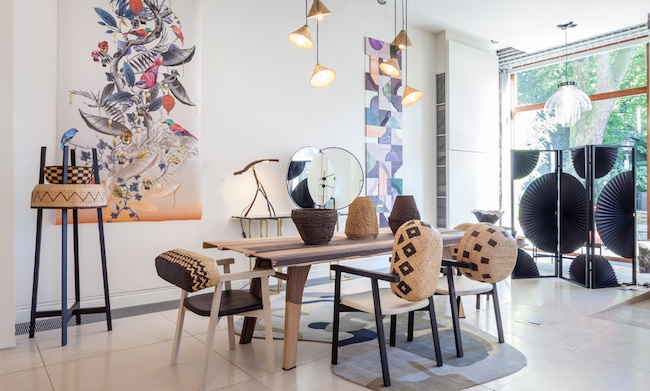 2 North Terrace, Alexander Square, Knightsbridge
Mint is an interiors shop renowned for its contemporary collection and creative merchandising. They made a name for themselves by offering exclusive works by both new and internationally-recognized designers. The shop has a strong focus on interpreting the latest interior design trends. Many one-off and limited-edition pieces are exclusively for Mint, so having them in your home will make friends and family very jealous.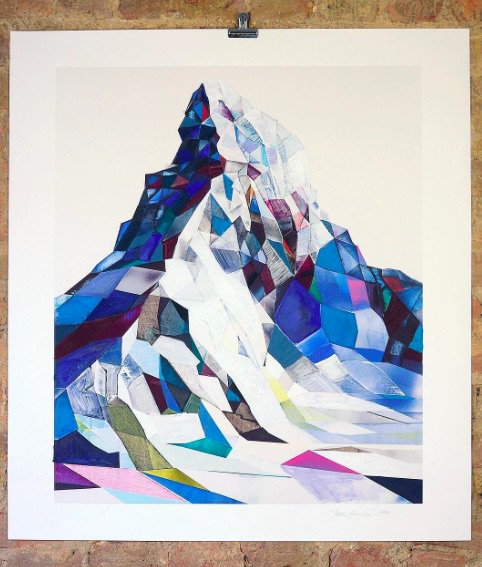 156 Columbia Rd., Shoreditch, Bethnal Green
Tucked away in London's artsy East End, Nelly Duffy is an exhibition space and shop featuring original art "from the street, tattoo and graphic art world." In fact, it's one of the first galleries in the world to exhibit street art. It's internationally-recognized as one of the most innovative and forward-thinking stores of its kind. Inside you'll find a number of limited-edition prints from some of the most talented up-and-coming artists from around the world. The owners have a keen eye for what's trending, so stop by often.
Paris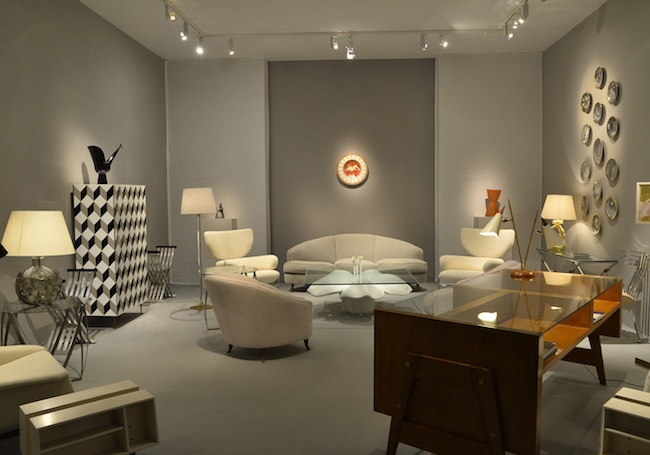 20-26 Galerie Véro-Dodat, 75001 Paris
Located inside one of Paris's famous covered arcades, Galerie du Passage is the place for rare 20th-century furnishings and objets d'art. You'll find quirky antiques, midcentury ceramics animal-inspired furnishings inside.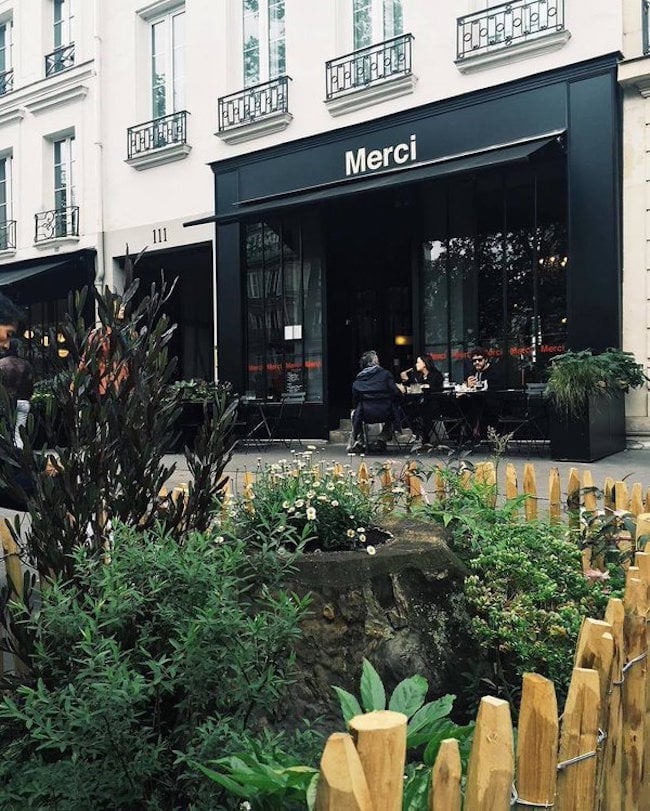 111 bd Beaumarchais, Marais Nord, 3ème, Marais
Merci is the multi-level 16,000 square-foot cult concept store. Their main floor cafe features wall-to-wall books and tall windows that open onto a stunning courtyard. The store itself sells items any designer would drool over, from Yves Saint Laurent fashions to bistro chairs. The always-changing display is well-curated—unsurprising given that it's owned by the same people who run the French children's brand, Bonpoint. You'll always find at least one treasure you have to buy, never mind the once-in-a-lifetime browsing experience.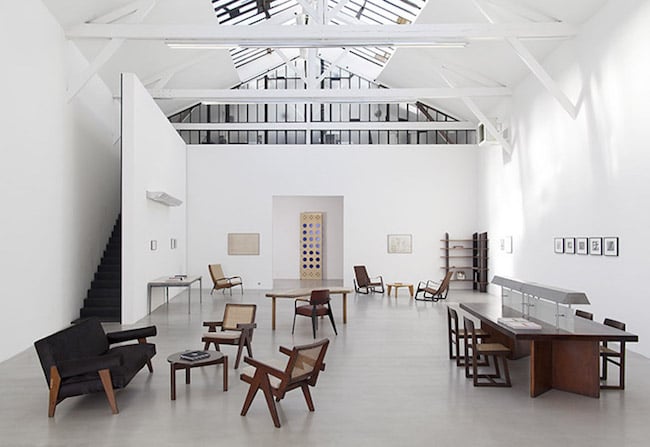 5 rue des Taillandiers F-75011, Paris
If you only have time to visit one interiors gallery in Paris, make it Patrick Seguin. The name of the world-renowned dealer has become synonymous with 20th-century design. His showroom, a former warehouse in the Bastille district, features ever-changing exhibitions which have included works by some of the greatest names in modern design: Jean Prouvé, Le Corbusier, and Charlotte Perriand.
Milan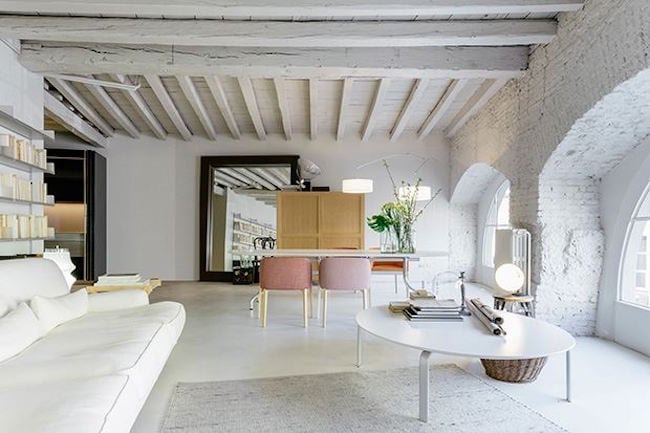 Via Santa Cecilia, 7, 20121 Milan

Called the "most beautiful store in the world" by American designer George Nelson, De Padova is a massive space dedicated to the best in design. Since 1956, the brand has showcased their passion for Italian heritage, but their new location in a romantic cul-de-sac has more of a global focus. Its sprawling 1100 sq m showroom spans two floors and stocks the latest international trends in both furniture and accessories.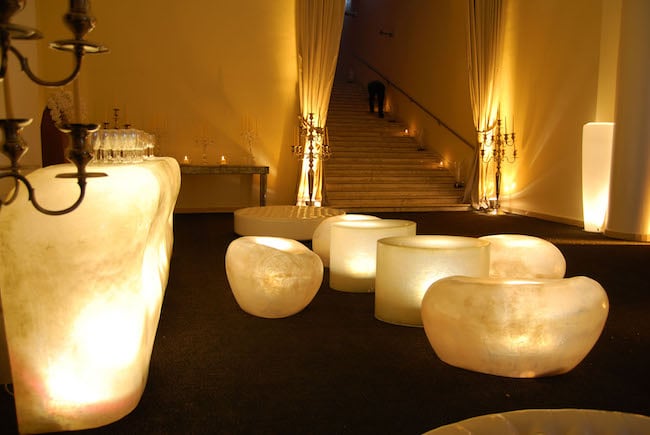 Viale Campania 51, 20133 Milan, Porta Vittoria

Over the years, this historic vintage design headquarters has specialized in furniture restoration of items from 1950 to 1980. The industrial warehouse was recently renovated in April 2016 and now houses over 5000 pieces—from tables, chairs and their famous selection of chandeliers. Unlike most vintage collections, Spazio 900 also houses working electronics, including a 1954 Ericsson telephone and a rare 1930s Olivetti typewriter. Most items can also be rented for use in film and photoshoots.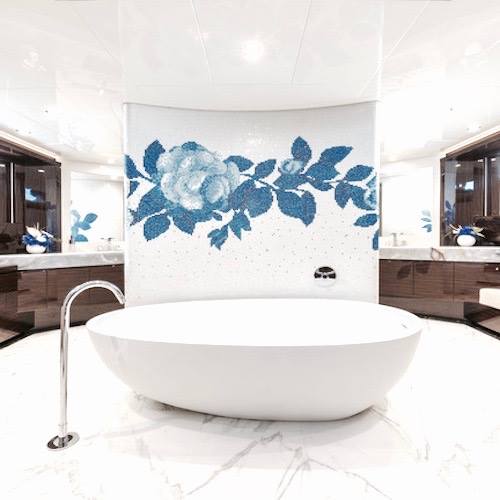 Via Senato, 2, Milano

Bisazza is famous for glass mosaics, producing a wide range of designs from Warhol-inspired flowers to trompe-l'oeil fireplaces. New collections are constantly coming through their main showroom.
Berlin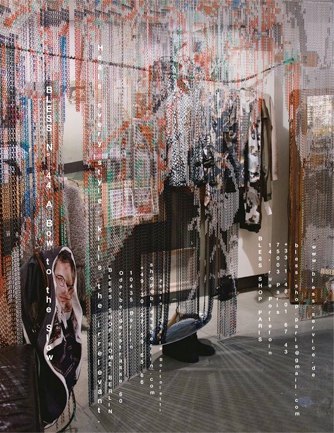 Oderbergerstrasse 60, backhouse 3rd floor 10435 Berlin
Bless is unlike anything else you'll find in Berlin or in the rest of Europe. Head to the third floor of Altbau apartment, ring the bell and you'll be greeted by the apartment's resident. The Berlin-based label has gone through many hands. Originally founded in 1997 by Desiree Heiss and Ines Kaag the label is currently run by Mira Schröder. The small apartment is filled with BLESS products, from fashion to objects to art, curated by whoever happens to live there at the time. Pop by and ring the bell on a Thursday and Friday afternoon for a visit, a tea or a peek through the cupboard.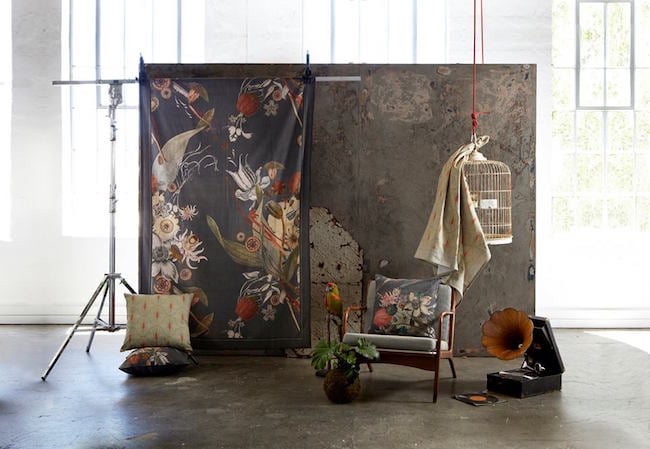 Graefestr. 80, Kreuzberg, 10967 Berlin
District Six is a lovely shop with a focus on South African design. While they primarily focus on interior design products, you'll also stumble across gorgeous handwoven bags, summertime jewelry and nature-inspired art. Whatever catches your eye, it's sure to feature vibrant colors and bold patterns.
District Six was the name of a district in Cape Town until 1960. During apartheid, this district saw the expulsion of its most colorful neighborhoods, artists and traders. Their goal for the shop is to celebrate multicultural South Africa. All products are manufactured sustainably and in small runs with great attention to detail and high-quality materials.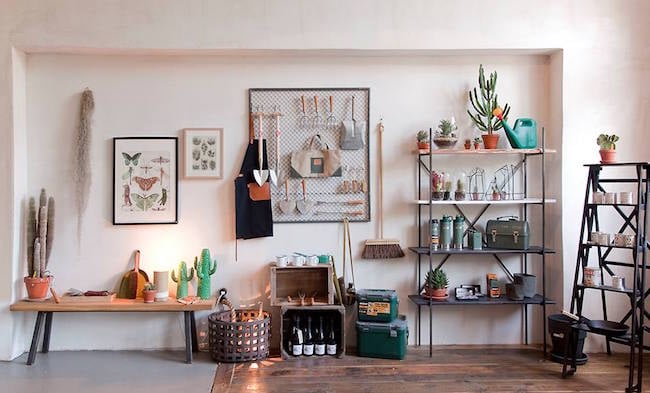 Hallesches Haus, Tempelhofer Ufer 1, 10961 Berlin-Kreuzberg
You'll find this hidden gem of a concept store inside a former post office. Hallesches Haus has since remodeled to combine the original interior with an airy cafe that serves coffee, breakfast and lunch.
The product selection includes both industrial and vintage style ranging from kitchenware, gardening tools, books, posters, lamps, furniture and decorative objects. No matter what you think you're shopping for though, you'll never leave Hallesches Haus empty-handed or with what you expected.
Copenhagen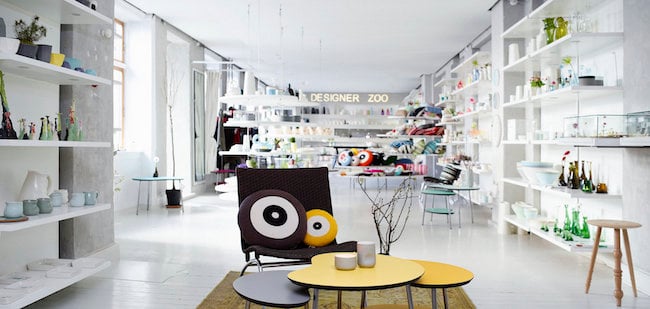 Vesterbrogade 137, Vesterbro, 1620 Copenhagen
For something a little different, visit Designer Zoo. You'll quickly find that the massive store sprawls in many directions, with what feels like endless small rooms. Inside you'll find two exhibition spaces and seven workshops where artists create ceramics, glassware, textiles and jewelry.
For 15 years this unconventional space has been combining modern Danish design with more traditional arts and crafts. It's as if an artist and an interior designer came together to offer the best of both worlds.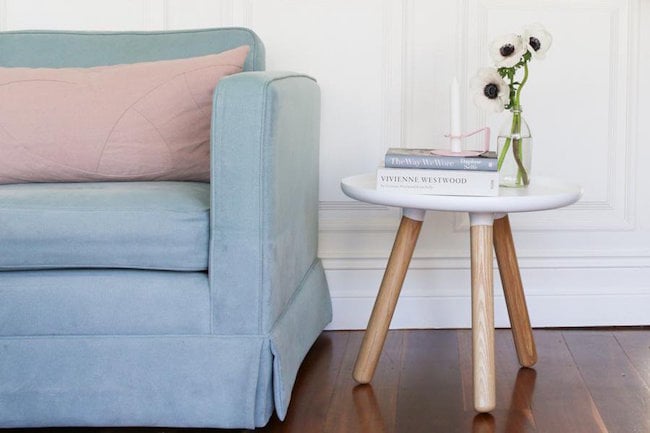 Østerbrogade 70, 2100 Copenhagen, Østerbro
The New York Times named Normann one of 12 "European Treasures." We can see why. Not only is the space gorgeous—built inside an expansive old cinema—but every night the store window is transformed into a new scene. The entire shop is even restyled every second month.
Considered one of the most innovative shops in Europe, Normann works as an exhibition space, showroom and boutique. Filled with their own brand and carefully-selected pieces from world-renowned designers, Normann is a designer's fantasy come to life.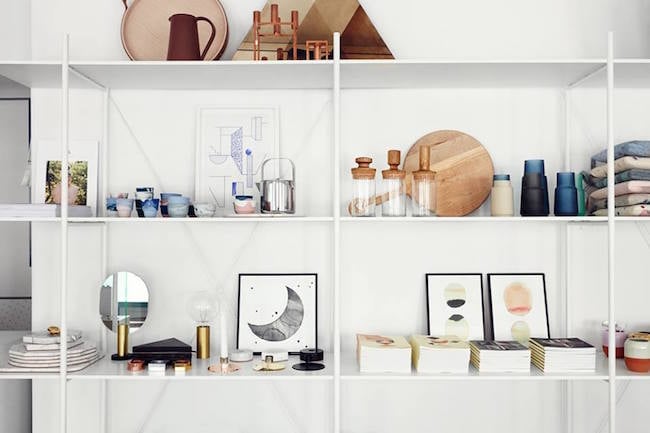 Niels Hemmingsens Gade 3, Copenhagen
Shopping at Stilleben is the essential Copenhagen design experience. If you're a long-time fan of Danish design, Stilleben is must-see. The store was created over 10 years ago and now offers the best pieces in interior design, ceramics, glass, textiles and jewelry. You'll find the boutique just off the main shopping square.
Want more Art x Culture?