Too much to see in too little time? We're bringing you the best moments of Armory Arts Week! Over the course of just six days, we're going to nine art fairs spread around New York City to capture highlights from each. Keep checking back for daily updates, or follow along on Twitter and Instagram #ArtFairSurvivalGuide. Here we go!
Your Guide to Armory Arts Week 2015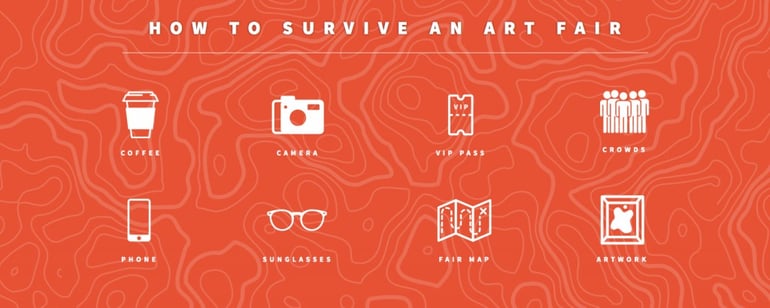 Day 1: Tuesday, March 3
Fair Dates: March 3-8
Location: Skylight at Moynihan Station 307 West 31st Street at 8th Avenue, NYC.
The vacant hallways of the James A. Farley Post Office were opened for this year's SPRING/BREAK Art Show featuring artwork by 400 artists selected by over 90 curators. Each room was transformed and hosted a unique project exhibiting work conceived around the theme, TRANSACTION.
The night started with an exciting transaction by fair directors, Andrew Gori and Ambre Kelly who kicked off the fair with a surprise wedding. Here are some other notable highlights from the fair: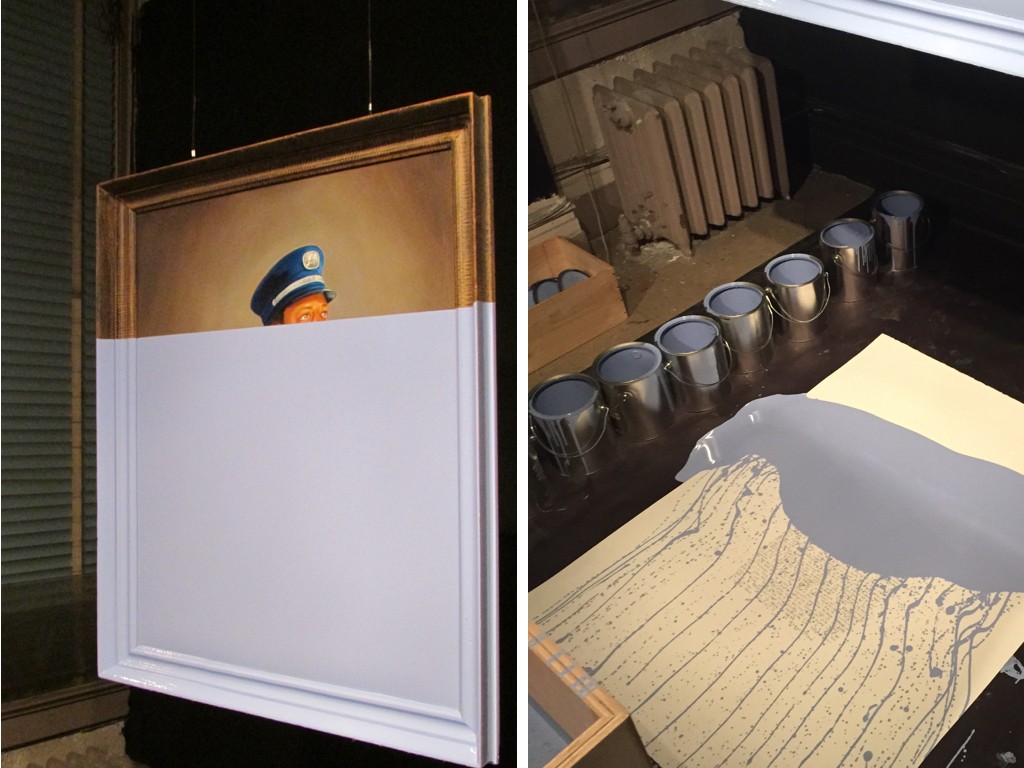 Oliver Jeffers, Dipped Paintings
This portrait was painted by the artist over several weeks, there were no observers or photographs of the unobstructed piece. Only a handful of witnesses were selected to view the dipping. Their testimony, located beneath the hanging portrait, is the only surviving documentation of what lies beneath the dipped layer of paint. This painting is a part of a larger project in which several paintings are dipped. The artist selects the sitters in his portraits based on the unifying thread that they have all experienced death close hand.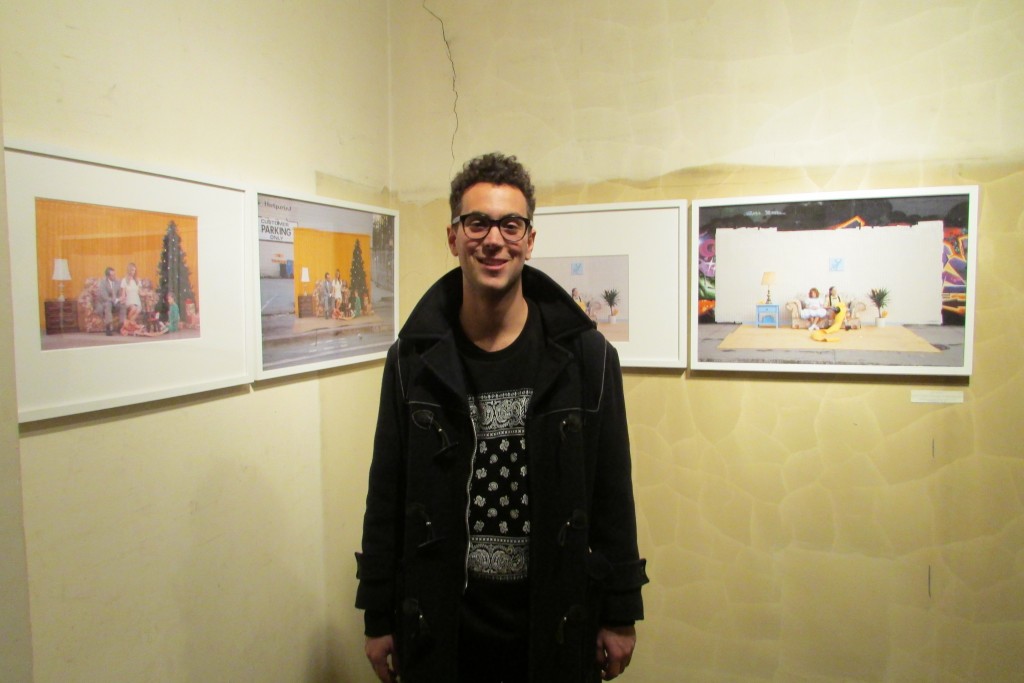 Justin Bettman, #SetintheStreet
A new take on street art, #SetintheStreet is an ongoing art project in which Bettman collaborates with Gözde Eker in building elaborate sets out of unwanted materials and furniture, much of which he finds on the street. After shooting the photos, the sets are left up on the street, where passersby can shoot their own photos and share using the Instagram hashtag #setinthestreet.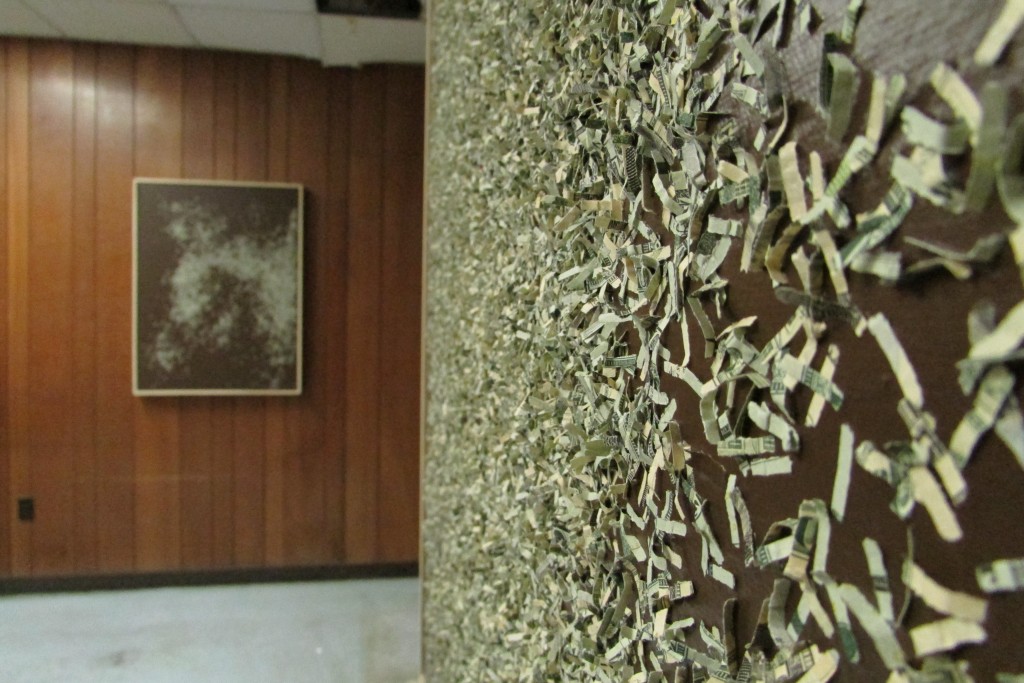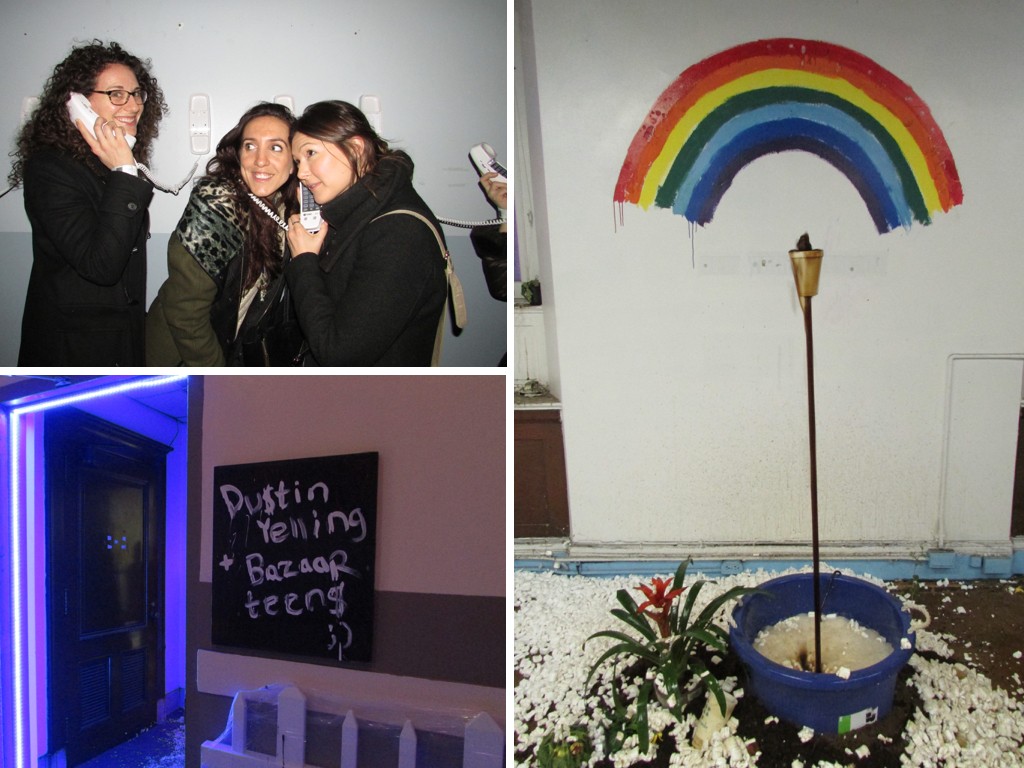 We stopped by Dustin Yellin's absurdist project. We won't go into specifics, you'll have to see this one for yourself!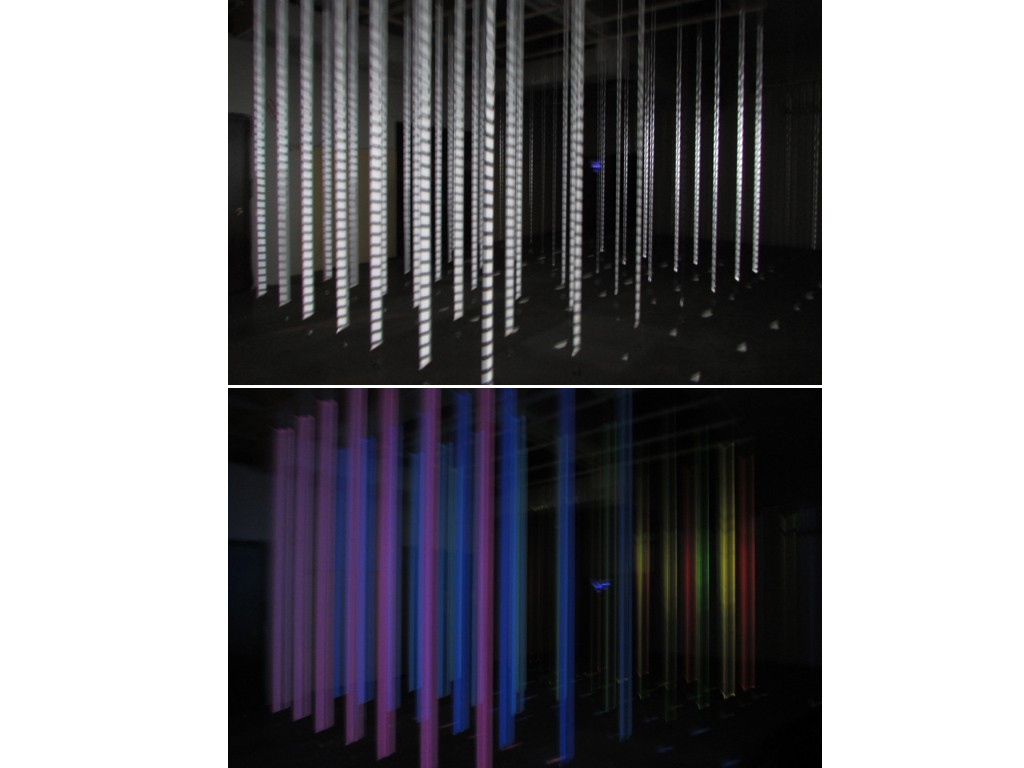 Christoph Thüer and Simon Haenggi, VISUALPILOTS Luminessenz: Space Is Only Noise
We really loved the way the artists used sound and light to denote space. From the curatorial statement by A. Moret: "In this transmission of white noise and an obsession to check and re-check devices, we are part of a social transaction: in order to create and develop our own ideas we must first consume the sounds and sights of daily life." The project is located in room 4127 and if you're lucky, you may be able to score a limited edition print of the art signed by the artists.
Check out more pictures from the Spring/Break Art Show on Instagram and share your Armory Week experience using #ArtFairSurvivalGuide.
---
Day 2: Thursday, March 4, 2015
Fair Dates: March 5-8
Location: Piers 92 &94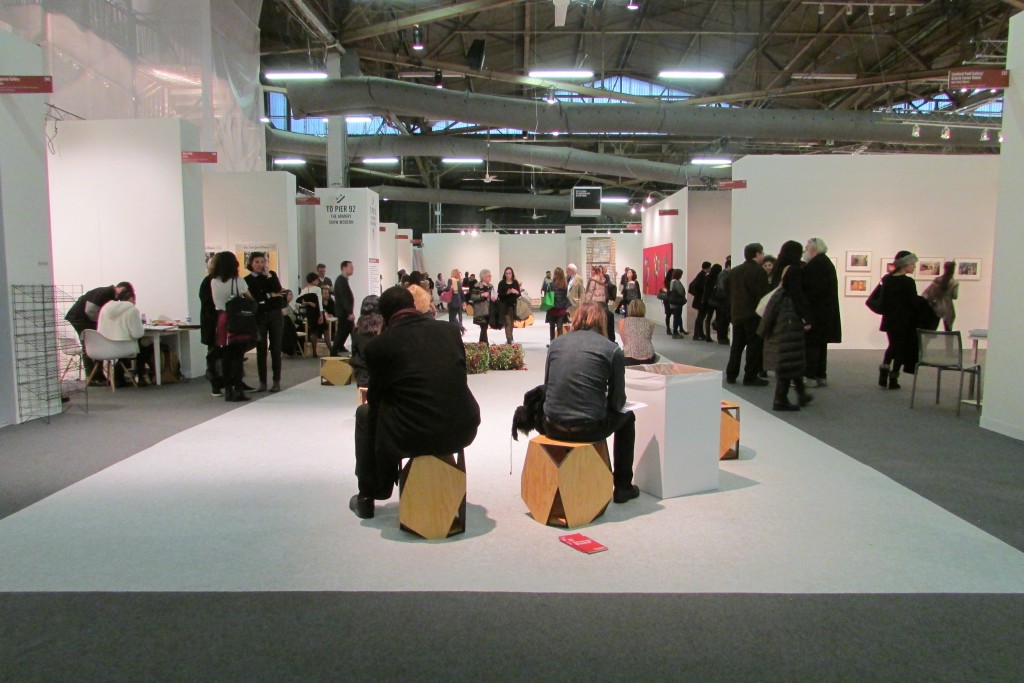 This is the 16th year of the annual art fair which showcases a giant selection of Modern and Contemporary Art. Nearly 200 galleries from around the world are showing work. We browsed the aisles during Wednesday's opening preview and put together a selection of our favorite works: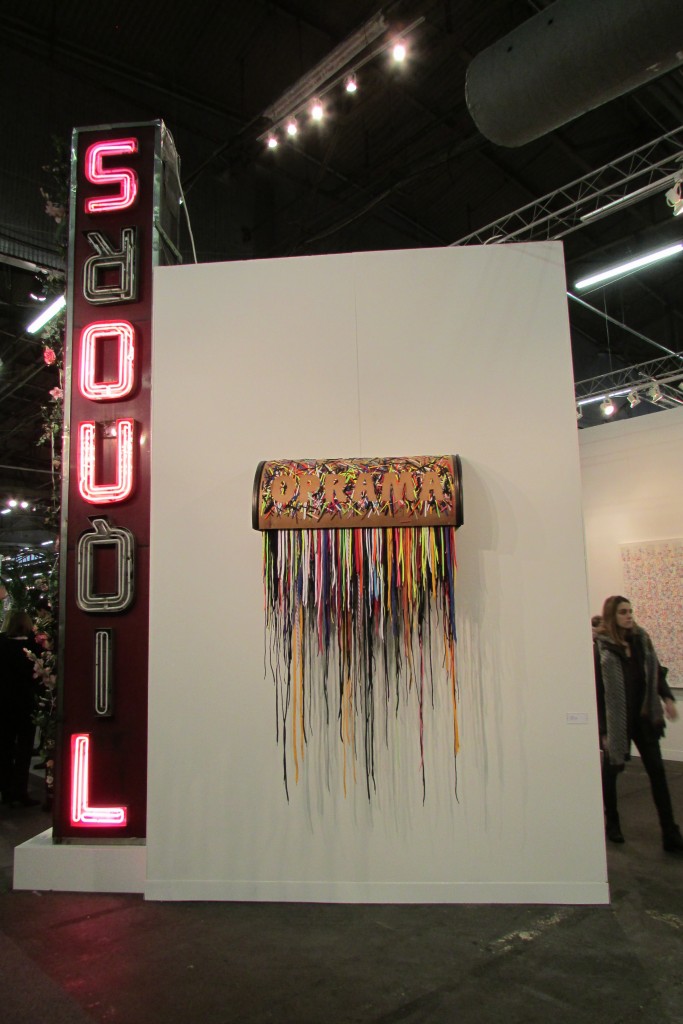 Nari Ward, Oprama
Artist used shoelaces and shipping barrel to create this piece.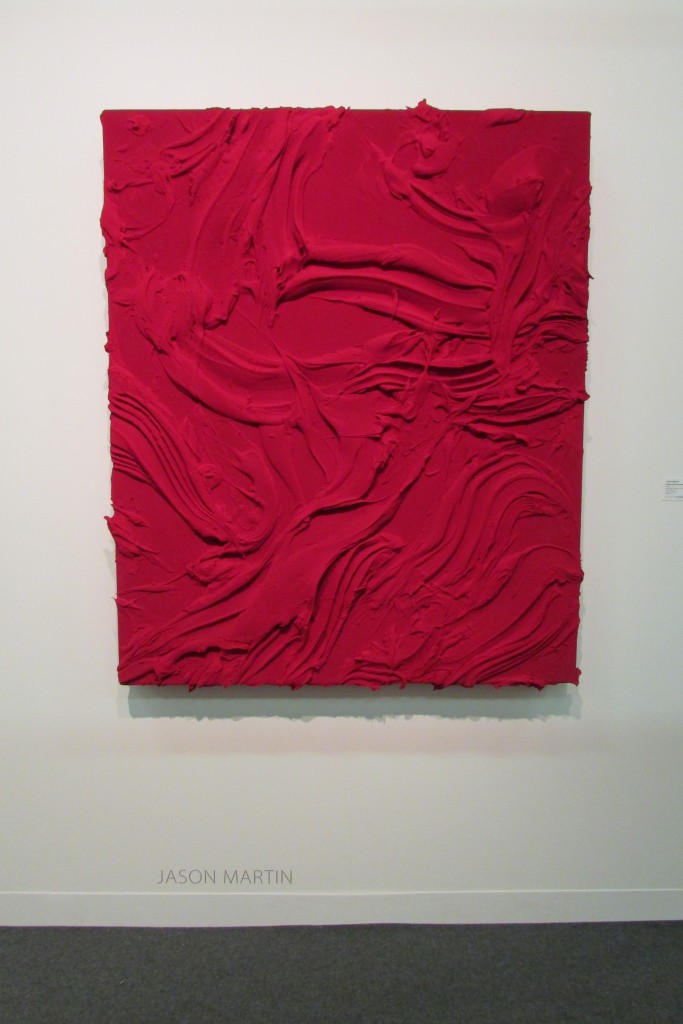 Jason Martin, sempre e sempre, para sempre e sempre.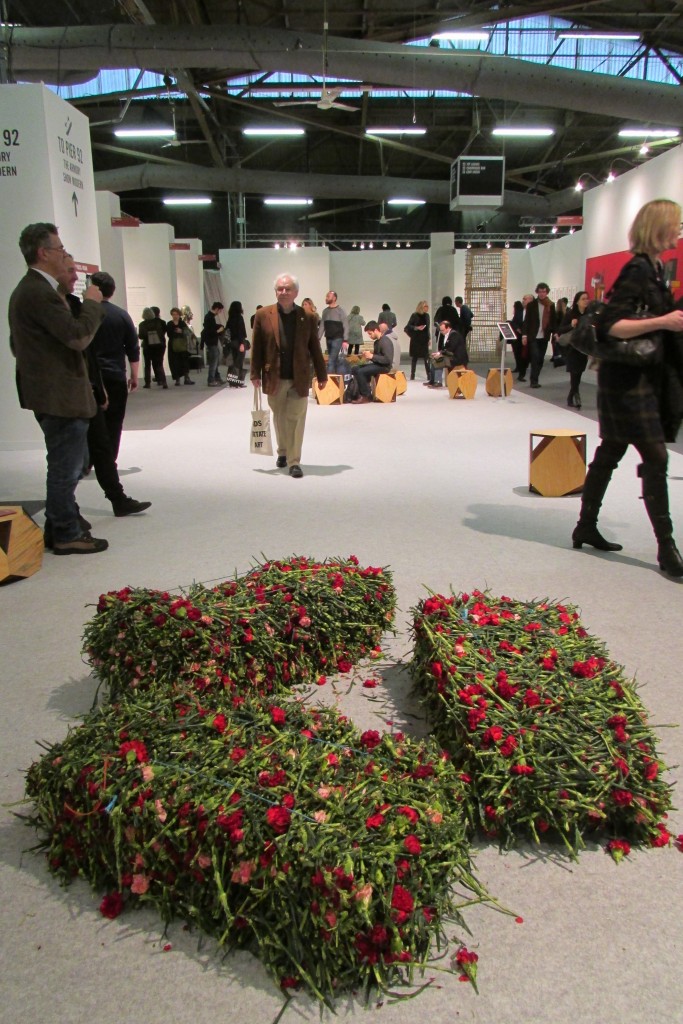 Socratis Socratous, Incarnation.
Socratous presents an ephemeral set of barrels made from carnations, a flower with multiple symbolic meanings. The installation will change throughout the show as carnations start to fall and spread about the area.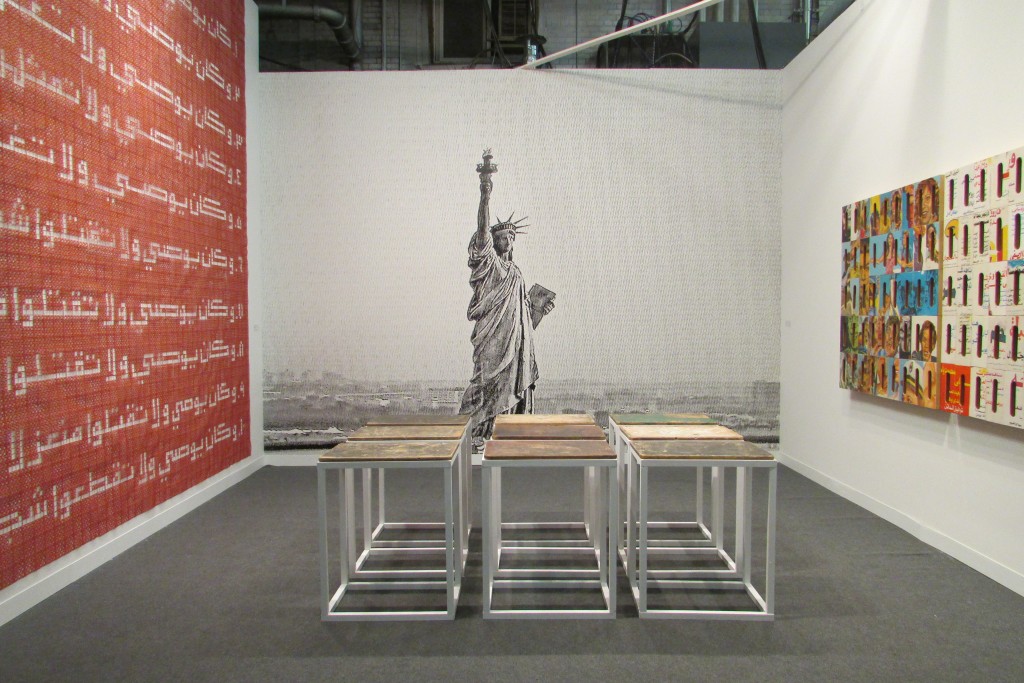 Ahmed Mater, Cowboy Code (Hadith)
The piece is composed entirely of red plastic toy gun caps.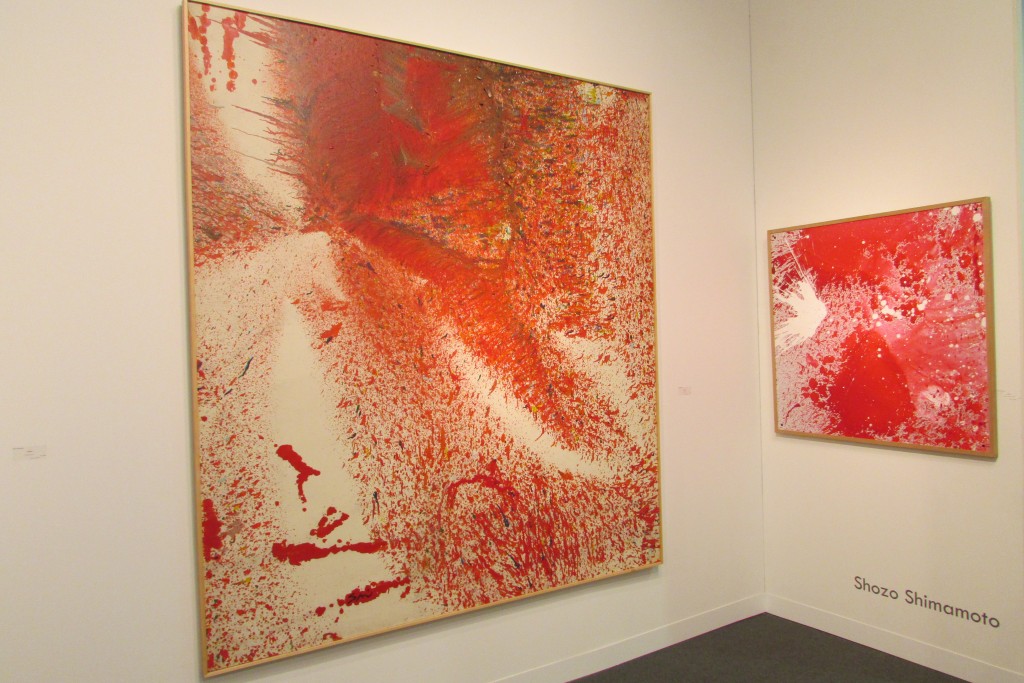 Shozo Shimamoto
Shimamoto was one of the founding avant-garde performers of Gutai. He uses a technique known as "cannon painting," where he discharges bags of paint from a 4 meter long, 30 centimeter caliber iron pipe by acetylene gas explosion, to splash the paint onto a red vinyl sheet.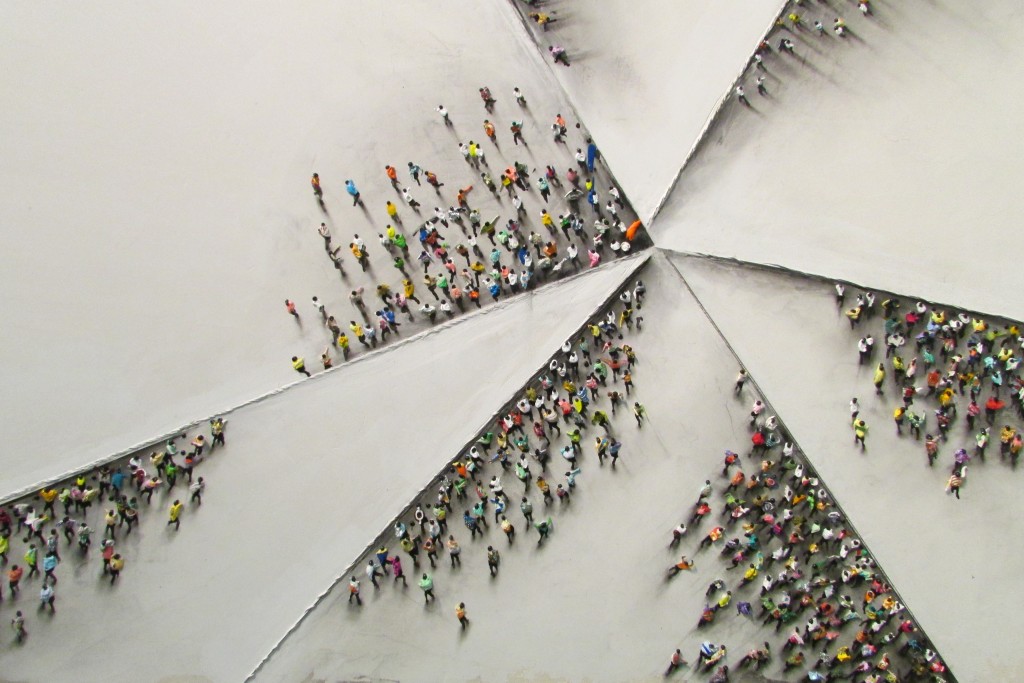 Genovés Juan, Ángulos
---
Day 3: Thursday, March 5, 2015
Fair Dates: March 5-8
Location: Metropolitan Pavilion, 125 West 18th Street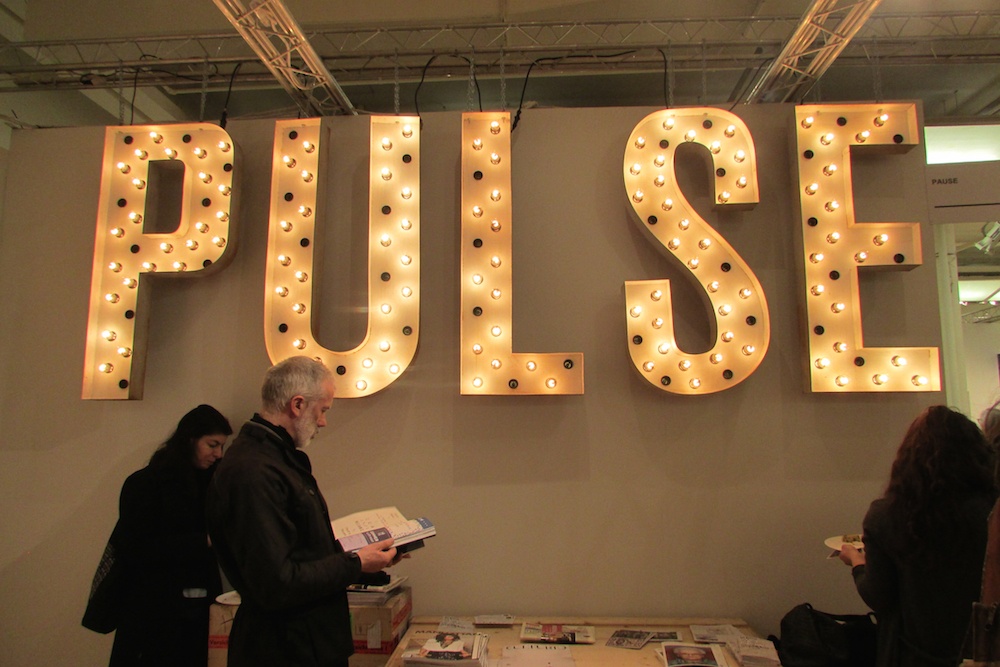 We didn't let the snow stop us from visiting one of the most exciting shows this year. PULSE New York is celebrating its 10th anniversary and the contemporary art fair did not disappoint. Here is some of the art you can look forward to seeing in person: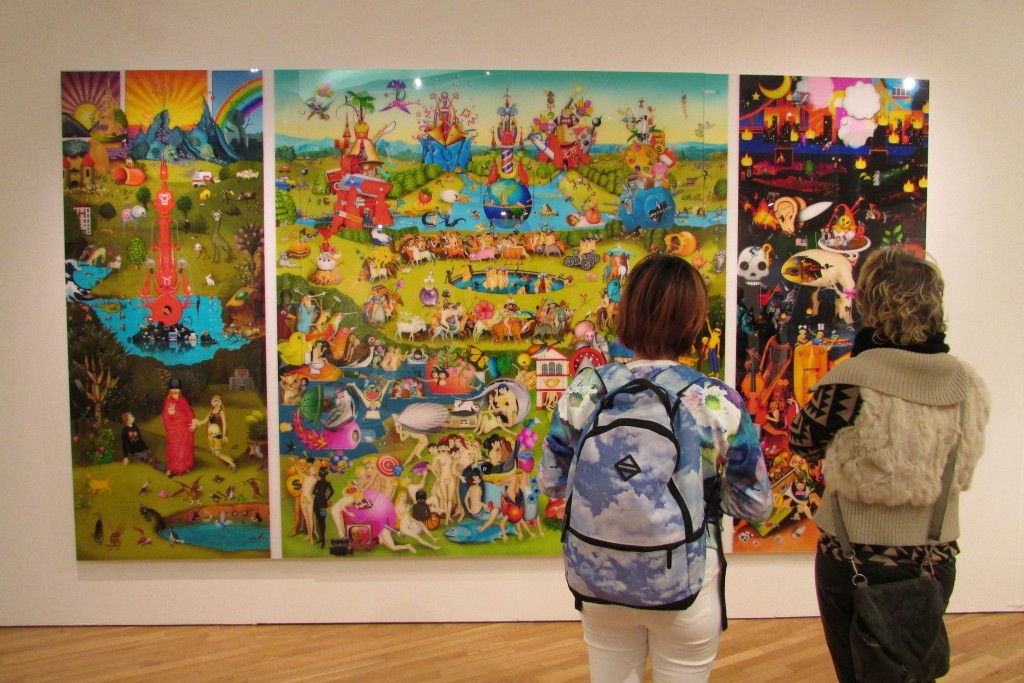 Carla Gannis, The Garden of Emoji Delight.
We couldn't help but smile while looking at Gannis' creative take on the classic, Garden of Earthly Delights by Hieronymus Bosch.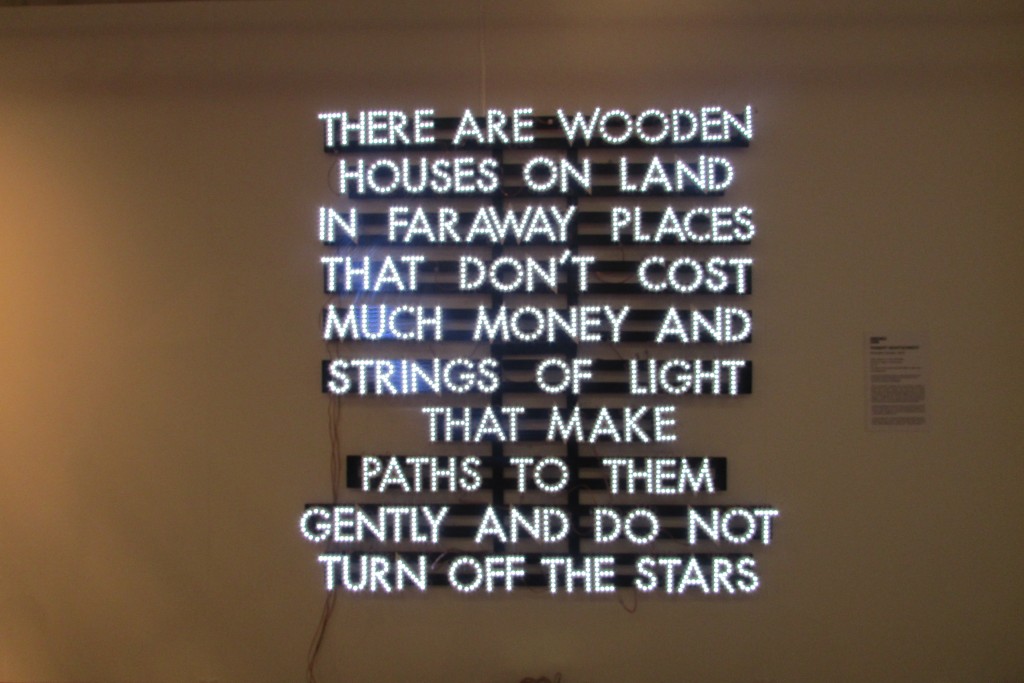 Robert Montgomery, Wooden Houses.
Robert Montgomery's signature light piece follows a tradition of conceptual text art. Wooden Houses is made of environmentally friendly LED solar powered lights and materials. His direct yet tender approach engages the viewer in an experience that is enhanced by the communal quality of work.
"I think I'm the kind of person who likes to be in cities and think about the country sides." - Robert Montgomery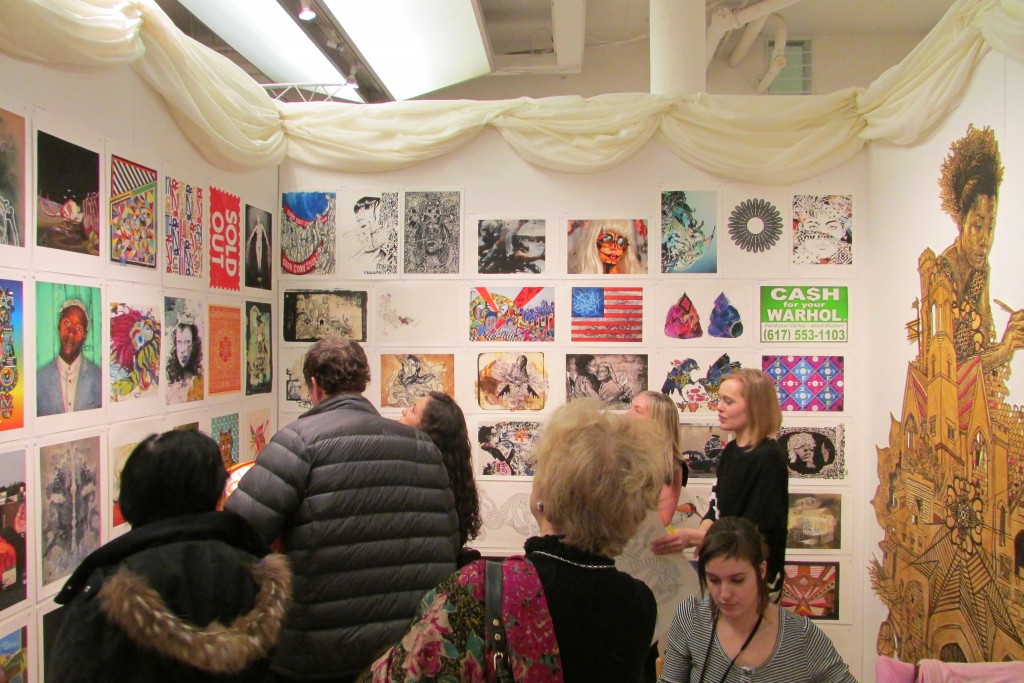 A project initiated by the artist Swoon, Braddock Tiles will be a community-based artisanal micro-factory located in a formerly abandoned church in North Braddock, Pennsylvania. Their first venture will be to hand produce 20,000 colored ceramic tiles needed to give its landmark structure a roof. Stop by their booth at PULSE New York to purchase any print for $45. All proceeds go to the Braddock Tiles project.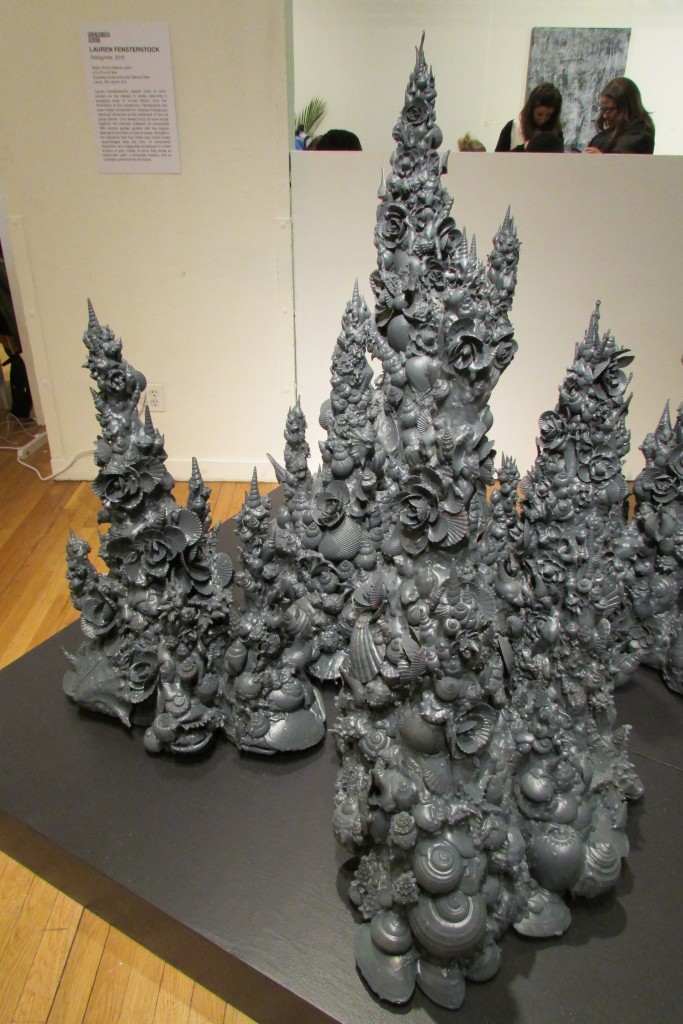 Lauren Fensterstock, Stalagmite.
Made of resin, found objects and paint, this work centers on Fensterstock's interest in caves, spanning a sweeping array of human history from the Prehistoric to the metaphoric.
One of our favorite galleries in Chelsea, Hauser & Wirth is featuring 'Seven Billion Light Years', an exhibition of sculptures, installations, film, and new paintings by Subodh Gupta. Take a break from the fairs to enjoy his beautiful and distinctive work using found, commonplace objects.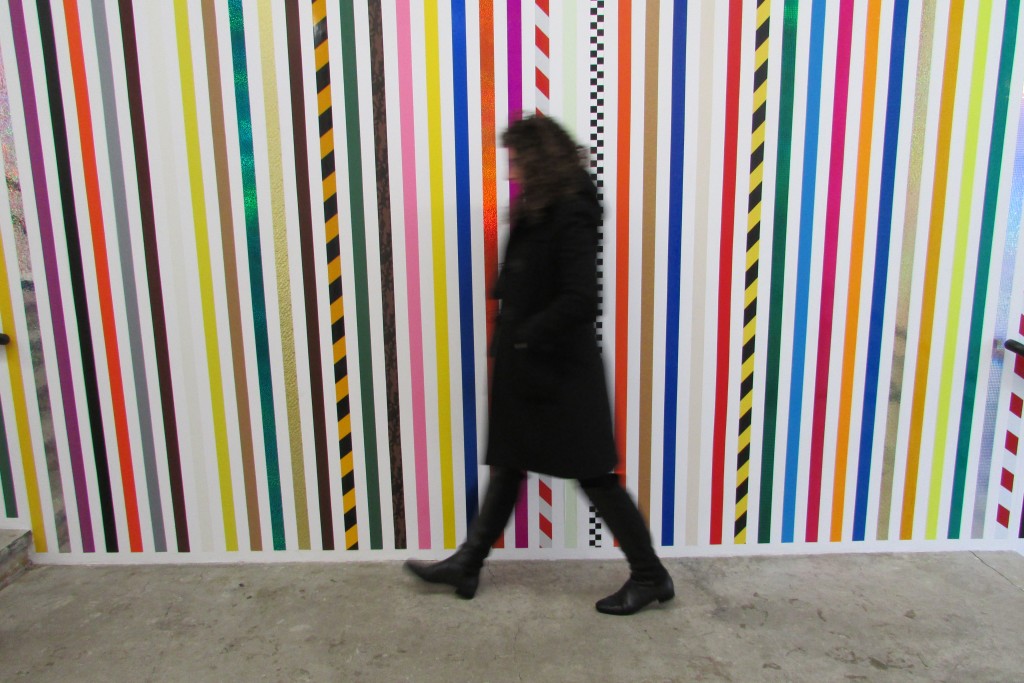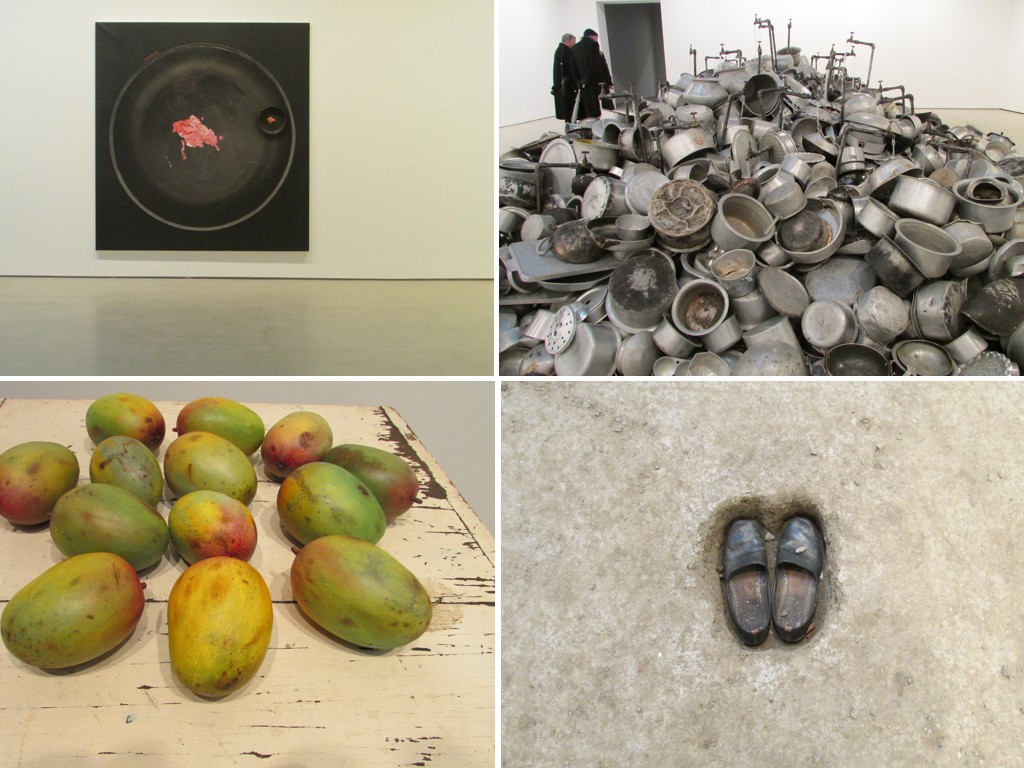 Fair Dates: March 5-8
Location: 548 West 22nd Street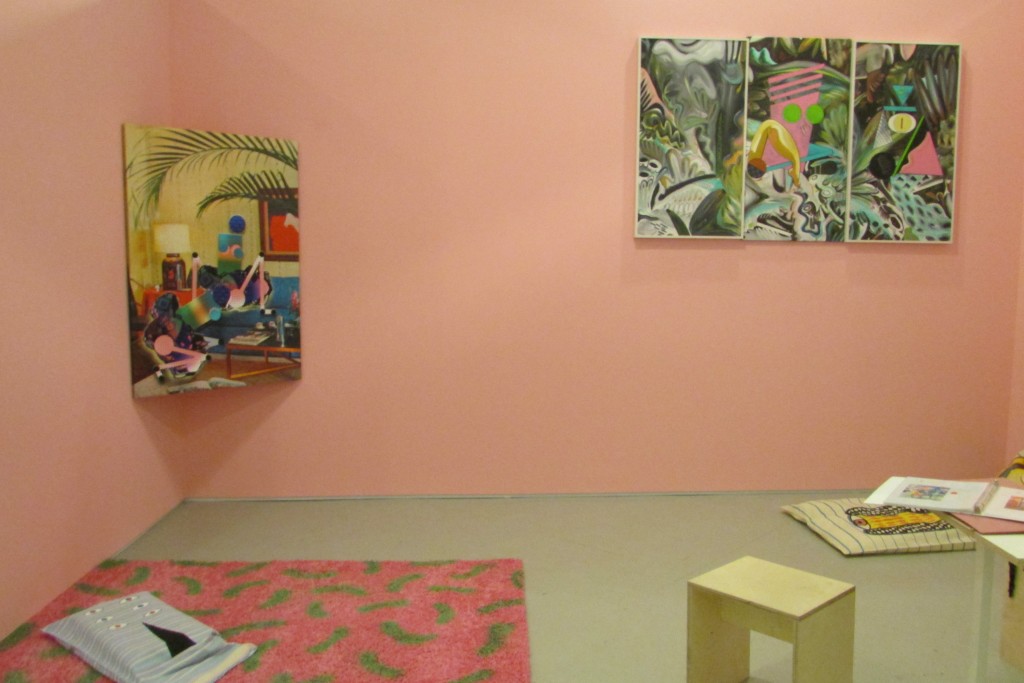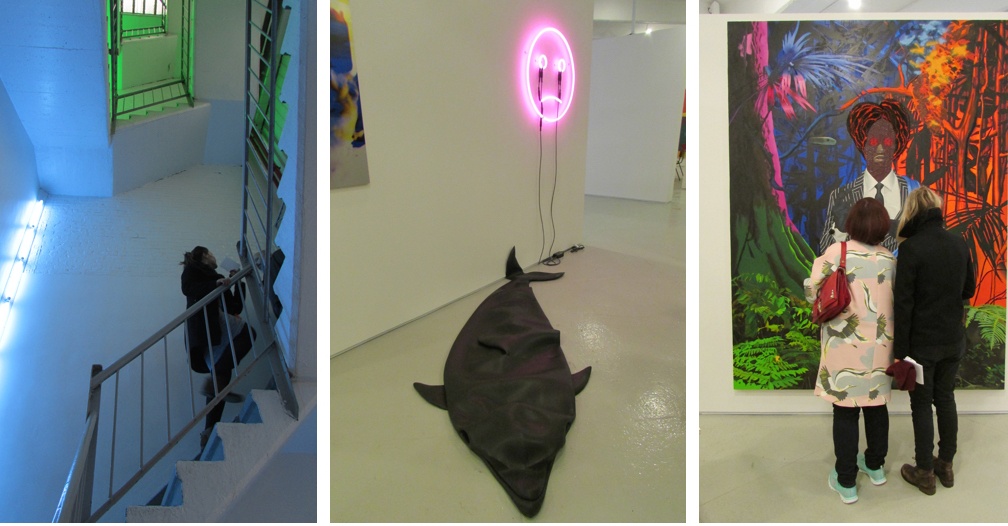 This year's edition features over 50 international galleries and non-profit institutions representing fourteen countries. We enjoyed the intimate and laid-back feel of the show.
Another great spot to check out in Chelsea is Printed Matter, Inc. They are one of the world's largest publicly available source for artists' books and definitely worth checking out. Not to mention, it's really nice a warm in there!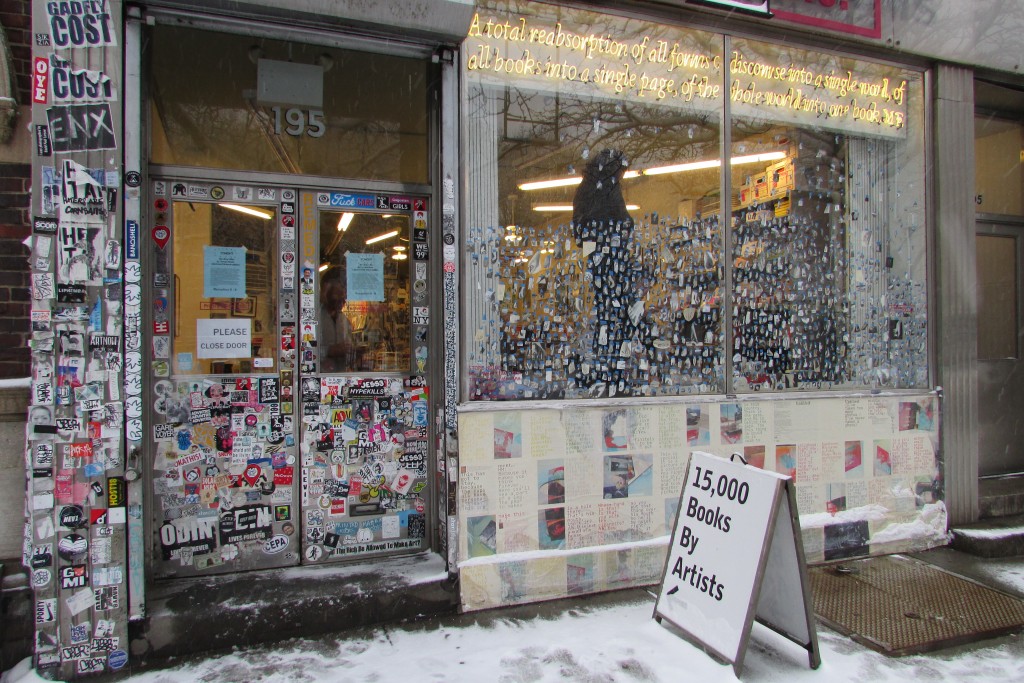 ---
Day 4: Friday, March 6, 2015
Fair dates: March 5-8
Location: Pier 36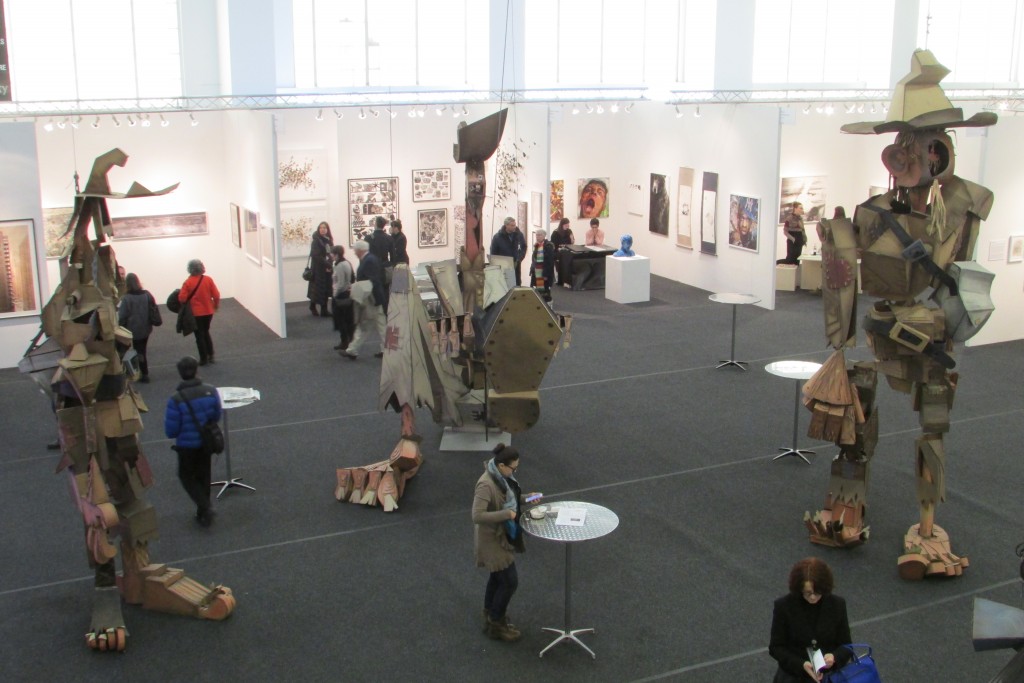 From giants made of cardboard to installations made entirely of books, Art on Paper is one of the most creative and interesting fairs we've visited this week. The fair takes place inside the spacious pier 36 with tons of natural light overlooking the east river providing viewers with a relaxing, laid-back experience. Produced by Art Market Productions, Art on Paper makes its first debut in New York with exhibiting galleries featuring work by artists who look to paper as a major influence in their sculpture, drawing, painting, and photography. Here's a taste: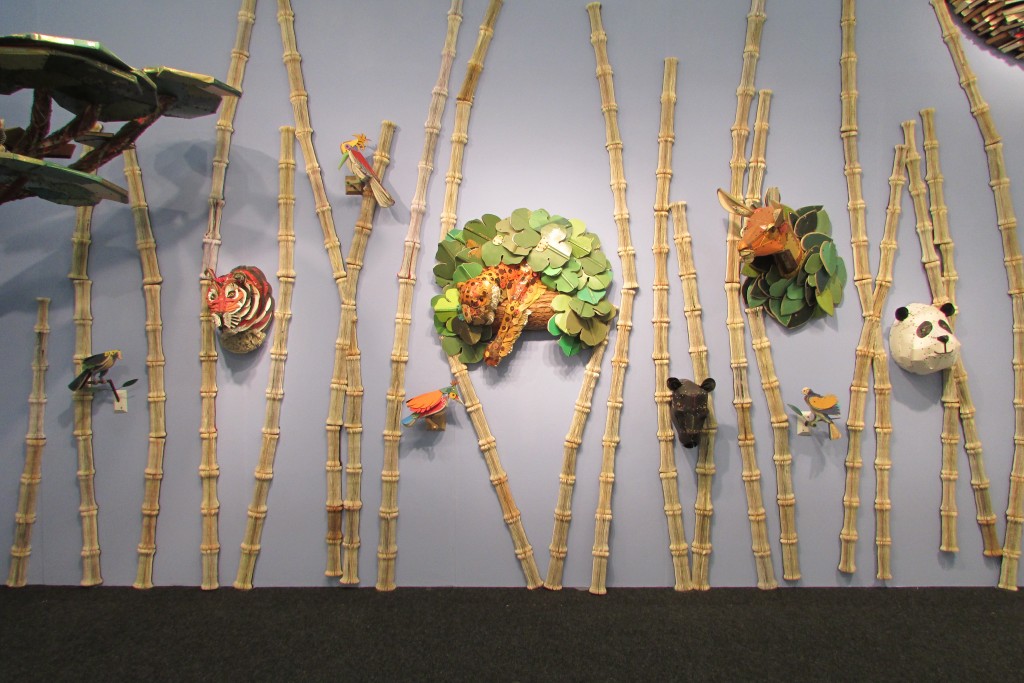 This piece is made entirely of books. We were fascinated by the story and the details in each piece. The work is so unbelievable it makes you want to reach out and touch it. Definitely a top favorite of ours this week.
Keeping with the book theme, we loved this whimsical piece by Mike Stilkey. Stilkey paints on discarded books and turns them into an interactive installation. The books are not glued together, so you can take the piece apart and rearrange it.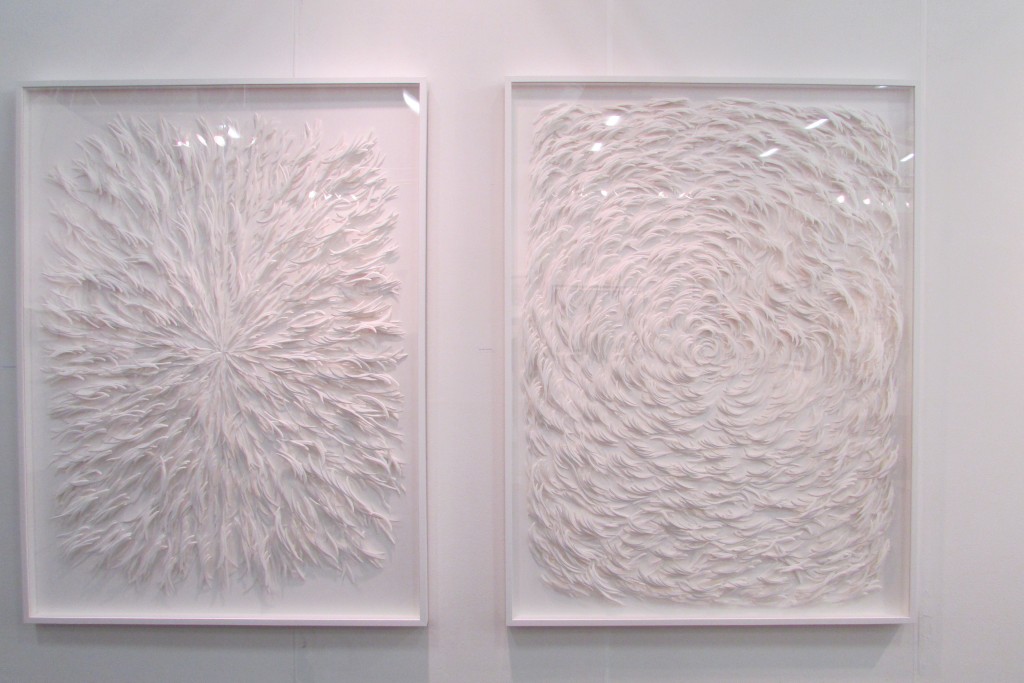 Michael Buscemi
"The white collages came to me in a quest to eliminate all existing media; Leaving only light shape & shadow. I love the way they change dramatically with a different environment and or light source." - Michael Buscemi
Fair dates: March 5-8
Location: Waterfront New York Tunnel, 269 11th Avenue

Moving Image Video Art Fair is made up of single-channel videos, single-channel projections, video sculptures, and other larger video installations. Located in the beautiful Waterfront New York Tunnel, we enjoyed the stories and inspiration behind each work.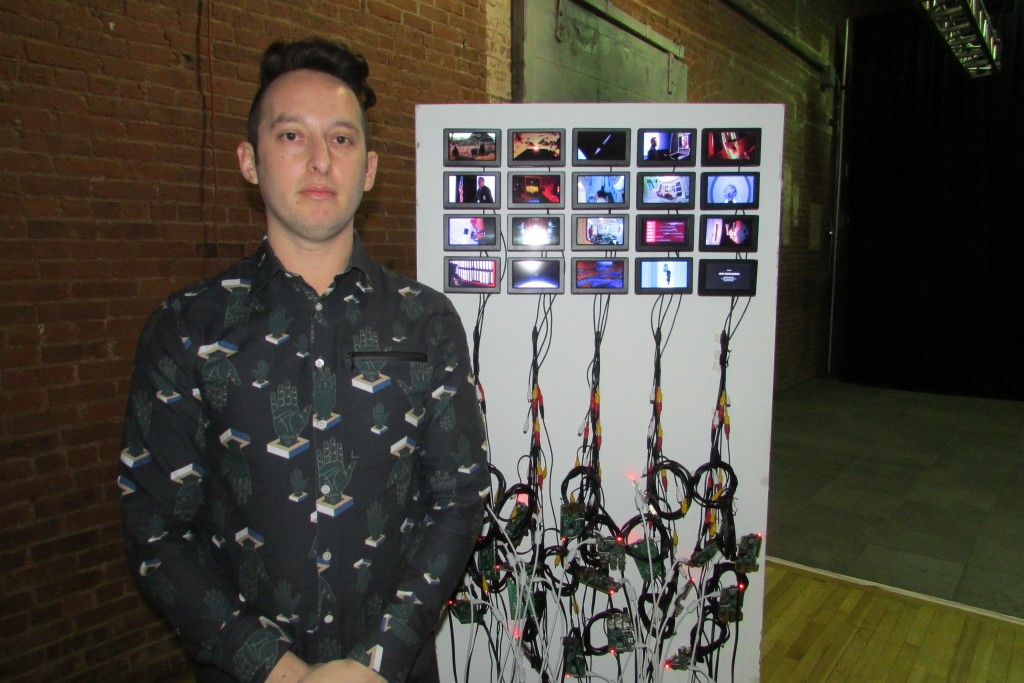 Jamie Zigelbaum, Sequence in Parallel
Ever watch and an entire movie in 5 minutes? We did last night at Moving Image Fair! Zigelbaum's work features 20 small LCD screens running on a network of Raspberry Pi's dangling, exposed below. The screens display a selection of Zigelbaum's favorite films spliced into 1/20th segments. All twenty loops play simultaneously across the screens, allowing the viewer to glimpse the entire film object as a whole.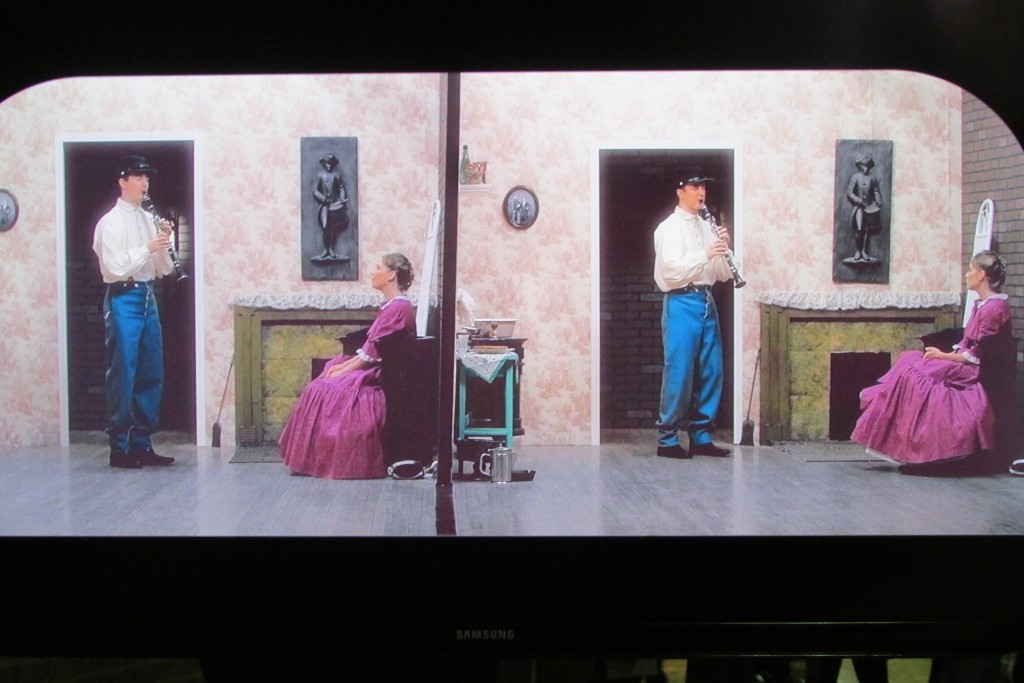 Tom Pnini, The Light Fantastic Toe
The video begins with what appears to be a split screen, however, it is actually a double set with one built next to the other creating the illusion of a stereoscopic image. Traditionally, a stereoscopic image employs a dual lens to create two similar frames, Pnini removes the second lens and duplicates the actual scene in real life. Identical twins play two separate roles, acting in the two identical sets.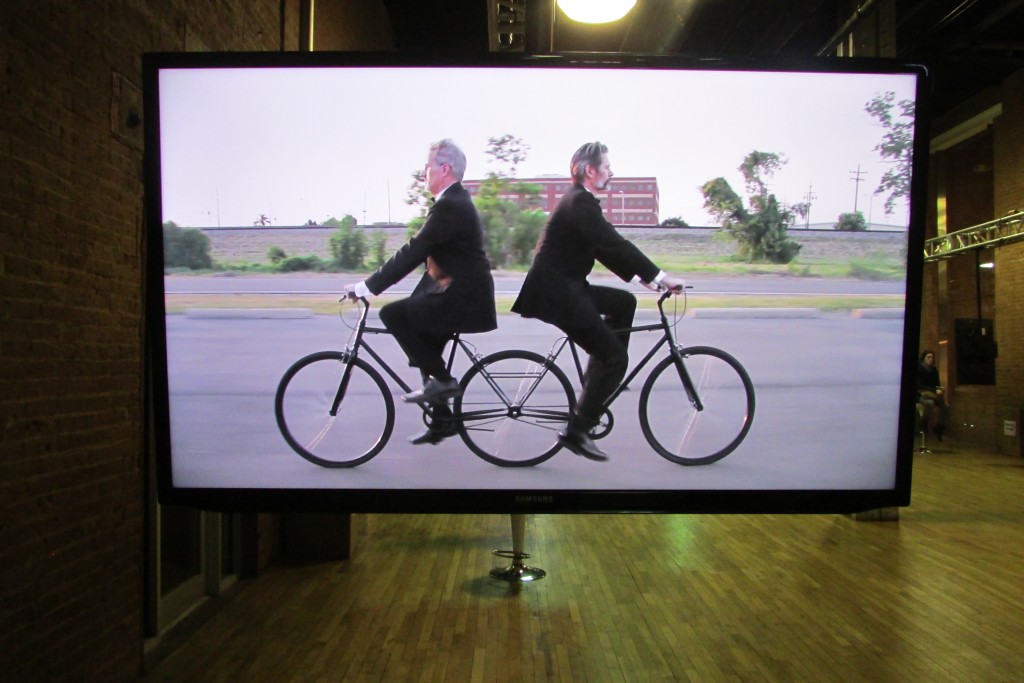 Generic Art Solutions, Pushmi-Pullyu: The Collaborative Cycle
Pushmi-pullyu is titled after the two-headed llama creature in Doctor Doolittle. This piece talks about the collaborative process itself, a back and forth of ideas, trusting that the direction and vision of the other are to the benefit of the project as a whole.
---
Day 5: Saturday, March 7, 2015
Fair dates: March 5-8
Location: Pier 90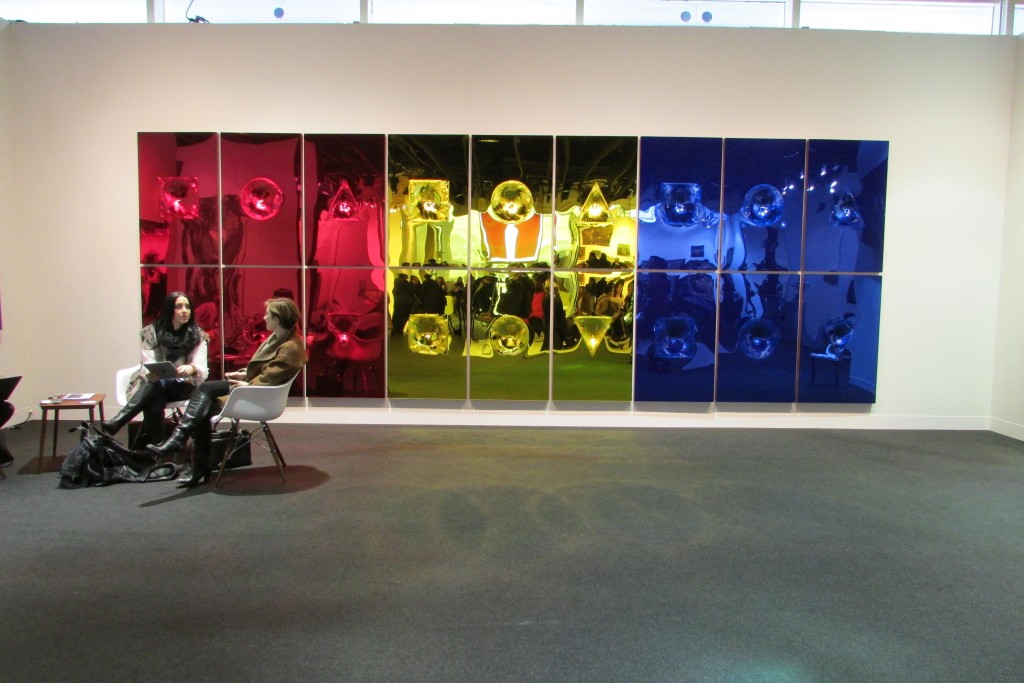 Sister fair to the Armory Show, located just one block North, VOLTA NY focuses on solo-artist projects showcasing contemporary art.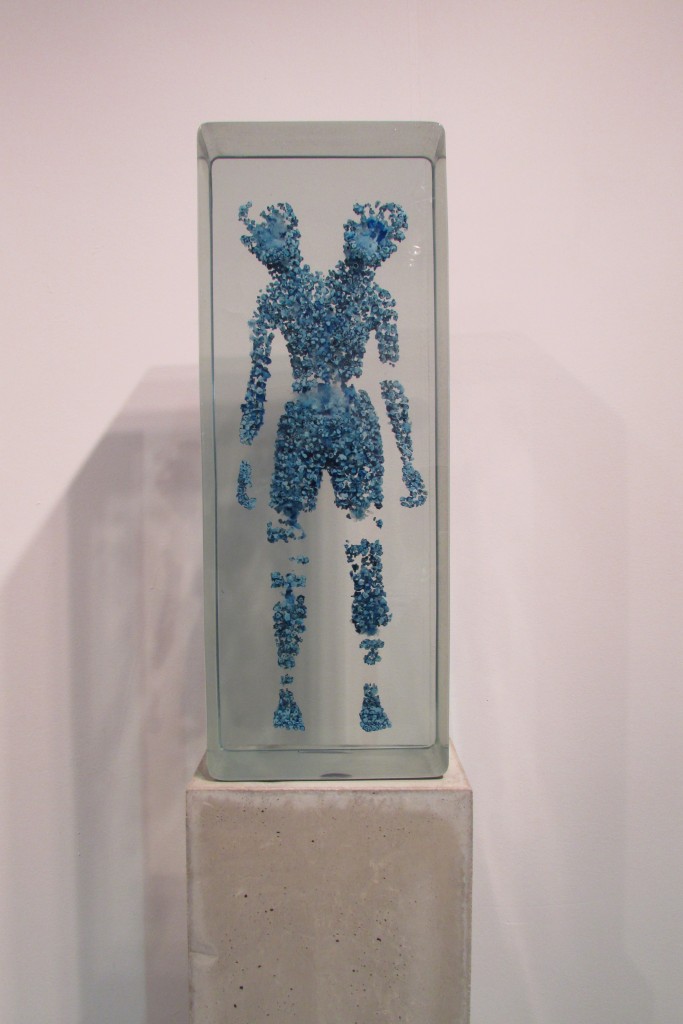 Yellin is a contemporary artist best known for his sculptural paintings. Multiple glass layers, each individually embellished, create a unified intricate, three-dimensional collage. His art is notable both for its massive scale and its fantastic dystopian themes.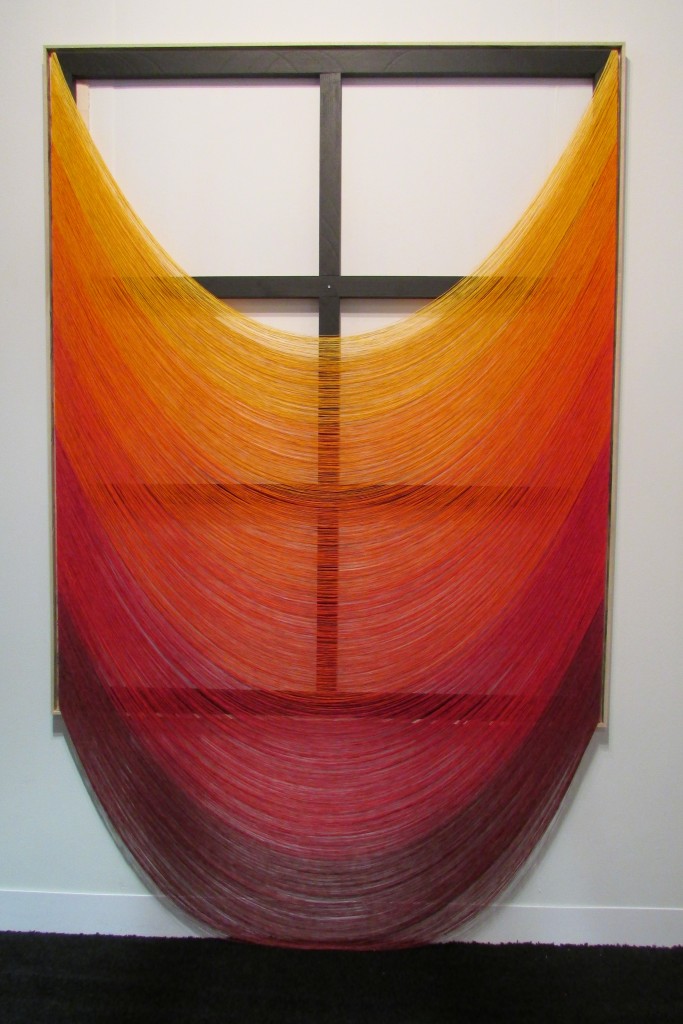 What interests us most about Pionkowski's work is his technique. He de-threads the canvas, paints onto the threads and then reweaves the threads into a new "painted canvas."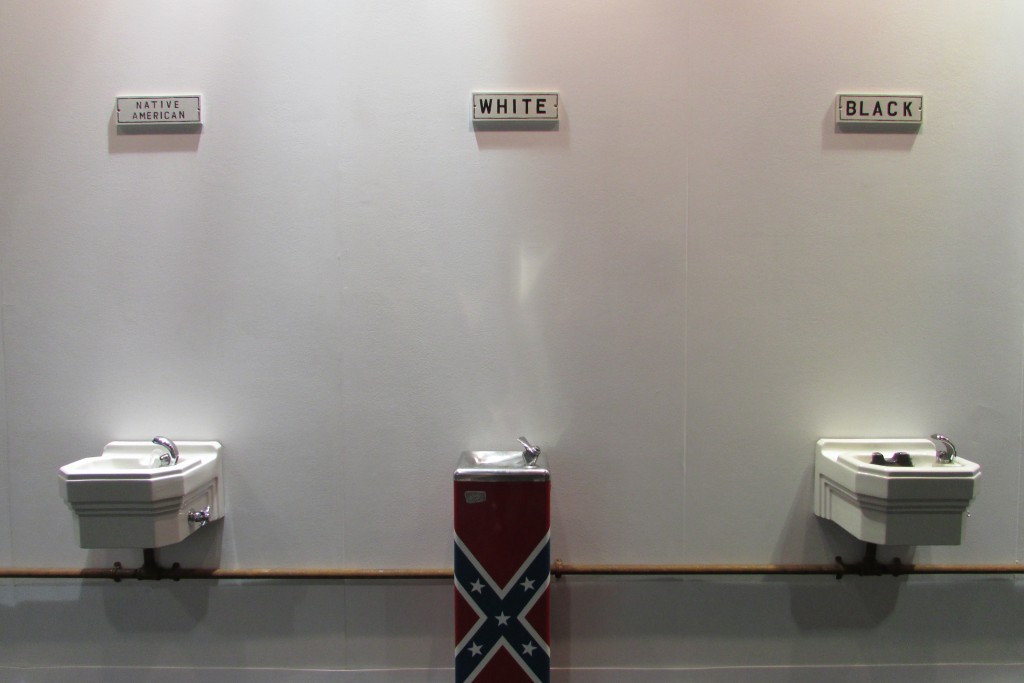 Somerville uses artifacts as proof of the existence of the tumultuous history of race relations in the south. His work functions as a craft of anti-nostalgia and critical memory. The work presented at VOLTA showcases his sharp and creative insistence on how images and material objects are never merely inanimate relics of a past far removed from our present or our future.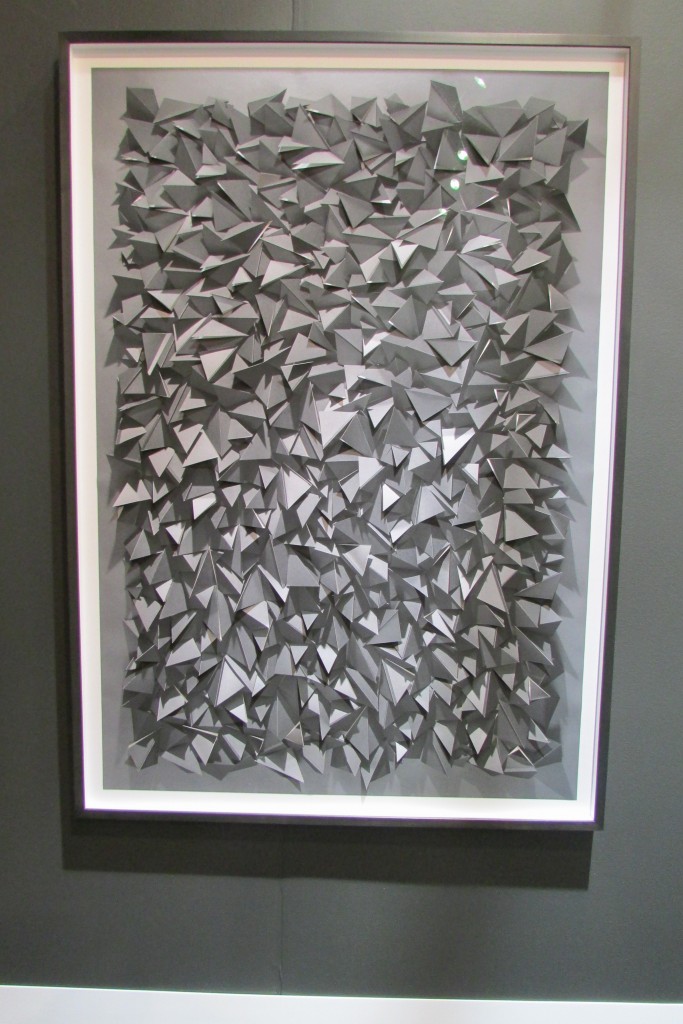 Feser works at the interstice of photography and object. The artist builds paper models and photographs them, sculpts and folds the photographs, and photographs the structures again creating a labyrinth of space and time.
---
Day 6: Sunday, March 8, 2015
Fair dates: March 5-8
Location: 639 W 46th St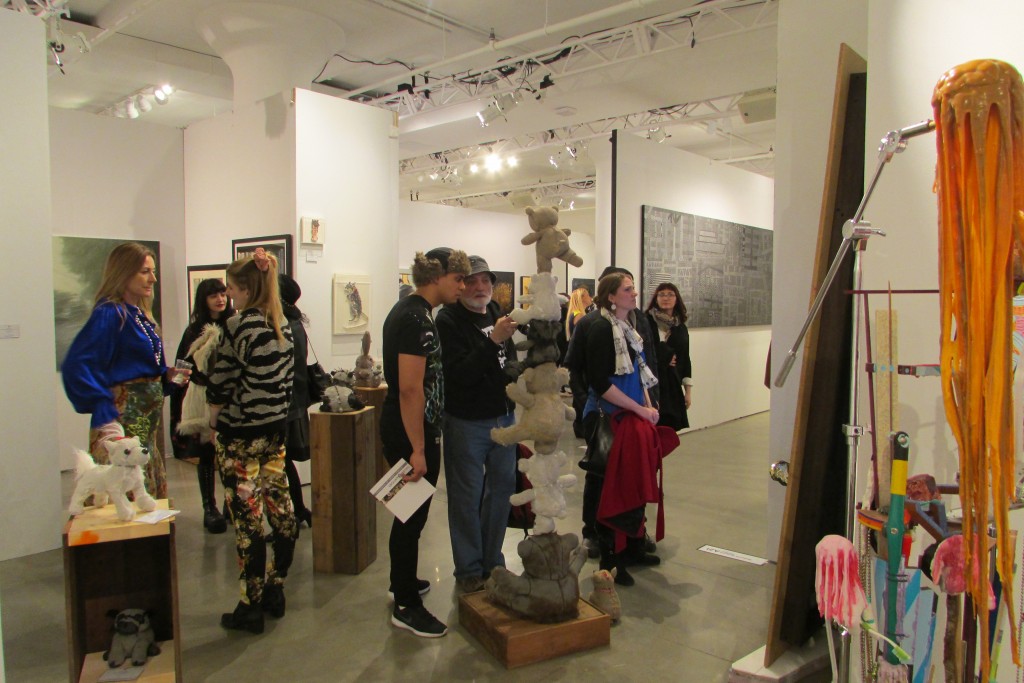 We loved seeing so many familiar faces at SCOPE Contemporary Art Show. This was by far the most crowded fair filled with celebrities like Swizz Beats and NYC locals posing for selfies with their favorite art. We also saw some new work by Indiewalls artists Jeremy Penn and Elise Wehle!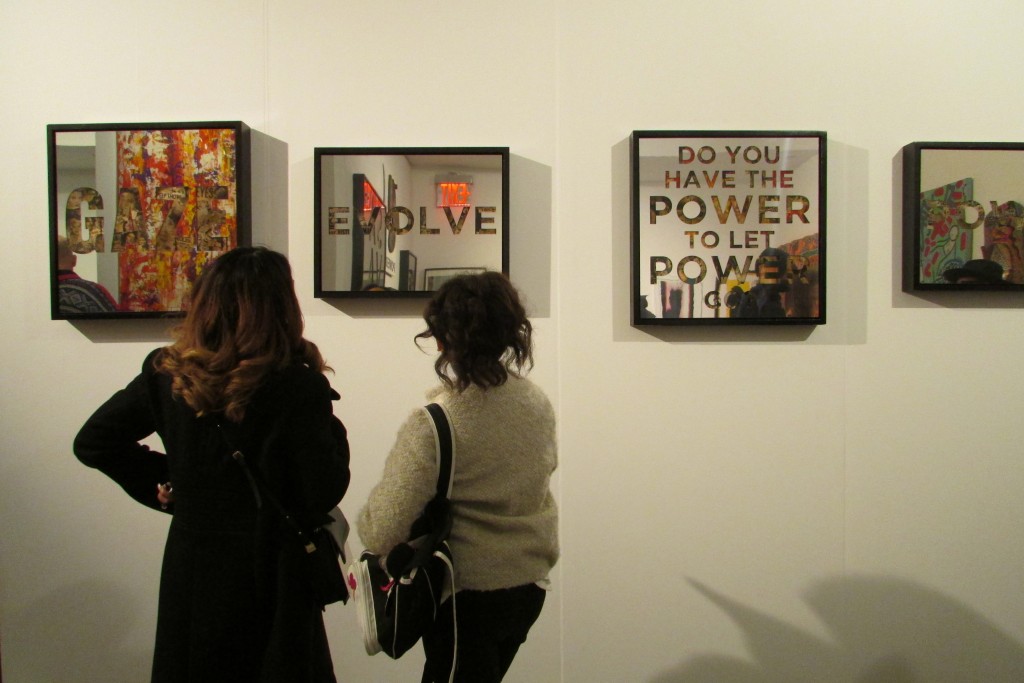 Jeremy Penn
We love Penn's signature work, Hot Lips and this new collection, Evolution, is just as impressive as he creates a power play between the viewer and the art. It also made for some really great selfies ;)
By weaving together paper, cutting lines, and folding shapes, Wehle manipulates drawings, photos, and prints to create new landscapes for us to explore.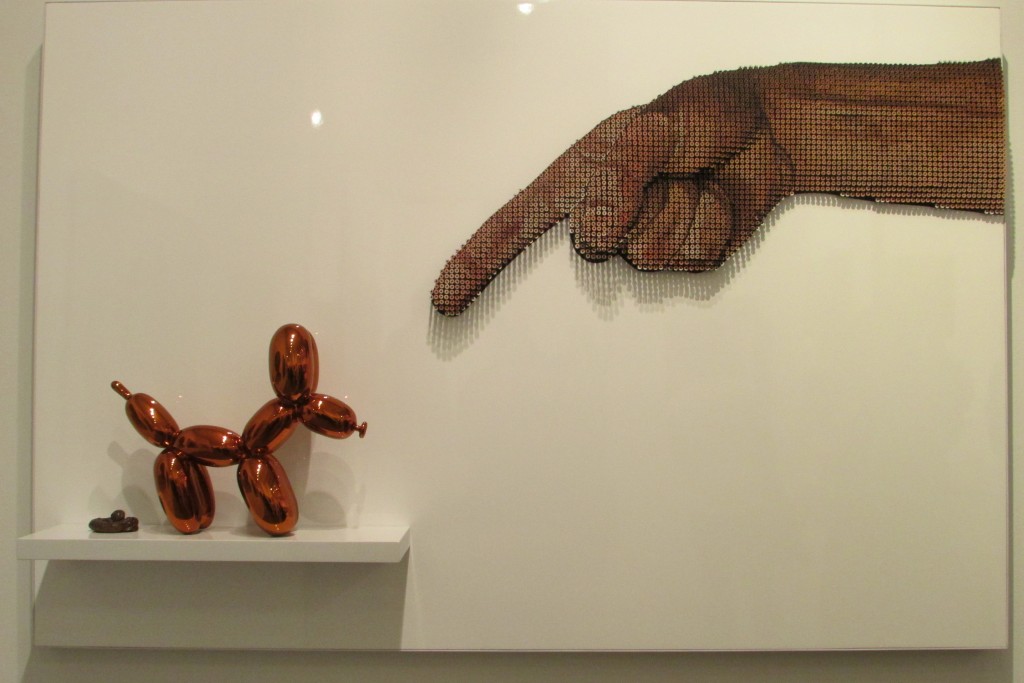 Andrew Myers, CPA
Myers experiments using hard, angular mediums, like screws to express soft textures.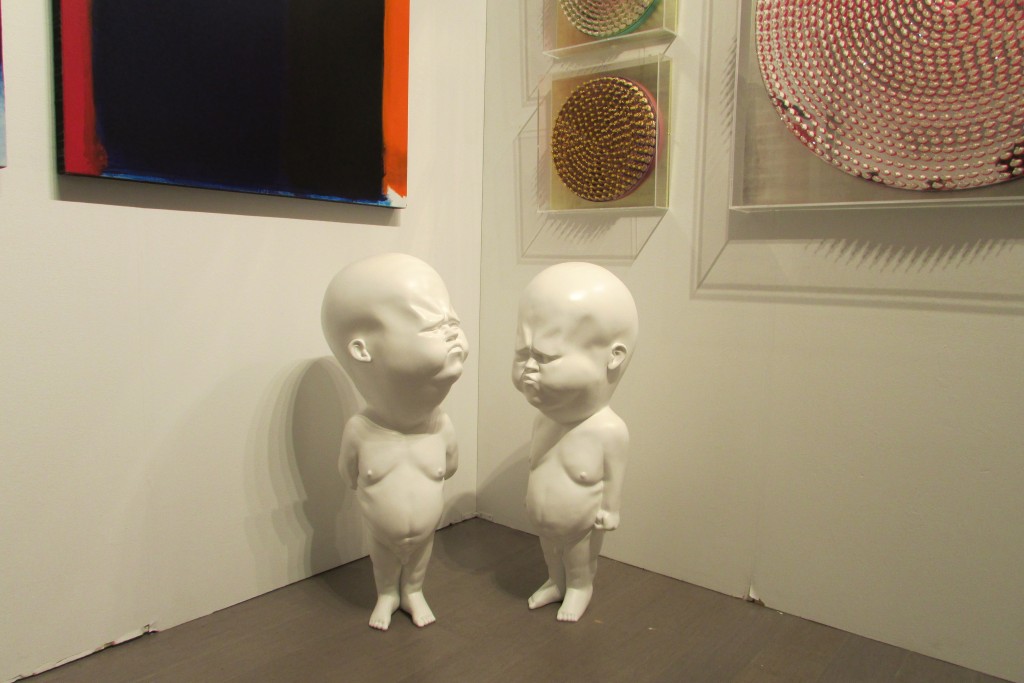 Viktor Frešo, Pičus
Fair dates: March 4-8
Location: 549 W. 52nd St.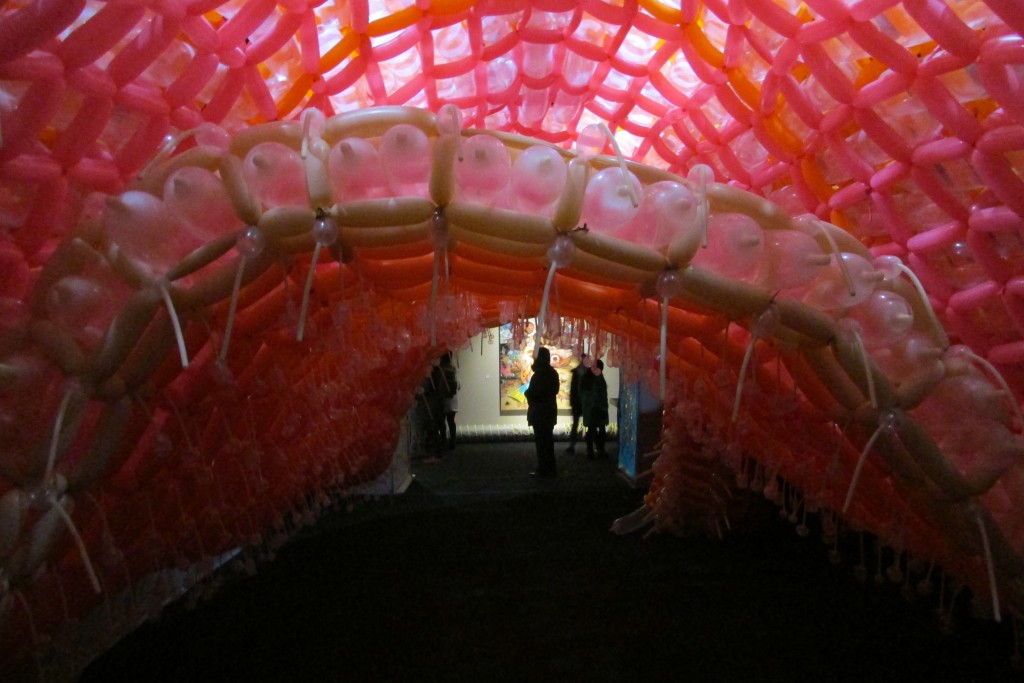 We loved the (un)SCENE Art Show, and it wasn't just cause of the free ice cream. The fair was a refreshing take on the standard white wall art fair by showcasing innovative installations, performance art, painting, sculpture and participatory pieces with the goal of celebrating the spirit that underlies the work of the creative process.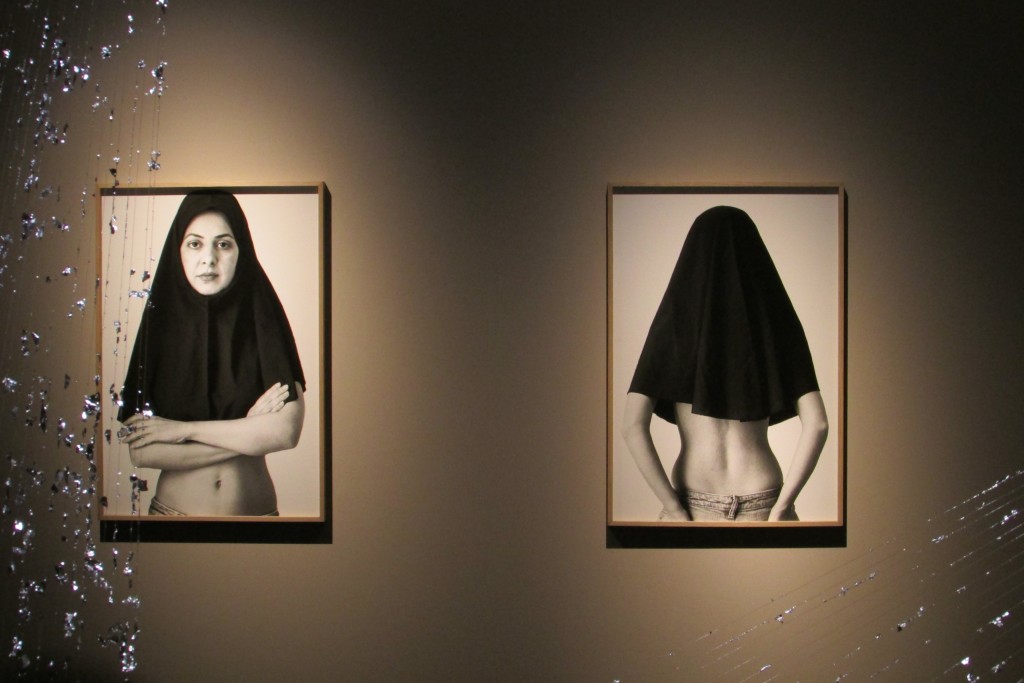 Niloufar Banisadr, Freud/Acte manqué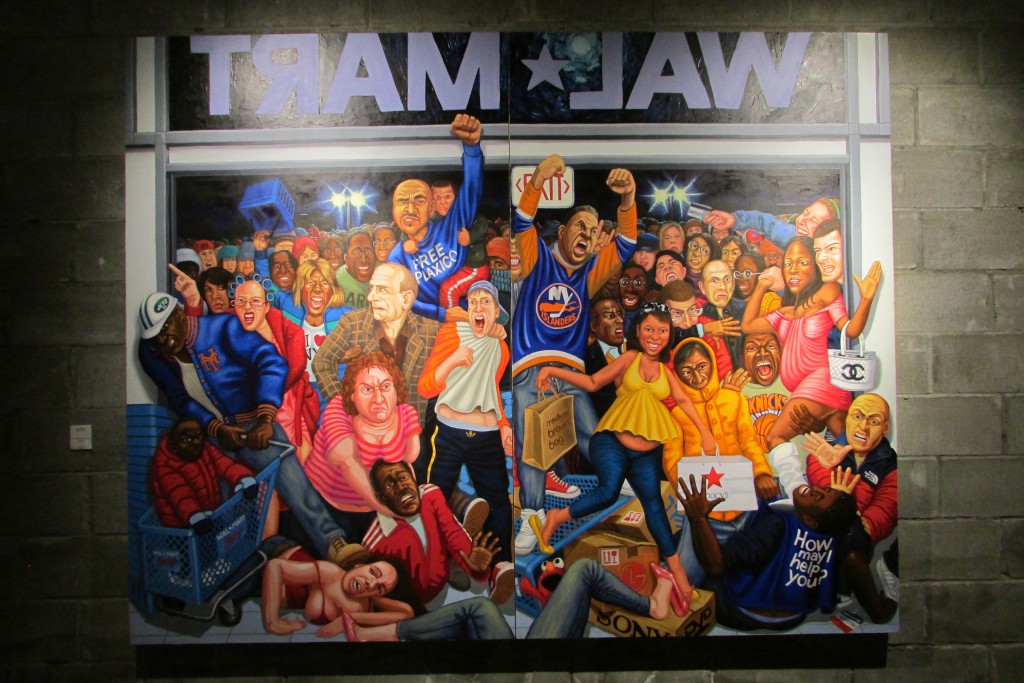 Tom Sanford, Black Friday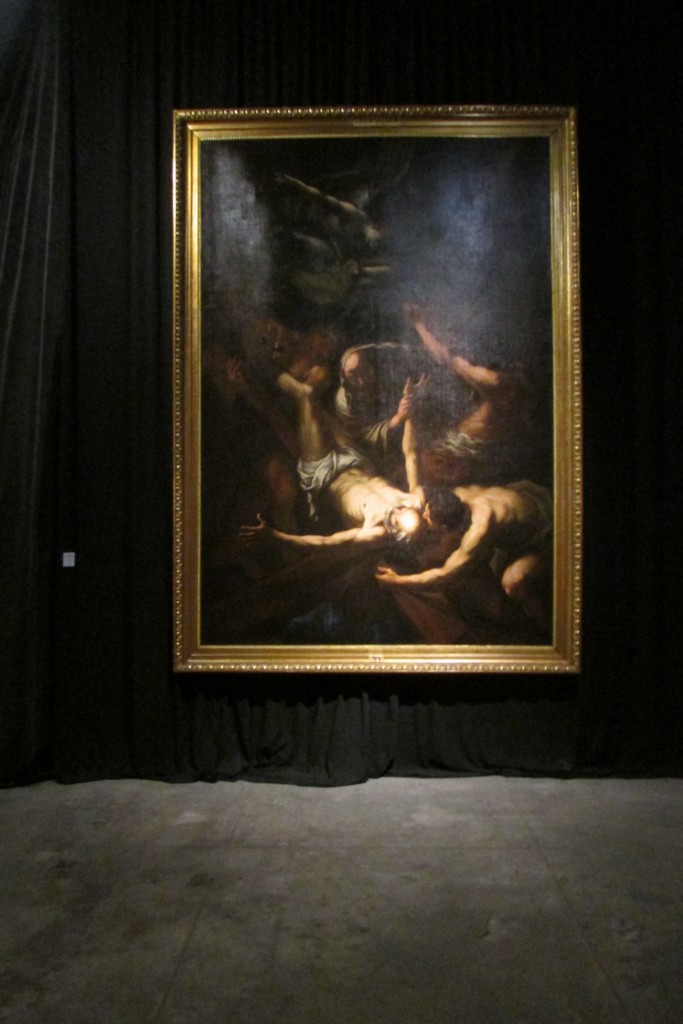 A $520,000 Giovanni Battista Beinaschi, The Martyrdom of St Peter (1660-1665).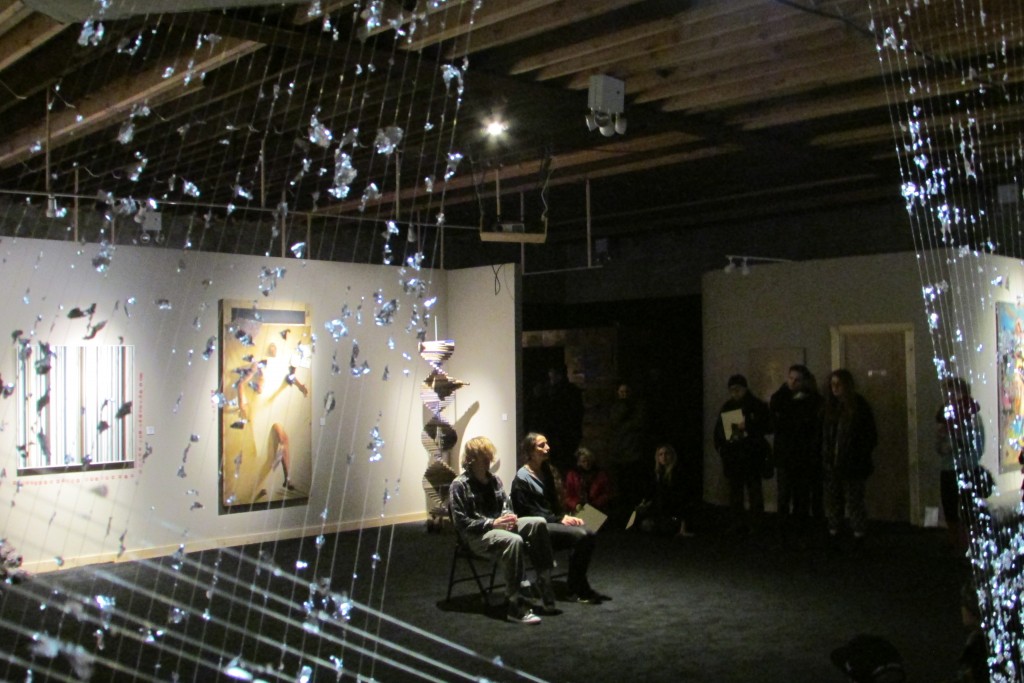 A live art performance takes place every half an hour.


---
Check out our event map on Pinterest
Share your Armory Week photos and pro-tips using #ArtFairSurvivalGuide
Check out our Instagram Page for pictures from each day!