Hunting for the perfect gift for all your family and friends can be incredibly draining – but not to worry, the Indiewalls team has got you covered with these beautiful gift ideas from independent artists in our community.
For the Science Geek: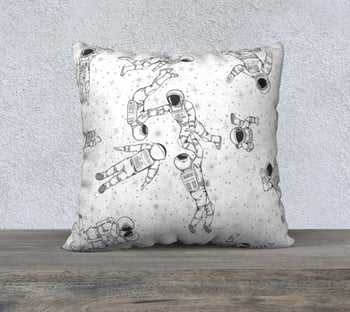 Indiewalls illustrator and mural artist Avery Orendorf is known for her eye-catching line work and repeating patterns, to create intricate but simple pieces across a variety of mediums. Her space-themed pattern is available as an art print, bag and our favorite, a velveteen pillow. Shop the entire pattern collection here.
For the Stylish Friend: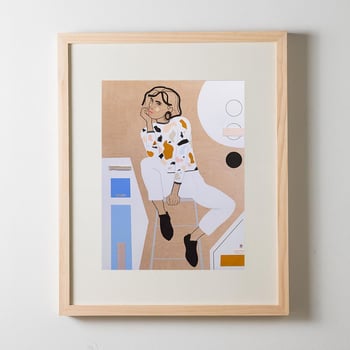 No fashion and design enthusiast would refuse a framed limited edition poster by Indiewalls mixed-media artist, Meredith Steele. Her effortlessly chic models and popular color palettes like cornflower blue and rose gold bring a luxurious vibe to any room. Shop her prints here.


For the Friend Who Has 10+ Plants: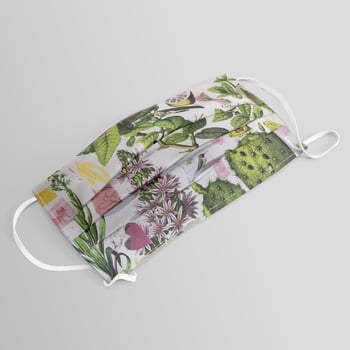 Indiewalls painter Pamela Smilow draws on childhood memories and experiences, depicting colorful flowers, greenery, and vegetation pulled straight out of a Victorian garden. Shop her face mask collection here.
For the Star Wars Fan: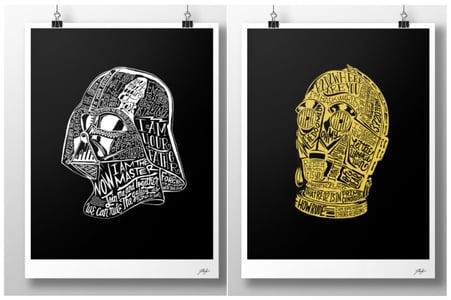 Indiewalls illustrator and designer Jay Roeder is known for his colorful and vibrant hand lettering. His work has been featured by many notable brands such as Nike, GAP and TV Land. Bring a piece of his work home with his Star Wars collection, highlighting some of the most iconic quotes by Darth Vader the lovable C-3PO. Discover his shop here.
For the Design Aficionado:
Yucatán-based artist, designer and muralist Luisa Salas is known for her minimalist and modern aesthetic that pays homage to her Latino roots. Her abstract paintings are perfect to bring color, balance and positive energy to your office walls. Shop her paintings, prints, notebooks, and apparel here.
For the Traveler: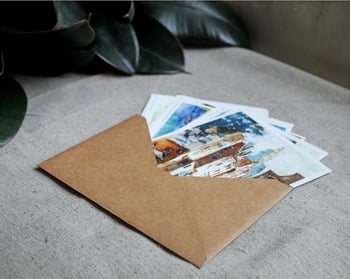 Multi-disciplinary artist Eleanor Doughty's beautiful sketches, water colors, and designs of international city streets will give you a case of wanderlust. Her illustrated postcard collection featuring charming European cities is a fan-favorite! Discover her online store here.
For the Foodie: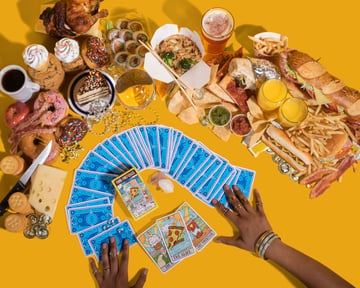 Josh LaFayette is an independent commercial artist whose colorful and fun illustrations (not to mention quick wit and humor) always bring smiles. His tarot card set, in his own words,"makes divining the sacred mysteries of 'what's for dinner tonight?' a snap." You can purchase the tarot card set here.
For the Pet Parent: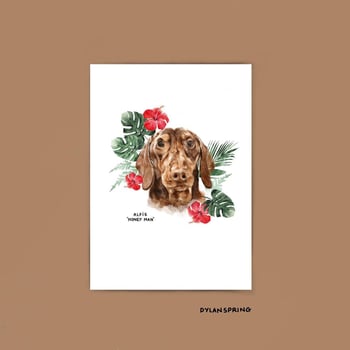 Dylan Spring is a designer and illustrator with vast experience in fashion illustration. He decided to take on custom illustrations featuring pets this year - and the results are absolutely breathtaking. DM Dylan to place in your own custom order via his Instagram page.
For the Kid-At-Heart: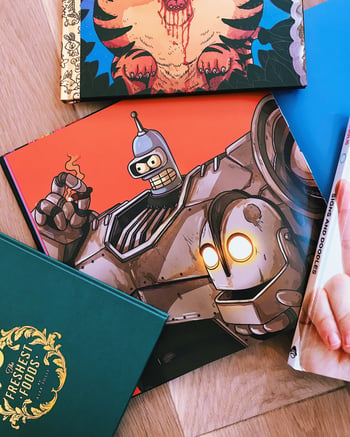 Indiewalls designer Alex Solis is a real Renaissance Man, when he's not working on commissioned murals with us, he works on his own brand, Oddworx, home to art prints, plush toys, books and more. For a limited time only, you can purchase his book bundle for $50. Discover the deal here.
For the Puzzle Aficionado: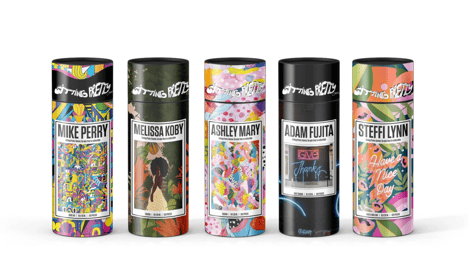 Of course, we couldn't end this list without a shameless plug. We've recently launched Sitting Pretty Games in partnership with the Emmy-award winning artist Mike Perry. Enjoy classic puzzles and games you love, custom-designed by emerging artists, and proudly produced in NYC.