Hotel managers are quickly learning that simply reopening your hotel as lockdowns are starting to lift is simply half the the battle – the toughest part is attracting guests who feel safe and crafting unforgettable experiences during their stay, while operating on limited capacity. A few hotels have launched creative ways to draw in guests in during this new normal. Check out five hotels on our radar who have launched innovative, creative programs as they've now reopened.
---
Hotel Trio - Rosé the Robot Butler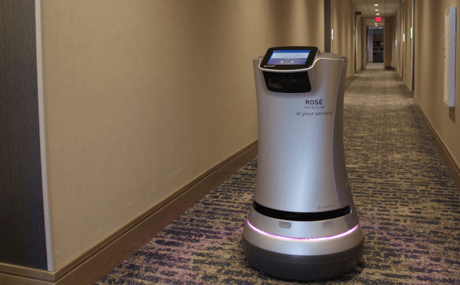 Located in Sonoma County, California's wine country, a visit to Hotel Trio Healdsburg isn't complete without learning about Northern Californian varietals. One essential type of wine for Hotel Trio is rosé – Rosé the robot butler that is! A fun fixture in the hotel since their opening in 2018, Rosé became a necessary tool for the hotel to provide safe, contact-less delivery to their guests. Rosé is programmed with a map of the hotel and is connected to their phone and elevator services, so that guests can receive their deliveries in minutes.
Hotel Figueroa - Work Perks Program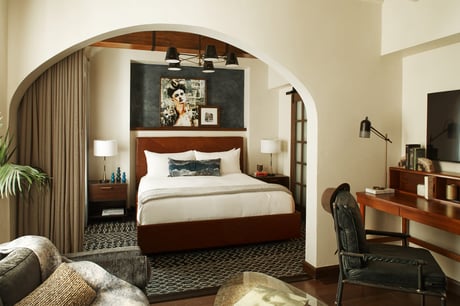 Is anyone else struggling to focus while working from home? Hotel Figueroa developed The Fig Work Perks program as a solution for frustrated, stir-crazy locals and business travelers. The package includes a quiet working and living space complete with office essentials, such as in-suite coffee, unlimited use of a copy machine and WiFi. To rest and recover from a hard day's work, guests within the program also have access to their pool deck, in-suite APTIV wellness app and Peloton bike!
The Lodge at Blue Sky - Remote Work & Education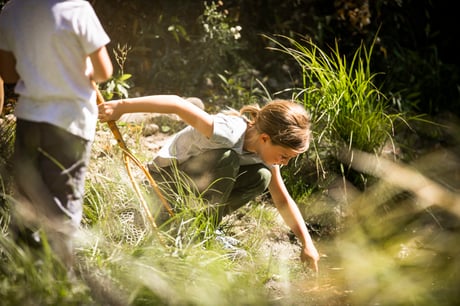 Unless you've been living under a rock these past few months, you've probably heard (or currently experiencing yourself) the struggles of families deciding on how to safely continue their children's education. For parents who decided on the virtual route, it can be overwhelming balancing the demands of their careers alongside supporting their children. The Lodge at Blue Sky offers an outdoor-focused escape for both parents and kids. Parents can focus on their work within the comforts of their own private suite, equipped with office supplies and a Business Concierge. Kids enhance their learning with the support of private tutors from the hotel's partnered educational resource, Advantage Testing. After a day in the classroom, the little ones can reconnect with nature at Little Vaqueros Club, where they can learn outdoor skills such as horseback riding, foraging, and trout fishing.
The Asbury Hotel - Movies On the Roof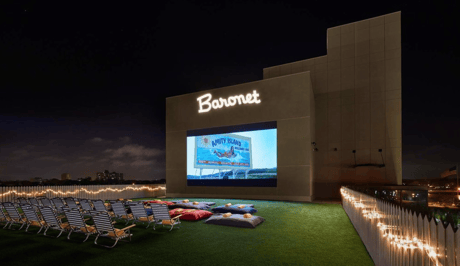 While The Asbury Hotel's outdoor film space isn't new, it's become an extremely popular choice for guests and locals as movie theaters are still at limited seating capacity. The 4,300 square foot rooftop space of the hotel has incredible views of Asbury Park and the Atlantic Ocean, complete with homey décor like beanbags, lawn chairs and plenty of snacks and refreshments. Check out their upcoming movie schedule so you can kick pack with a cocktail and enjoy a film al fresco.
InterContinental Los Angeles Downtown - Sky High Date Night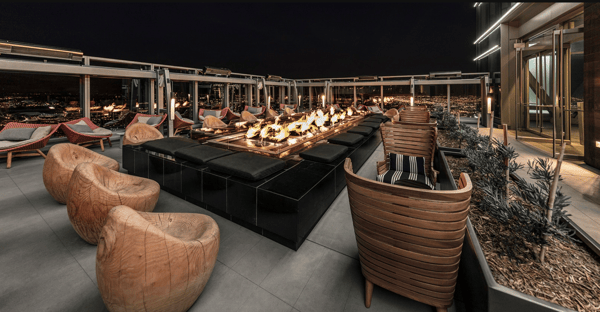 Date night has been more complicated to plan these past few months, with romantic and private options being more limited. The InterContinental Los Angeles decided to alleviate the stress of local and visiting couples with their Sky High Picnic Experience. Guests can enjoy access to Spire 73, the hotel's outdoor rooftop lounge located on the 73rd floor. Nibble on handpicked bites paired with sparkling wine, while soaking in 360 views of the city.