Collage as an art form dates back to the early 20th century. Referring specifically to an assemblage of different materials, artists working in this medium are proficient in gathering and layering imagery to build imaginative compositions, often invoking a distinct narrative. Take a look at these vivid, unique layers of reality through a few of our artists' creative works.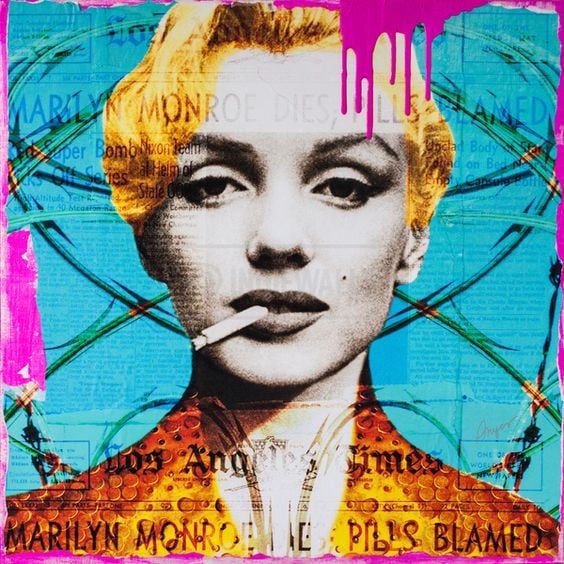 Anyes Galleani's artwork reflects her background in fashion photography and film. The Los Angeles-based visual artist uses photo montage, digital manipulation, paint and collage to explore pop culture, street art and urban landscapes.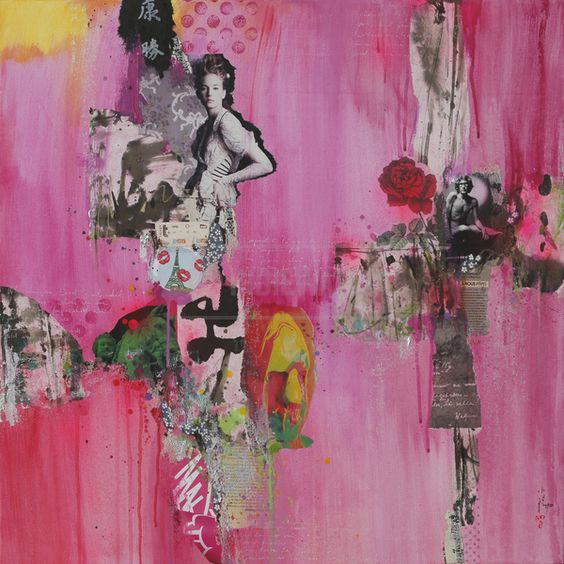 Chinese artist, Xiaoyang Galas, lives and works in France. Using a combination of acrylic, oil, and plant tissues, Galas' technique mixes colors and honeyed acids to patch together different layers into a finalized piece. Her collage works, often incorporating words, seek to communicate positive messages of cultural harmony and worldwide peace.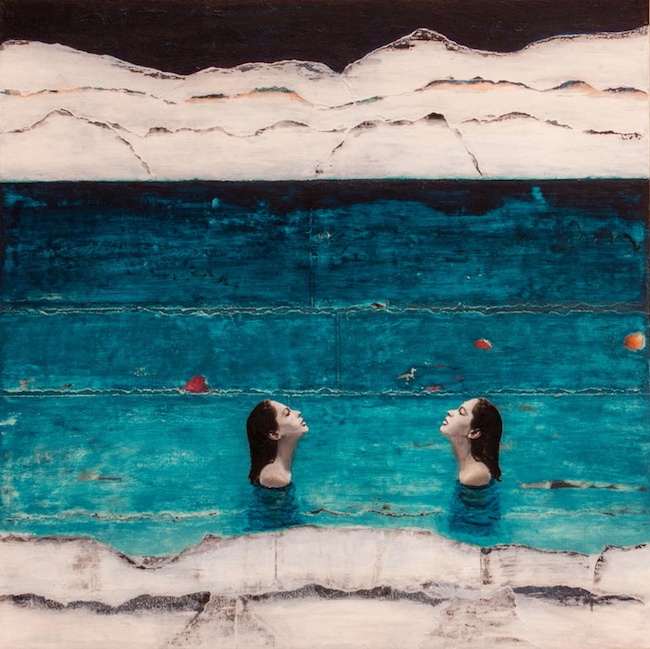 Fascinated by peeling paint, old posters and worn walls, Waterman seeks to revive this aesthetic through her body of work. Regarding herself as self-taught, Db Waterman developed her own distinct style through the medium of collage. The Netherlands artist unifies various materials–original photographs, assorted paper, acrylic, oil, charcoal, ink and pencil–to tell stories through carefully constructed compositions. Combining old and new materials to explore the theme of beautifying dilapidation, her work exudes both imagination and melancholy.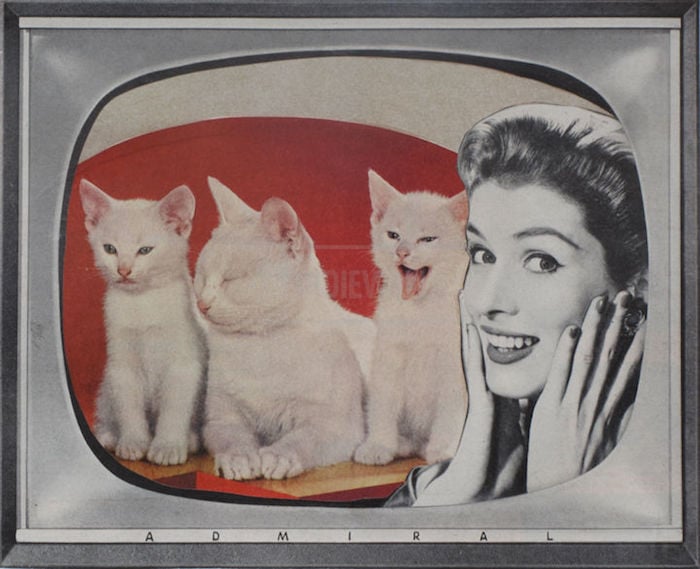 One of Brooklyn's younger artists, Dan Bina, explores themes of identity, media, commerce and contemporary culture through his work. Hailing from Illinois, the American artist attempts to visualize collective mythologies, examining authenticity in a world of extreme scarcity and surplus. His amalgamations are constructed from different sources and time periods filtered through Bina's personal perspective.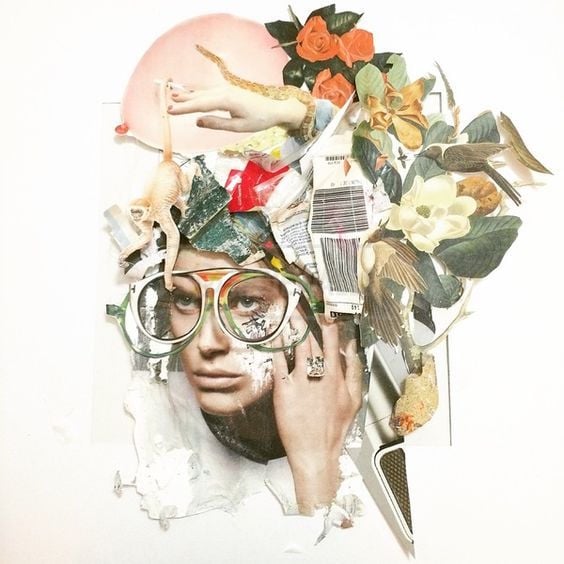 Gilbane Peck works across a variety of media, from photography to installation, sculpture, street art and collage. Peck discovered how to make environmentally-friendly art during his undergraduate studies at Green Mountain College of Vermont. Now based in New York City, the artist continues to communicate a message of sustainability in his vibrant works, challenging the viewer to contemplate material values and regard for the environment.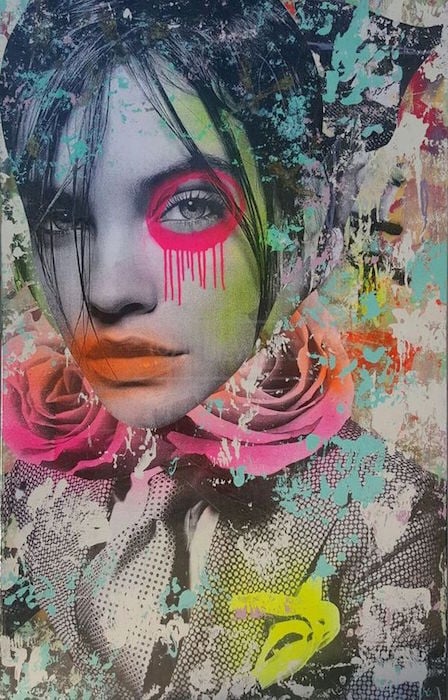 "Untitled"
Dain has shown work in galleries worldwide, becoming one of the most notable artists in the contemporary street art scene. Mixing imagery from Hollywood glamour and fashion, the artist adds color to black and white canvases, creating his own aesthetic expression. His body of work is sexy, cool and confident, strongly influenced by the media of the 40s and 50s. His mixed media portraiture provokes a connection with anonymous feminine icons of beauty.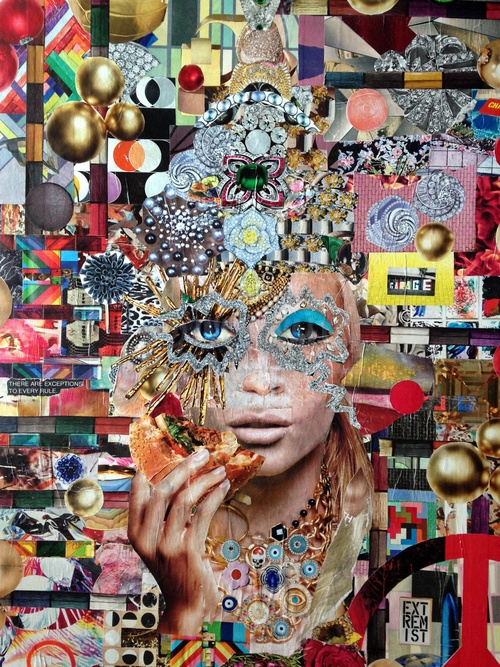 Katy Hirschfeld is a master of mixed media and collage art. This past year, she participated in Art Basel Miami for the first time and has exhibited her work in NYC and other major cities. Focusing on the intersection of glam imagery and DIY art, she creates whimsical collages that are incredibly vibrant and full of premeditated detail.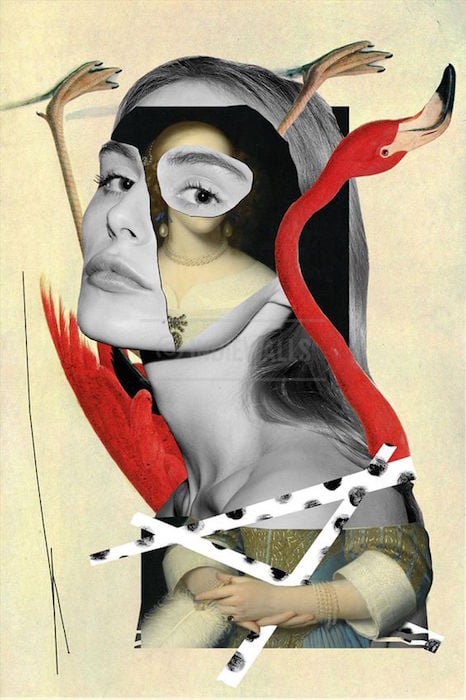 Jenya Vyguzov is a visual artist from Moscow, Russia. At just 20 years old, his captivating work has already been featured on the pages of designer look books. With an interest in merging chaotic forms into a harmonious whole, Vyguzov's mixed-media collages are compelling abstract, visual statements. The artist also creates street art, designs accessories, clothing and takes fashion-inspired photos. You can learn more about Vyguzov in our recent Studio Series.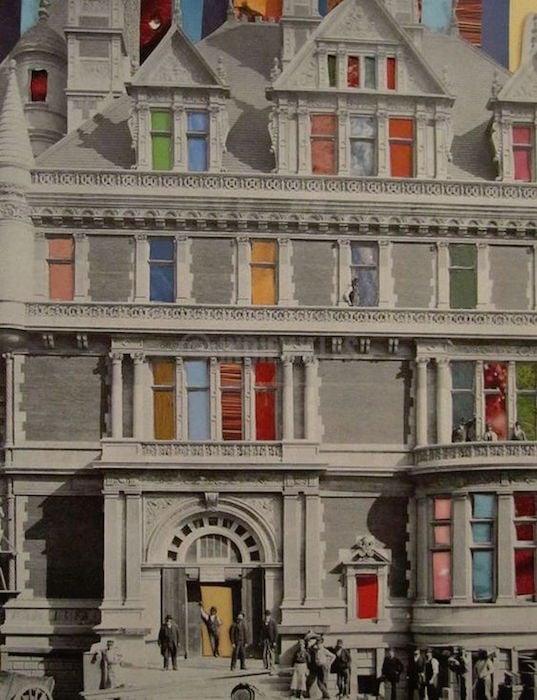 Brooklyn-based Peter Rawlings collects vintage materials from old magazines and books to construct surreal, expressionist landscapes. These stunning compositions invite the viewer into a curious storyline where meaning lies in mysterious layers. Rawlings' work has been featured in numerous exhibits and he has completed several commissioned projects. He also participated in our WIP IT Event in April.