Hotel Northland originally opened in Green Bay, Wisconsin on March 21, 1924 as the largest hotel in Wisconsin. The storied space has served as the crown jewel of Green Bay's thriving downtown; a place where notable visitors and opposing football teams to the hometown NFL team the Green Bay Packers would take up residence during their visits.
Primed for a renaissance, Hotel Northland underwent a massive redesign starting in 2018 with the help of Gettys Group Design Firm with art curation by Indiewalls. Aesthetically, the new look provides a connection to what was while adding richness, texture and context. The new space is elegantly reminiscent of the past, with modern flair and artwork that ties the rich history of this midwestern city to the present.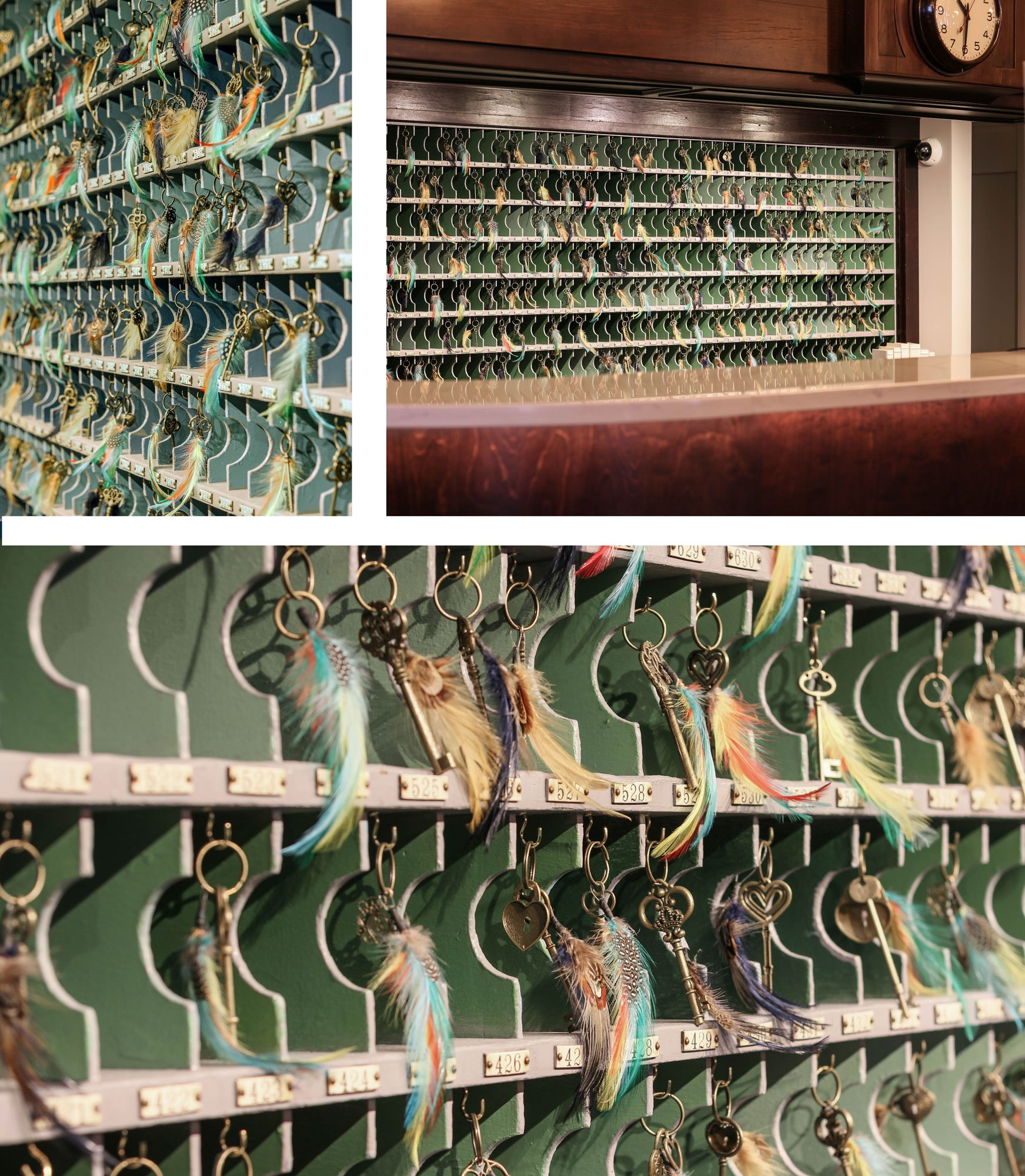 Some of Green bay's first settlers were successful entrepreneurs, providing beaver belts to European hat makers in the 1600s. A notable backdrop in the hotel's lobby is a piece curated by Indiewalls consisting of an in situ mail slot backdrop adorned with feathers to resemble men's hat feathers tied to vintage keys, a subtle homage to Green Bay's early role in hat-making history.
Today, the city continues to prosper and delight visitors with it's modern nostalgia and an abundance of character. The goal for the renovation at Hotel Northland was to maintain the hotel's warm midwestern hospitality that has always been characteristic of the storied space, while adding thoughtful touches and nods to everything from menswear and cubism that work together to create an atmosphere of relaxed sophistication that honor the hotel's history and create an updated space it's future.
Check out more images of Hotel Northland below and learn more about the property in our project gallery.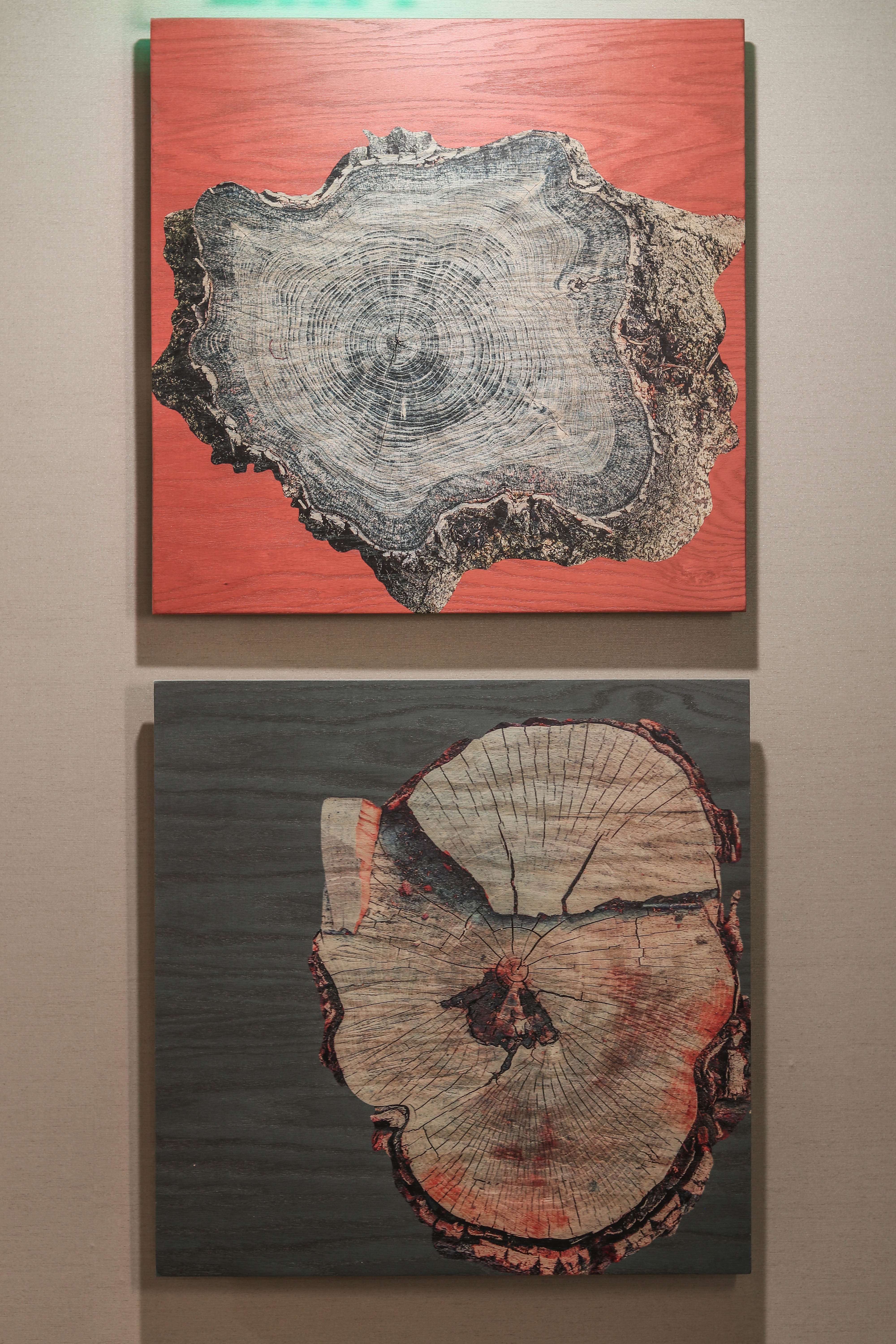 Tree-ring prints in a hallway of the hotel. (Photo credit: Noah Lencki)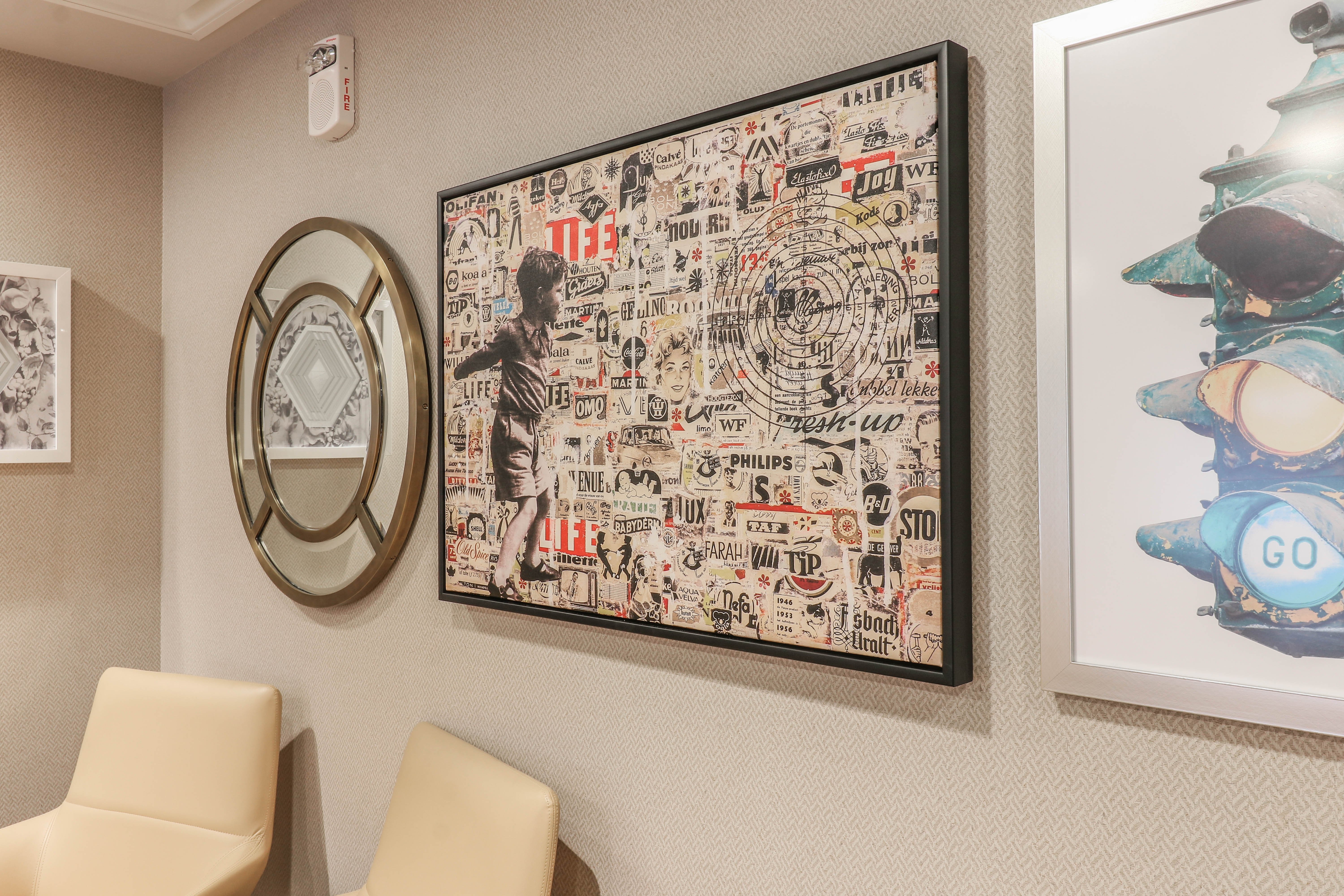 A newspaper collage inspired print. (Photo credit: Noah Lencki)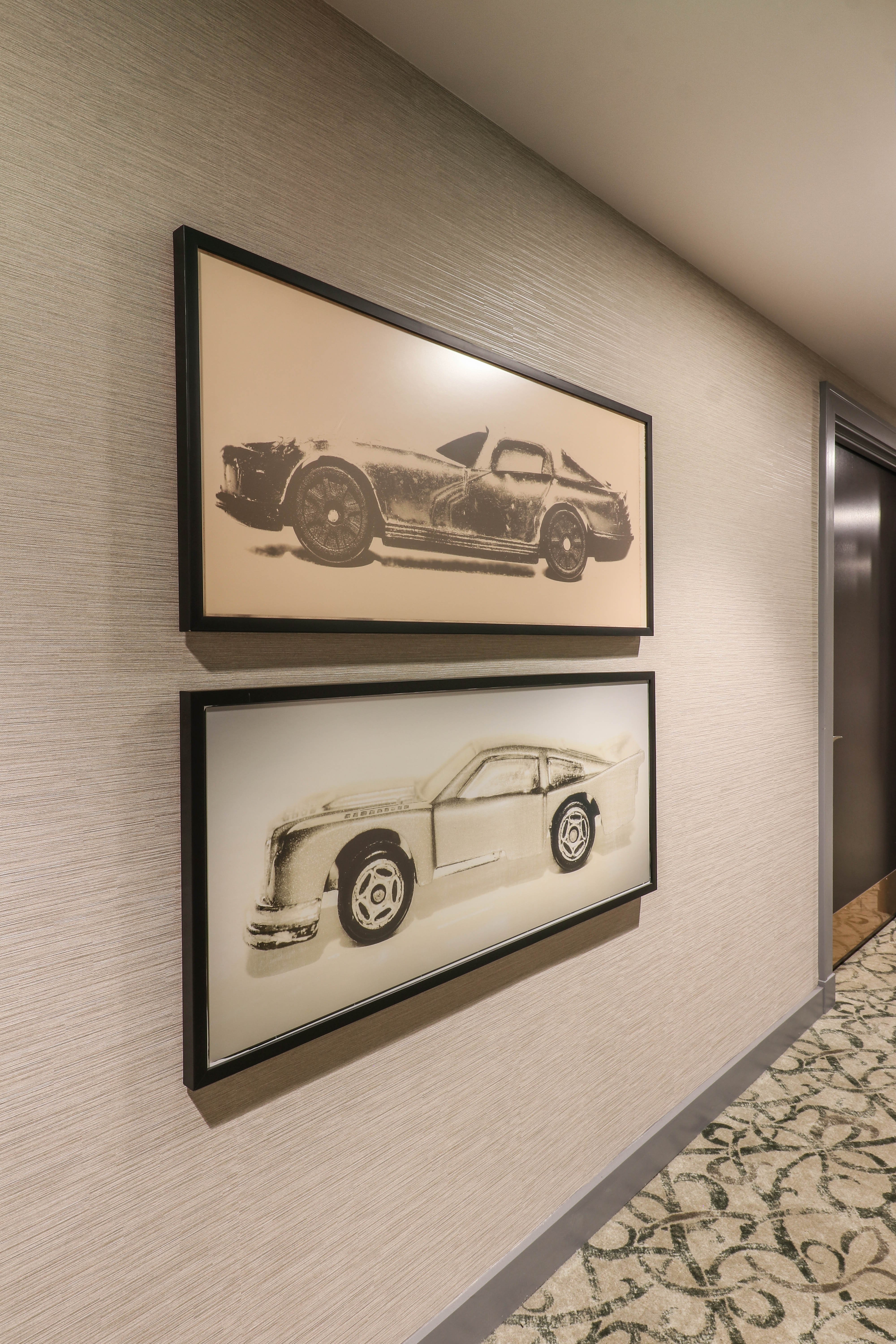 Vintage car prints. (Photo credit: Noah Lencki)