The shift may feel subtle or stark, but one way or another, the season is undeniably changing. On this side of the equator, that means natural landscapes stirring awake after the winter chill — complete with a new world of sensory experiences.
The invigorating quality of encountering a world renewed doesn't need to wait for spring, however. Designing spaces with the right accent or art piece can be just the ticket to transforming walls into worlds of wonder, interiors into immersive experiences.
Vinyl wall coverings offer one of the most accessible, flexible and convenient ways of accomplishing just such a transformation — and at scale. For example, Indiewalls' brand standard program with Tru by Hilton has successfully outfitted its franchises (now in the hundreds, nationally and internationally) with a collection of made-to-order custom murals with local inspiration.
Similarly, we worked with the Renaissance Newport Beach to create one-of-a-kind murals for the hotel's public spaces.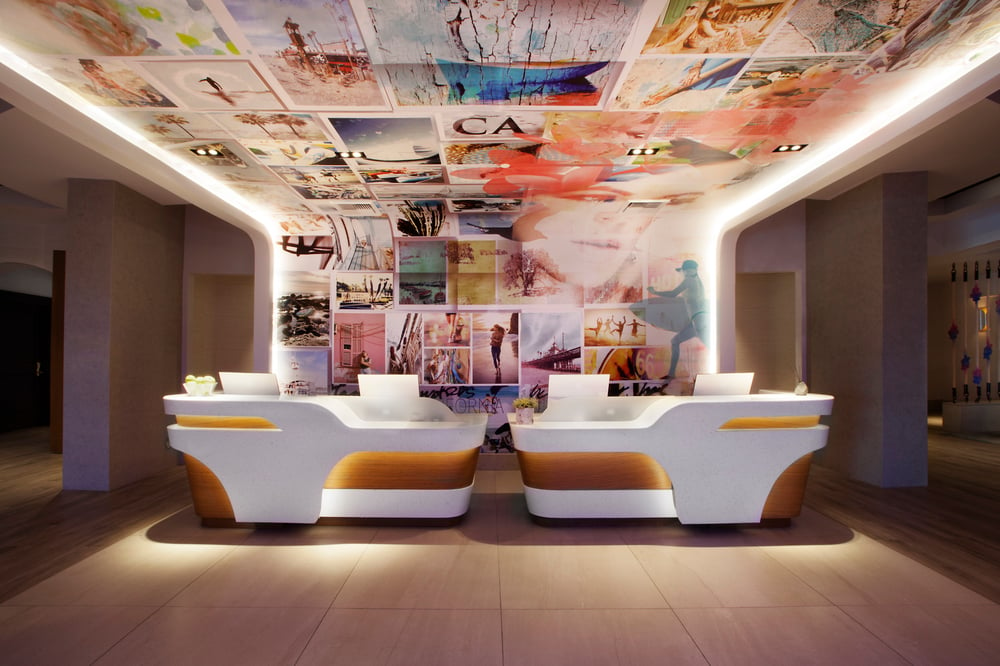 Renaissance Hotel, Newport Beach
But, how to choose the right surface for your vinyl wall covering? The key to success is in the details, so we sat down with Indiewalls curator Luca Molnar to take us through a guide she recently created for our clients.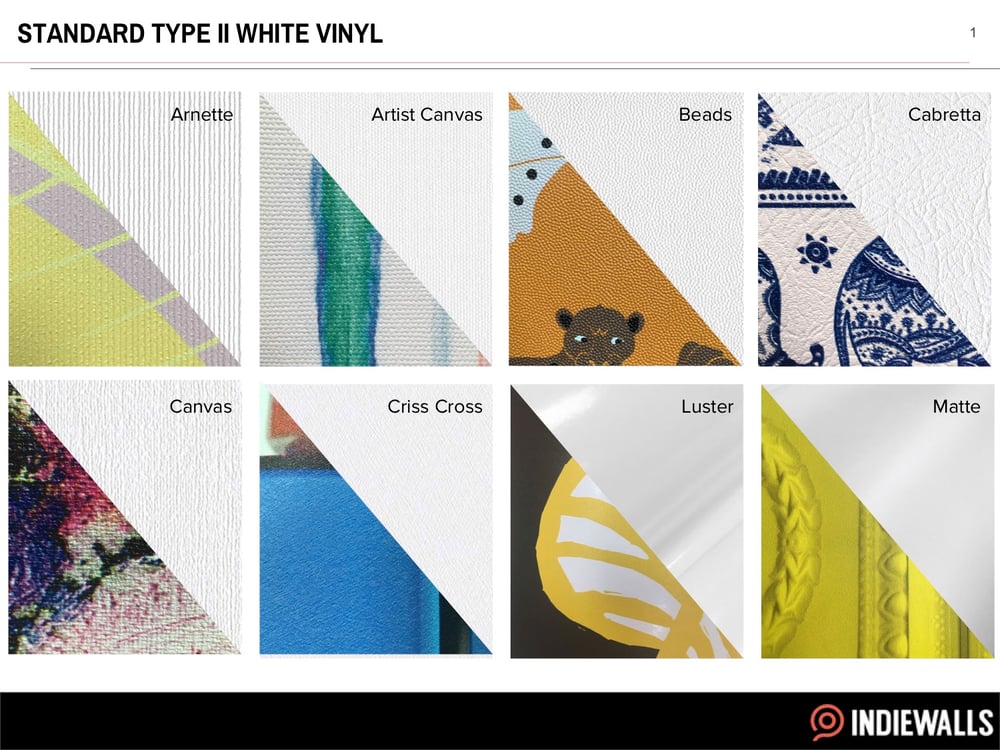 "We typically send vinyl sample wheels to designers when they are deciding on what texture of vinyl to choose for a project," says Molnar. Sometimes this involves sending an actual sample wheel, but remarkably, digital renderings can help capture the same tones and textures in a pinch.
Feast your eyes on a few more of our favorite examples, below, and be sure to download Luca's complete guide to vinyl, here.
Piece: Geisha II
Artist: Susana Paz
Ground/Backing: Artist Canvas, Non-Woven
Piece: Pale Delight
Artist: Iris Lehnhardt
Ground/Backing: Canvas, Poly-cotton Osnaburg
Piece: Portrait-816
Artist: Doug Mcintosh
Ground/Backing: Pique, Non-woven
Not sure whether you need a vinyl wall covering or a hand-painted mural? We've got your guide for that, too.