Nestled smack dab in the middle of the plains of Oklahoma, is its capital city, Oklahoma City. With Texas and Mexico to its south, and oil fields on all sides and throughout, this bustling city was once associated with livestock, oil wells, and cowboy culture. And while that history permeates its culture, it's the local art scene that's starting to define Oklahoma City. Check out our breakdown of noted spots in the art and design scene of OKC. Also check out our Pinterest Board that accompanies this article: Oklahoma City: Art & Design.
The Local: Paseo Arts District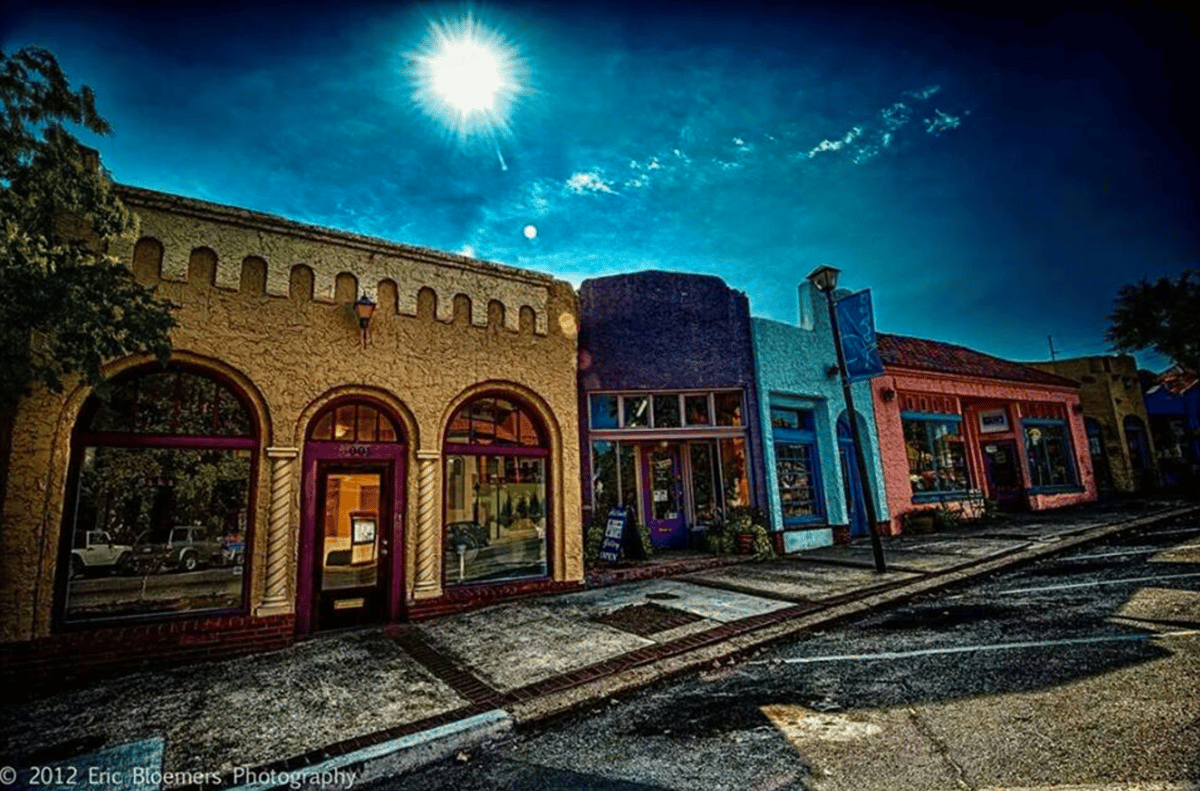 A particular hotbed for local and emerging arts in Oklahoma City is the Paseo Arts District. What was built as a shopping district in the 1920s experienced a resurgence in the 1980s and is now home to Oklahoma City art galleries, artist studios, restaurants and even an arts festival that draws more than 60,000 visitors annually!
Oklahoma City art galleries are a local collectors dream. These galleries showcase local, emerging, and established artists and artisans of all types: from paintings, to glass works, photography and more. Get to know a few of these iconic Paseo Art Galleries:
These galleries hold regular artist conversations, exhibition openings, and events. Their First Friday Gallery Walk is a rain or shine event complete with outdoor food vendors. It's truly exciting to see how deeply passionate both artists and art collectors/connoisseurs are about creating a thriving art culture in Oklahoma City.
The Global: Acclaimed Arts Museums
In addition to their bustling local art scene, OKC hosts more than one noted art institution. The Oklahoma City Museum of Art helps to create a cohesive art culture in OKC. Branded OKCMOA, this museum presents blockbuster exhibitions from such acclaimed artists as Dale Chihuly, Kehinde Wiley, Henri Matisse, and Ansel Adams. They also host film nights and ample educational classes in the facilities theater and multi-use rooms. There's something for everyone at OKC's foremost art museum.
While OKCMOA is all encompassing, the Oklahoma Contemporary Arts Center is the home for more contemporary and progressive arts. There you'll find exhibits that combine couture + coding, outdoor sculptures, and its innovative Learning Gallery, where kids can learn to code. This rising art museum has recently broke ground on a new facility (pictured above) that will further their reach and mission to "encourage artistic expression in all its forms through education and exhibitions."
To experience some historical fine arts, a visit to the Fred Jones Jr. Museum of Art at the University of Oklahoma is a must see. Located in Norman, a short drive from OKC this is one of the best university arts museums in the country, housing more than 17,000 pieces -- in its permanent collection alone -- from paintings to photographs, ceramics, sculptures and works on paper. Recent exhibits have included Vincent van Gogh, Pablo Picasso, Horace Bristol and more.
OKC also holds a 21C Museum Hotel. These iconic art-forward hotels are renowned for their acclaimed contemporary art programs. 21C OKC lives in the former home of a Ford Motor Company assembly plant that holds more than 14,000 sq. ft. of exhibition space. Their innovative program focuses on public and interactive sculpture, design, and film. Visitors and guests are welcome to roam the gallery space and experience 21C's art akin to a gallery or museum setting.
The Public: Out & About
Of course, there's more to art in Oklahoma City Culture than galleries and museums, this city has some amazing murals and public art. Just off the famous Route 66 -- or is that infamous? -- is Rick Sinnett's massive mural, "This Land." Measuring 100' x 128' this mural includes vivid colors and lushly-painted Oklahoman icons such as Indian paintbrush, American bison, and the scissortail flycatcher, aka Oklahoma's state bird.
Dr. Bob Palmer, a well-known local artist from Oklahoma City once said, "Murals can express the history and interaction of a community." Palmer himself, an arts educator and steward in OKC, has painted a plethora of public art murals, many of which depict the city's rich history and thriving culture. OKC has many other outdoor public murals. To get a better sense of where to find these check out Uncovering Oklahoma's Mural Guide.
Oklahoma City art all comes together on a yearly basis at the Festival of the Arts. Set across the expanse of beautiful Bicentennial Park, you'll find visual, performing and culinary arts. Arts festivals are where local artists and artisans can truly shine and it's a great way for those interested in learning about the arts and more directly support local/emerging artists.
Indiewalls artist Julie Robertson had this to say about OKC's growing art scene: "The OKC art scene is still relatively undiscovered from a nationwide/worldwide standpoint, so it's exciting for our close-knit group of artists to witness it grow together. Today's OKC is miles apart even from where this city was five years ago. Our festivals, revamped districts, and trendy shops increase each month, and have (in my opinion, of course!) surpassed other major cities in the US. We've also had a street art explosion... it's so fun to see color everywhere!"
The Instigators: Architecture & Design
No growing city is complete without their architectural champions who incite change from the ground up. The following firms hold the keys to OKC's future as a national destination for art, design, and travel.
HSE Architects works on everything from corporate to residential. They are shaping the look of OKC with acclaimed projects such as the interiors for Accel Financial Staffing building and the green certified showroom for Oklahoma Contemporary.
Elliott + Associates has their hands in community, residential, and commercial interiors as well, but their extensive list of cultural projects includes the Adkins Gallery at the Fred Jones Jr Museum of Art, the Route 66 Museum, and Bicentennial Park.
ADG OKC encompasses work across all urban planning parameters. From engineering to project management to architecture/interiors, ADG OKC is currently working on the upcoming Marriott Renaissance, Bricktown and are the masterminds behind the American Banjo Museum.
Let us know if we missed any OKC highlights or need to know firms. We love hearing from local, natives, or just travelers. And make sure to check out our visual guide to OKC's art and design scene over on Pinterest.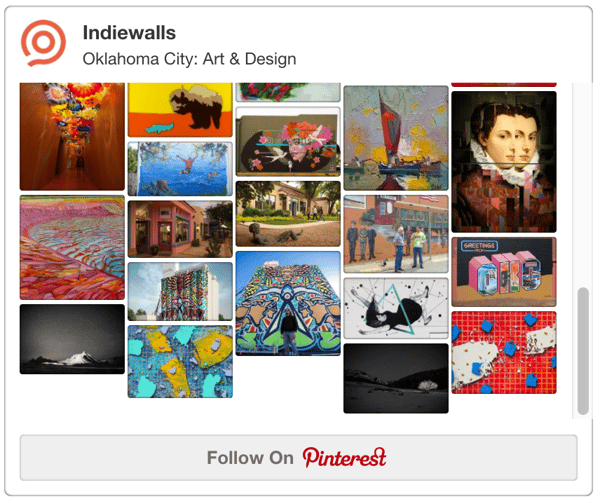 Story Cover Background Photo: James Clar, River of Time, 21C OKC
---
Sign Up to Stay in the Loop!