Everyone knows to appreciate art when they are in a gallery or museum, but what about the art we unknowingly encounter on a daily basis? While collaborations between corporations and artists isn't a new construct, these partnerships have picked up steam in the last decade. Employers now recognize the positive impact creative collabs can have on employees, brand reputation, and consumer allure. Below are a few noted art partnerships that aim to inspire, encourage, and promote creativity in the world and in work.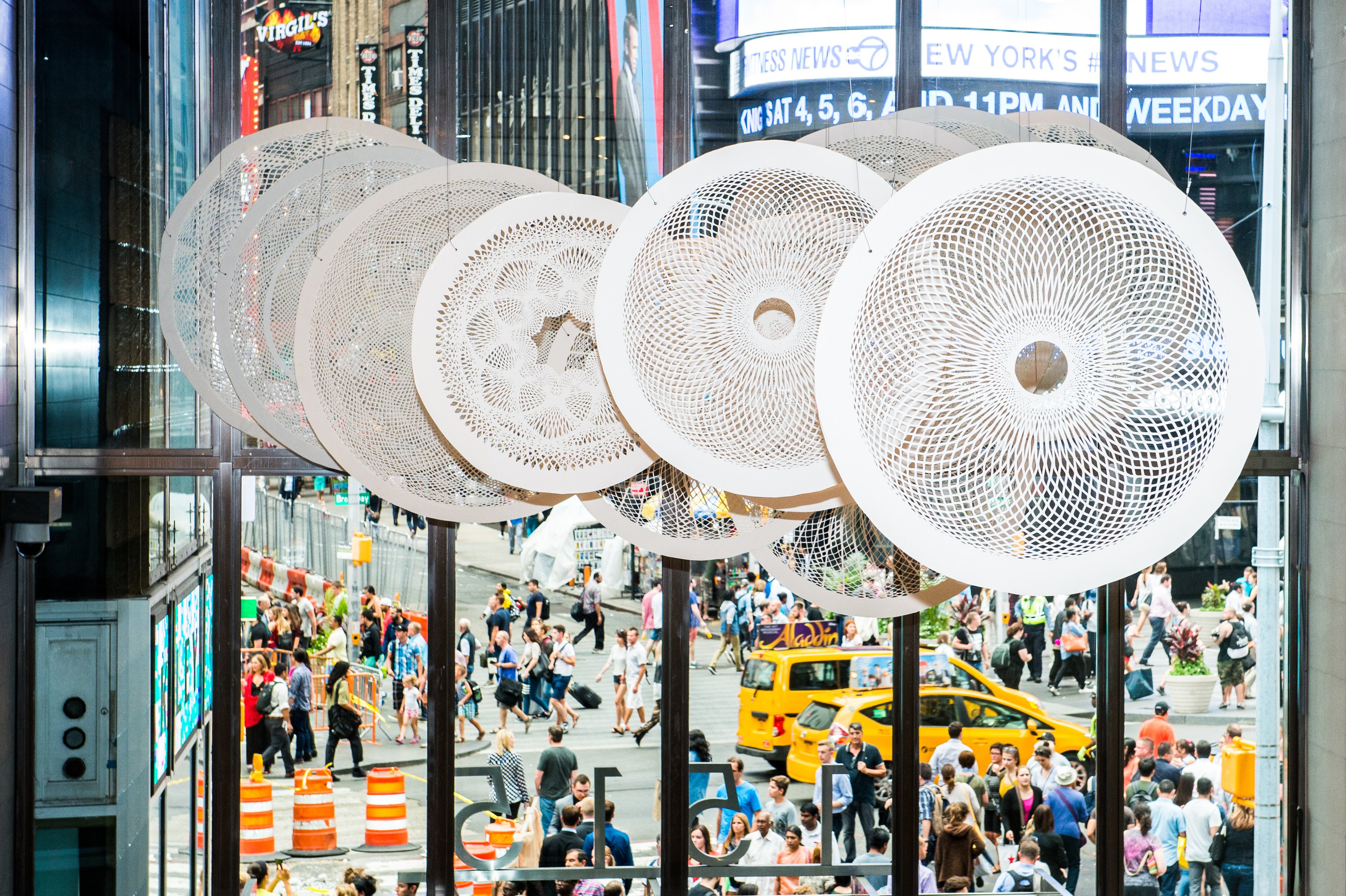 Image: Tahiti Pehrson's hanging paper mandalas activate the entrance of Viacom's corporate HQ in Time Square NYC
Media mogul Viacom is known for their popular networks MTV, Nickelodeon, and Comedy Central (just to name a few). A few years ago they created Art at Viacom, an artist in residence program that provides artists with studio space in the Viacom building as well as a large show in the lobby of their Time Square headquarters. This particular program also involves Viacom employees. Employees have the ability to help create or install the work if they so desire, which endows them with direct access to the artist. Art at Viacom aims to provide emerging artists with recognition and exposure while their Tumblr draws attention to all the artists who partner with their expansive brands.
LIFEWTR, Pepsio Co.'s new water brand, believes inspiration and creativity is as essential to life as water. Their ph-balanced, electrolyte water sounds fairly standard, but their mission to fluidly integrate arts into their ethos led to the tagline, Thirst Inspiration, and inspired quarterly artist partnerships. Every three months they work with new artists on bottle design. Their first collection features Jason Woodside, Craig & Karl, and MOMO.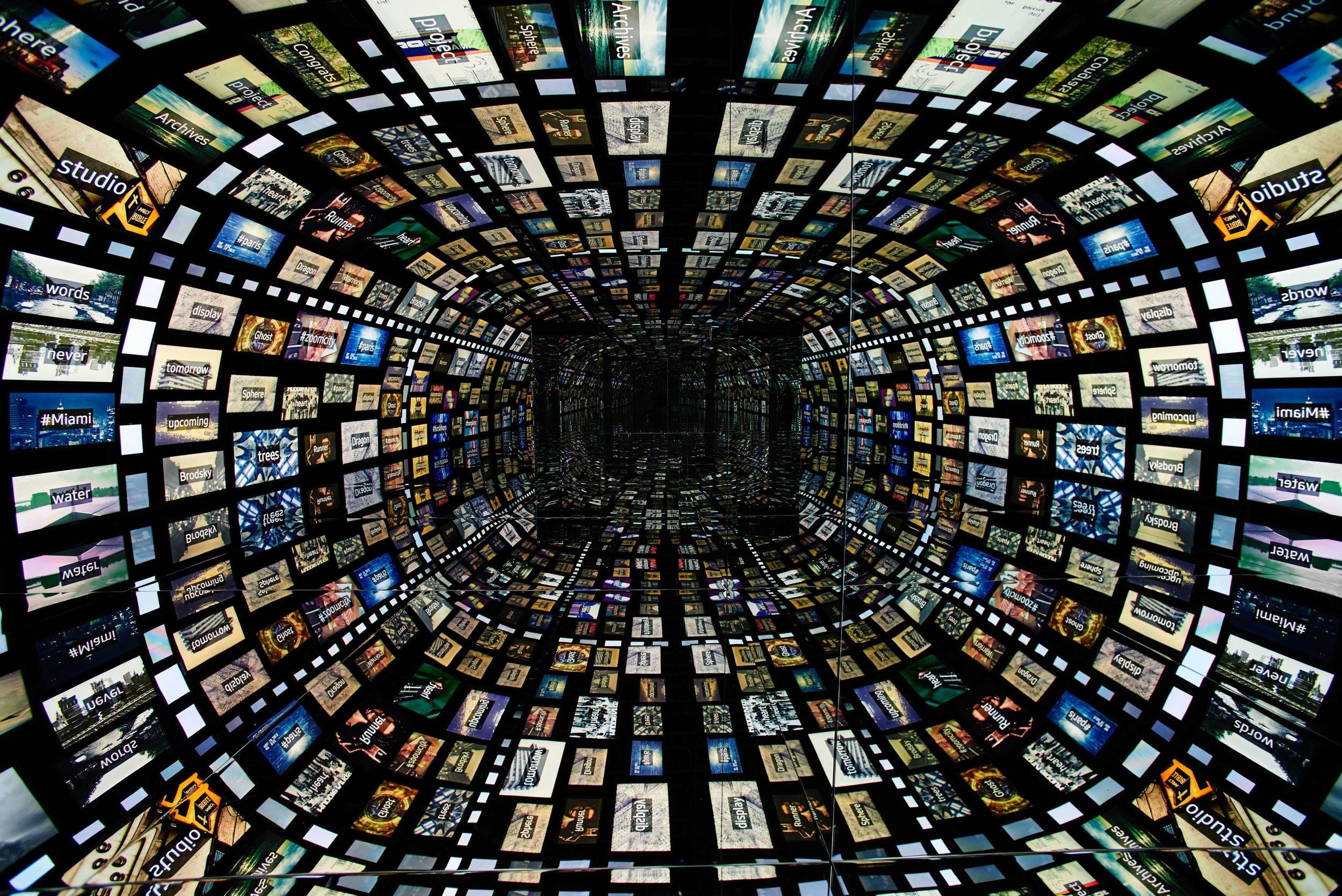 Samsung 837, located in New York City's meatpacking district, is Samsung's first North American flagship store. Created with the future of retail in mind they opened to impress and engage. Their most noted inclusion was an immersive art-tech installation created by the experiential design studio Black Egg. The VR tunnel uses progressive algorithms to visualize our digital world. Participants input their Instagram handle into the system, which pulls up their social feed in a mirrored tunnel. A participant's feed comes to life with scrolling pictures and voice reading out your most used words and hashtags.
Through their Corporate Responsibility arm JPMorgan has pledged to invest in Detroit by supporting community programs to drive economic growth. As part of this program they worked with local Detroit artist Joseph Alessio to illustrate - with words and imagery - their continued plan moving forward.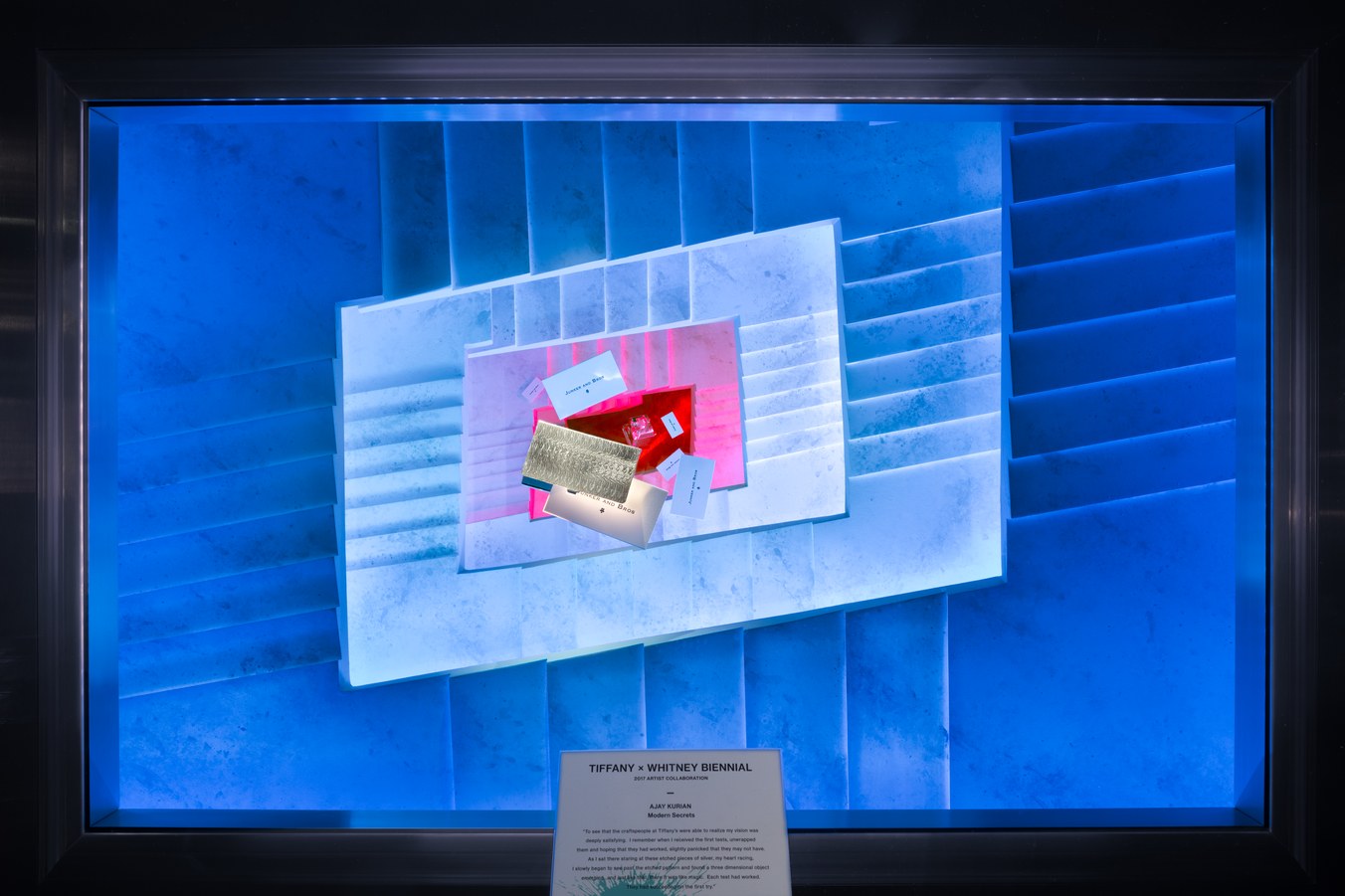 Ajay Kurian's Tiffany's window, (C) Ricky Zehavi
In conjunction with this year's Whitney Biennial, Tiffany's collaborated with five of the included artists on a series of limited-edition works that were also displayed in artist designed windows at their flagship store in New York. Each artist's creation took into consideration Tiffanys' rich history in metal, glass, and jewelry and was made with the help of Tiffany's master artisans. The final creations are considered art objects, but they can also be functional design pieces.
Tech-AIR Residencies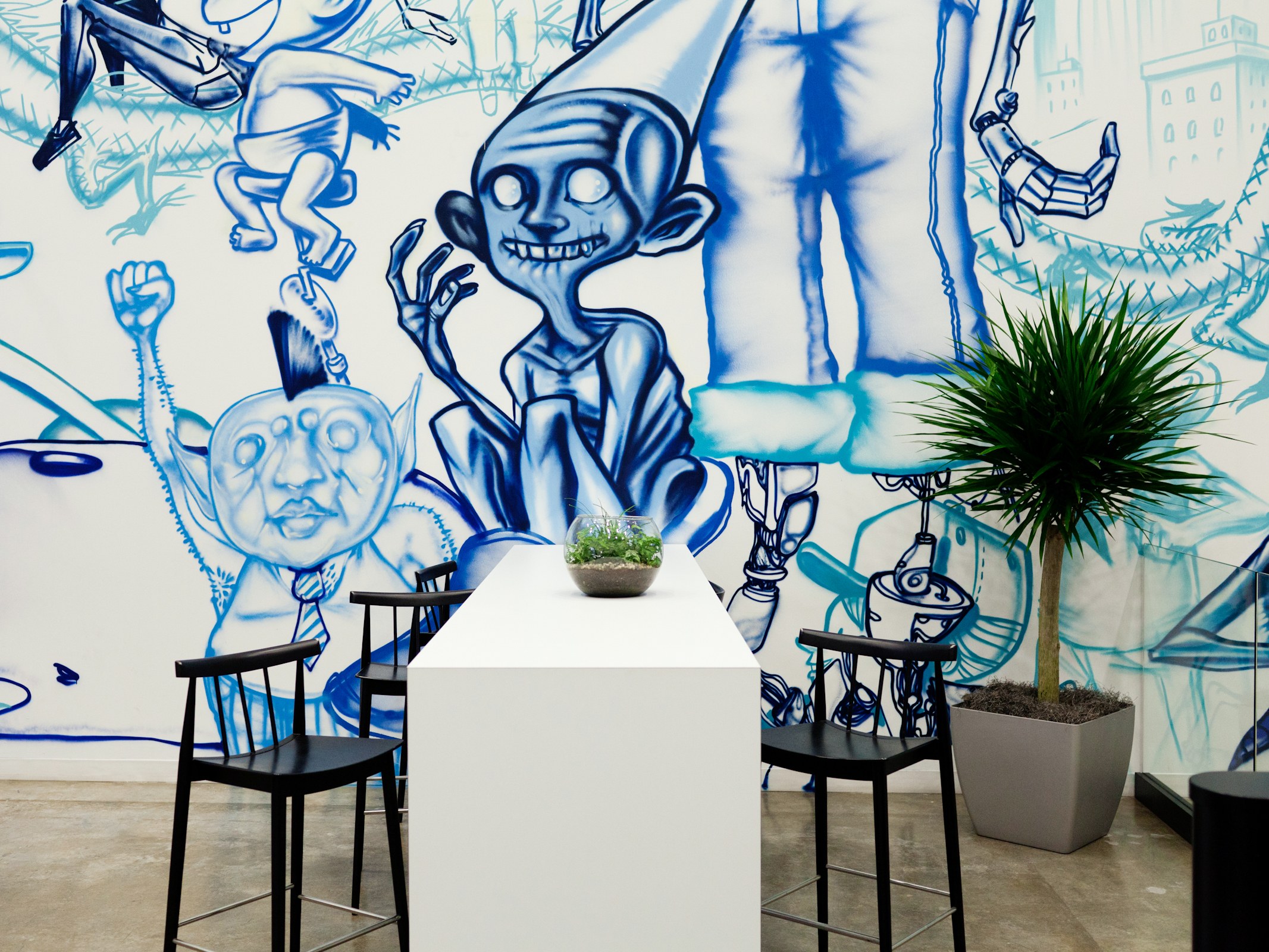 David Choe Mural in Facebook HQ. Picture by Peter McCollough, Wired.
As tech giants have grown over the past decade, they have expanded their reach to creative communities. Whether this means commissioning local artists to transform their space (Facebook), introducing artists to new technologies (Google, Microsoft), or providing creatives access to hard-to-come-by tools (Autodesk), tech company's Artist-in-Residence (AIR) programs are cutting edge and progressive. They have a strong focus on changing the way creativity influences a company both aesthetically and intrinsically.
Jeff Koon's Fragonard Purse
Louis Vuitton most recently unveiled a new collection with eminent contemporary artist Jeff Koons. This, however, isn't their first foray into contemporary art collabs (and won't be there last). While previous partners Yayoi Kusama and Takashi Murakami emblazoned LV bags with their signature styles, Koons took a different spin. He had his favorite old master pieces printed onto the bags with their names in gold hardware. There are many opinions on this (feel free to share yours in the comments), but discussing artist collabs wouldn't be complete without an LV nod.
Did we miss one of your favorite collabs? Feel free to let us know your favorites in the comments.
Interested in getting more content like this to your inbox? Sign up below to stay in the loop!